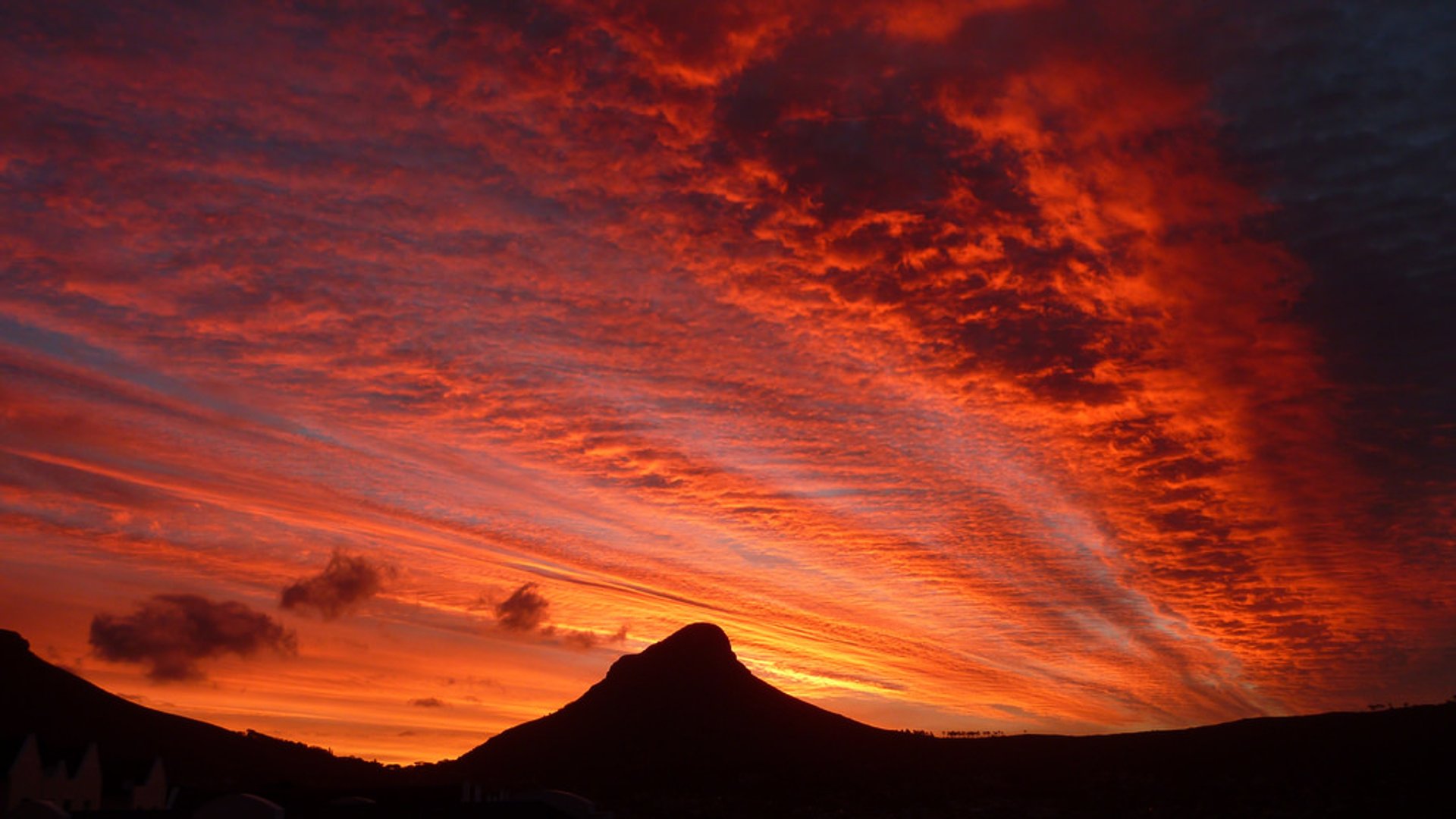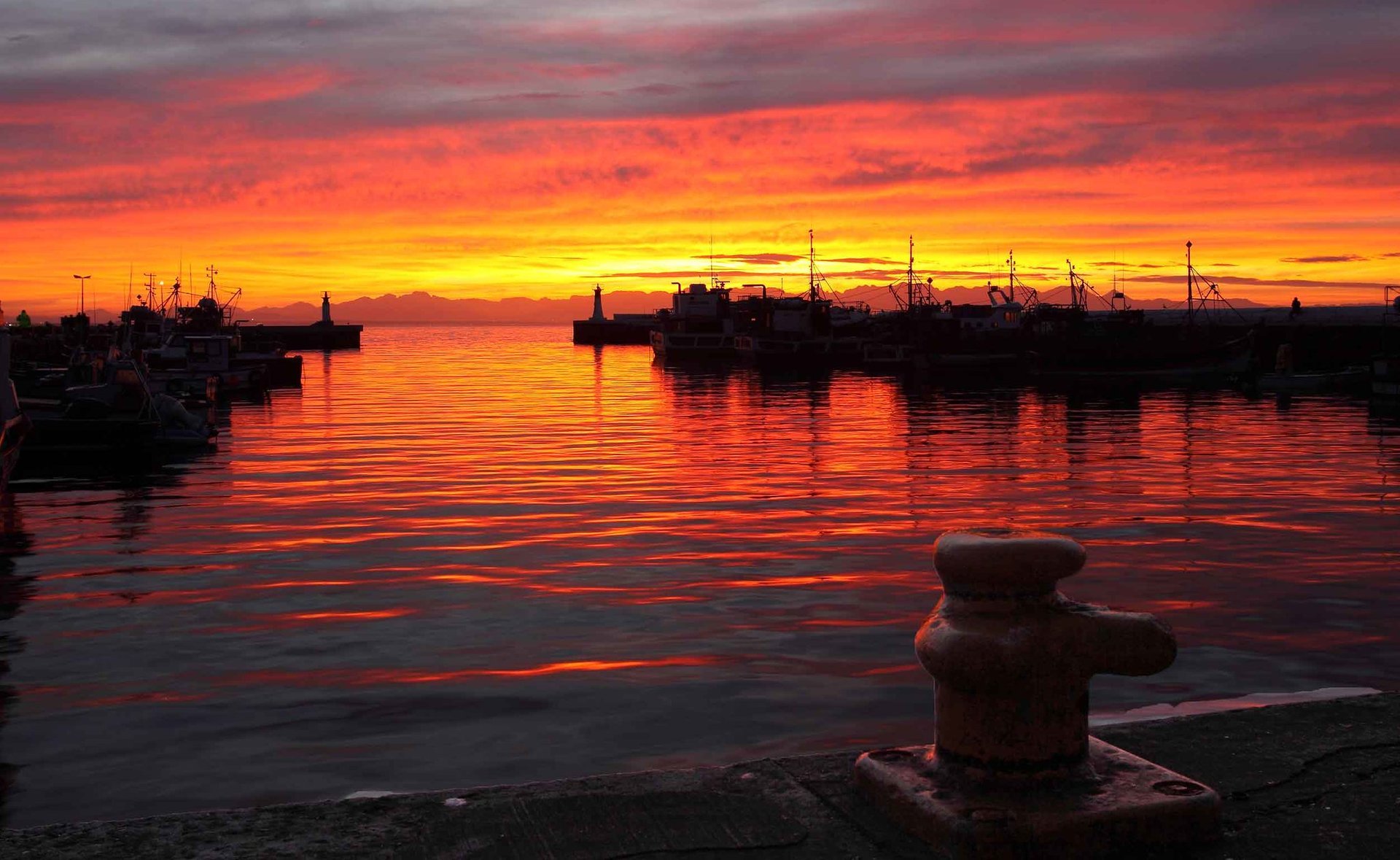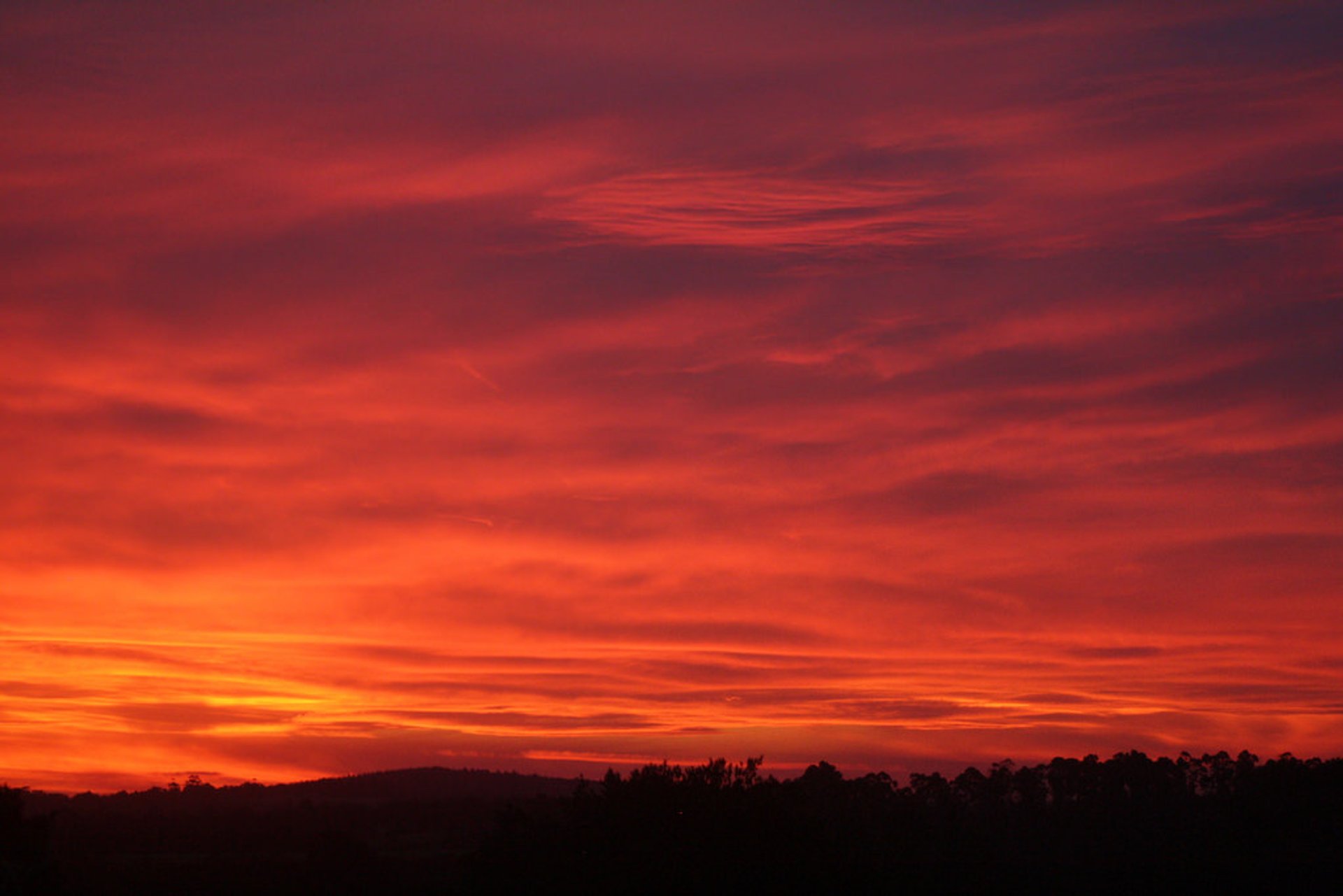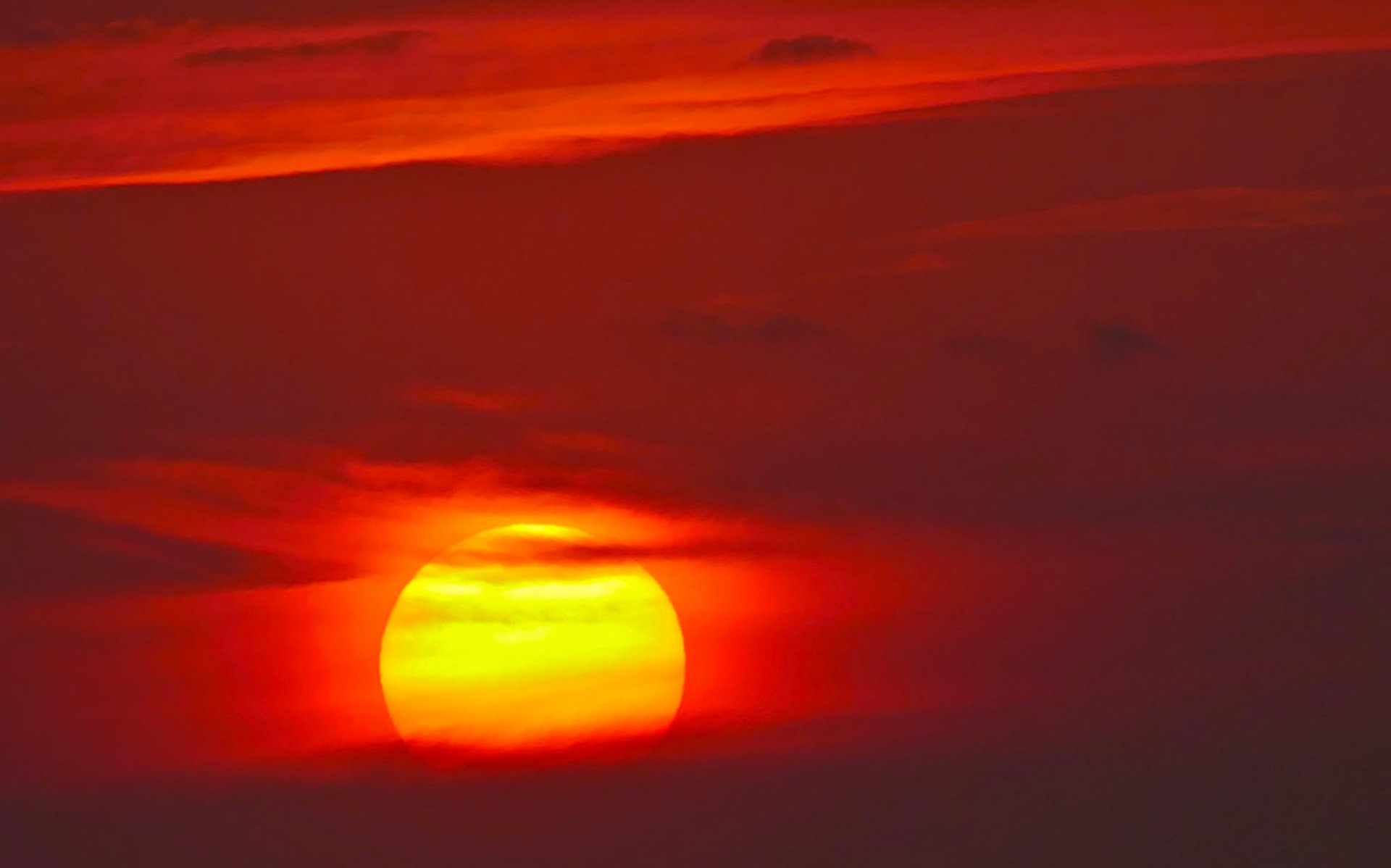 Red South African sunsets deserve the praise. It's quite a spectacle to see the calm neutral-coloured sky suddenly turn flaming red. Seascape, mountains, and plentiful natural reserves offer the perfect setting for such a sight. Some of the most iconic sunsets can be observed from Table Mountain, Lion's Head, and Kalk Bay in Cape Town and its proximity. Another scenic spot is Swartberg Pass located five hours drive east of Cape Town, or two hours north of George.
Of course, Cape Town is not the only spot to relish the beauty. Other treasured spots for magical sunsets include Kruger National Park, Western Cape's Garden Route, Madikwe Game Reserve, Sabi Sand Game Reserve, iMfolozi Game Reserve, and more. Game reserves are particularly good for combining gorgeous sunsets with wildlife watching.
The best season for red sunsets is either spring (September–November) or autumn (March–May) as these are the times of year when the rain is not yet frequent. At the same time, the sky is cloudy enough for the creation of such a beautiful palette. Summers and winters differ across the country—northern regions have rain mostly in summer, while the southern parts, particularly Western Cape, have more of a rainy climate in the winter.
Find hotels and airbnbs near Red Sunsets (Map)