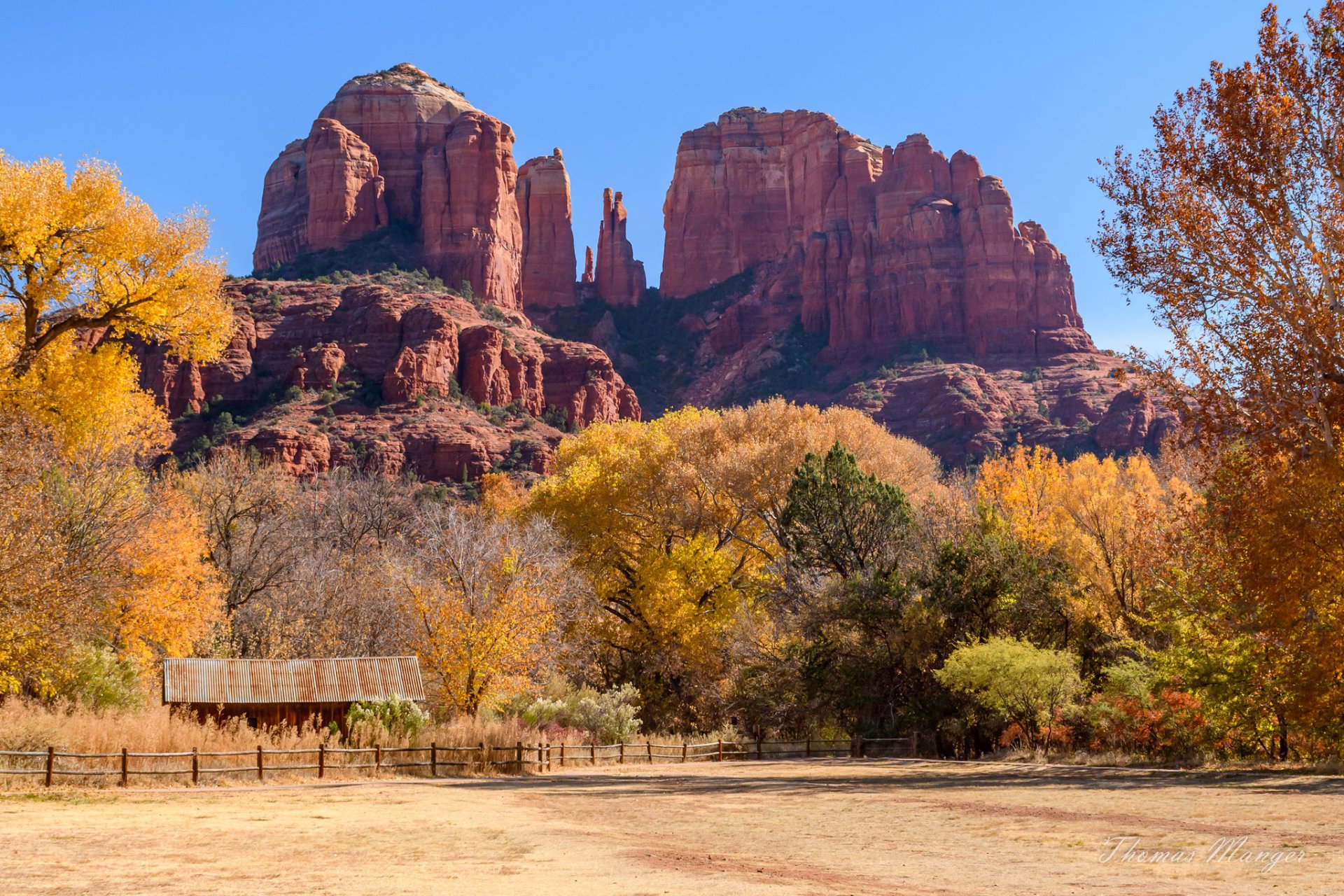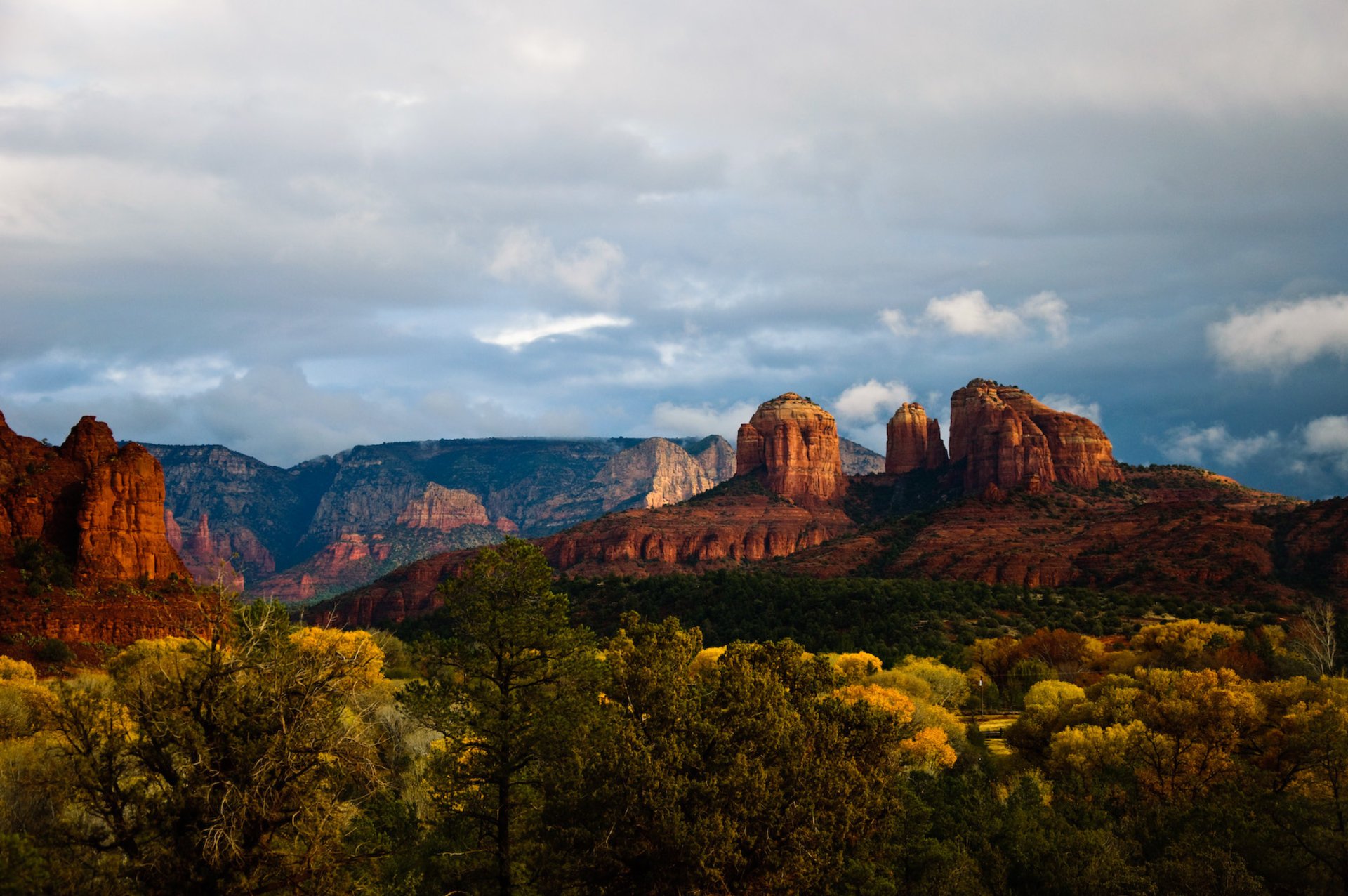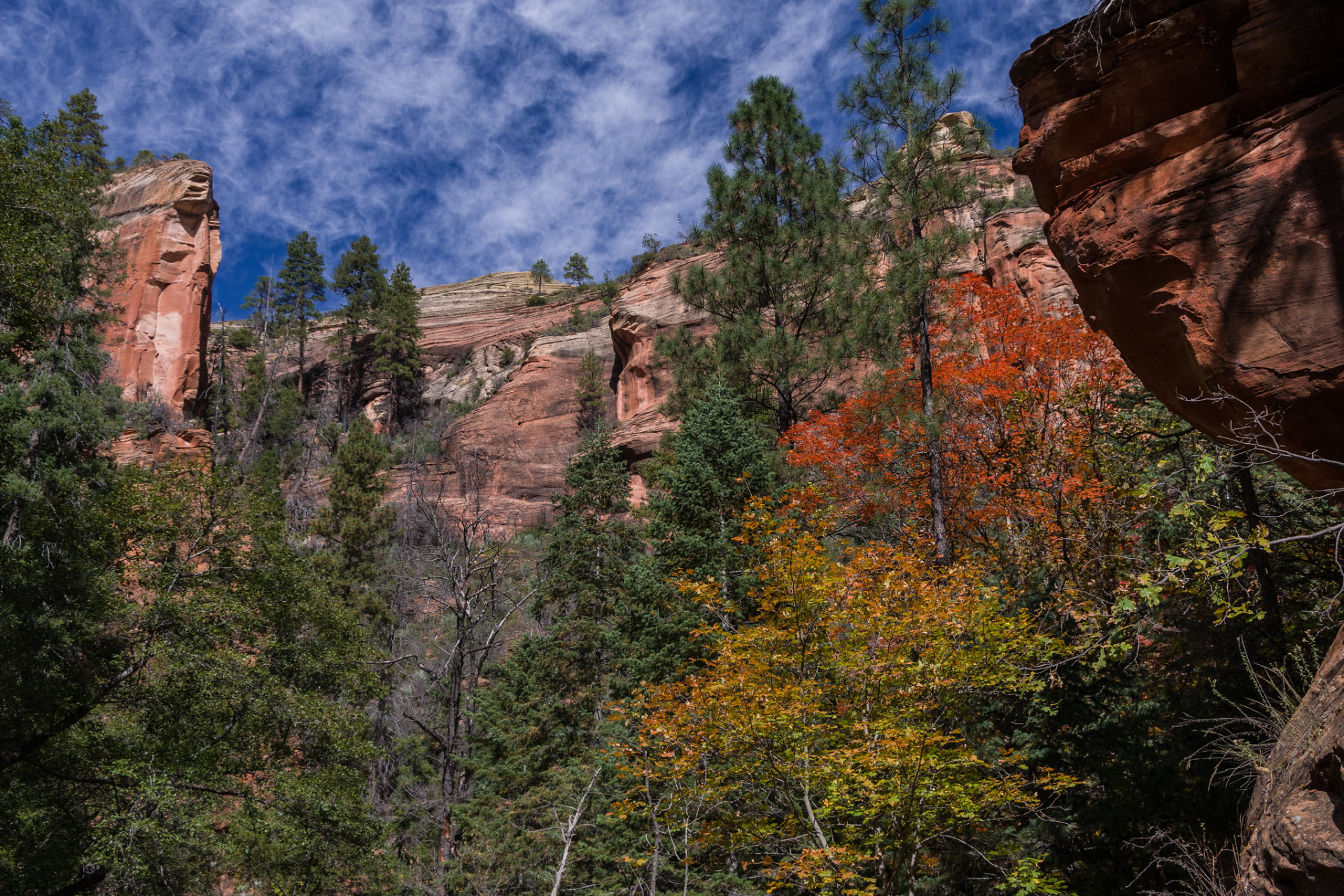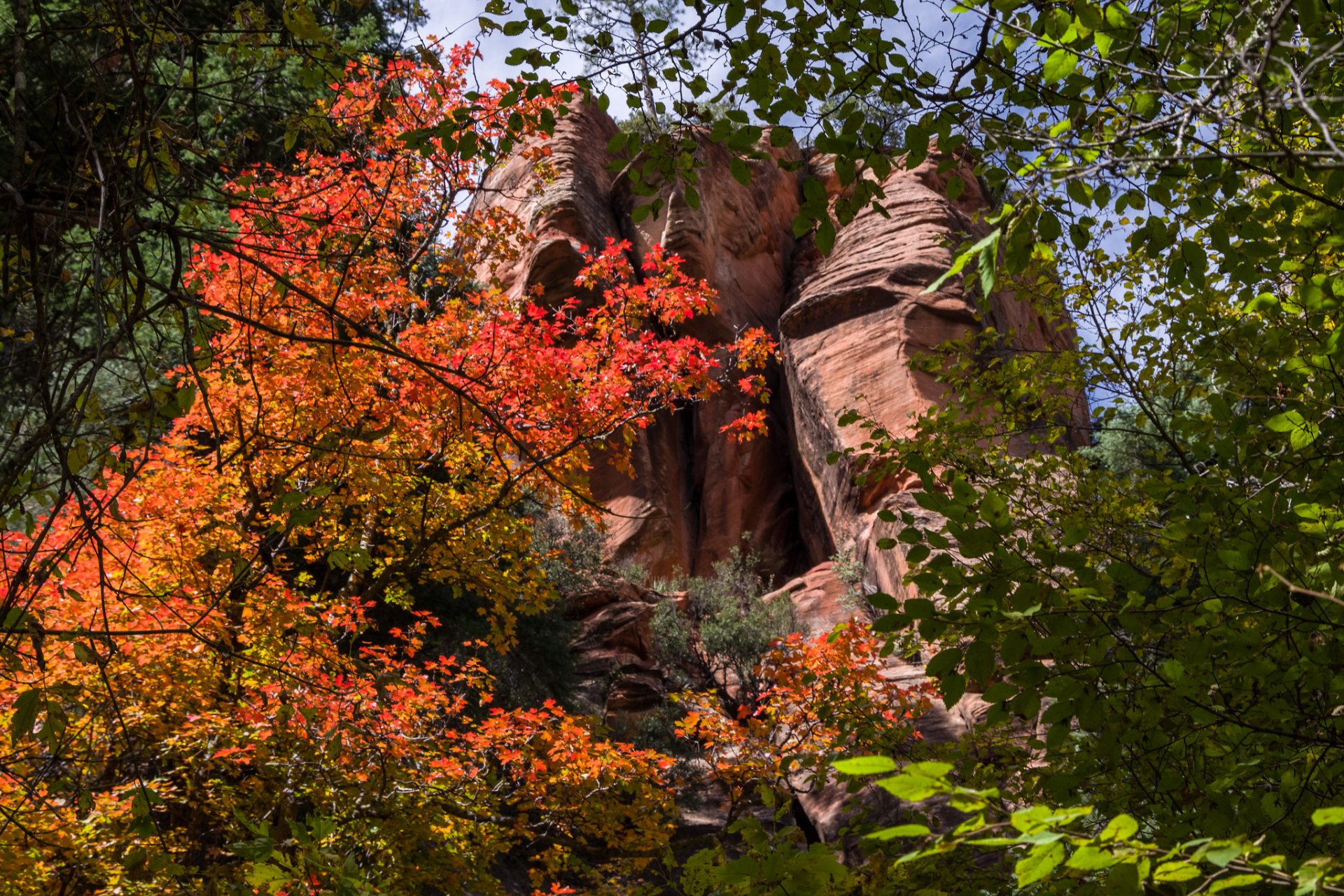 Surrounded by lush forests, deep canyons, and red-rock mountains, Sedona is a perfect hiking destination, especially in the fall. When temperatures get cooler, wildlife gets more active and trees start to change their color spectacularly. Sedona becomes a fall foliage paradise with vibrant landscapes as if created with Technicolor.
When is the best time to see fall colors in Sedona
In the mountains, fall foliage appears as soon as late September. However, the peak season for leaf-peeping in Sedona usually runs from mid-October and well into November. At this time, you can see beautiful Shumard oaks, willows, bigtooth maples, cottonwoods, Arizona ashes, sumacs, crape myrtles, grapevines, Virginia creepers, and walnuts.
Best places to see fall foliage in Sedona
Regarded sacred by Indian tribes, the area around Sedona has no shortage of beautiful landscapes. Oak Creek Canyon, located 9.5 mi (15 km) north of Sedona, is one of the best leaf-peeping destinations in Arizona. You can take a stunning panorama shot at the Oak Creek Vista outlook or proceed to the spectacular West Fork Trail. The trail features a picturesque stream between the high cliffs, surrounded by vibrant foliage. The trailhead for this scenic hike is located near the Call O' The Canyon day-use area, on the west side of Highway 89A if you drive from Flagstaff.
Cathedral Rock is another of Sedona's natural landmarks that can be accessed from Oak Creek Canyon. The iconic sandstone butte looks incredible when surrounded by orange and yellow foliage. It can be reached via a picturesque 6 mi (10 km) Templeton Trail that goes along Oak Creek. The trail offers a few scenic outlooks and numerous fall foliage views by the water.
Red Rock State Park is another excellent hiking destination with comfortable trails and a few wooden bridges over Oak Creek. The park can be reached by Highway 89A and is an excellent place for a family picnic with numerous areas to choose from. The 6 mi (9.7 km) Boynton Canyon Trail is very popular with hikers in Sedona. This box canyon has been considered sacred due to impressive Indian ruins. It also features a scenic Subway Cave or the Boynton cave, which provides a panoramic outlook of the area.
Scenic drives
Red Rock County is an amazing region to be explored by car. Take a drive on Highway 89A from Flagstaff to Sedona to take in fall foliage views and reach the most popular trails. The most beautiful section of the highway stretches for 28 mi (45 km), passing through Coconino National Forest. For more fall foliage views, you can take a small detour from Highway 89A and drive on Dry Creek Road to Boynton Canyon to further explore this unique area.
Find hotels and airbnbs near Fall Colors (Map)