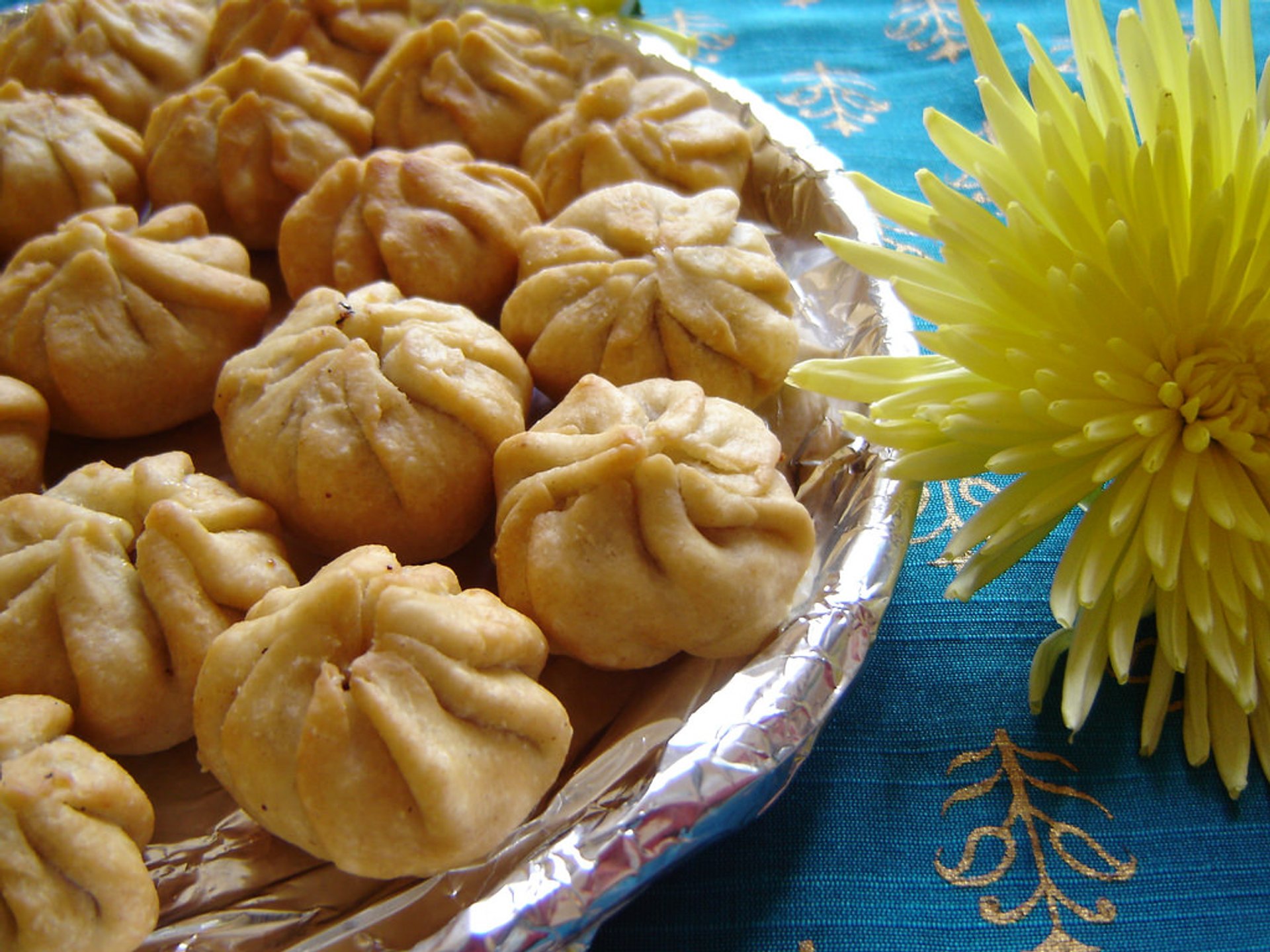 This sweet dumpling called Modak is actually popular in many parts of India and that's all because of Ganesha's devotion to it. So what does traditional Modak consist of?
The outer soft sell of the Modak is made from rice or wheat flour mixed with maida flour or khan and filled with freshly grated jaggery and coconut mixed with different dry fruits and condiments (nutmeg, saffron, cardamom, etc.). Modak can be steamed or fried, and the steamed version of it (ukdiche modak) is often eaten hot with ghee.
The perfect time for enjoying Modak is Ganesha Chaturthi—the famous Indian festival of worshipping Lord Ganesha. It takes place during the ten days from mid-August until mid-September.
Find hotels and airbnbs near Modak (Map)