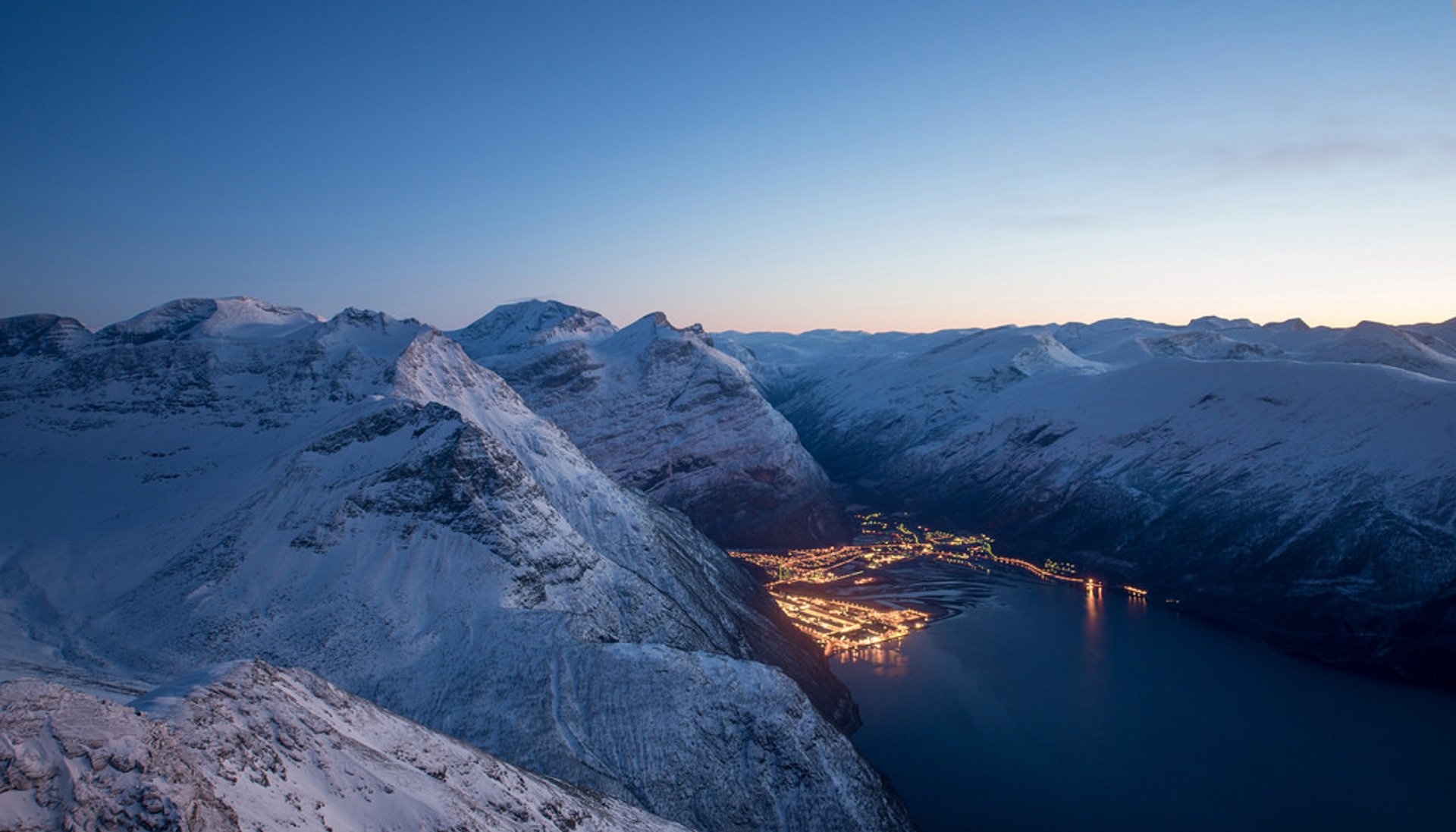 Show accomodations nearby
Although Northern Norway does not see the sun during a few winter weeks in a row, there is no complete blackout. Far behind the horizon, the sun still shines and some residual sun light reaches the Northern lands, the deep blue North Sea and white snow reflect this light producing glassy blue capsule above Norway. The marvellous blue hour occurs around 1 or 2 o'clock in the afternoon between January and February. Every day the atmosphere becomes enchantingly blue a few minutes later than the previous day as the sun gains strength.

Blue hours can be exceptionally amazing in Trondheim.
Find hotels and airbnbs near Blue Hours (Map)
Blue Hours Featured in