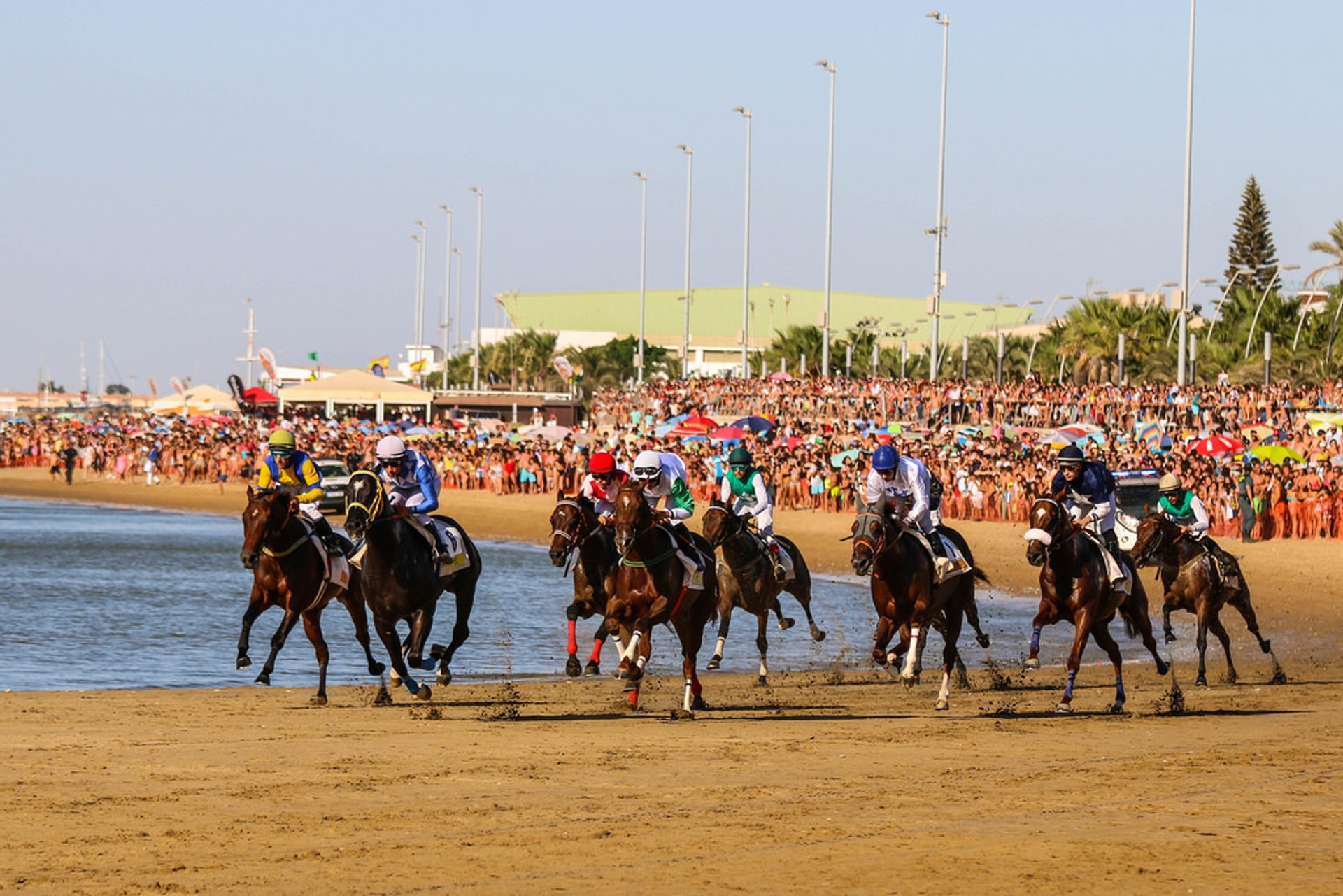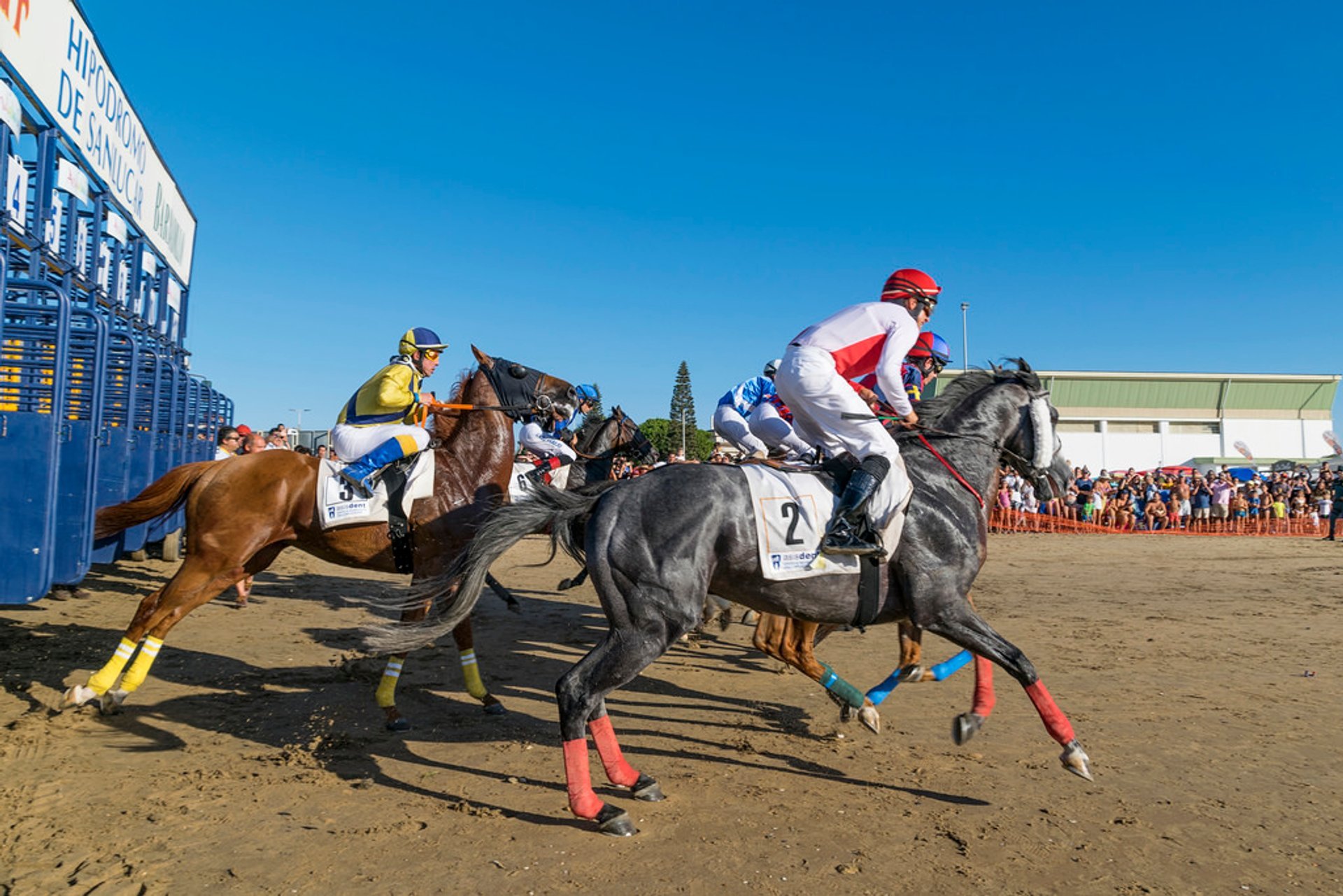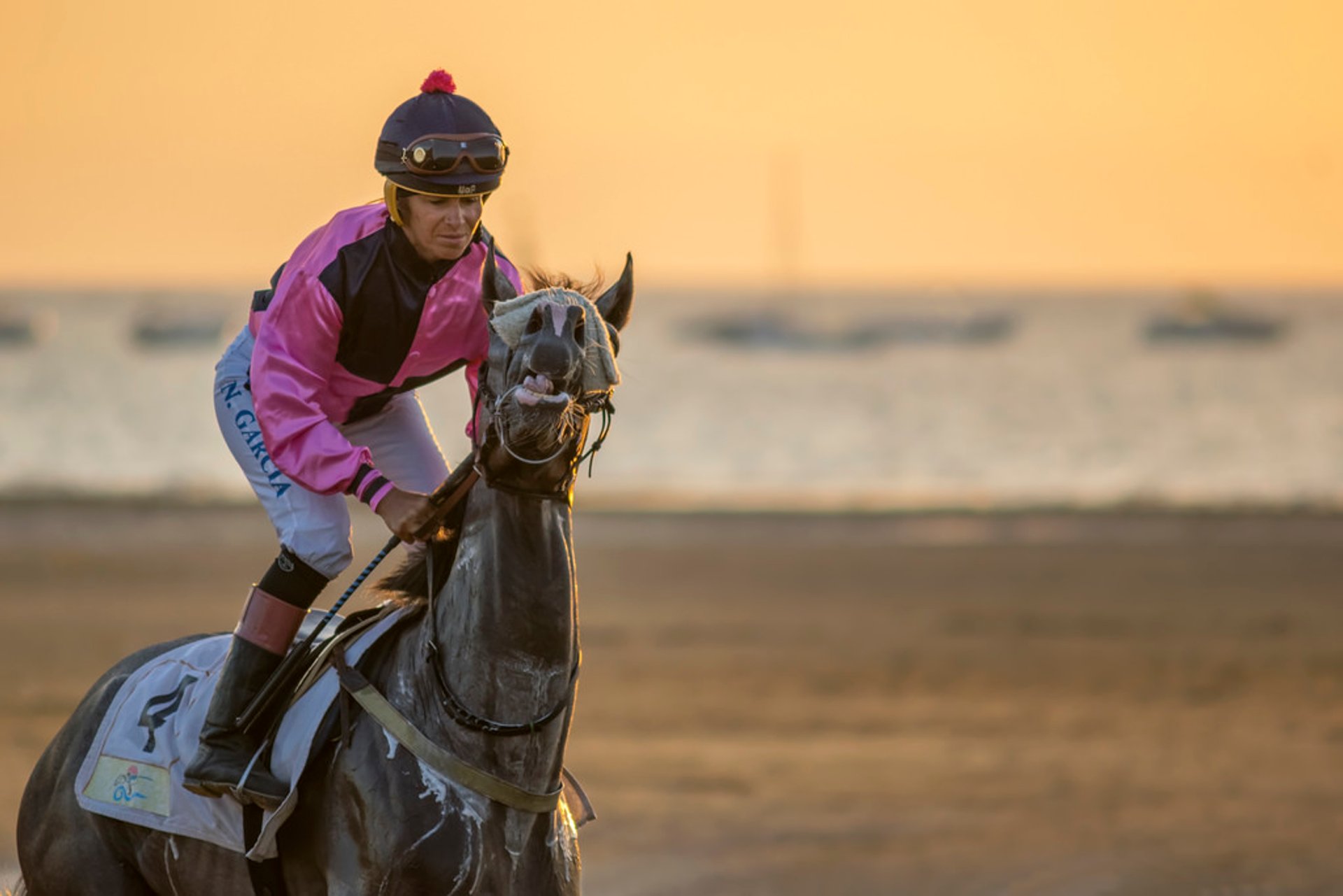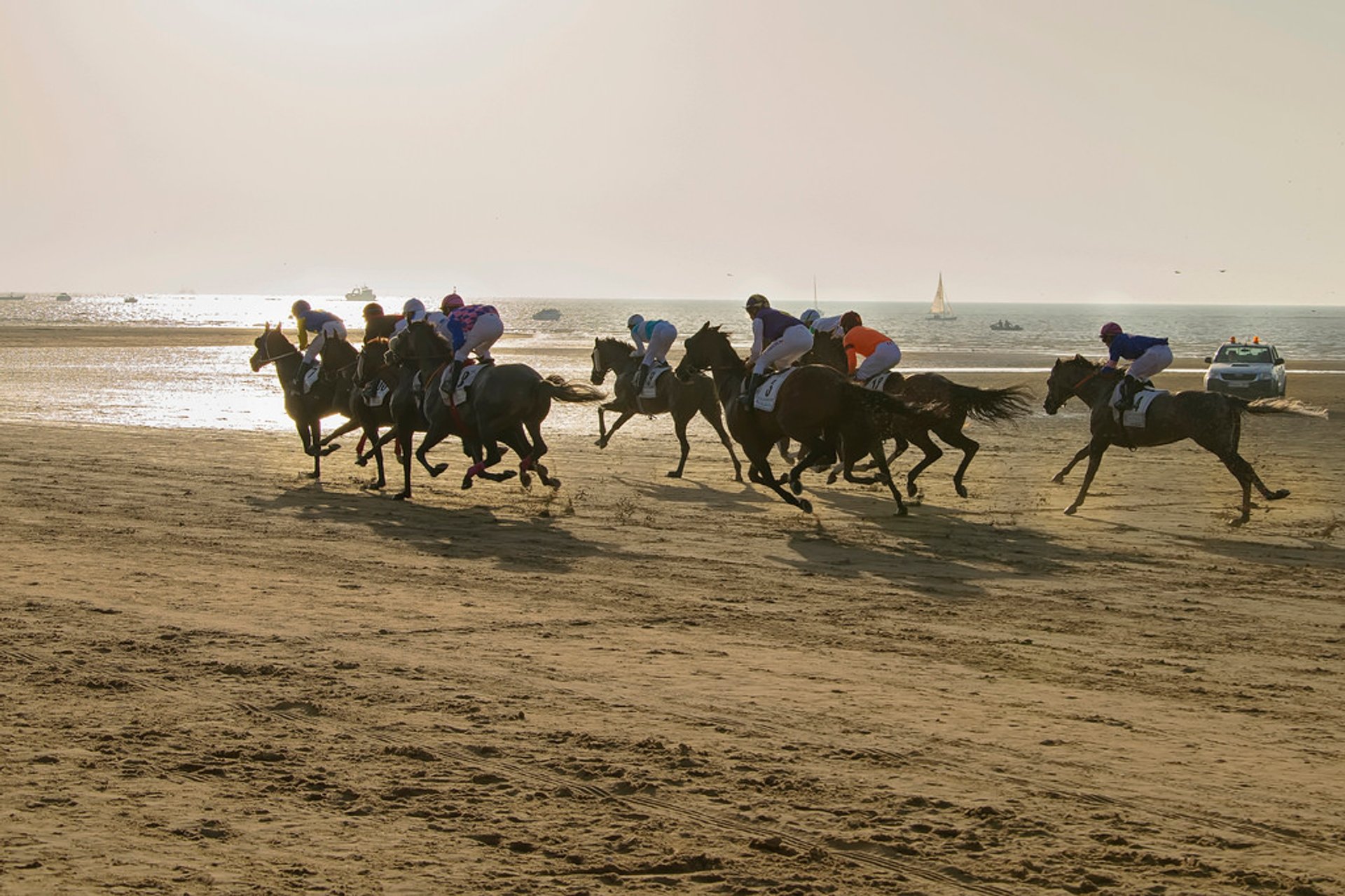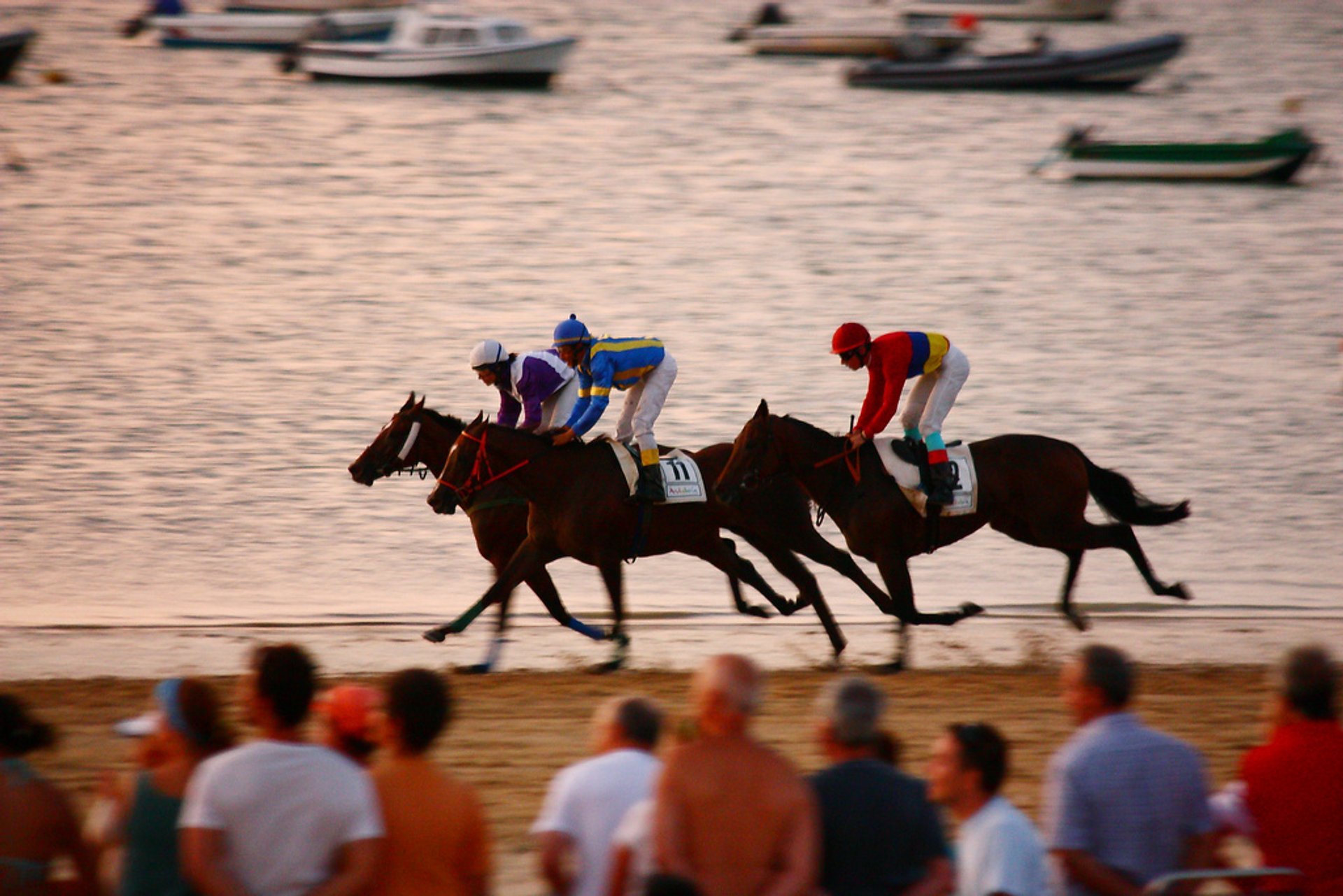 Every year, the beaches of Sanlúcar de Barrameda in the province of Cádiz host the famous horse races. These races are known all over the world not only for the entertainment they bring but also for their incredible location. The races officially date back to the year 1845 when the Sociedad de Carreras de Caballos de Sanlúcar de Barrameda was created.
Nevertheless, it is known that races were conducted locally long before the event was officially recognized. Local residents also used horses to transport fish from the port. Every year, the festival attracts tourists, horses and their riders from different parts of Spain and around the world. Around 80 horses and riders take part in the event. With an event budget of 600,000 euros, it is free to attend.
There are a few things to keep in mind before attending the races. First, come to the coast in advance as the high number of tourists does not leave much room for parking. The action begins around 6 pm. The Guardia Civil moves people on the beach away from the edge of the water because this is where the race will take place. This is a great location to take in the picturesque scene of horses running into the setting sun over the Guadalquivir river and Doñana natural park.
Traditionally, the races take place in August.
Find hotels and airbnbs near Sanlúcar Horse Racing (Map)