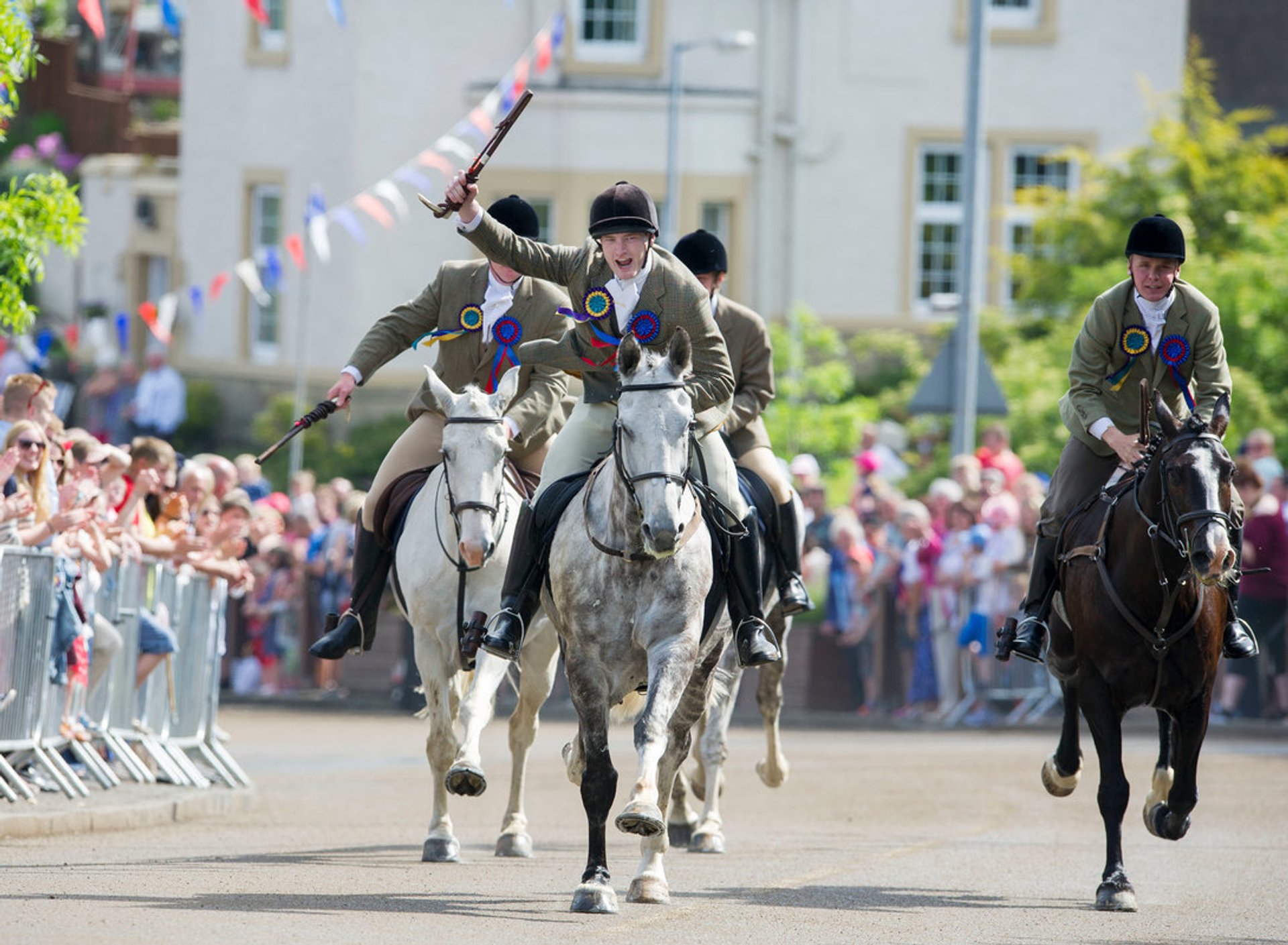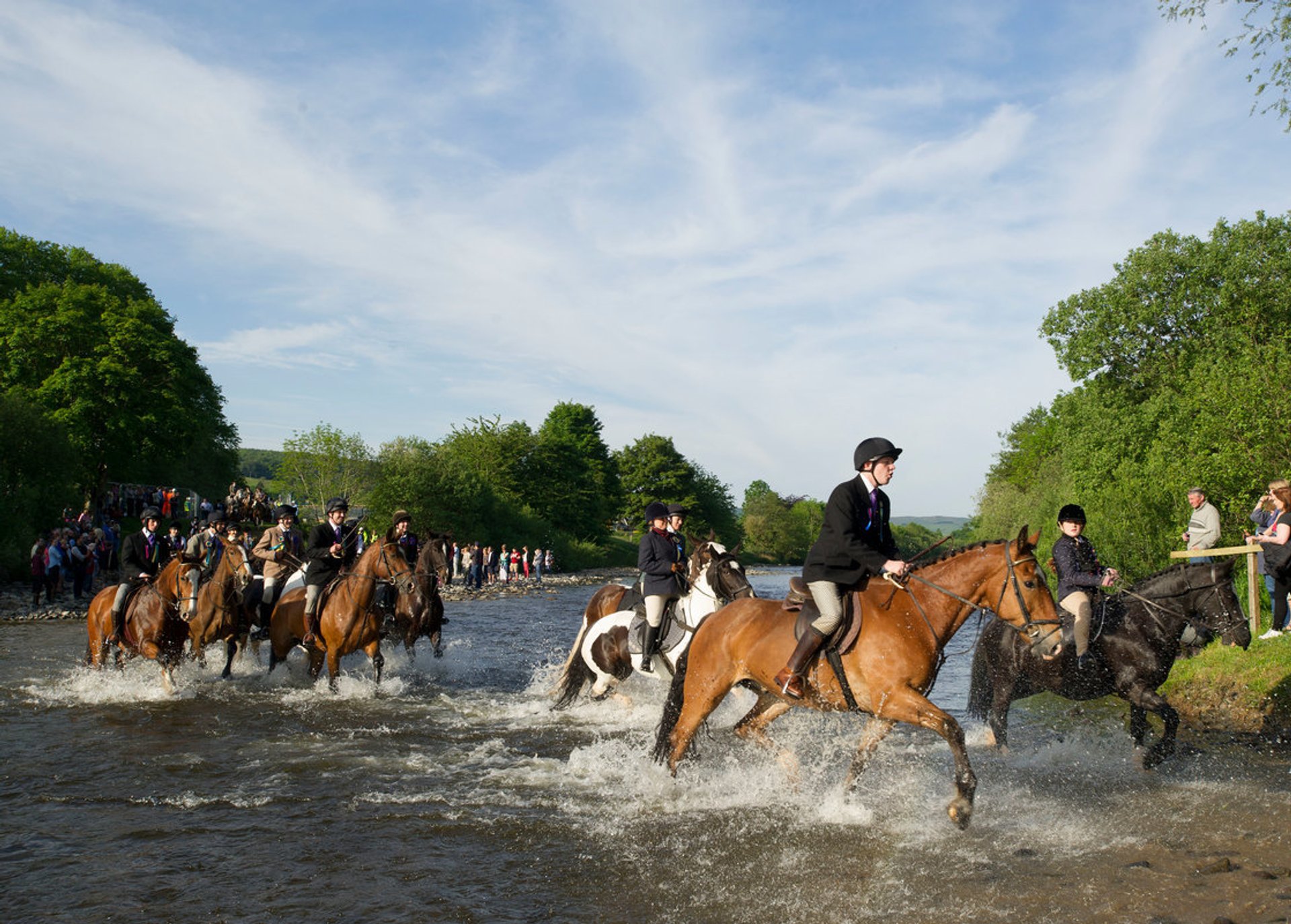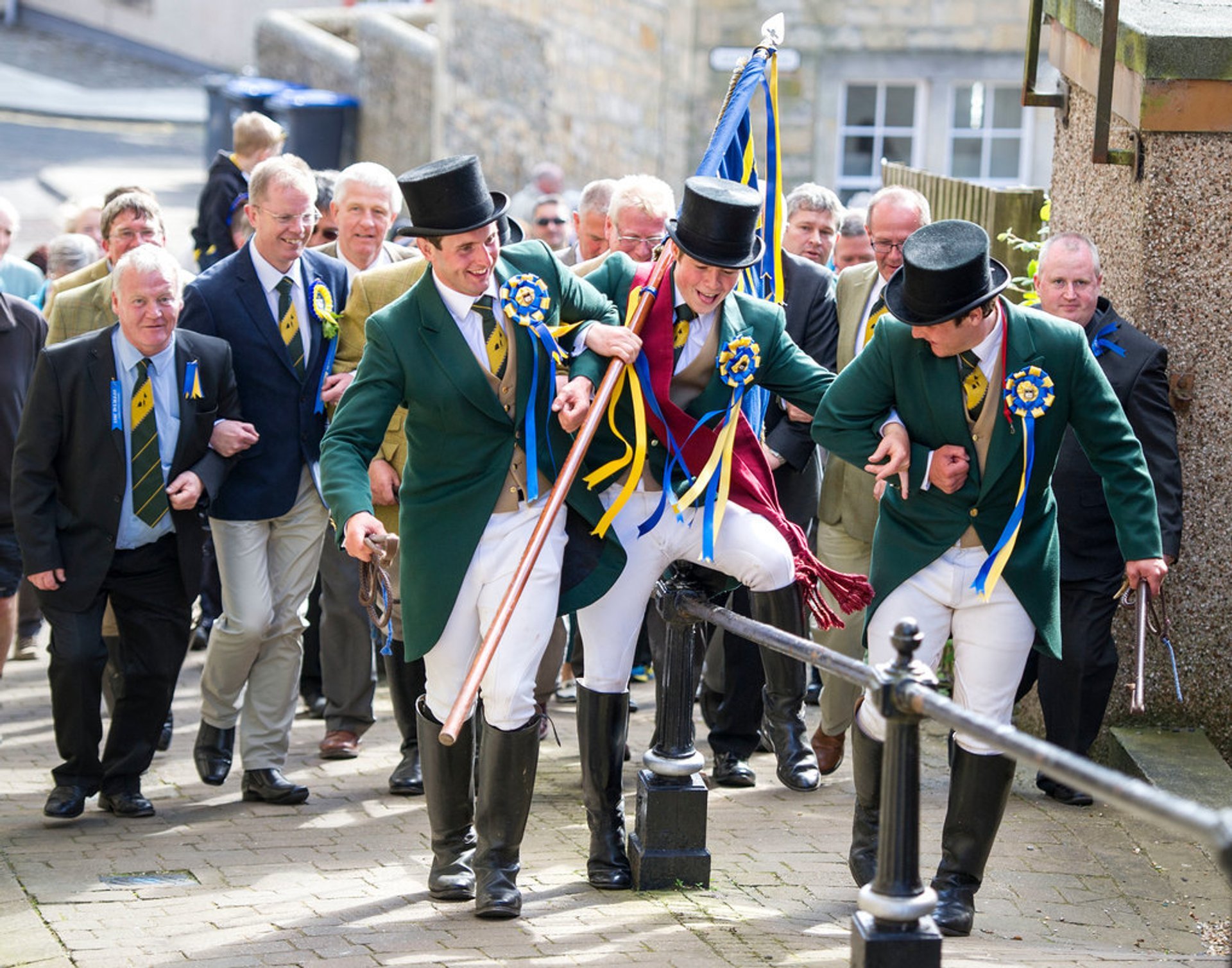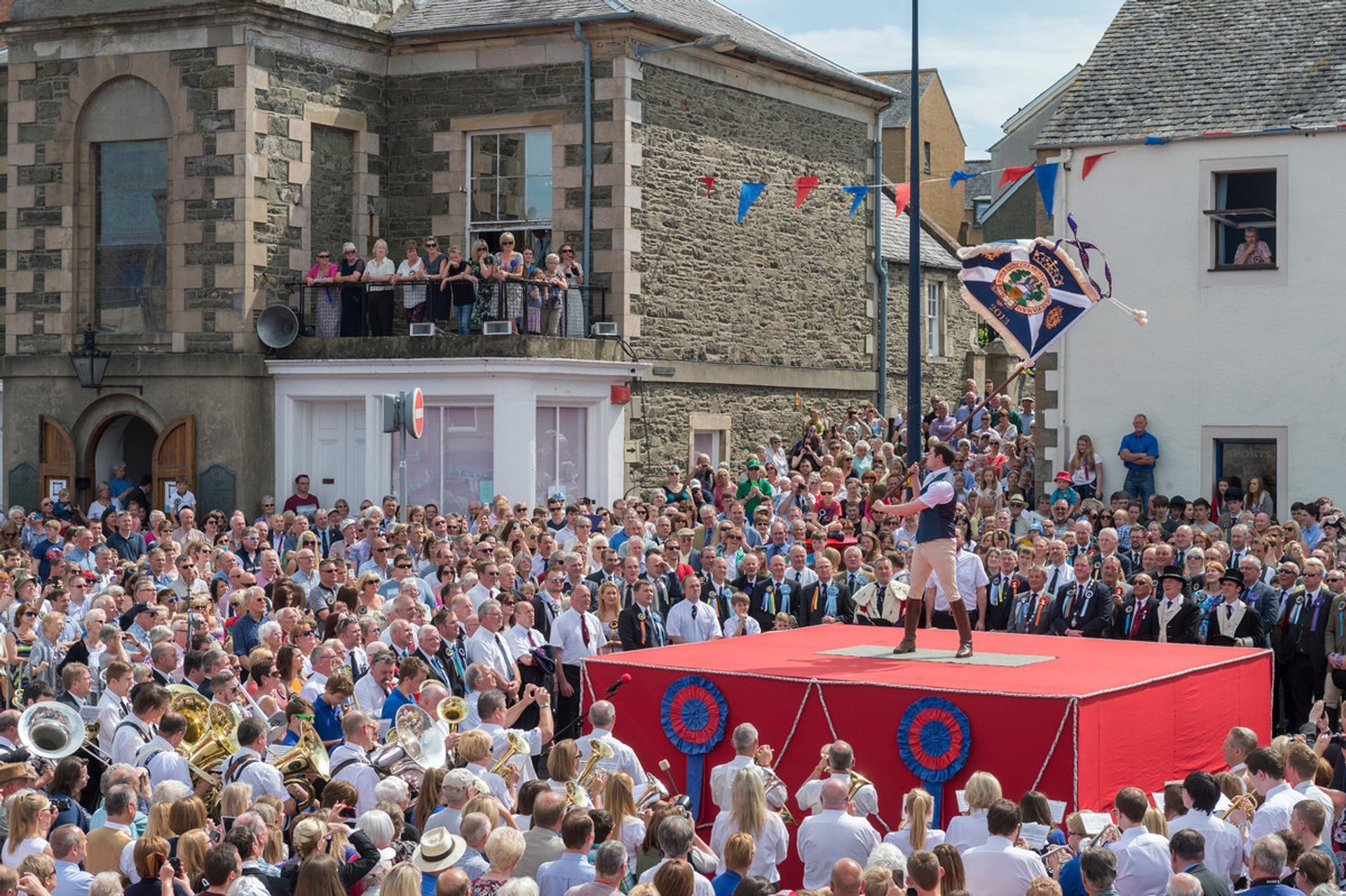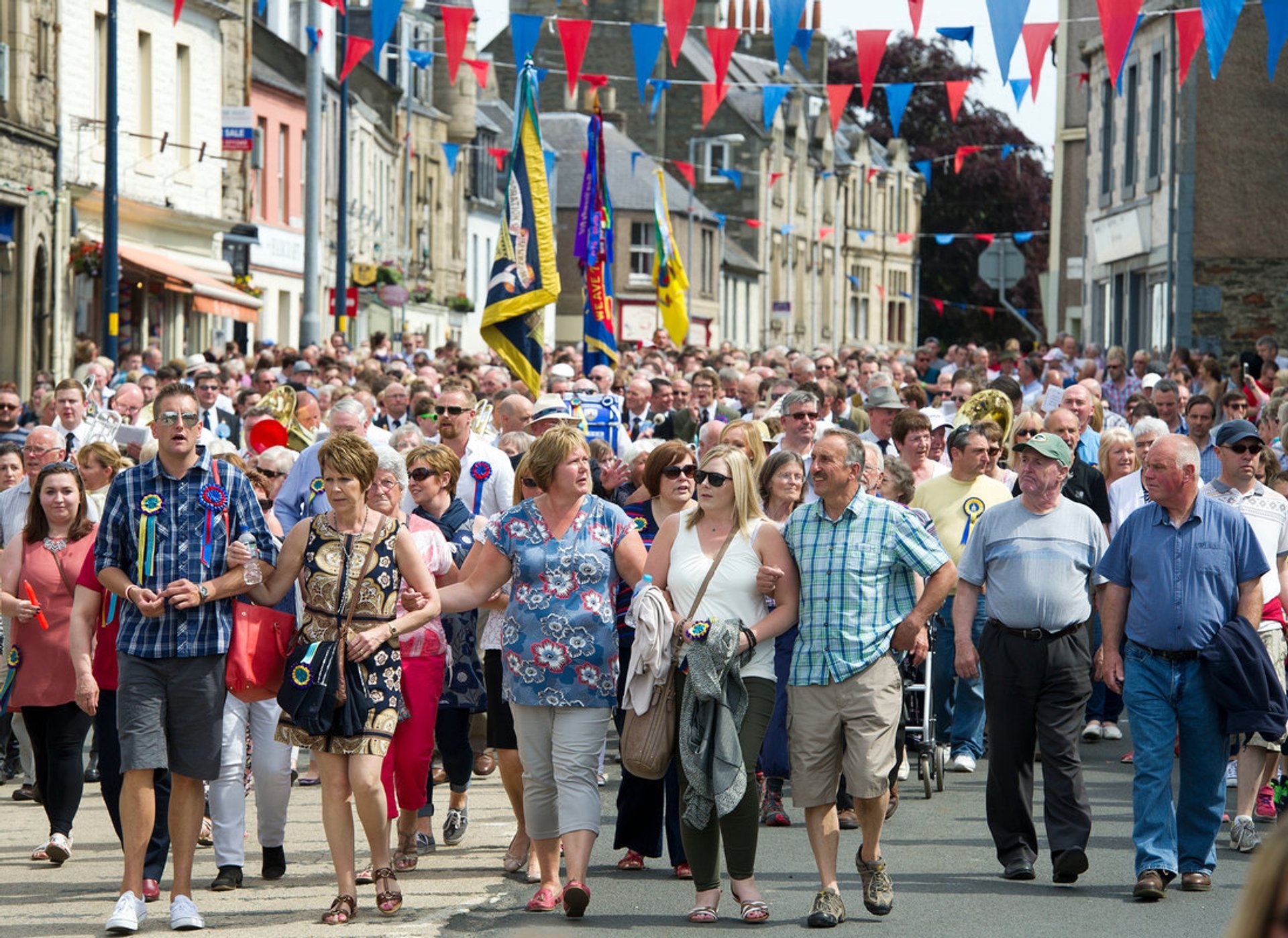 ©
VisitScotland / Ian Rutherford
Common Ridings date back to the 13th and 14th centuries when 11 Scottish bordering towns were forced to ride in groups along the boundaries to protect themselves from English invaders. Though in the long run, the Englishmen and Scotsmen managed to find peace and establish friendly relationships, the centuries-old tradition has been preserved as an integral part of local culture. So Common Ridings like Hawick Common Riding or Selkirk Common Riding still take place during the civic weeks between early June and early August.
Common riding dates
Before going, you should check the details on your own, but here we offer some general information on locations and corresponding timing.
Hawick: Thursday, Friday, and Saturday after the first Monday in June;
Selkirk: Friday after the second Monday in June;
Peebles and Melrose: the third full week in June;
Galashiels: the end of June, sometimes the first weekend in July;
Duns: the first full week in July;
Jedburgh: the second Saturday in July;
Kelso: mid-July;
Langholm: the last Friday in July;
Lauder: the first Saturday of August;
Coldstream: the first full week in August.
Annan: the first Saturday in July.
Langholm: the last Friday of July.
Find hotels and airbnbs near Common Ridings on the Scottish Borders (Map)