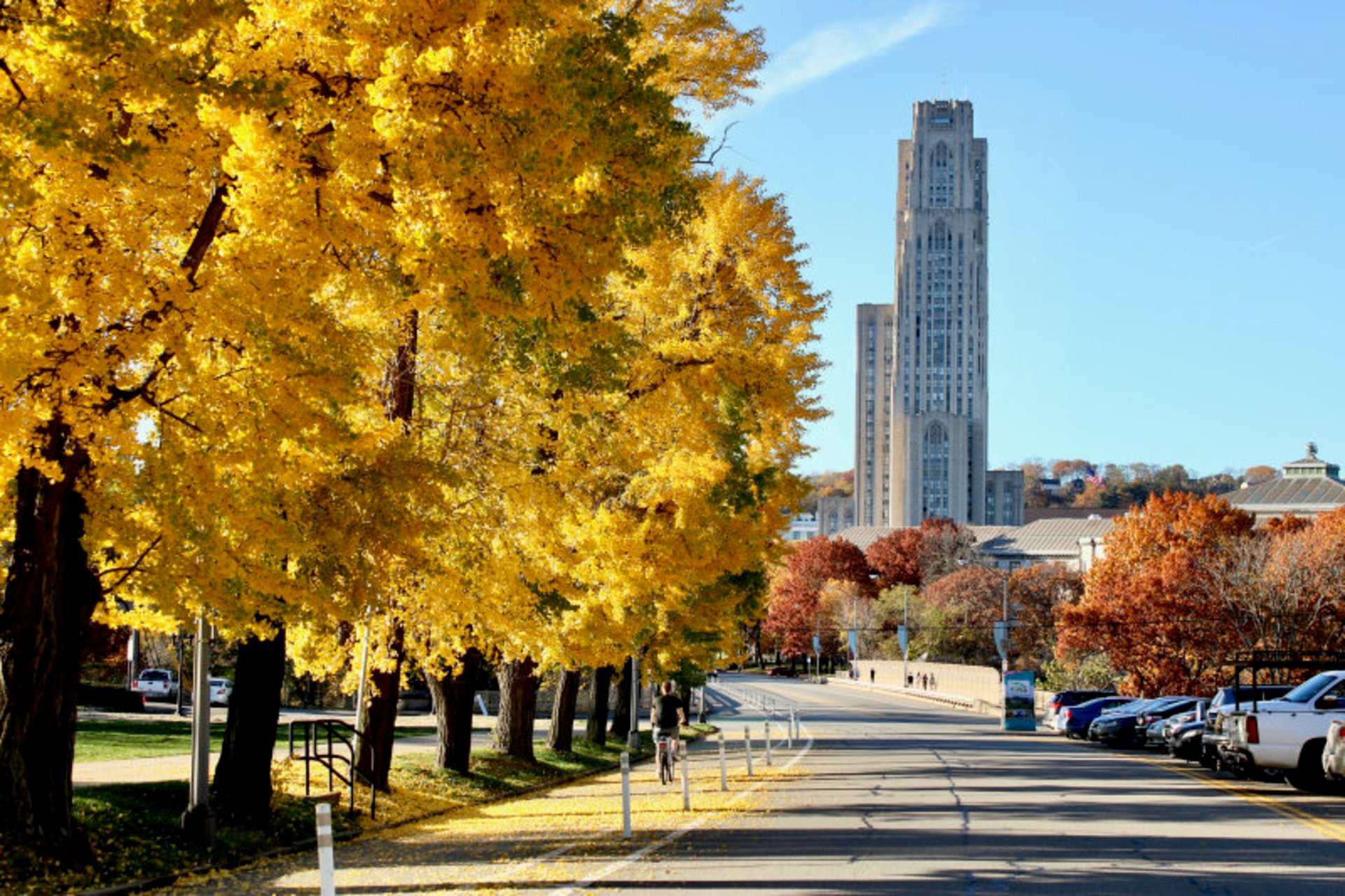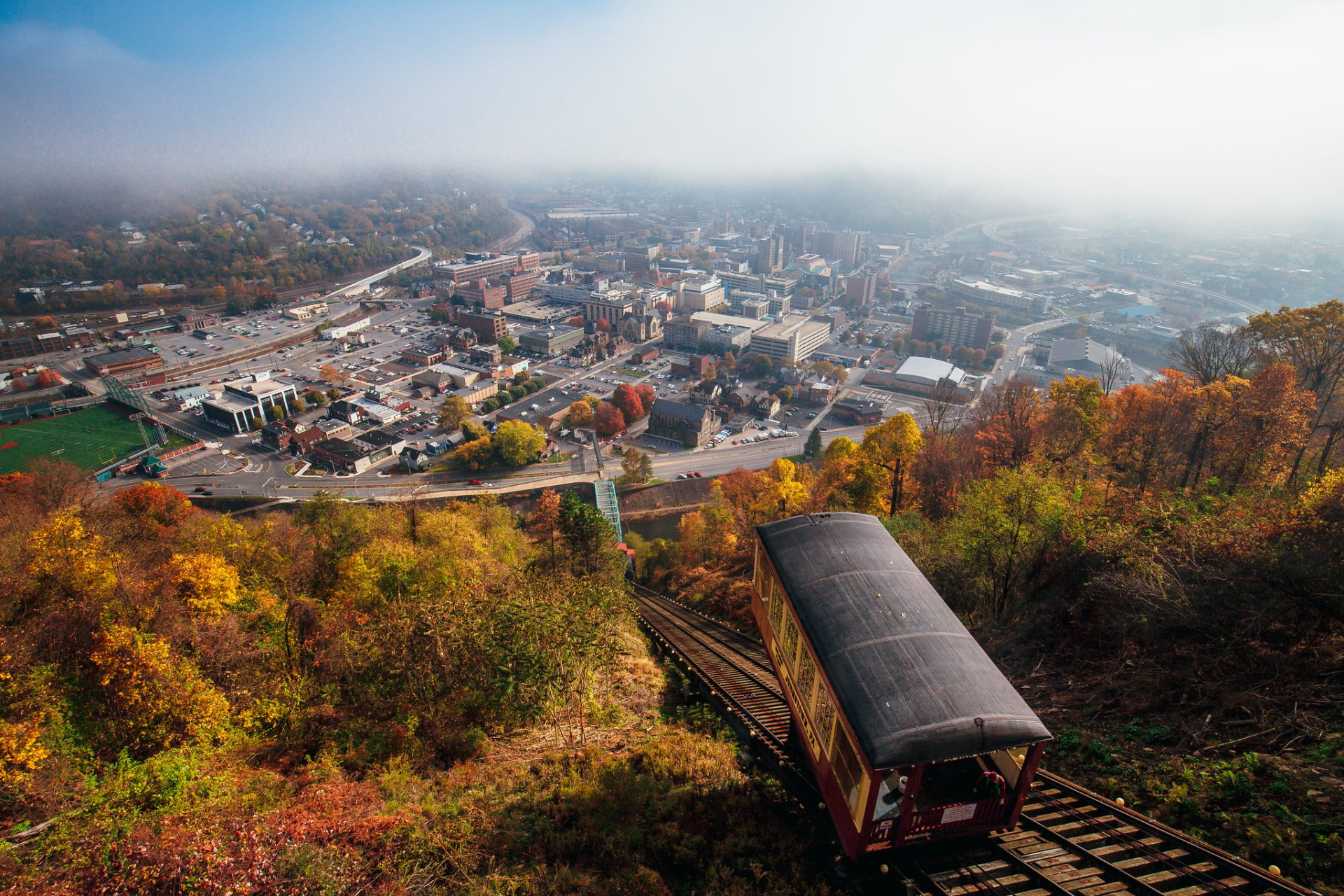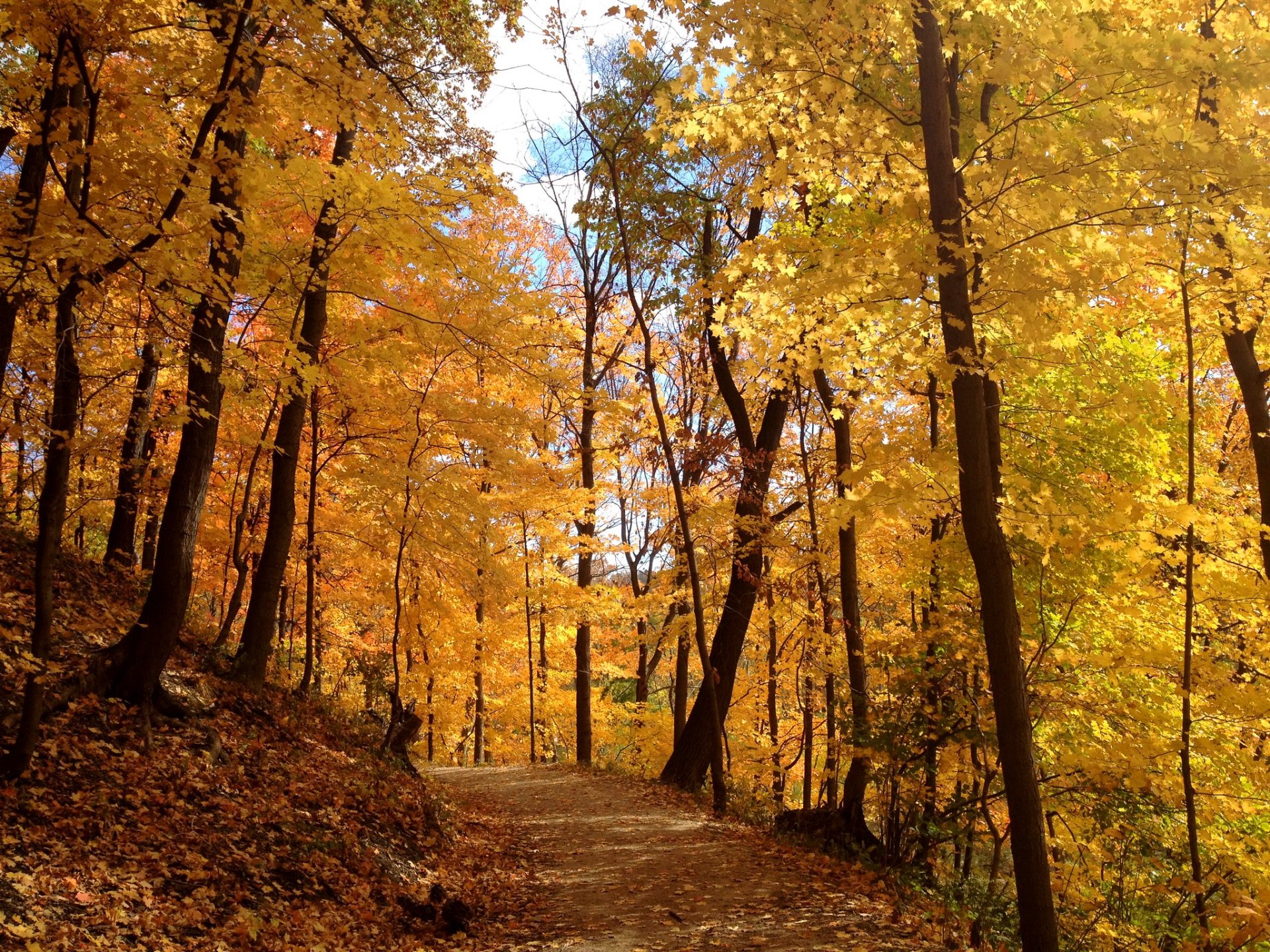 See accommodations nearby
Whereas Pittsburgh is lovely at any time of year, fall is probably the most bewildering season to visit the City of Bridges. In sprawling public parks and recreational areas, you'll find countless hiking trails with picture-perfect views. Fall cruises and fall foliage train rides make the period even more attractive.
Best time for fall colors in Pittsburgh
The vibes of yellow, orange and red appear in early October. Yet, the Pittsburgh fall foliage peak is usually expected towards the middle of the month. Leaf peepers can take in the fiery display of colors until early November or even later.
Best places for fall foliage in Pittsburgh
You can observe quite a scene without leaving the downtown. Head to Point State Park, which overlooks gorgeous South Shore, or hop on one of historical funiculars to delight in unparalleled views of the Pittsburgh Skyline. Emerald View Park, bordering Mount Washington, boasts some of the best panoramas. As you descend back to the river bank, consider taking a fall cruise by the Gateway Clipper Fleet. But if you feel like walking, visit Schenley Park, Riverview Park, or Frick Park, famous for Frick Park Trail Loop.
Fall foliage near Pittsburgh
More adventures await beyond the city. Check out brilliant fall colors at various wooded trails of Hartwood Acres Park, nestled north of Pittsburgh. It is home to Hartwood Acres Sculpture Garden, the exhibition space for public art of the 1980s. Further north in Butler County, you'll find Moraine State Park, offering hiking, boating, and fishing activities among fall colors. Raccoon Creek State Park sits some 30 mi (50 km) west of the city and is one of Pennsylvania's most visited state parks with 700 species of plants. But if you can afford more time, check out the magnificent fall scenery in Laurel Highlands—drive the Laurel Highlands Scenic Byway and drop by picturesque Ohiopyle State Park.
Fall foliage train rides near Pittsburgh
Fall foliage train rides with historical Oil Creek & Titusville Railroad offer an exceptional experience. You'll need a little over 2 hours to get to Perry Street Station, but the fabulous 3-hour round-trip is worth the effort. The seasonal excursions usually run from early to mid- or late October.
Have you made up your mind for a fall foliage getaway in Pittsburgh? If so, plan ahead and book a stay nearby. See the Pittsburgh fall foliage map below.
Find hotels and airbnbs near Fall Foliage (Map)