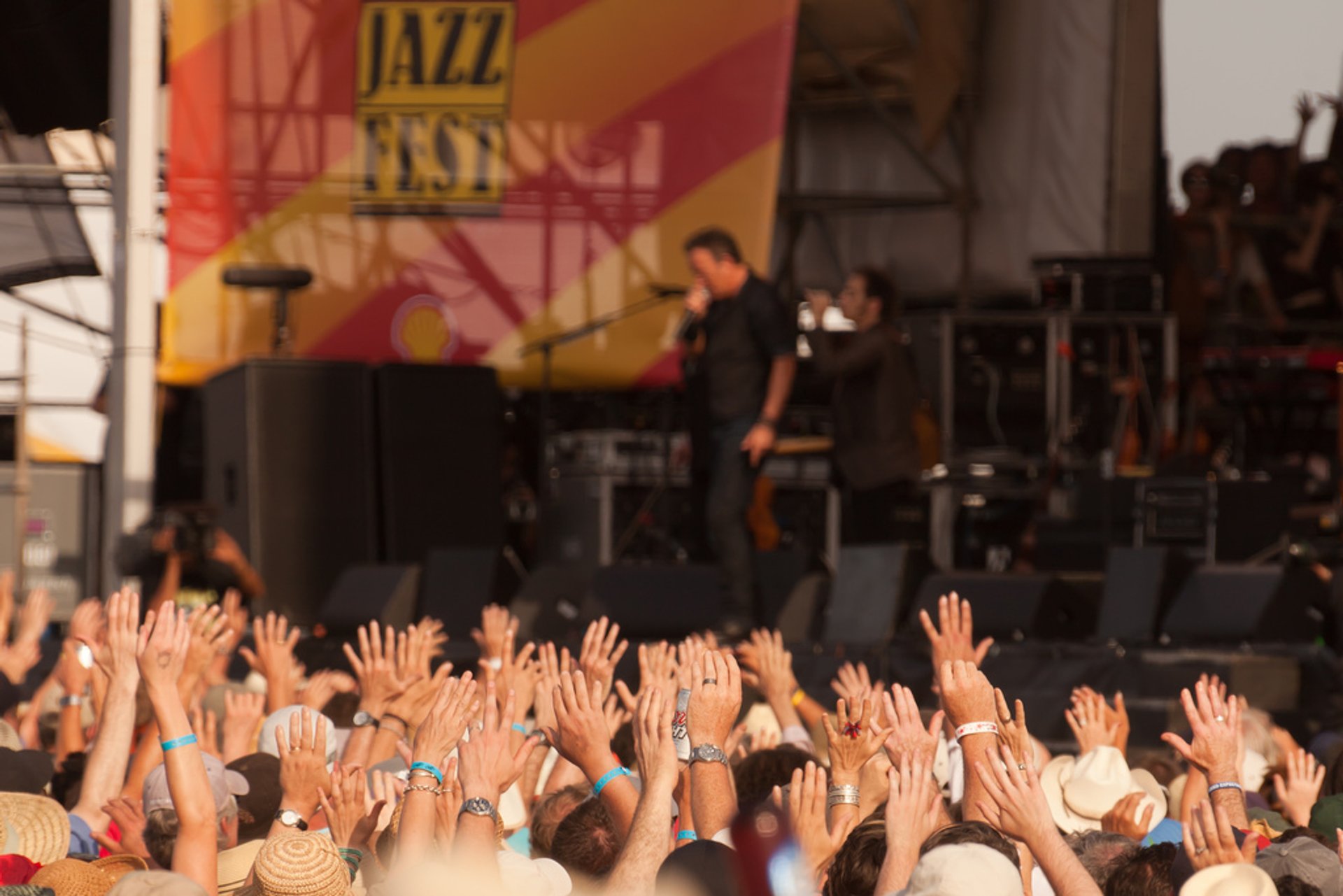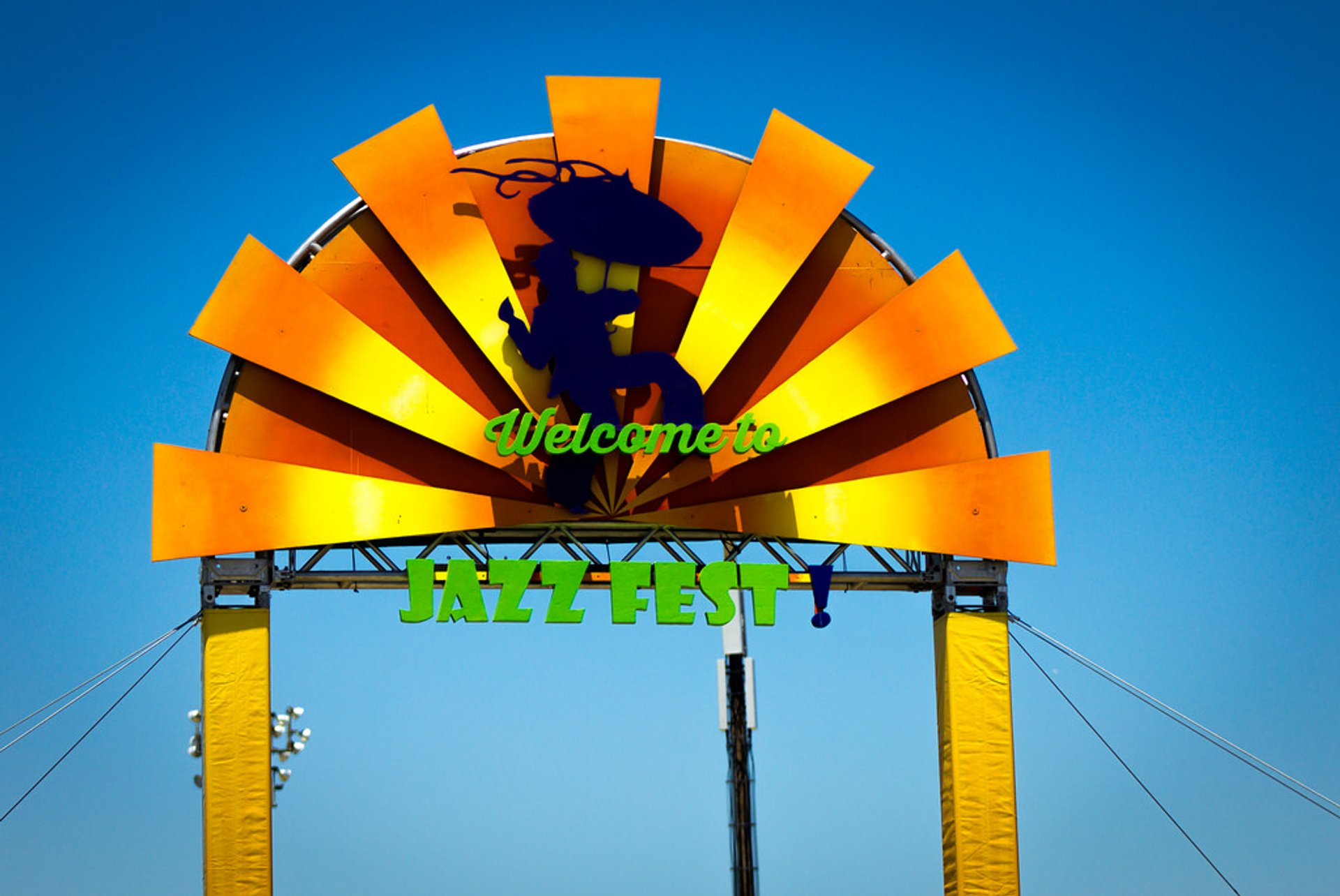 New Orleans Jazz and Heritage Festival
Localizado em
Inspirado pelo espírito de Mahalia Jackson e da Eureka Brass Band em 1970, o Festival de Jazz & Heritage de Nova Orleans é um dos eventos culturais mais importantes da América do Norte. Com o fervor combinado de um hino gospel, jazz, zydeco, blues, R&B, rock, funk, africano, latino, caribenho, folk, e muito mais o festival de jazz NOLA tem mostrado a maioria dos artistas locais, bem como uma ampla mistura de convidados de renome internacional.
O Festival de Jazz & Heritage de Nova Orleans não é apenas sobre jazz. Em 2022, a formação do festival inclui estrelas como os Red Hot Chili Peppers, The Avett Brothers, Lionel Richie, The Who, Norah Jones, Erykah Badu, Stevie Nicks, Jimmy Buffet, Willie Nelson, Nelly, Death Cab for Cutie, Foo Fighters, Ziggy Marley, The Black Crowes, Ludacris, Elvis Costello & The Imposters, e Melissa Etheridge. De acordo com a agenda do festival, a música ao vivo atua em vários palcos começa todos os dias às 11 da manhã. Um bilhete de um dia é $80, um passe de três dias é $225, e um passe de quatro dias é $275.
Há algo para todos no Jazz Fest, desde provar a famosa cozinha da região até navegar artes contemporâneas e tradicionais feitas à mão. Não surpreendentemente, Jazz Fest recebeu muitas honras ao longo das décadas. O Wall Street Journal diz que Jazz Fest mostra uma gama mais ampla e mais profunda de estilos musicais americanos essenciais do que qualquer festival na nação...
O New Orleans Jazz and Heritage Festival é geralmente realizado no Fair Grounds Race Course em Gentilly Boulevard, apenas a dez minutos de carro do French Quarter.
Encontre hotéis e airbnbs perto de New Orleans Jazz and Heritage Festival (mapa)
New Orleans Jazz and Heritage Festival
Localizado em