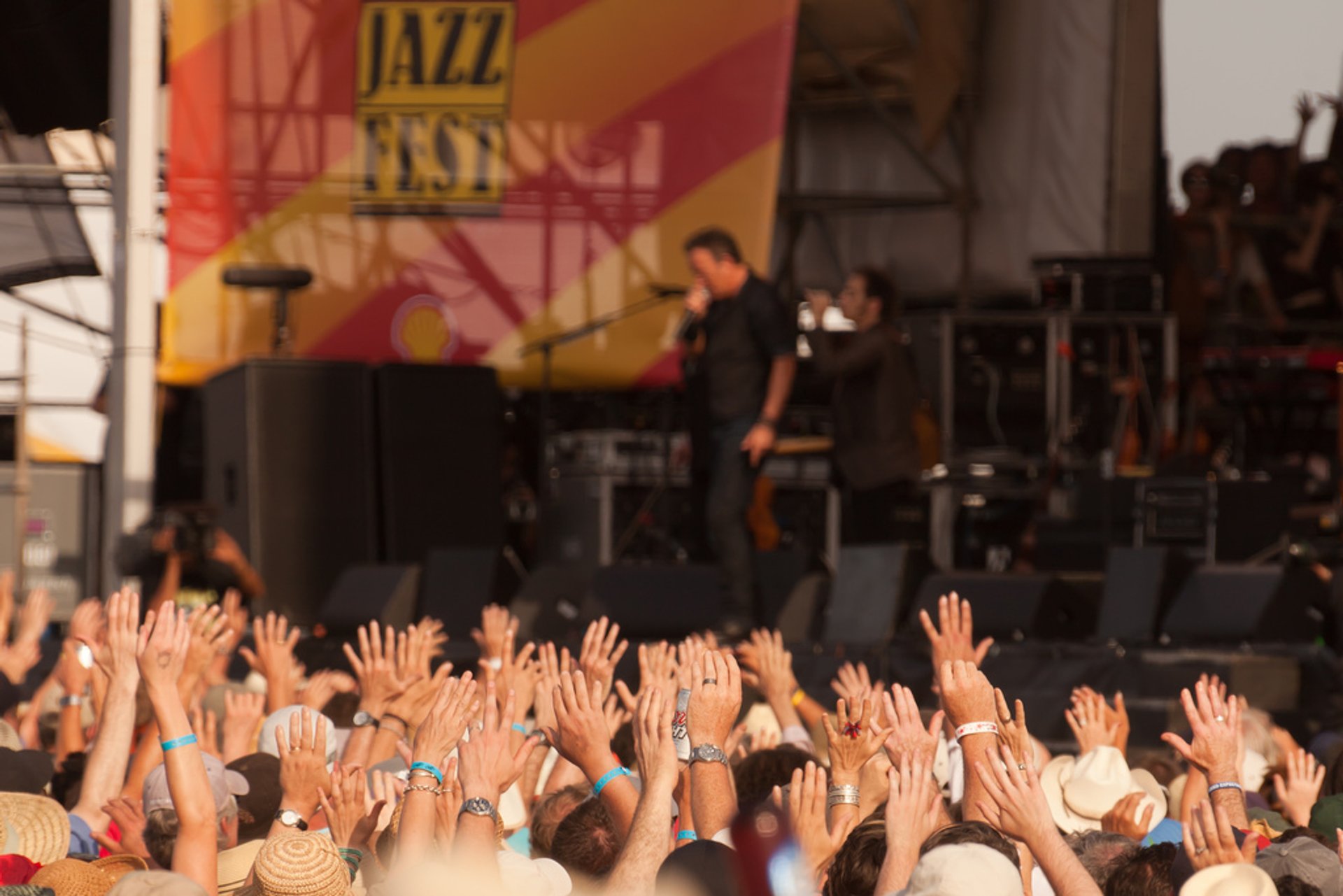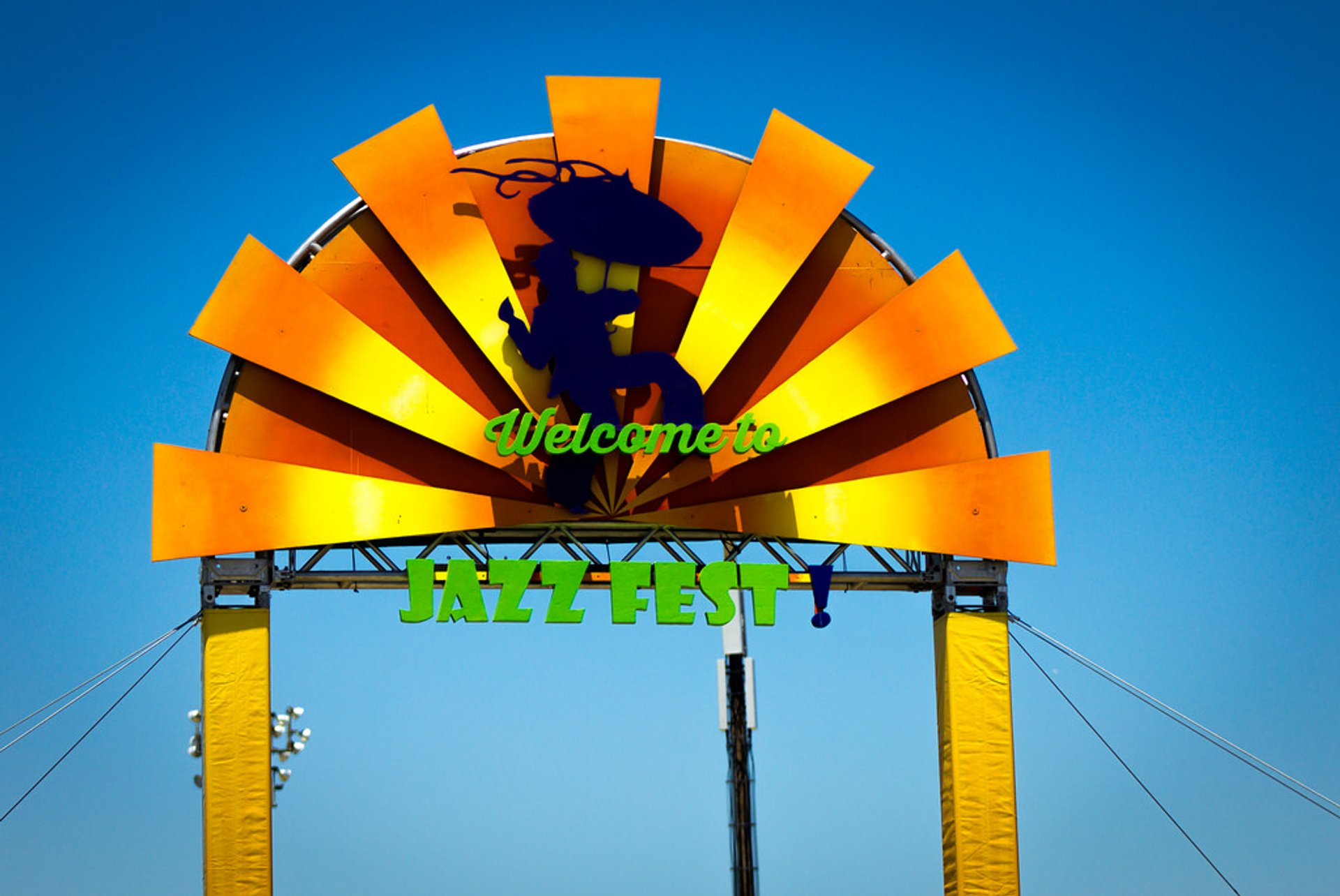 New Orleans Jazz and Heritage Festival
Destacado en
Inspirado por el espíritu de Mahalia Jackson y la Eureka Brass Band en 1970, el Festival de Jazz & Heritage de Nueva Orleans es uno de los eventos culturales más importantes de Norteamérica. Con el fervor combinado de un himno gospel, jazz, zydeco, blues, R&B, rock, funk, Africano, Latino, Caribe, folk, y mucho más el festival de jazz NOLA ha mostrado la mayoría de los artistas locales, así como una amplia mezcla de invitados de renombre internacional.
El Festival de Jazz & Heritage de Nueva Orleans no es sólo jazz. En 2022, la formación del festival incluye estrellas como los Red Hot Chili Peppers, The Avett Brothers, Lionel Richie, The Who, Norah Jones, Erykah Badu, Stevie Nicks, Jimmy Buffet, Willie Nelson, Nelly, Death Cab for Cutie, Foo Fighters, Ziggy Marley, The Black Crowes, Ludacris, Elvis Costello & The Imposters, y Melissa Etheridge. Según el calendario del festival, la música en vivo comienza cada día a las 11 de la mañana. Un billete de un solo día es $80, un pase de tres días es $225, y un pase de cuatro días es $275.
Hay algo para todos en el Jazz Fest, desde degustar la famosa cocina de la región hasta navegar por artes contemporáneas y tradicionales hechas a mano. Sin sorpresa, Jazz Fest ha recibido muchos honores a lo largo de las décadas. El Wall Street Journal dice que Jazz Fest muestra una gama más amplia y profunda de estilos musicales americanos esenciales que cualquier festival en la nación...
El Festival de Jazz y Patrimonio de Nueva Orleans se celebra generalmente en el campo de carreras Fair Grounds en Gentilly Boulevard, a sólo diez minutos en coche del Barrio Francés.
Encuentra hoteles y airbnbs cerca de New Orleans Jazz and Heritage Festival (mapa)
New Orleans Jazz and Heritage Festival
Destacado en