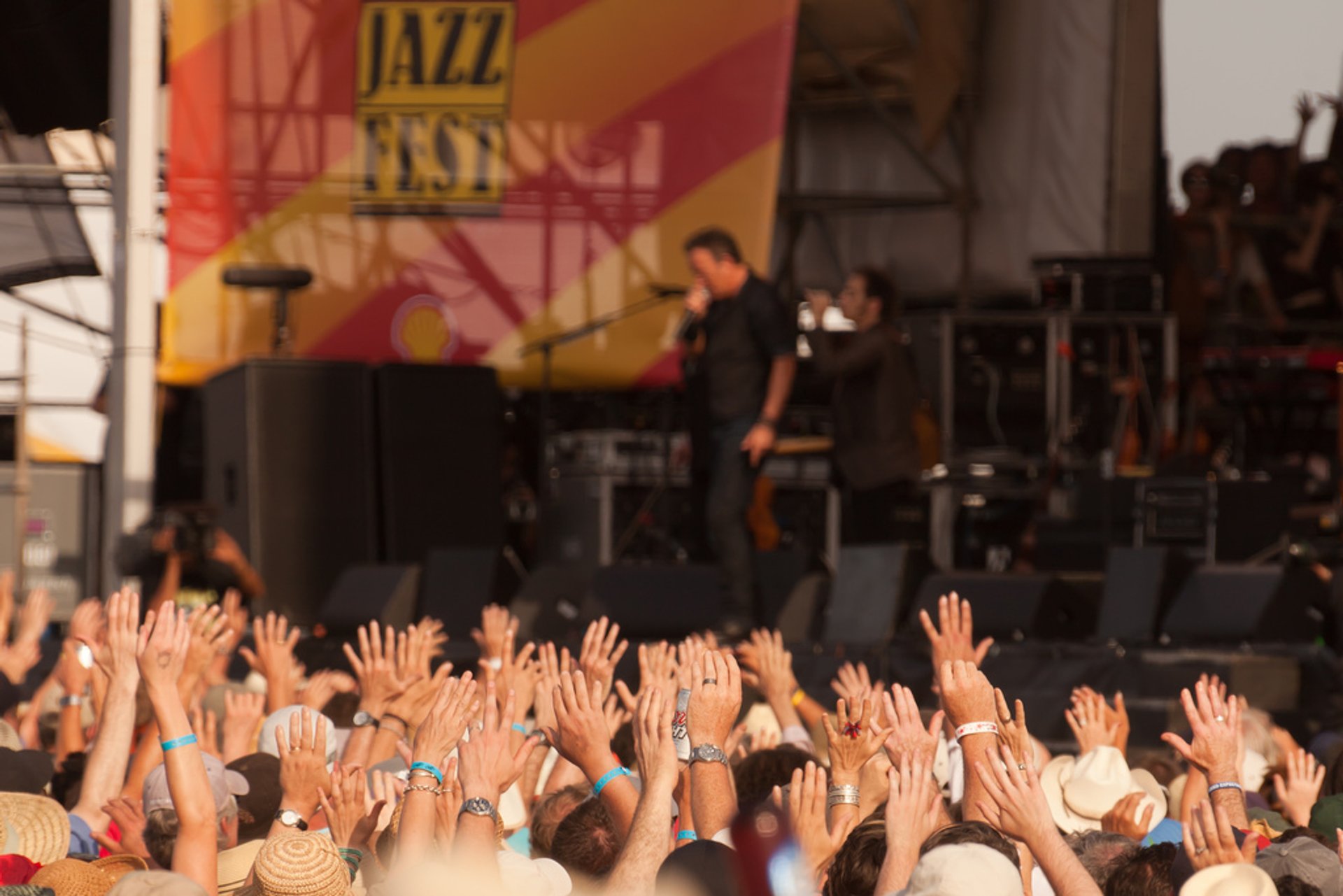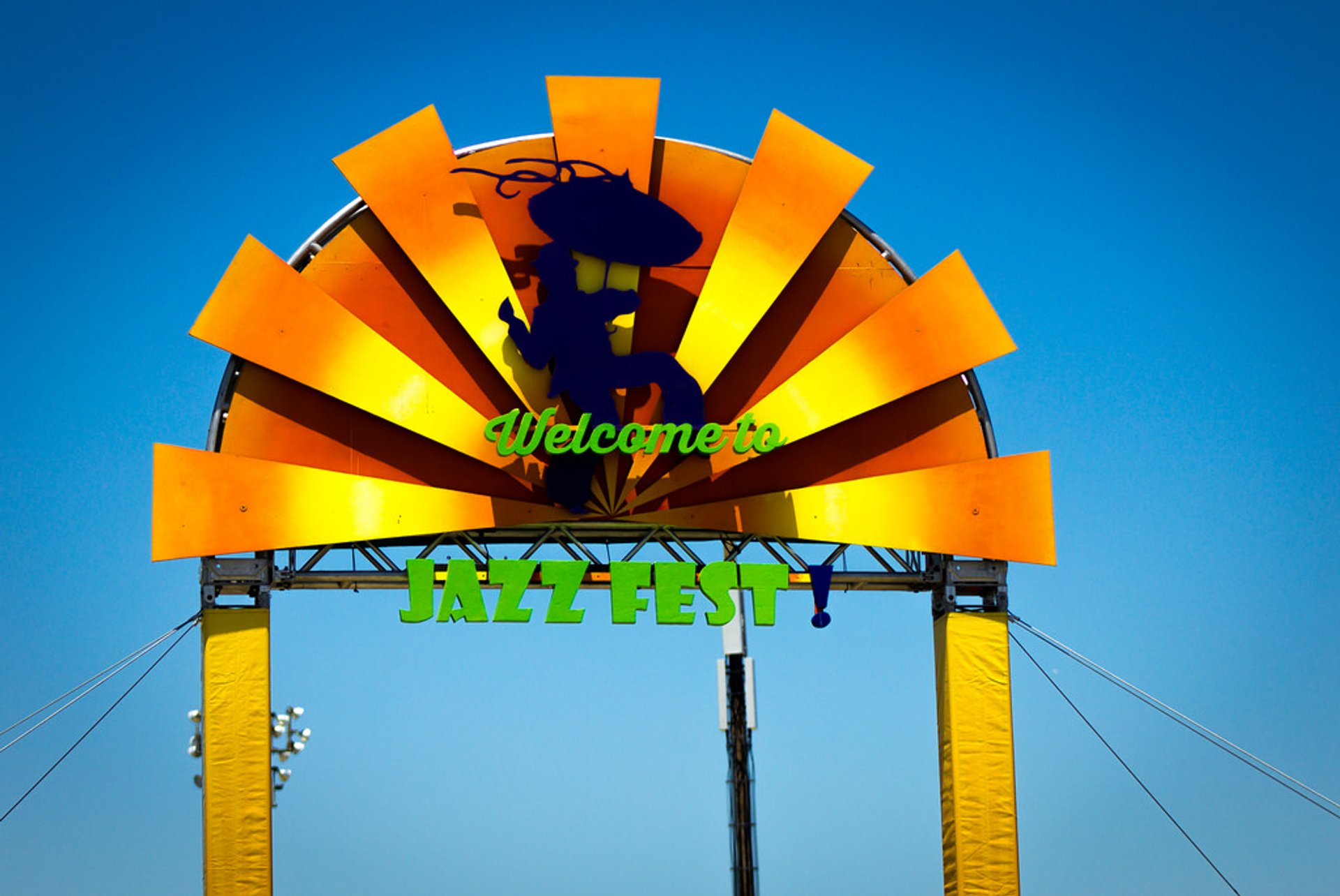 Inspiriert vom Geist von Mahalia Jackson und der Eureka Brass Band im Jahr 1970, ist das New Orleans Jazz & Heritage Festival eines der wichtigsten kulturellen Ereignisse in Nordamerika. Mit der Kombination von Gospel Hymne, Jazz, Zydeco, Blues, R&B, Rock, Funk, Afrika, Latein, Karibik, Folk und vieles mehr hat NOLA Jazzfest die meisten Chart-begeisterten lokalen Künstler sowie eine breite Mischung aus international renommierten Gästen präsentiert.
Das New Orleans Jazz & Heritage Festival dreht sich nicht nur um Jazz. Im Jahr 2022 umfasst das Programm des Festivals Stars wie die Red Hot Chili Peppers, The Avett Brothers, Lionel Richie, The Who, Norah Jones, Erykah Badu, Stevie Nicks, Jimmy Buffet, Willie Nelson, Nelly, Death Cab for Cutie, Foo Fighters, Ziggy Marley, The Black Crowes, Ludacris, Elvis Costello & The Impossters und Melissa Etheridge. Nach dem Zeitplan des Festivals, Live-Musik Acts auf mehreren Bühnen beginnen jeden Tag um 11 Uhr. Ein eintägiges Ticket ist $80, ein dreitägiges Ticket $225 und ein viertägiges Ticket $275.
Es gibt für jeden etwas auf dem Jazz Fest, von der Verkostung der berühmten Küche der Region bis zum Stöbern von einzigartigen handgefertigten zeitgenössischen und traditionellen Künsten. Überraschenderweise hat Jazz Fest im Laufe der Jahrzehnte viele Auszeichnungen erhalten. Das Wall Street Journal sagt Jazz Fest zeigt ein breiteres, tieferes Lineup von wesentlichen amerikanischen Musikstilen als jedes Festival in der Nation...
Das New Orleans Jazz and Heritage Festival findet in der Regel auf dem Fair Grounds Race Course am Gentilly Boulevard statt, nur 10 Fahrminuten vom French Quarter entfernt.
Finde Hotels und Airbnbs in der Nähe von New Orleans Jazz and Heritage Festival (Karte)