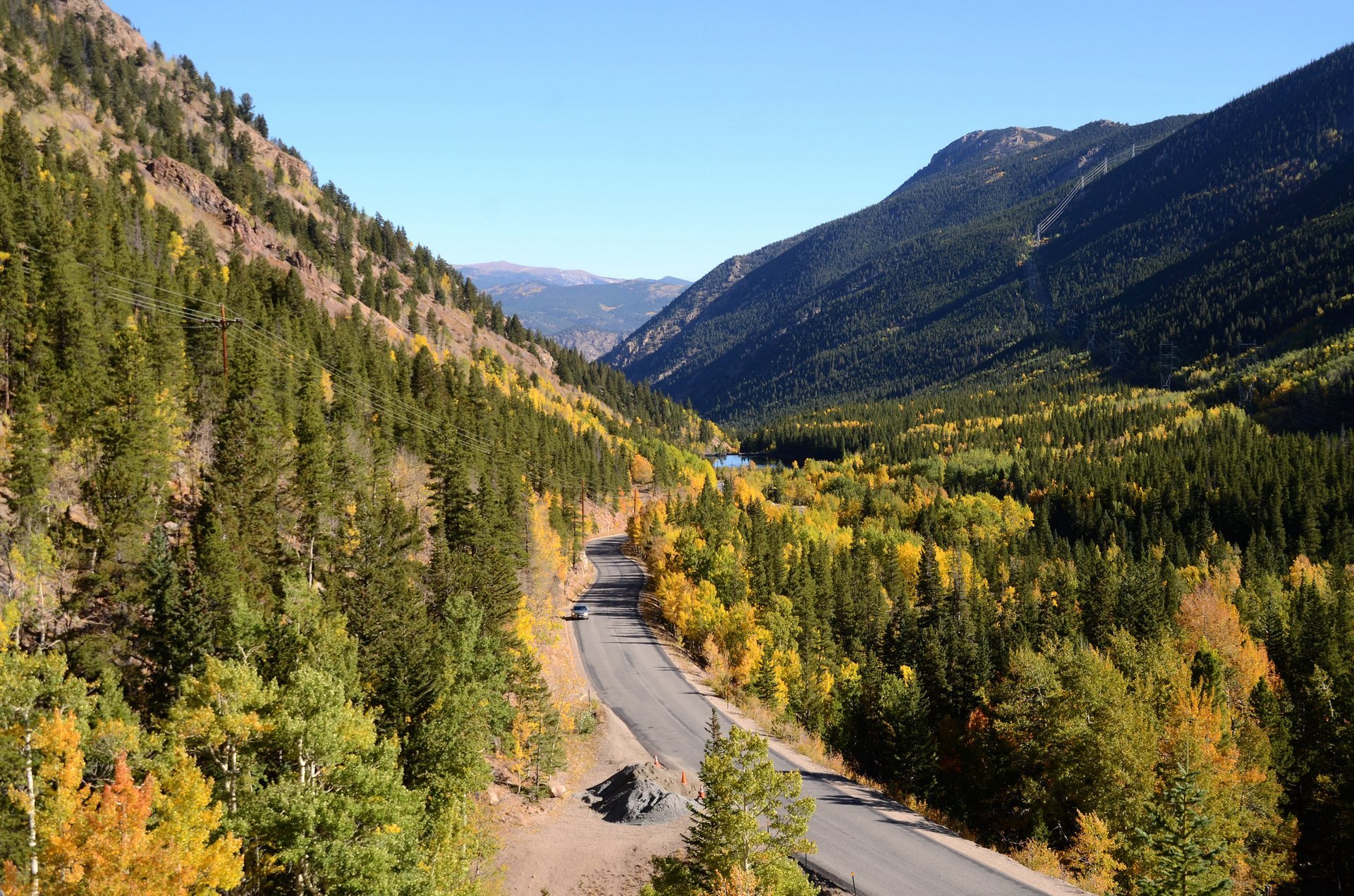 Guanella Pass is a high mountain pass in the Front Range of the Rocky Mountains of central Colorado with an elevation of 3,557 m (11,669 ft.). The pass connects the town of Georgetown and the town of Grant. It was named after a local road supervisor Byron Guanella in 1953. The pass is crossed by one of the most scenic roads in Colorado—the Guanella Pass Scenic Byway, connecting Interstate 70 and Highway 285. The paved road is closed for traffic for the winter due to snow and is available from late May to mid-November. In the winter it is often used as a snowmobile trail.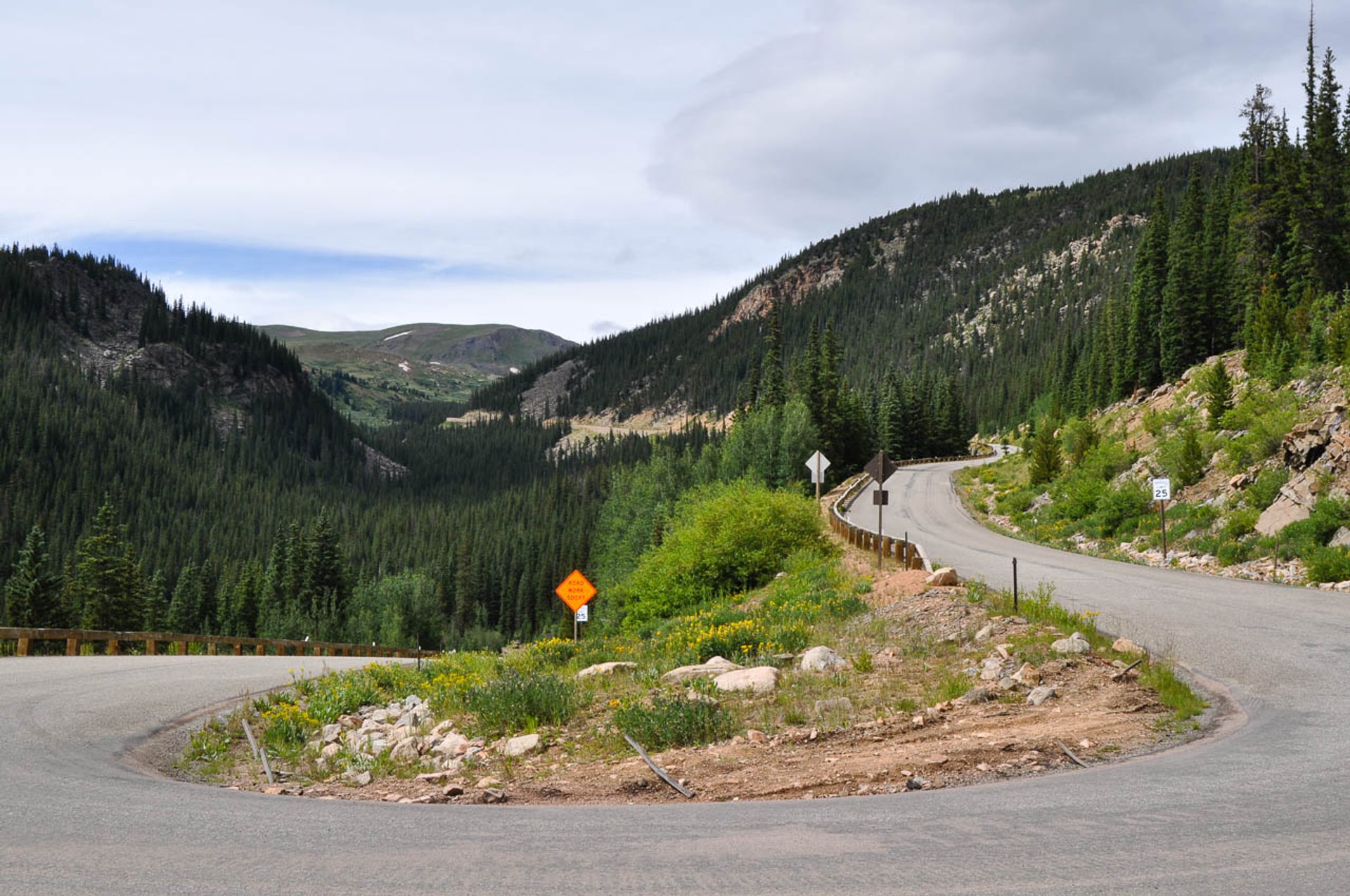 Guanella Pass Scenic Byway features fantastic views of towering Mount Bierstadt and Mount Evans, both over 14,000 ft (4267 m) high, the alpine tundra wildlife, wildflowers, spruce, lodgepole pine and aspen forests. The highest point of Guanella Pass is where the Mount Bierstadt hiking trail starts. The east side of the road borders to the Mount Evans Wilderness. Only pedestrians are allowed in the wilderness. Camping and parking along this road are only permitted on designated campsites.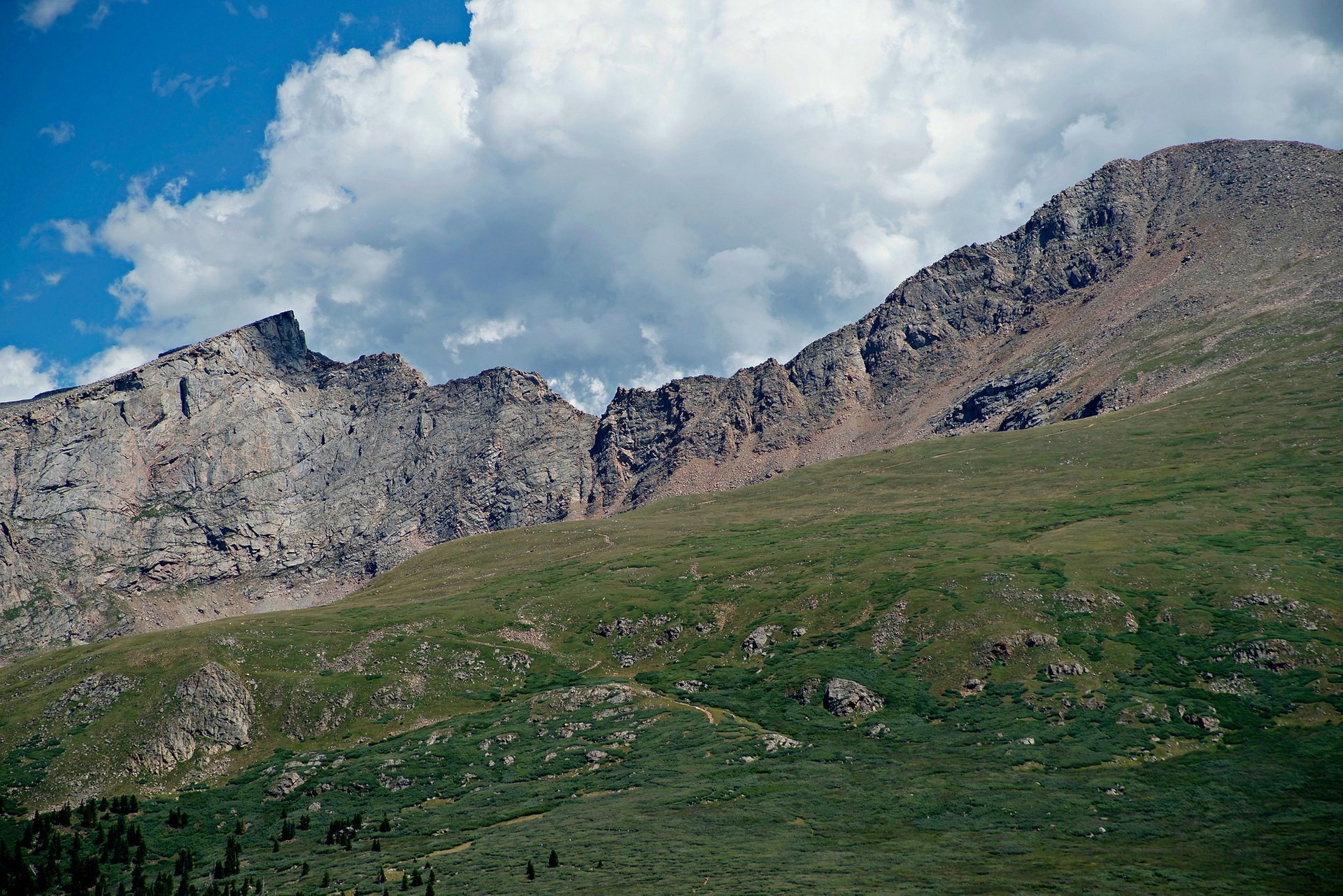 Attractions of Guanella Pass Scenic Byway also include a historical Georgetown that was founded as a miners' camp in 1868 and a scenic Georgetown Loop Railroad taking tourists for a trip through a forested gorge. The railroad operates between Memorial Day and the end of September.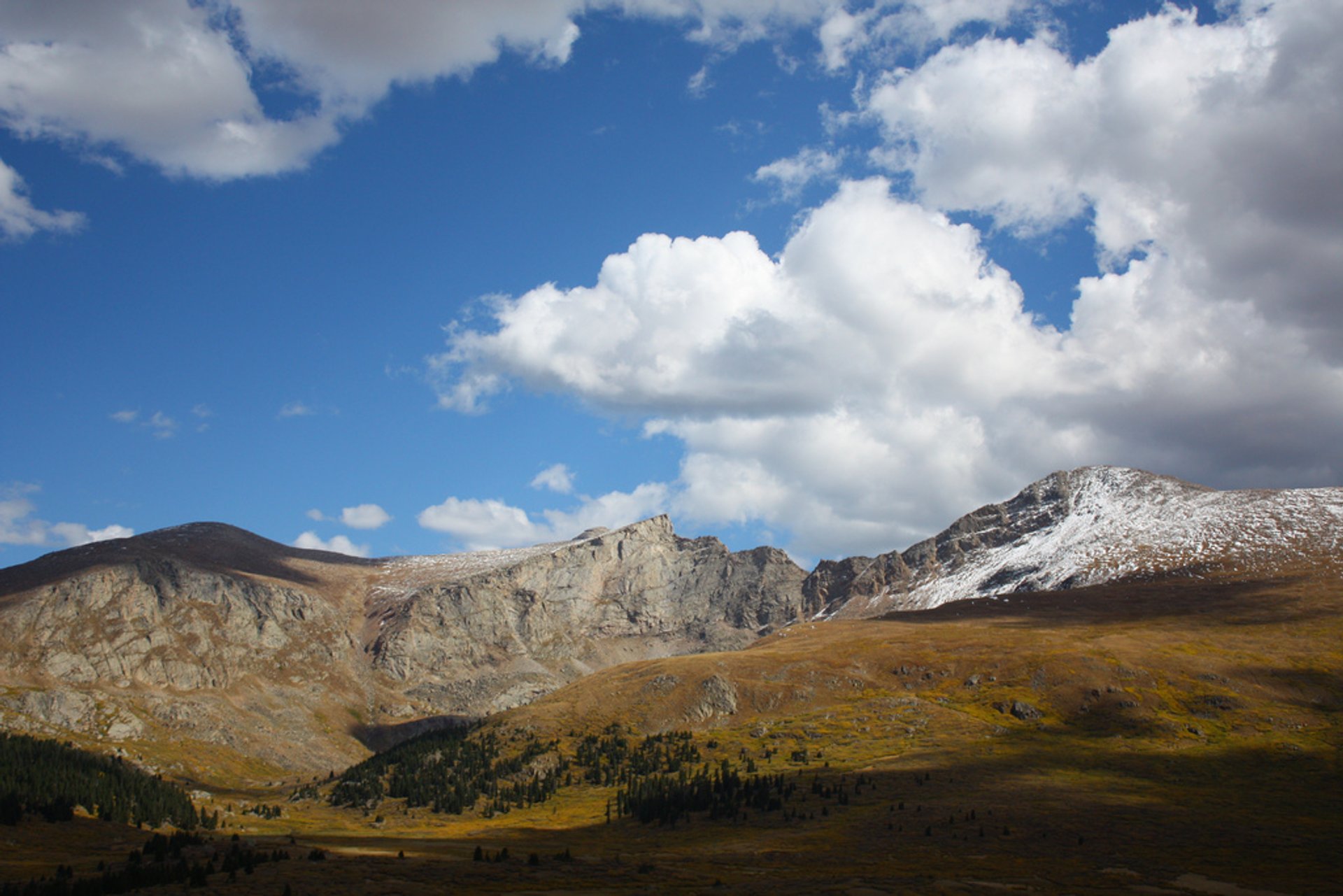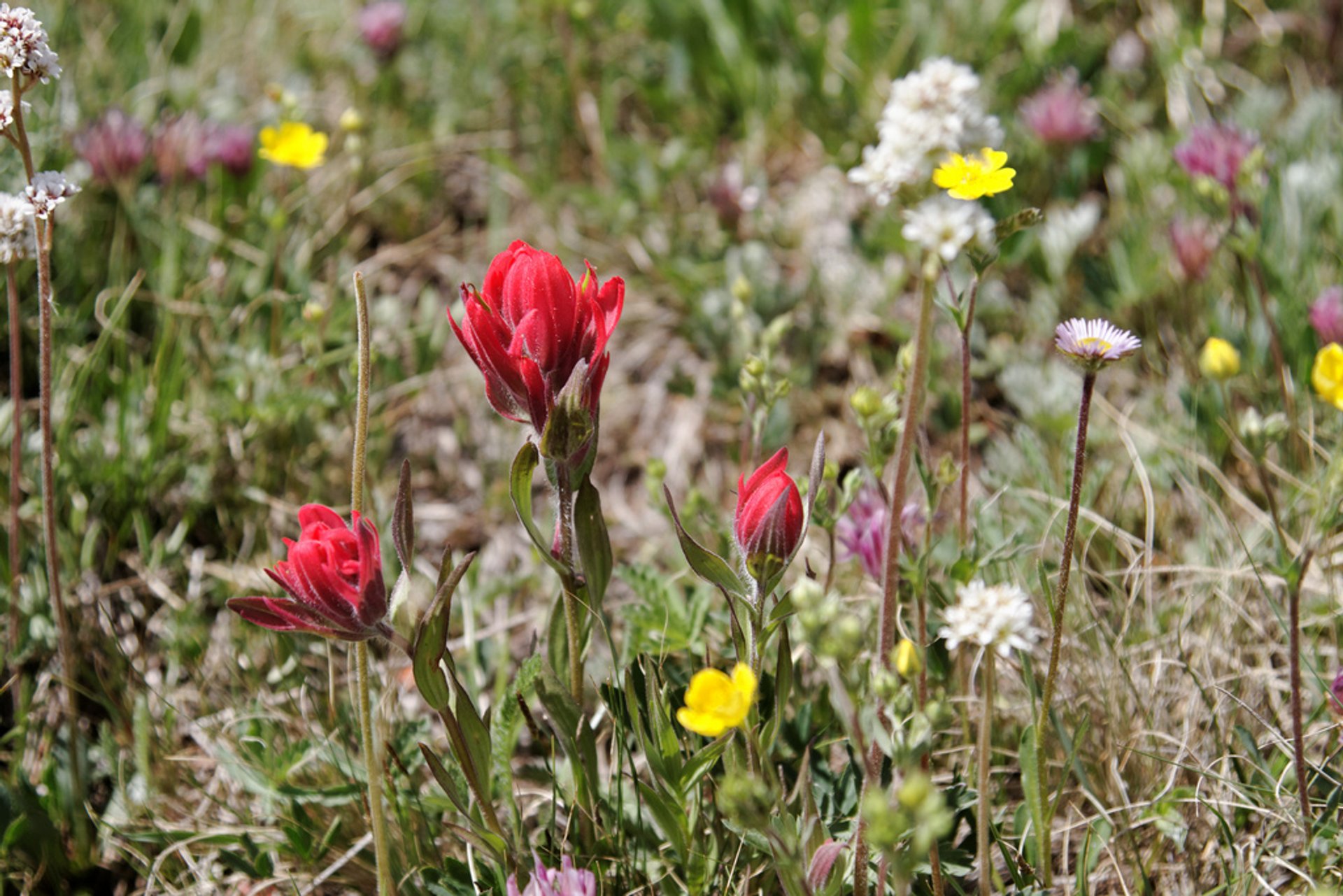 Guanella Pass Featured in