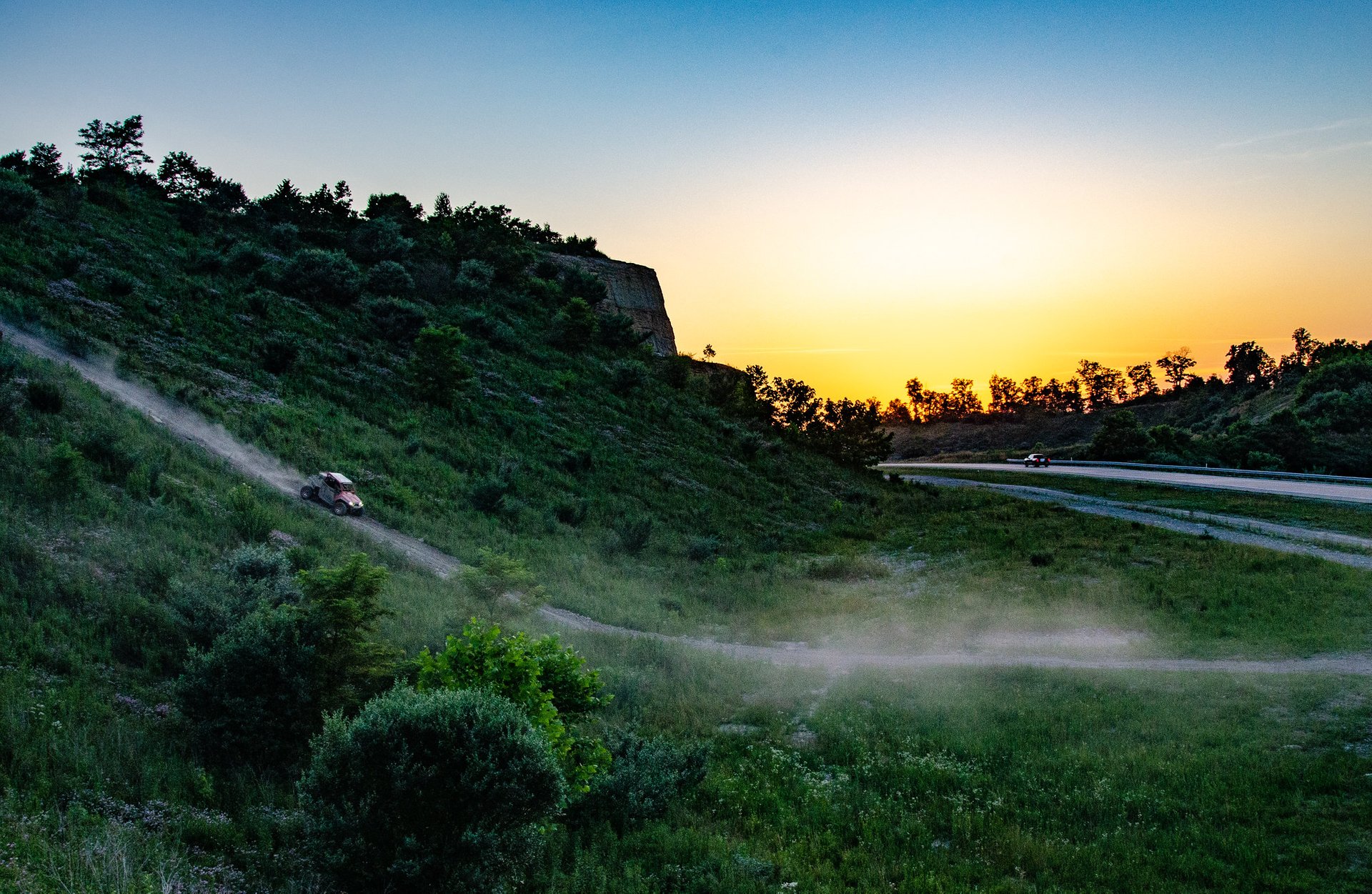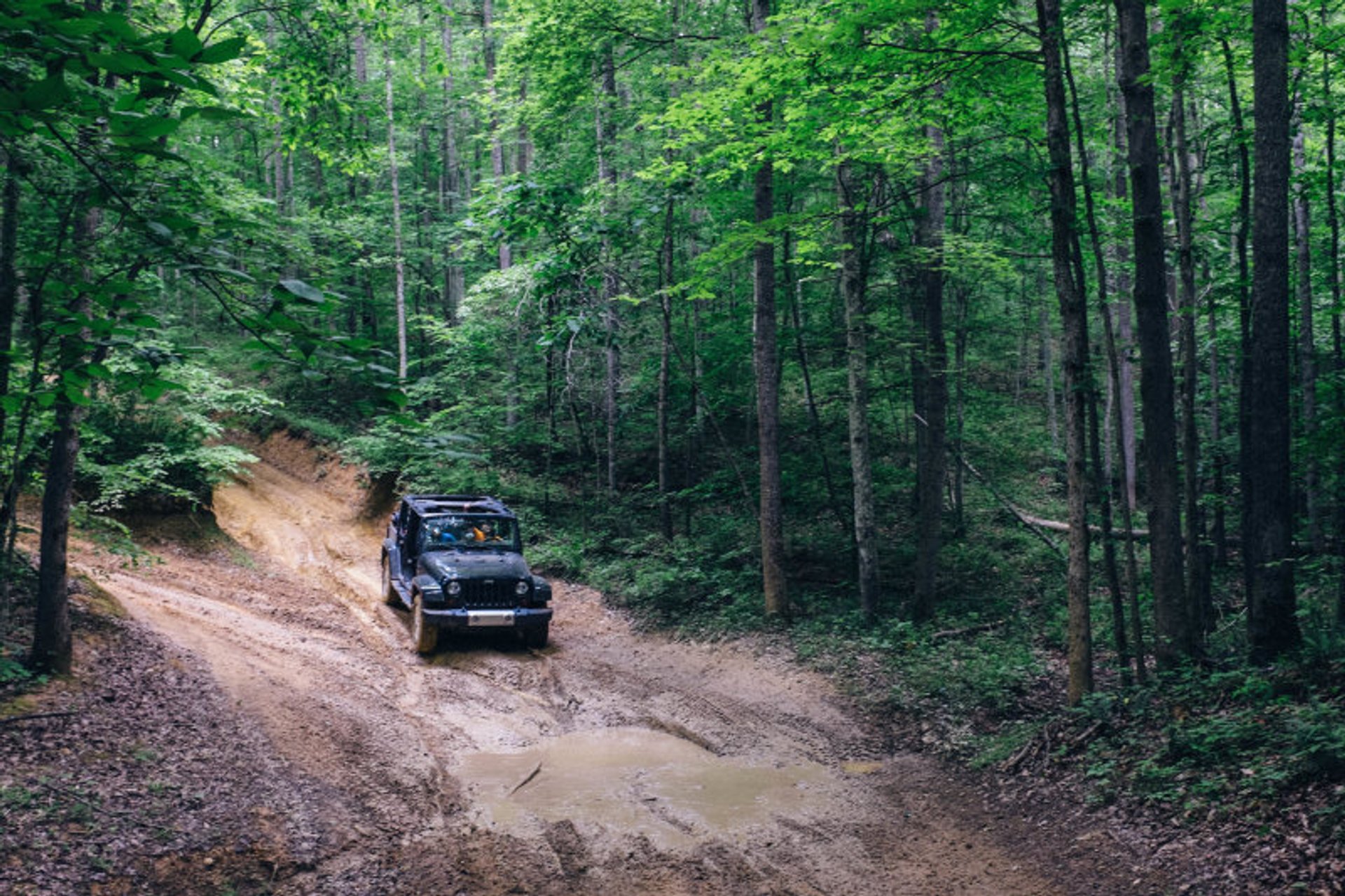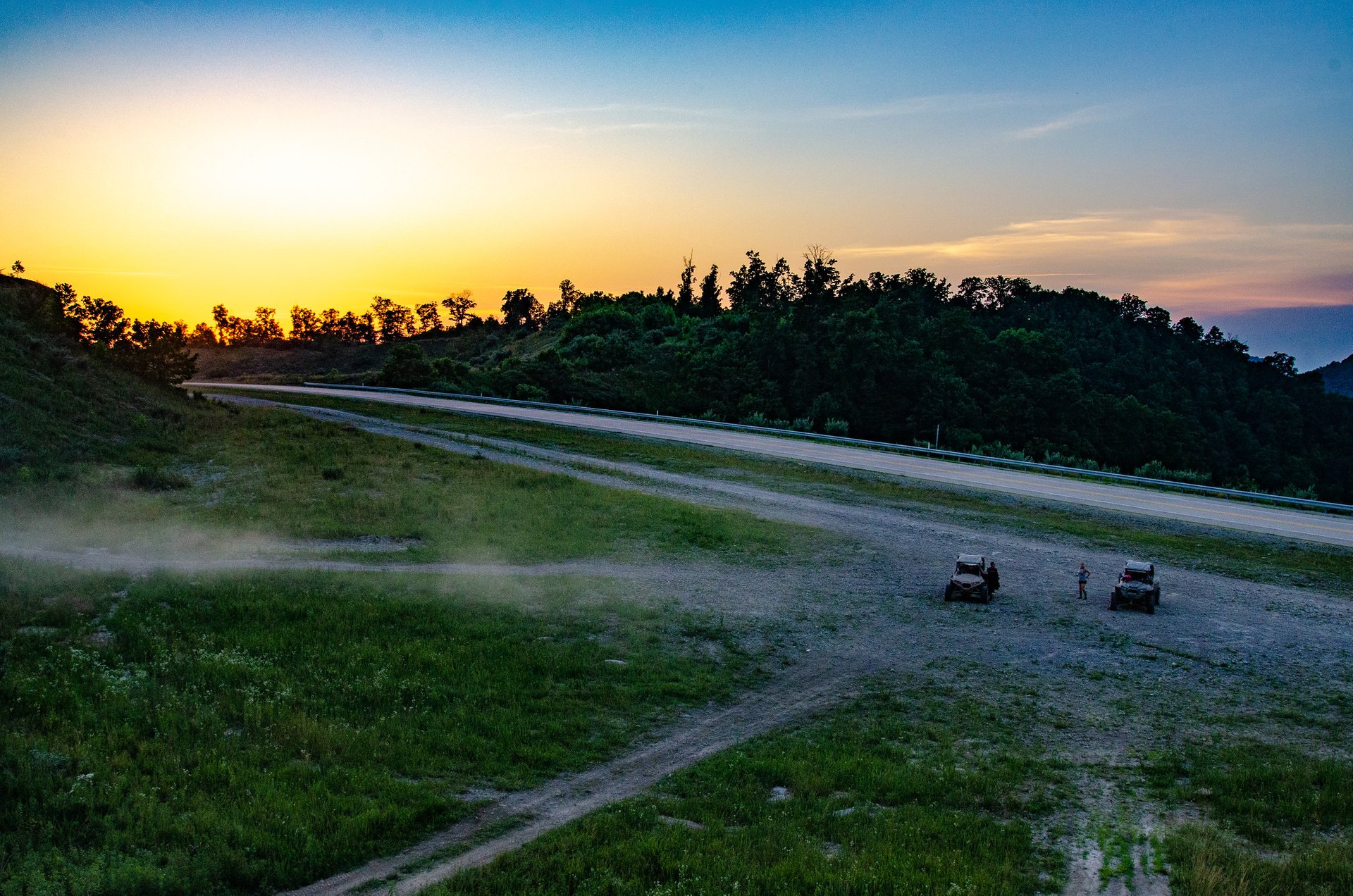 The Hatfield-McCoy Trails system consists of over 700 mi (1,100 km) of trails nestled in the highlands of southern West Virginia. The network covers eight trails open to ATVs, Jeeps, and dirt bikes 365 days a year. The trails are designed so that everyone from novices to pros could enjoy scenic itineraries, local flora and fauna, mountain towns, and local foods. Just so you know, the curious name takes after the two famous families, the Hatfields and the McCoys, who feuded in the area after the Civil War.
To get an authentic 4-wheeler vacation, you have to buy a trail permit, either online or from one of the local vendors (see "External Resources" below). Next, choose a trail you want to ride, as all of them are different and often located at a significant distance. Anyways, ambitious riders can plan to conquer all of them.
Choose your trail
Each of the eight trail systems of Hatfield-McCoy is unique in its own way. Bearwallow, for example, is beloved for the mix of easy and difficult trails. Whereas Buffalo Mountain is the most historic trail system and particularly popular with dirt bike enthusiasts. Indian Ridge is the central trail system that connects with two other ones—the picturesque Pinnacle Creek and the eastern-most Pocahontas. Such connections allow extended off-road trips. Likewise, the newest 2016 trail Devil Anse links up to Buffalo Mountain and Rockhouse. And lastly, the southern-most Warrior trail system boasts some of the most outstanding sceneries. More detailed information and maps of the trails are available in the "External Resources" section below.
The last pivotal step in planning your Hatfield-McCoy Trails adventure is to find your lodging. On the map, you'll see all eight trailheads along with a variety of hotels nearby.
Find hotels and airbnbs near Hatfield-McCoy Trails (Map)