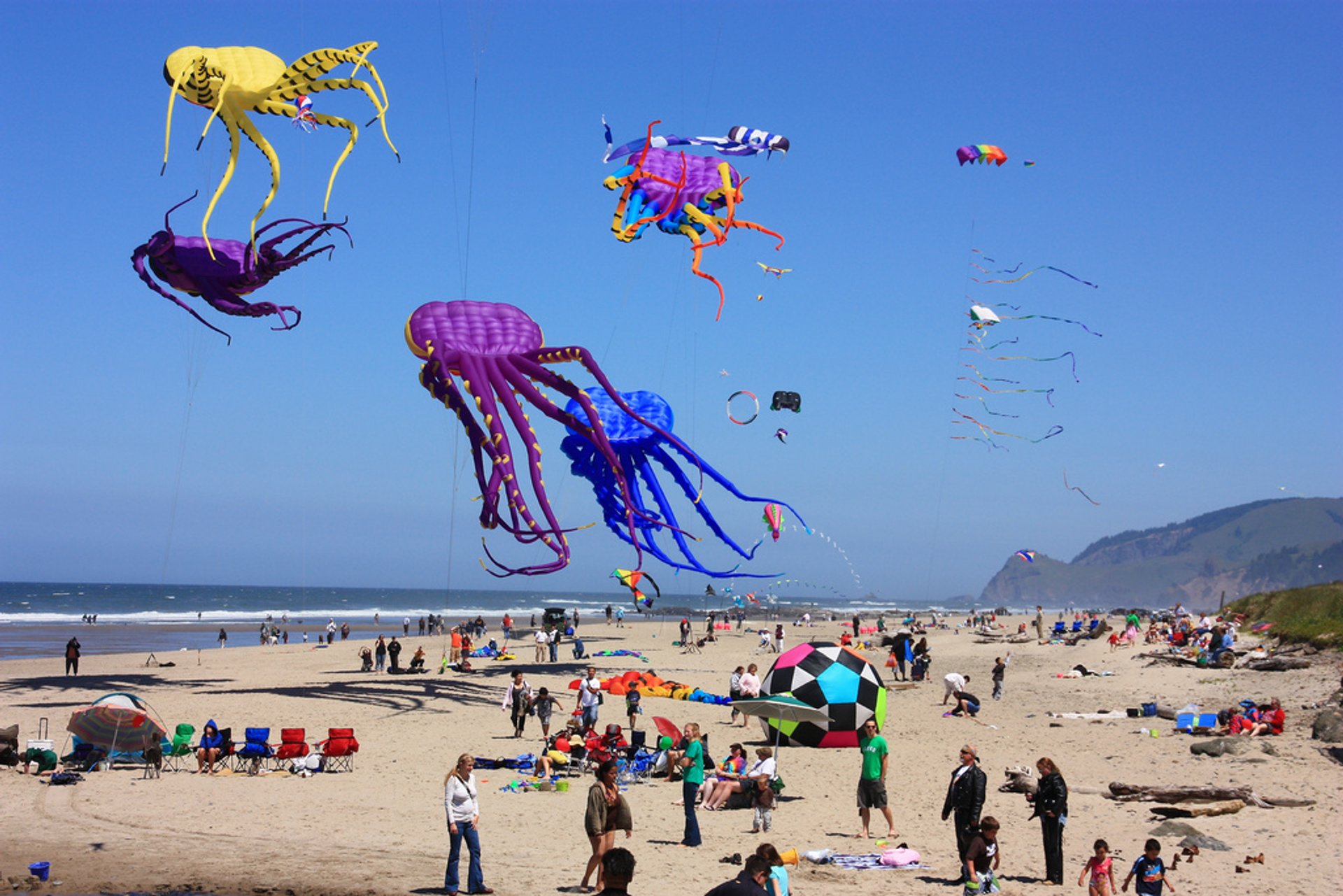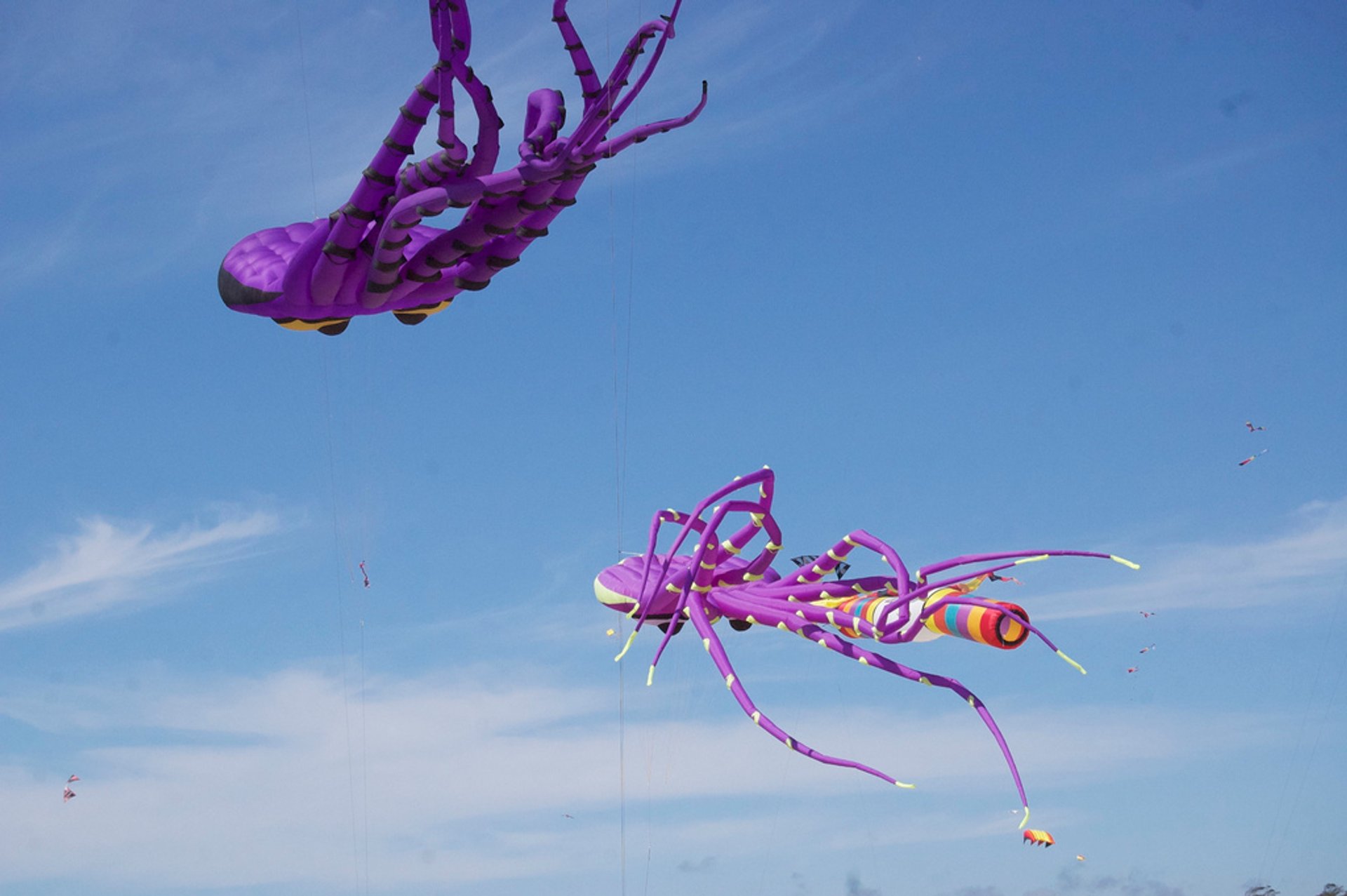 Lincoln City Kite Festival takes place twice a year, in summer (June) and fall (October), at the D-River Wayside State Park in Lincoln City, Oregon. A two-day family-friendly festival on the beach features kites flying demonstrations by pros, free kite making workshops for kids, and huge colourful show kites that kids will definitely love.
The annual Kite Festival is a true Lincoln City vacation tradition for many families in Oregon. The program of the festival includes performances by featured fliers, a Kite Flier Memorial, and Running of the Bols. This is a fun race in the sand while strapped to a parachute kite. The festival ends with a large Kids and Kites Parade on the Beach at 2 p.m., where everyone has a chance to demonstrate his or her kite.
Lincoln City is located on the central coast of Oregon. A picturesque area where D River connects Devil's Lake to a sandy Pacific beach is one of the most beautiful in the state. There are plenty of things to do here besides flying kites. The Devil's Lake State Recreation Area has many hiking trails and a campground.
Find hotels and airbnbs near Lincoln City Kite Festival (Map)