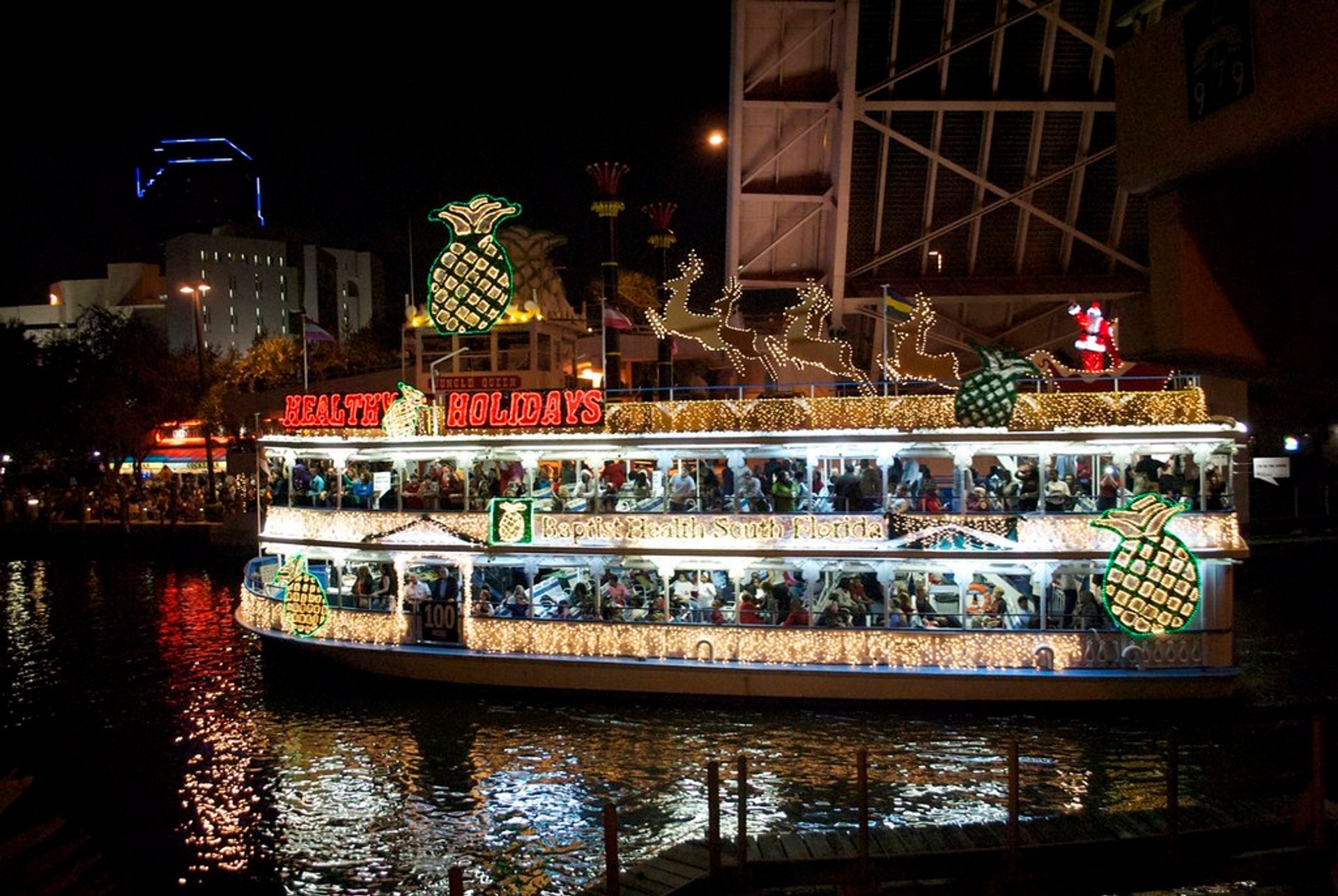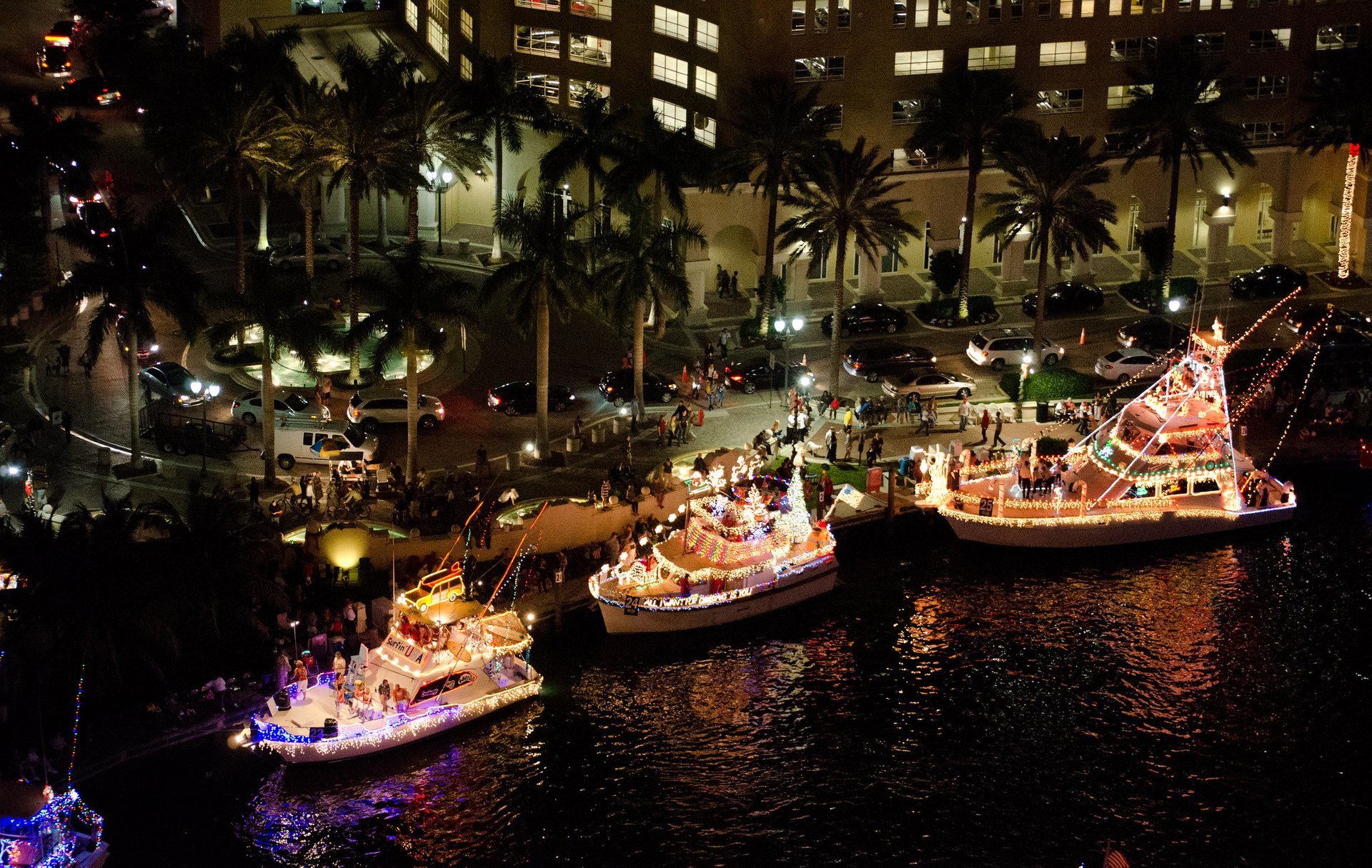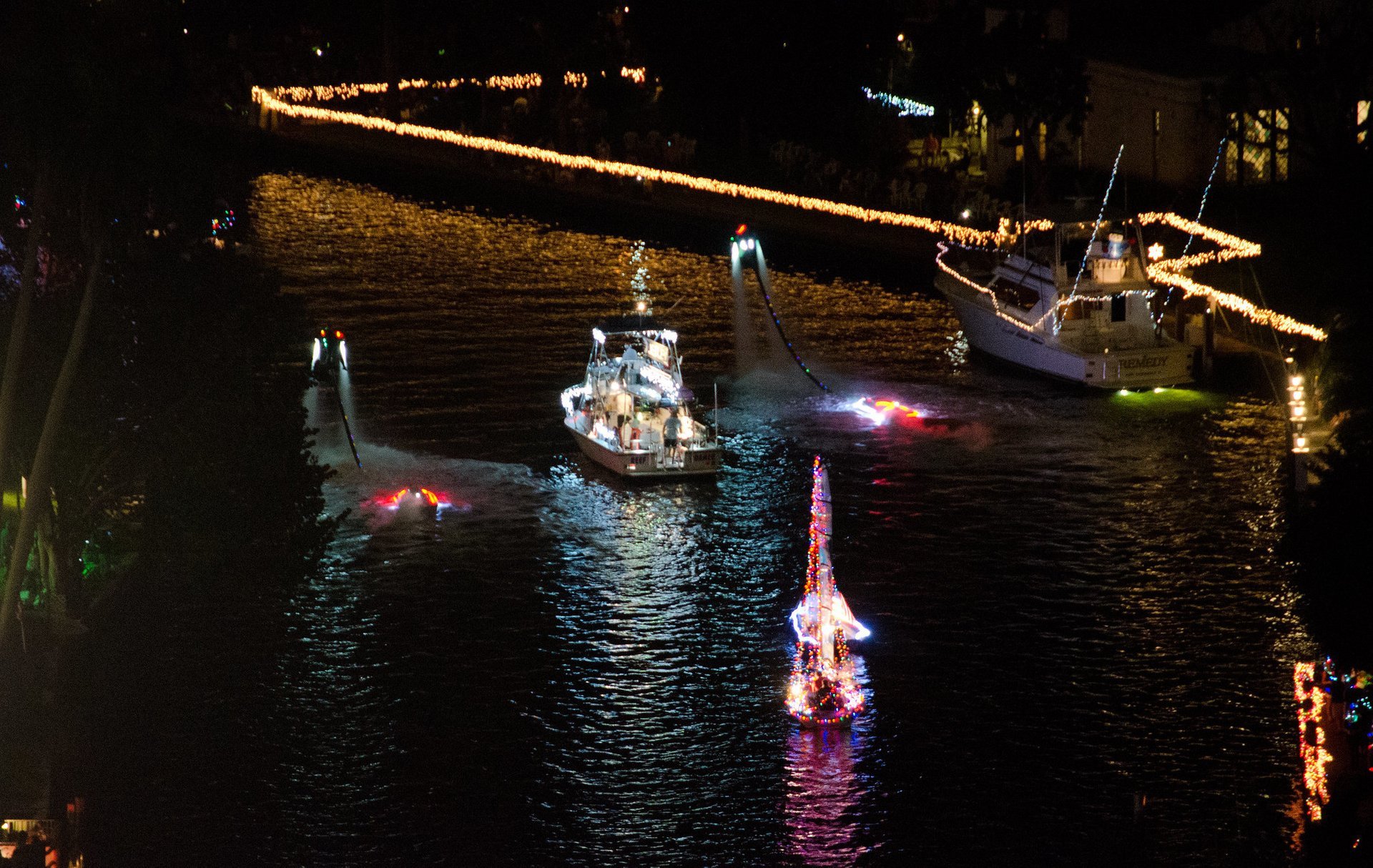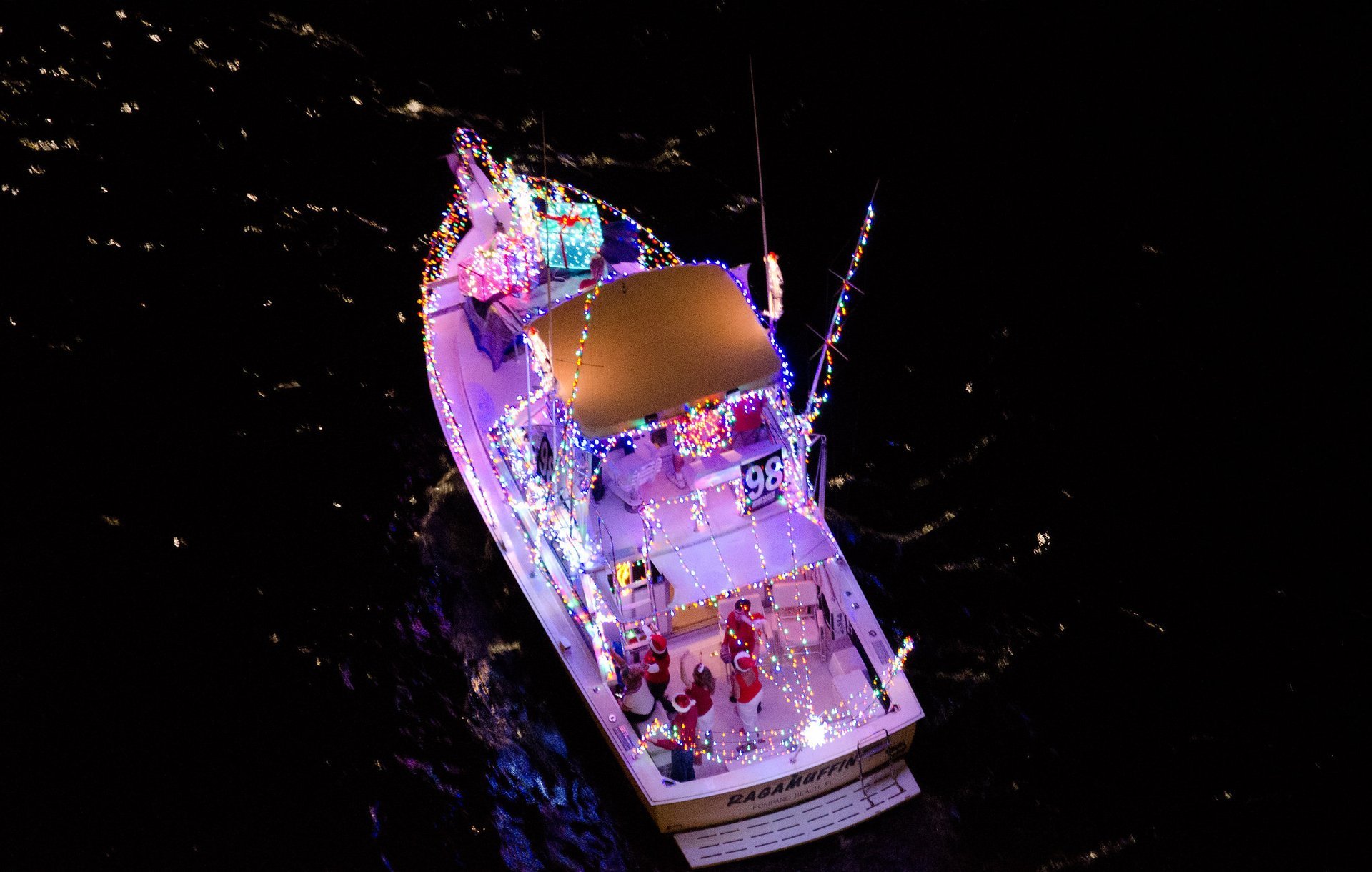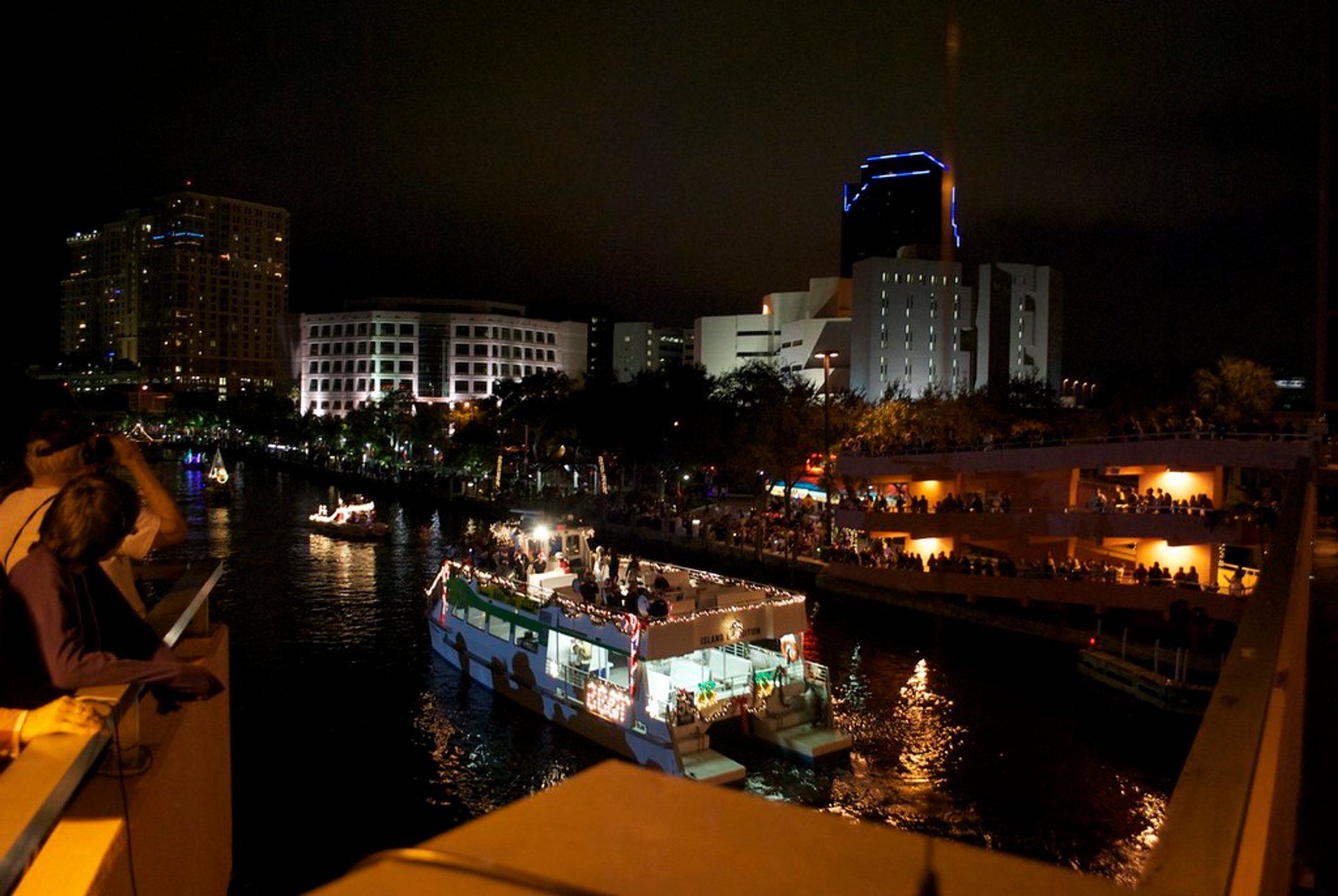 Winterfest Boat Parade in 2010
See accommodations nearby
The Seminole Hard Rock Winterfest Boat Parade
Featured in
The Seminole Hard Rock Winterfest Boat Parade in Fort Lauderdale is the most anticipated December extravaganza that kicks off South Florida's holiday season. The parade features all kinds of boats from small private ones to giant showboats and even corporate yachts, all lavishly adorned with hundreds of thousands of festive lights. In addition to the dazzling displays, the parading boats often showcase beauty queens, musical bands, and celebrities.
The route and time of the parade
The boats start their journey at 6:30 pm in downtown Fort Lauderdale, next to Stranahan House. The vessels travel east along the New River to the intercoastal waterway, north to Pompano Beach, and finish at 8:30 pm at Lake Santa Barbara.
Over a million spectators settle along the 12-mi (19-km) route to enjoy free viewing. That's why the Seminole Hard Rock Winterfest Boat Parade is among the word's most-watched boat parades. Those who can't make it to Fort Lauderdale are welcome to watch the show on TV or live over the Internet. The event is well-known as the "Greatest Show on H2O".
Best places to view the parade
Some excellent vantage points are offered by restaurants and hotels along the New River and Intercoastal. The top spot is Grandstand Area, located just north of Sunrise Boulevard. The Winterfest organizes the only public viewing area at Hugh Taylor Birch State Park—the grandstand tickets are $25 per kid and $30 per adult. If you choose this viewing location, the boats float by at around 7 pm.
Lastly, there's an option to enter a boat—the fees start at $35. Or you can become a boater by filling in the parade application. For more details, call the Winterfest office (view External Resources below).
Find hotels and airbnbs near The Seminole Hard Rock Winterfest Boat Parade (Map)
The Seminole Hard Rock Winterfest Boat Parade
Featured in