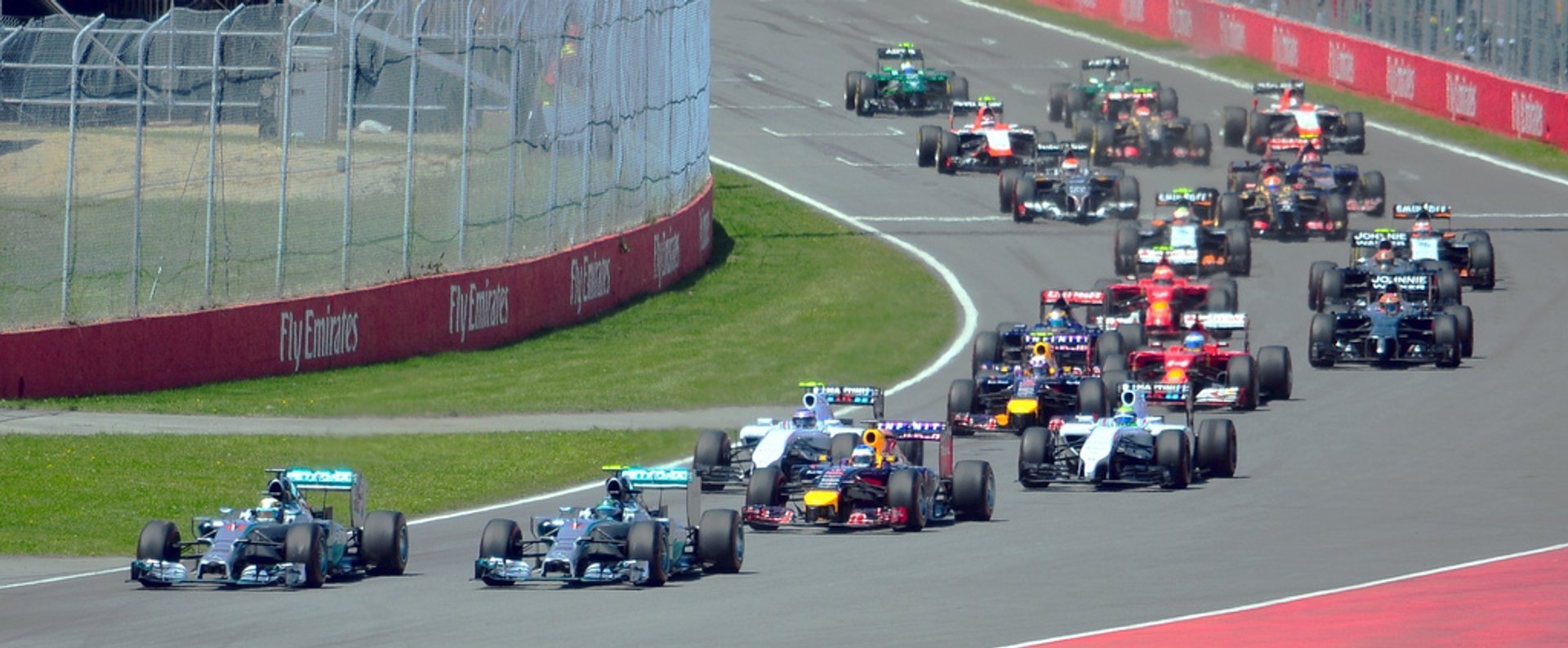 You know summer has come when the Formula 1 Grand Prix rolls into the city. The Montreal Grand Prix is the most prominent sporting event in all of Canada, which attracts over 100,000 spectators per day! It's three days of competition, charm, class, and world-class parties.
Gilles Villeneuve was a first Quebec native winner in Montreal who drove a Ferrari. He is one of the first people inducted into the Canadian Motorsport Hall of Fame and is the only Canadian winner of the Formula One Canadian Grand Prix so far. In 1982 Villeneuve was killed on a final eliminatory lap at the Belgian Grand Prix. A few weeks after the accident, the race course in Montreal was named Circuit Gilles Villeneuve as a tribute to the racer.
Montreal Grand Prix is not just about the race, but about a whole city coming to life with excitement. Tourists and locals gather to Montreal from every part of the world to get the most out of the 72 hours. And here, the viewers gain direct access to everything they want in Montreal from stores to clubs.
Find hotels and airbnbs near Canadian Grand Prix Montreal (Map)