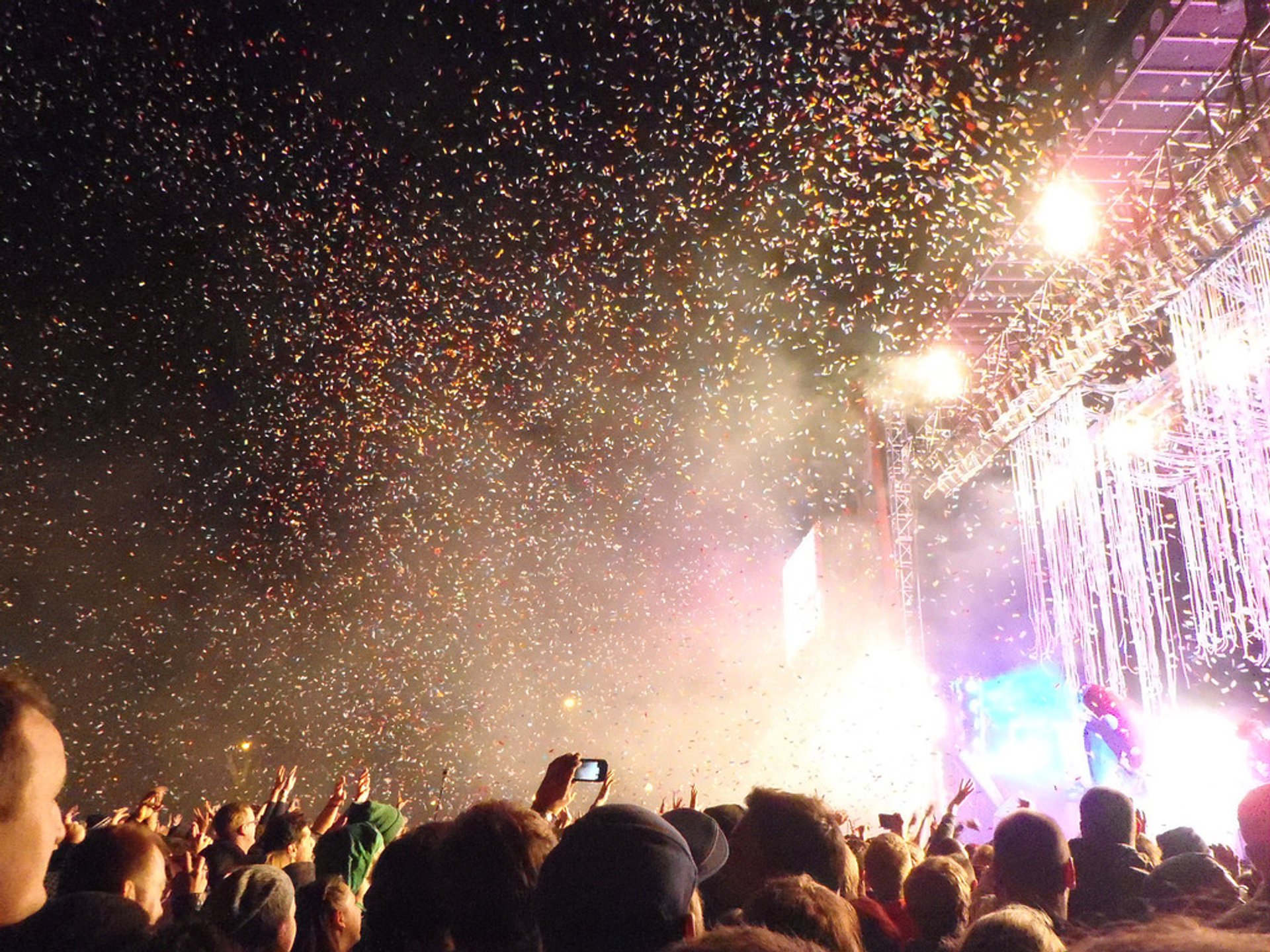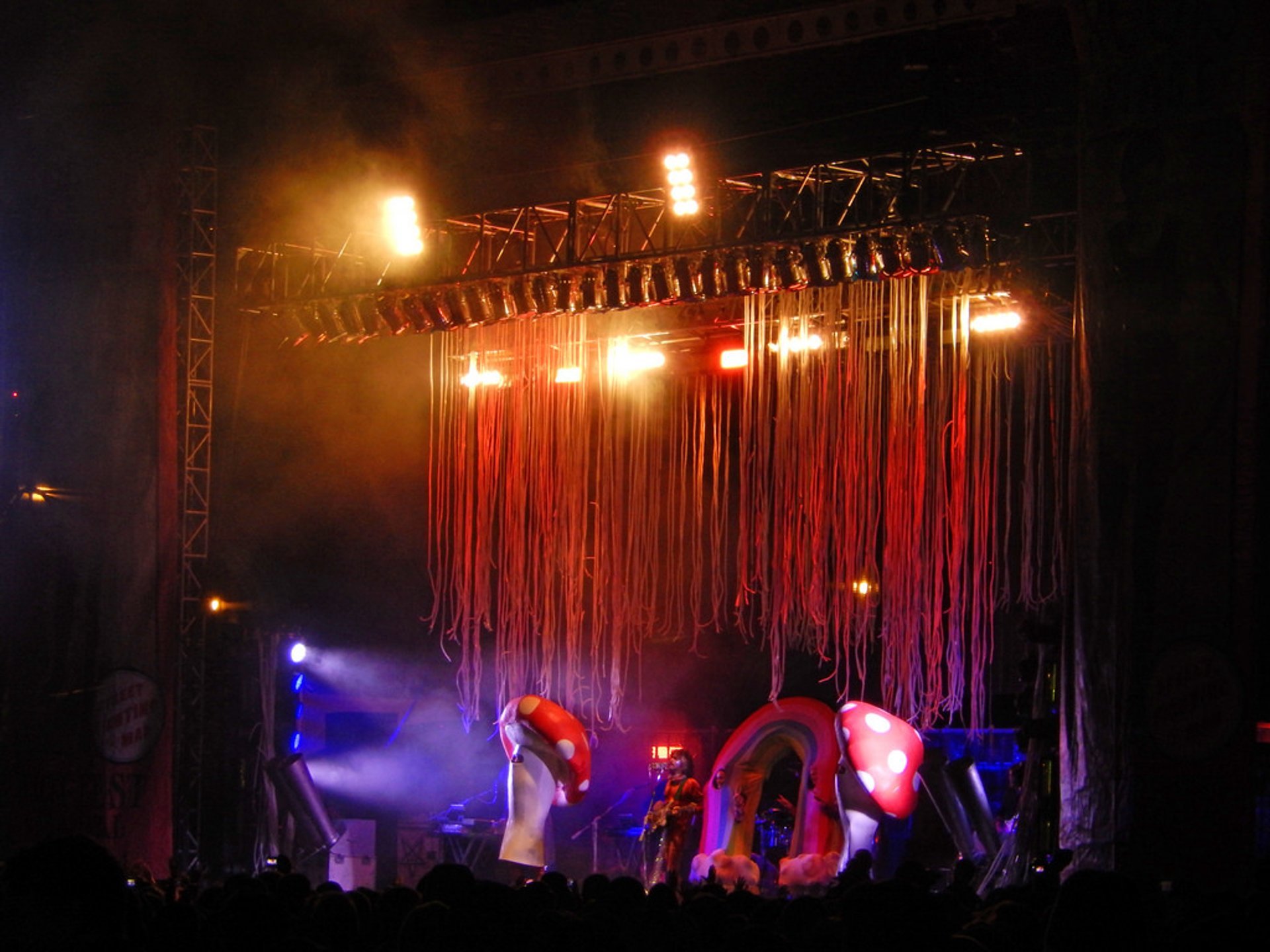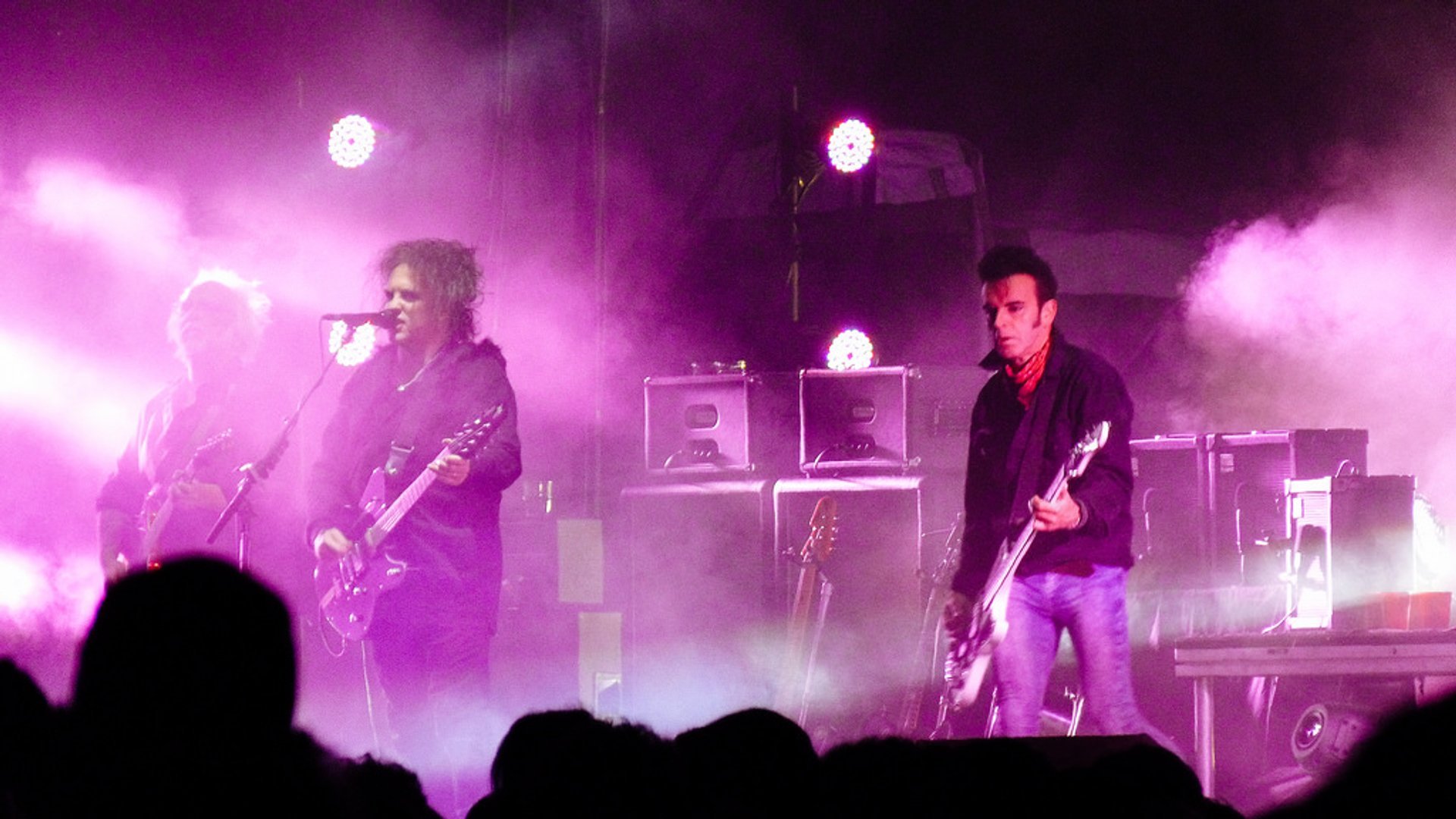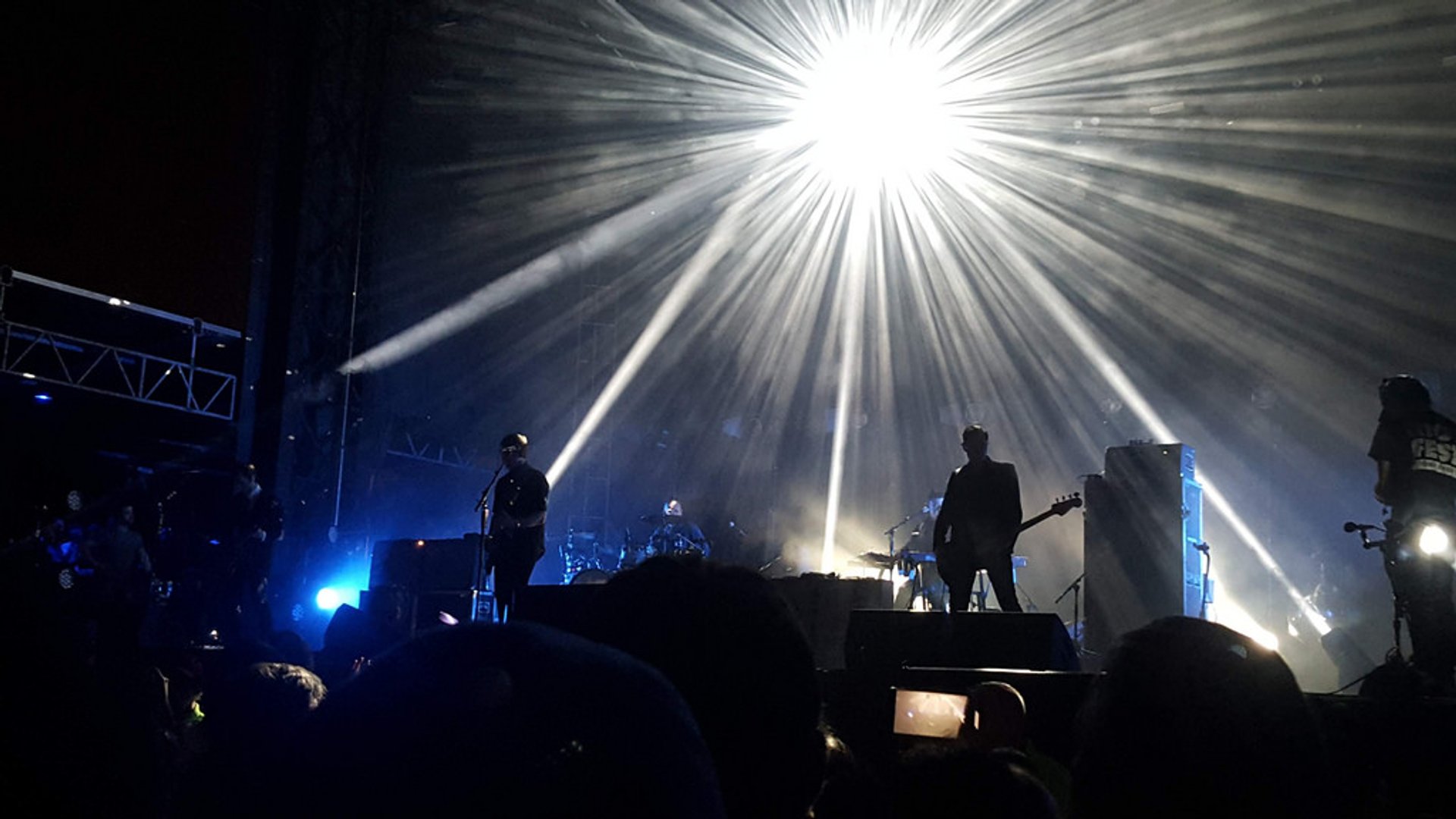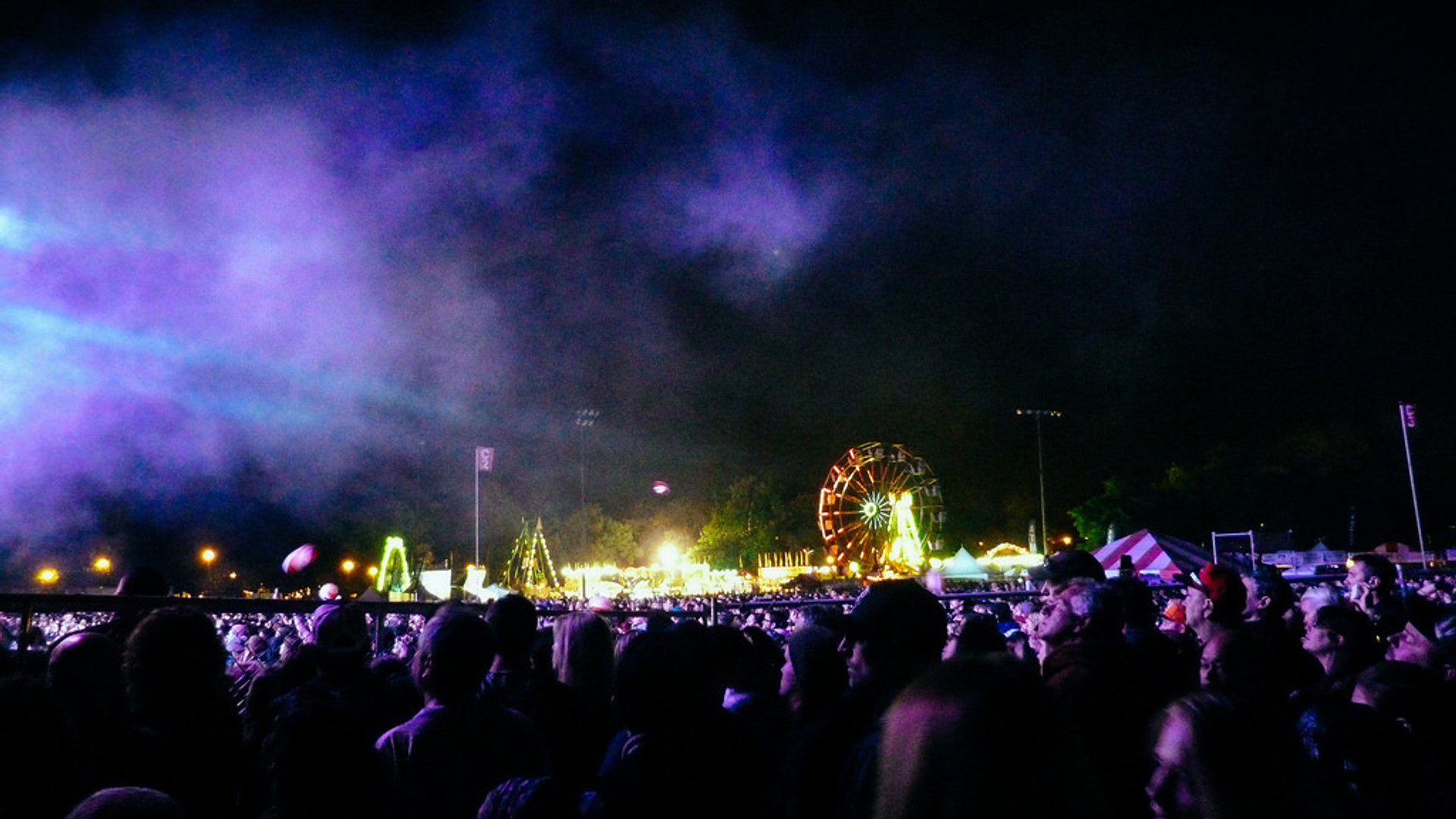 Riot Fest is a three-day music festival featuring rock, metal, punk, and alternative rock music. Its lineups occasionally include novelty hip hop, psychobilly, thrash metal, post-hardcore, and other genres. The Fest was founded in Chicago in 2005, offering not just music but also carnival rides, great food, sideshow performers, and other entertainment. It was a multi-venue festival for a long time, but over the last few years it has been held in Douglas Park. In 2012 the festival expanded to Denver and Toronto.
Riot Fest has hosted local Chicago bands such as Naked Raygun, The Lawrence Arms, Rise Against, Alkaline Trio, Fall Out Boy, Screeching Weasel, Flatfoot 56, The Tossers and Slapstick.
The festival's recent lineups featured Nine Inch Nails, New Order, A Day to Remember, Dirty Heads, Vic Mensa, Ministry, Death from Above, Action Bronson, The Cribs, Liars, Buzzcocks, Queens of the Stone Age, Gogol Bordello, Taking Back Sunday, New Found Glory, FIDLAR, Bad Brains, Peaches, Jawbreaker, Paramore, Prophets of Rage, M.I.A., TV on the Radio, The Voluptuous Horror of Karen Black, Run The Jewels, Weezer, Taking Back Sunday, Beck, Elvis Costello & the Imposters, Incubus, Young the Giant, Interpol, Blondie, Alkaline Trio, Father John Misty, Jerry Lee Lewis, Dropkick Murphys, Bleachers, Atmosphere, Flogging Molly, Cypress Hill, Bad Religion, Underoath, Matt and Kim, The Jesus Lizard, Sum 41, The Voidz, The Front Bottoms, Twin Peaks, K.Flay, Suicidal Tendencies, Bullet for My Valentine, Clutch, The Wonder Years, Digable Planets, Liz Phair, Cat Power, Gary Numan, and Killing Joke.
The hungry and the thirsty ones will enjoy the drinks and food by the local vendors. Keep the rockin' attitude in your memories with the festival's merchandise.
Find hotels and airbnbs near Riot Fest (Map)