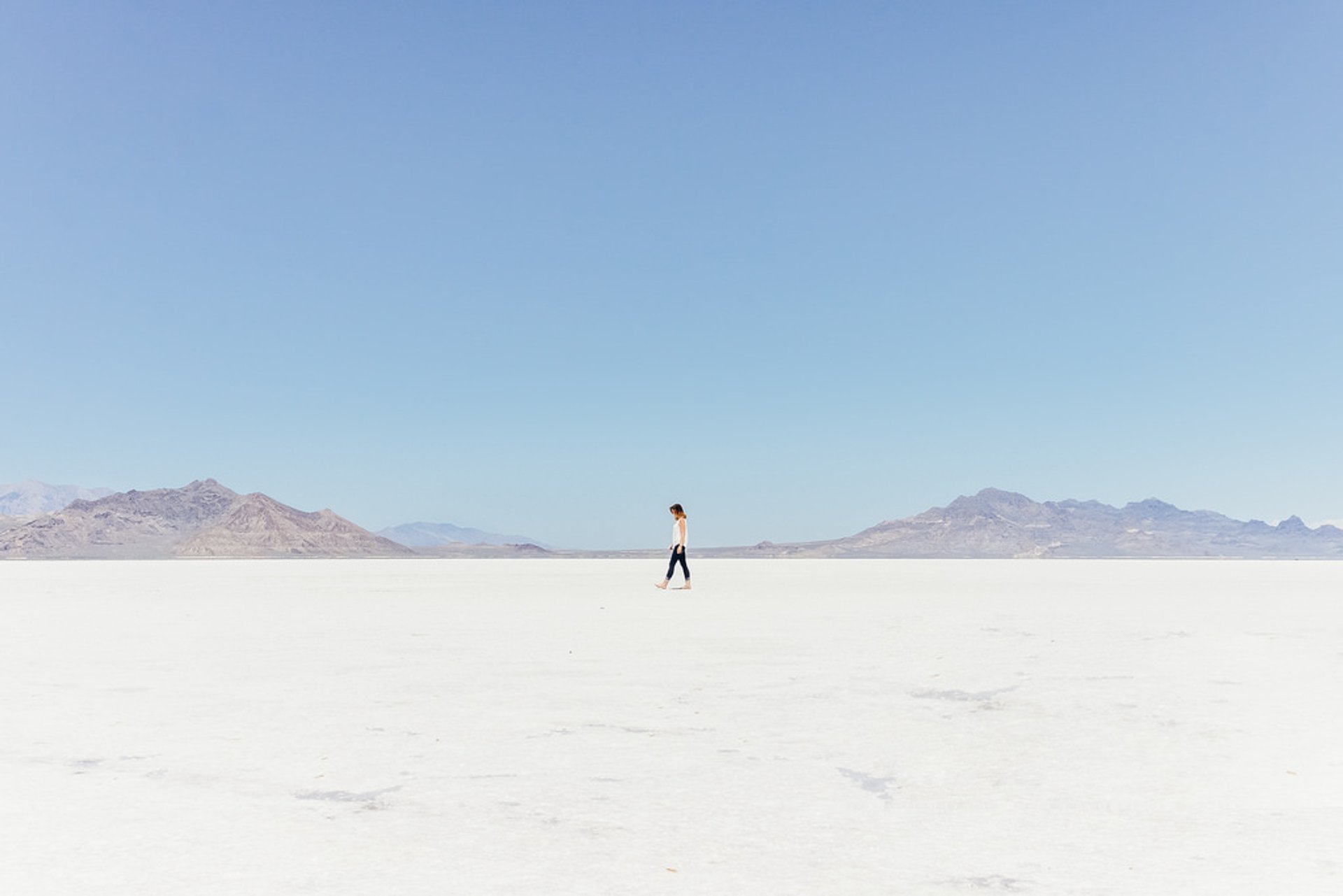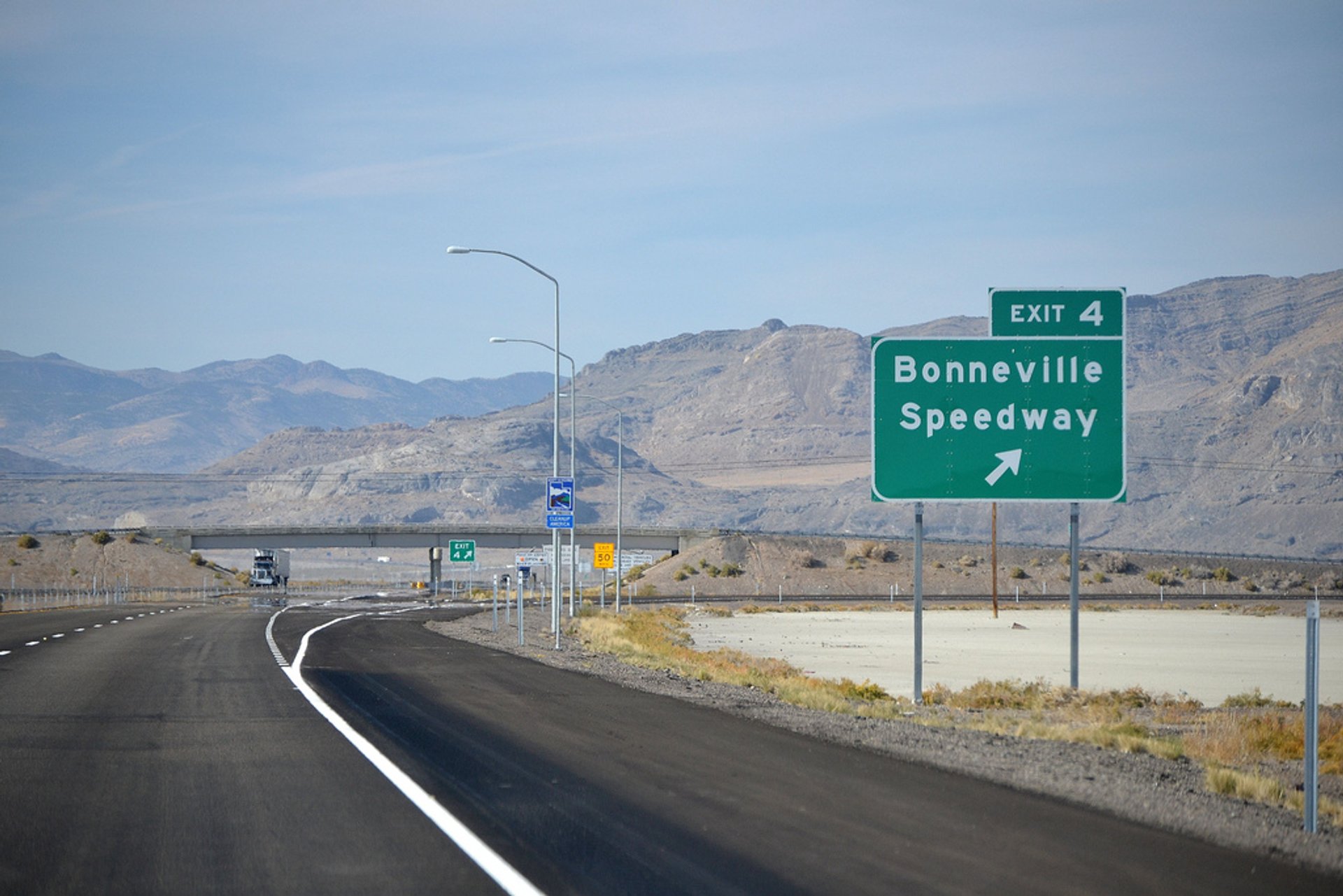 The Bonneville Salt Flats are listed among most outstanding landscapes in North America. It is one of Utah's most visited nature spots. These magnificent white carpets cover 1,214 square km and contain 147 million tons of salt. Despite huge area and volume, the salt crust is rather fragile and might be easily broken down under the pressure of a vehicle.
In winter and spring, the flat is covered with water, which makes salt crust softer and particularly vulnerable. Therefore, vehicles aren't allowed to the area. If you want to ride across the flats, you're welcome to come between late July through October. The water evaporates and the wind creates a perfectly smooth and hard surface again. In case of thunderstorms that also occur in the dry season, the area gets closed for vehicles.
No vegetation grows on this extremely salty soil and the climate here is desertlike, critical for any animals or plants. Note, that in summer the temperature rises to 40°C. However the heat has its benefits as well—when it gets really hot, heat waves and salty soil can create amazing mirages.
The best spot to view the Salt Flats is located along I-80, east of Wendover, where you can also find a rest stop, offering restrooms and water. To the east and south, the flats extend seemingly forever. But a little farther to the north and west, low mountains break this neverending flat landscape and look as if they were floating.
Find hotels and airbnbs near Dry Bonneville Salt Flats (Map)