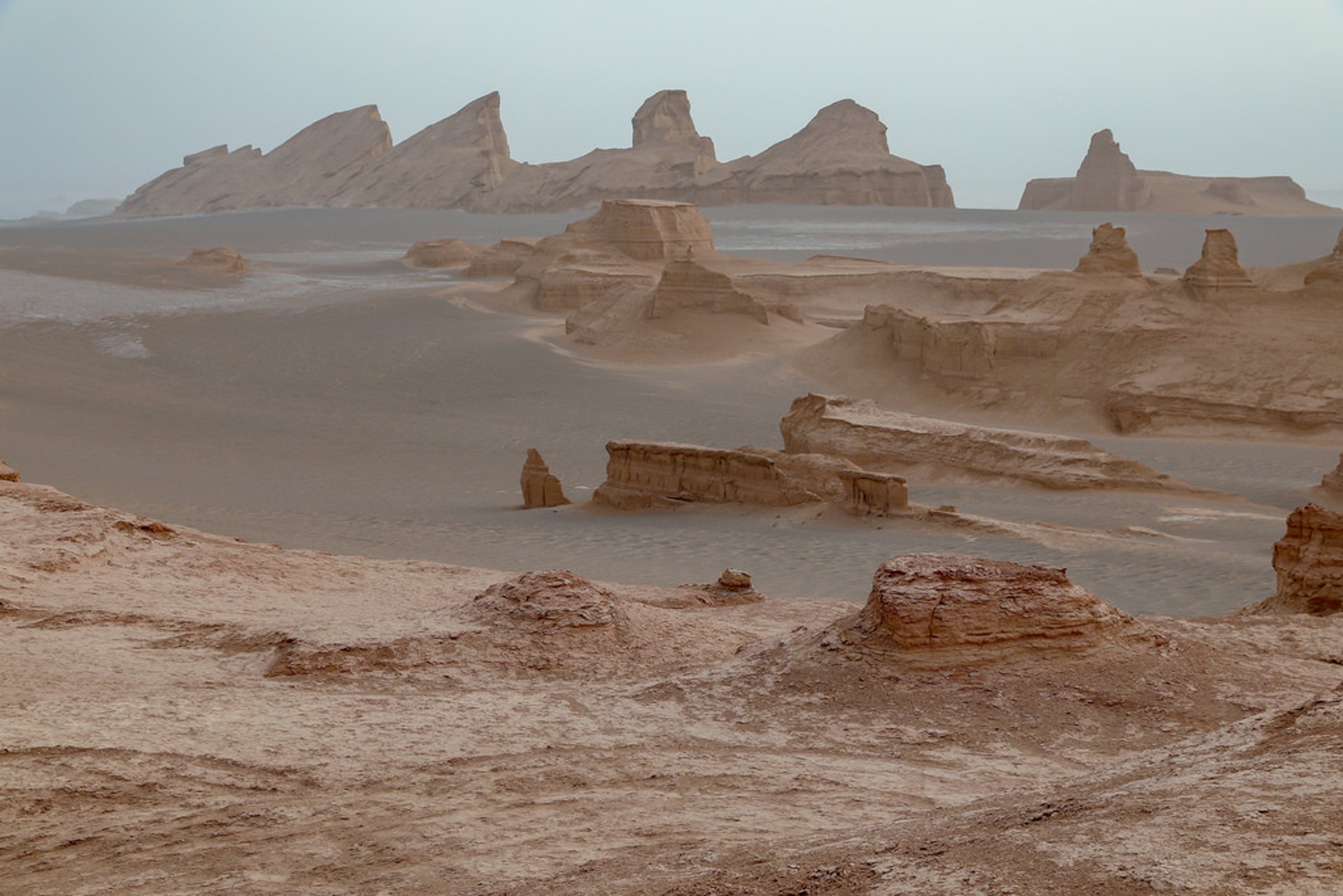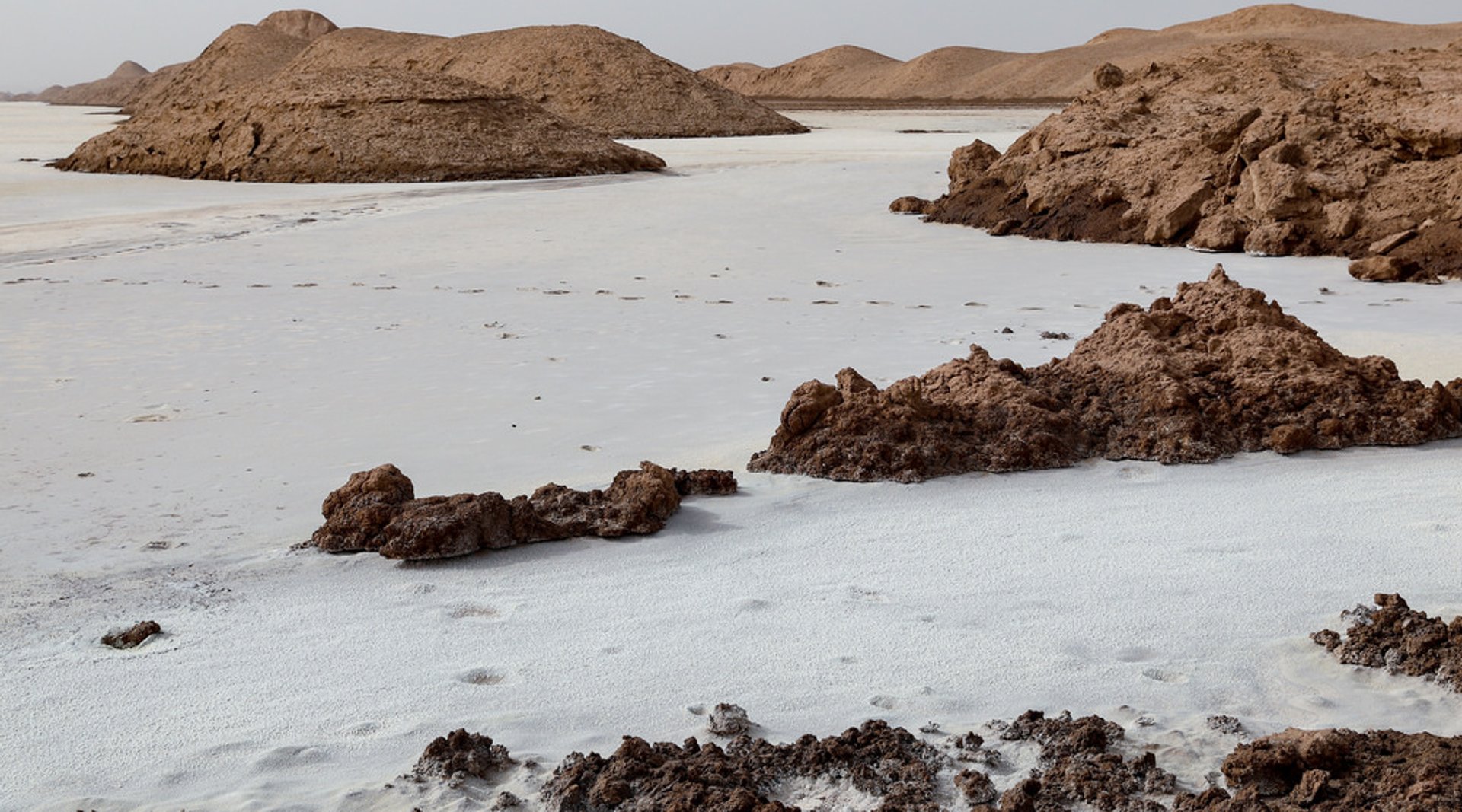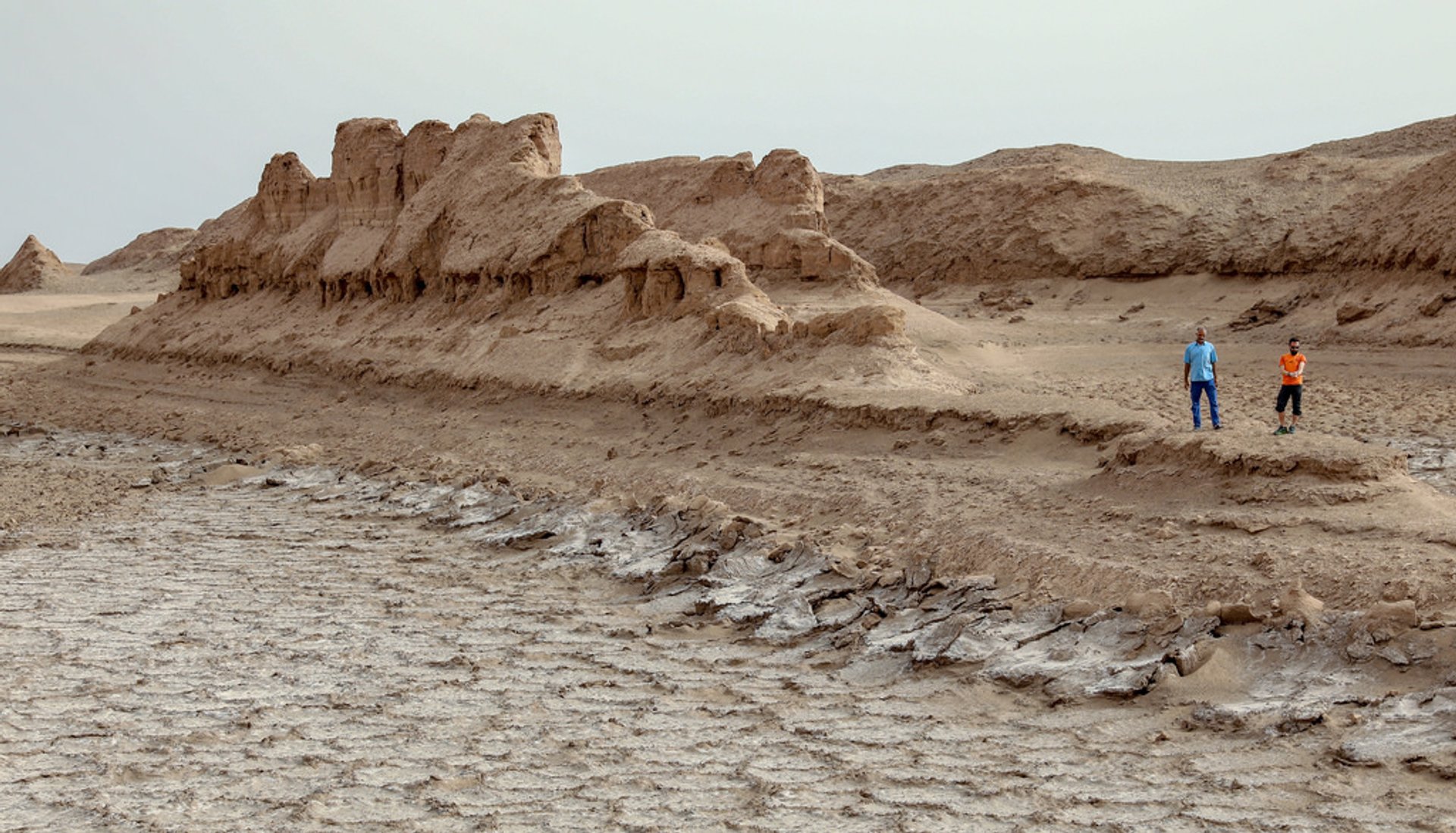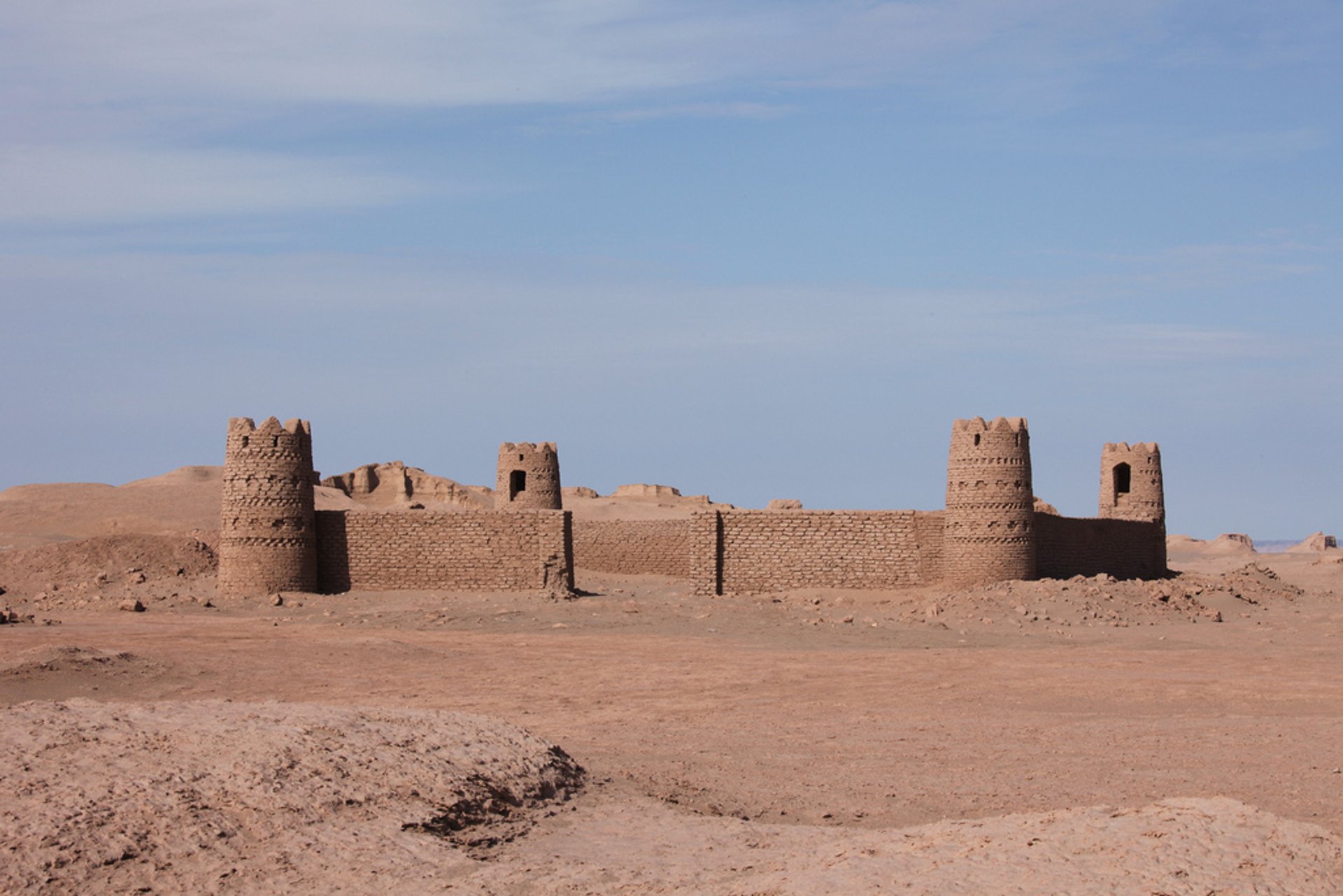 The Lut Desert or Dasht-e Lut (which translates from Persian as Emptiness Plain) is a vast salt desert located in the provinces of Kerman and Sistan and Baluchestan. Being the 27th-largest desert in the world, it is one of the hottest and driest places on the planet. The sand surface has been measured at a temperature of 70 °C (159 °F).
The area of Lut Desert is about 51,800 sq. km (20,000 sq mi). It was added to UNESCO World Heritage list in 2016. The hottest part of the desert is Gandom Beryan, a large plateau of 480 sq. km (190 sq mi) covered in black volcanic ash.
The desert scenery includes salt plains, large rock formations, and really tall sand dunes. It's best not to camp in the desert during the summer. The best season is November to April due to the most comfortable day temperatures. Besides, June to October is known to be the season of strong winds. Also, bear in mind that during winter the temperatures at night can be rather low and even drop below zero.
Find hotels and airbnbs near Lut Desert (Dasht-e Lut) (Map)