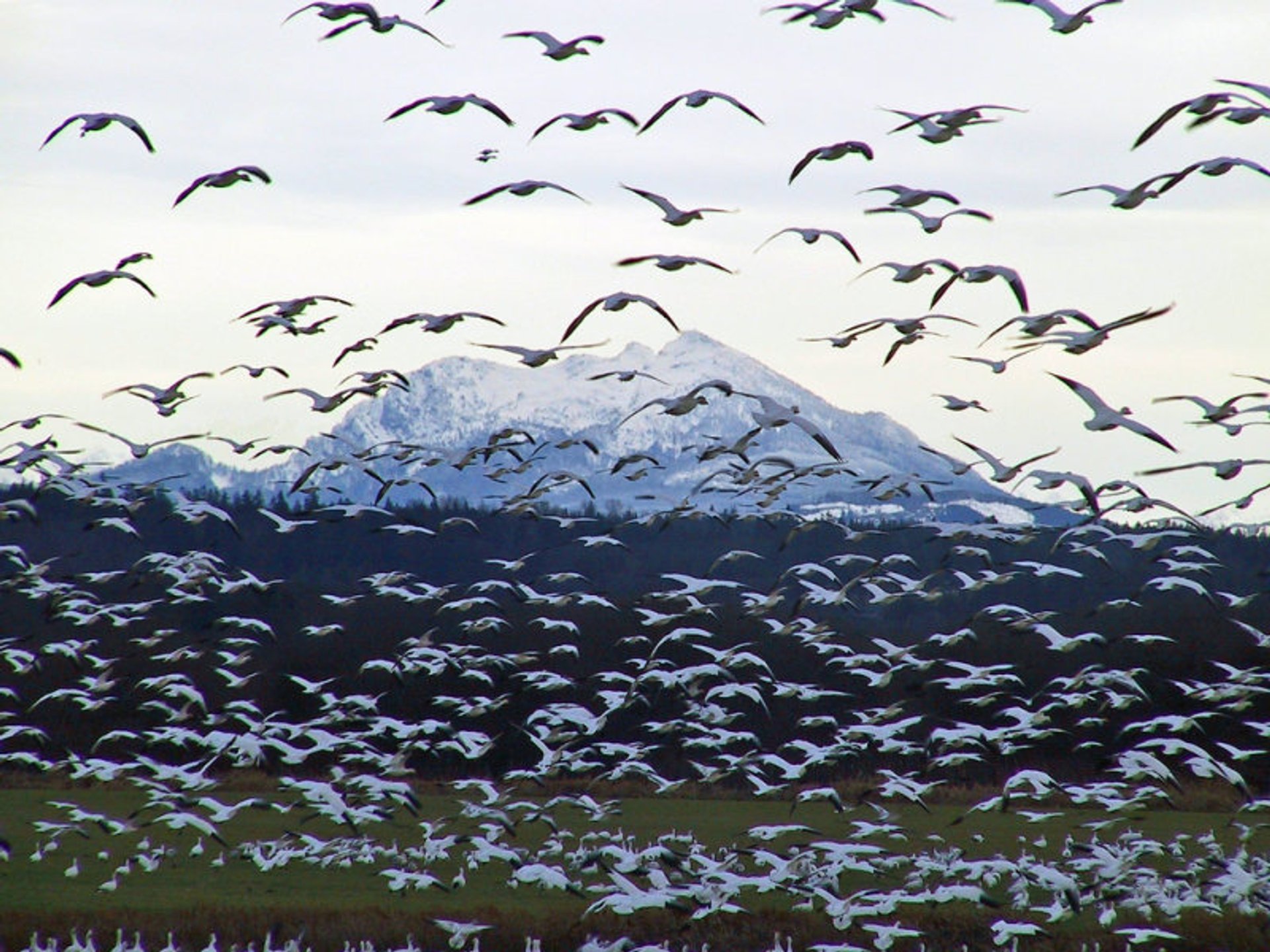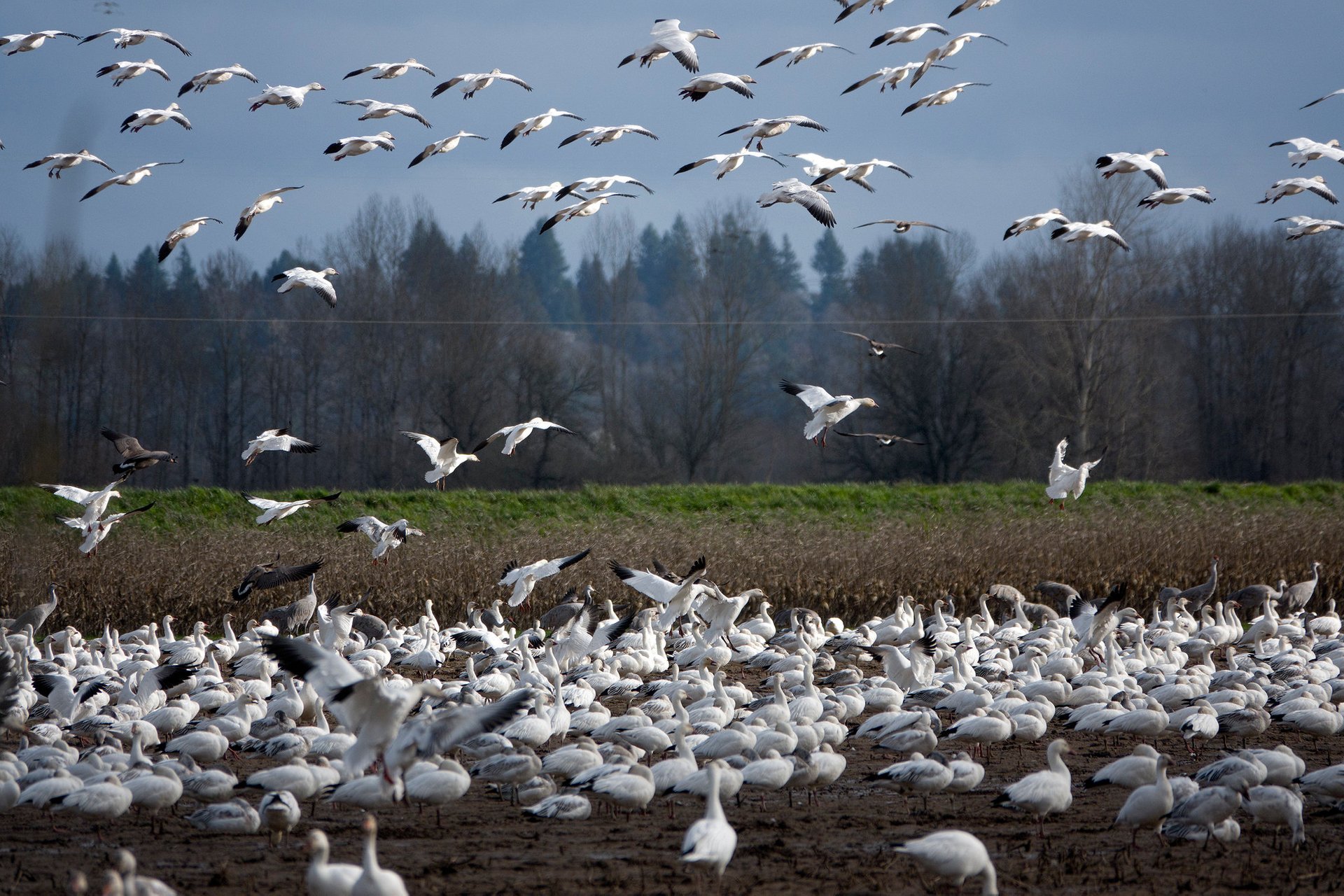 Snow geese in northwestern Washington
Skagit Delta is one of the major wintering grounds for waterfowl in North America. The most numerous bird population that winters in the valley is snow goose. In recent years, their annual count in Washington often exceeds 50,000. Birding enthusiasts and nature photographers can observe giant flocks of geese creating spectacular displays against the green grass and mountains on the backdrop.
Every fall, geese travel impressive 3,000 miles (4,828 km) from their nesting grounds on Wrangel Island in Russia to Skagit Valley, arriving in early October. About 12,000 birds spend the whole winter in Skagit valley and leave in early spring. The rest of the snow geese head further south, to California's Central Valley, to spend winter months there.
Flocks of winter snow geese is a premier bird-watching experience in Washington. During the season, Skagit Valley offers Snow Geese Eco Tours for beginner and advanced birders. You can spend a few hours looking at geese, ducks, and shorebirds that overwinter in Anacortes, Fidalgo Island, and Skagit Valley. Additionally, to celebrate the waterfowl season Skagit Wildlife Area holds the annual Winter Birds Festival every February. A similar festival also takes place on Whidbey and Camano Islands. Port Susan Snow Goose & Birding Festival is held in mid-February with lots of special events and nature walks around the islands.
Find hotels and airbnbs near Snow Goose Migration (Map)