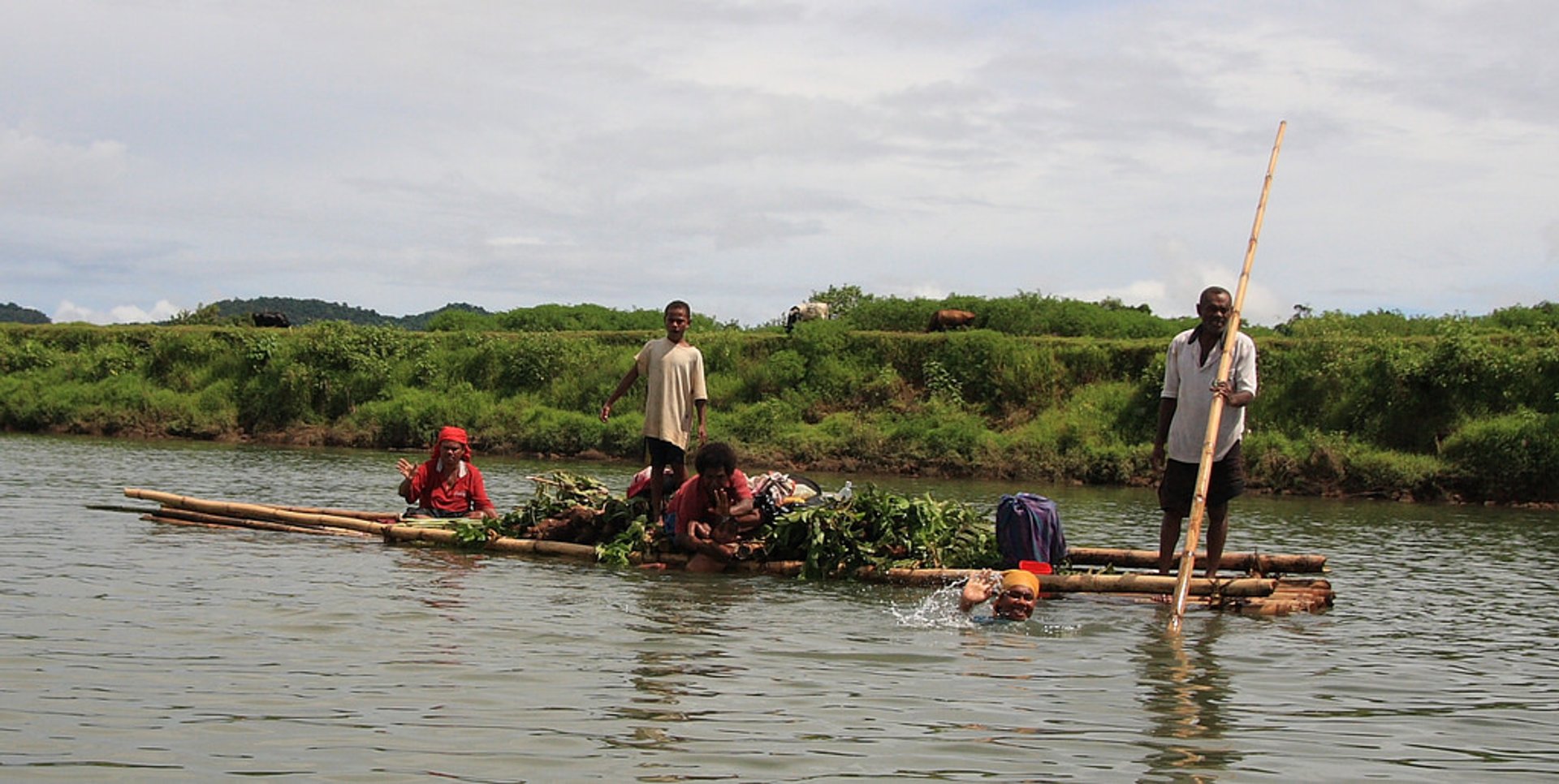 This is a traditional Fijian style raft, made of bamboo and controlled by a long pole (like a gondola for Venice). Fijians used this "watercraft" many centuries ago to move from one village to the other and to transport people and food. Make a trip on the river in the company of the local "driver" through the waterfalls and past the mangrove thicket. He, the bilibili raft driver, being very agile easily copes with the fast-flowing river and avoids the shallows.
Bilibili rafting is very popular in Fiji. Locals organize bilibili races in different parts of the islands. The favourite one is the Annual Bilibili Race in Suva. If you visit the capital of Fiji in October, you'll be the witness of the exciting race in which more than twelve teams compete.
Generally, the most favourable time to raft bilibili is when the weather is dry and sunny. The rainy season (November–April) is not recommended due to tropical storms. May through October would be a much better choice, and the peak season is July to September.
Find hotels and airbnbs near Bilibili Rafting (Map)