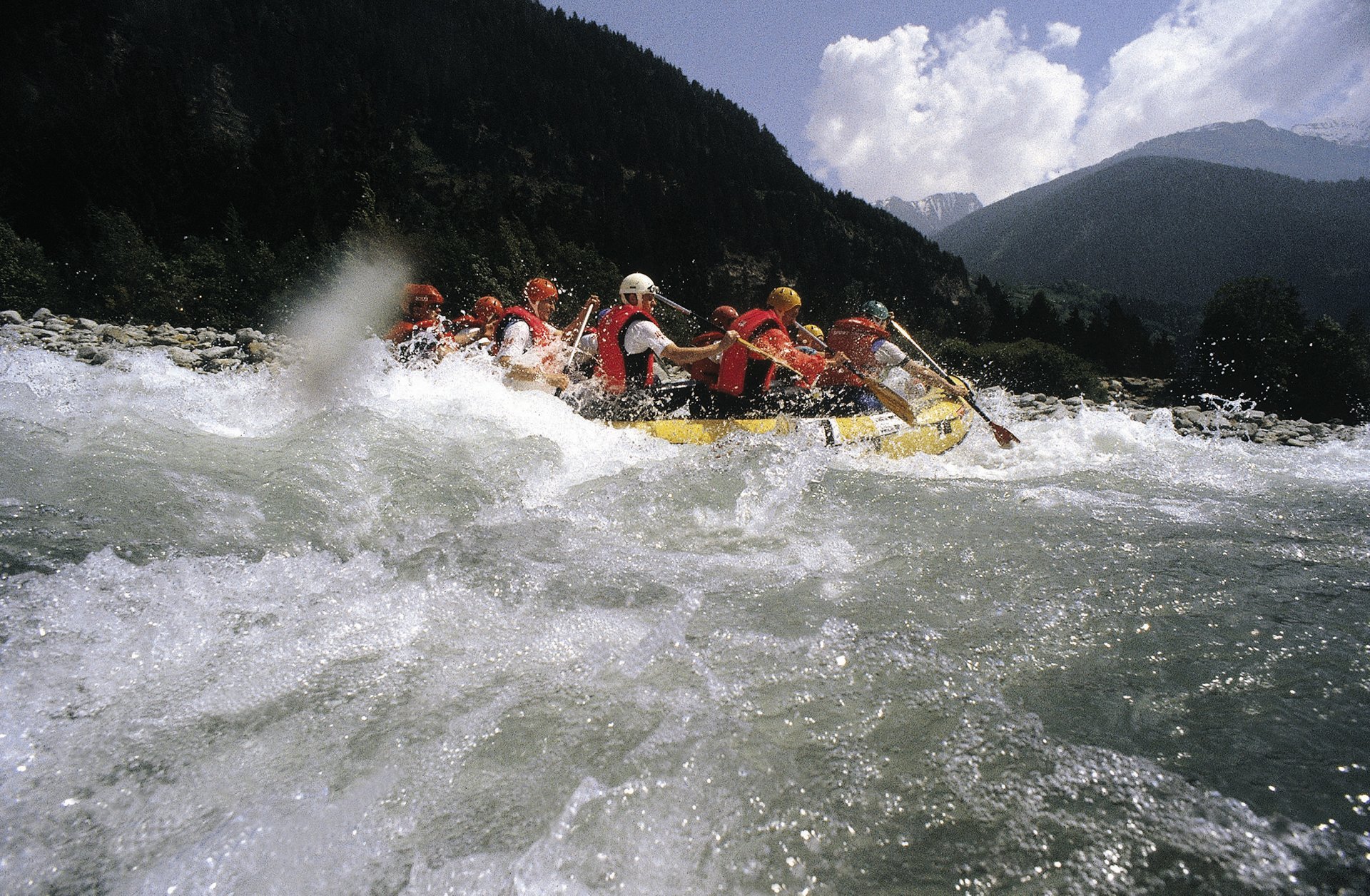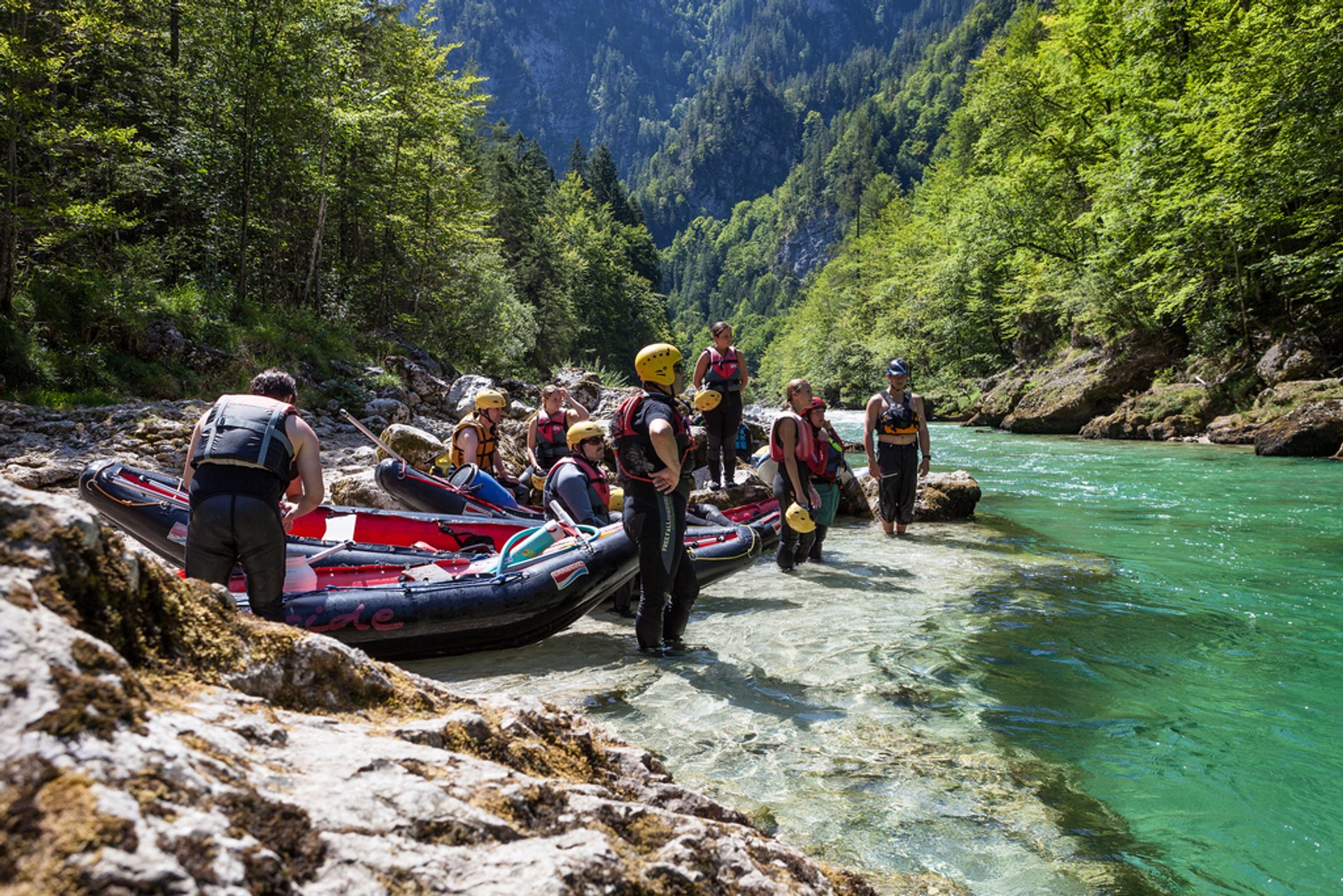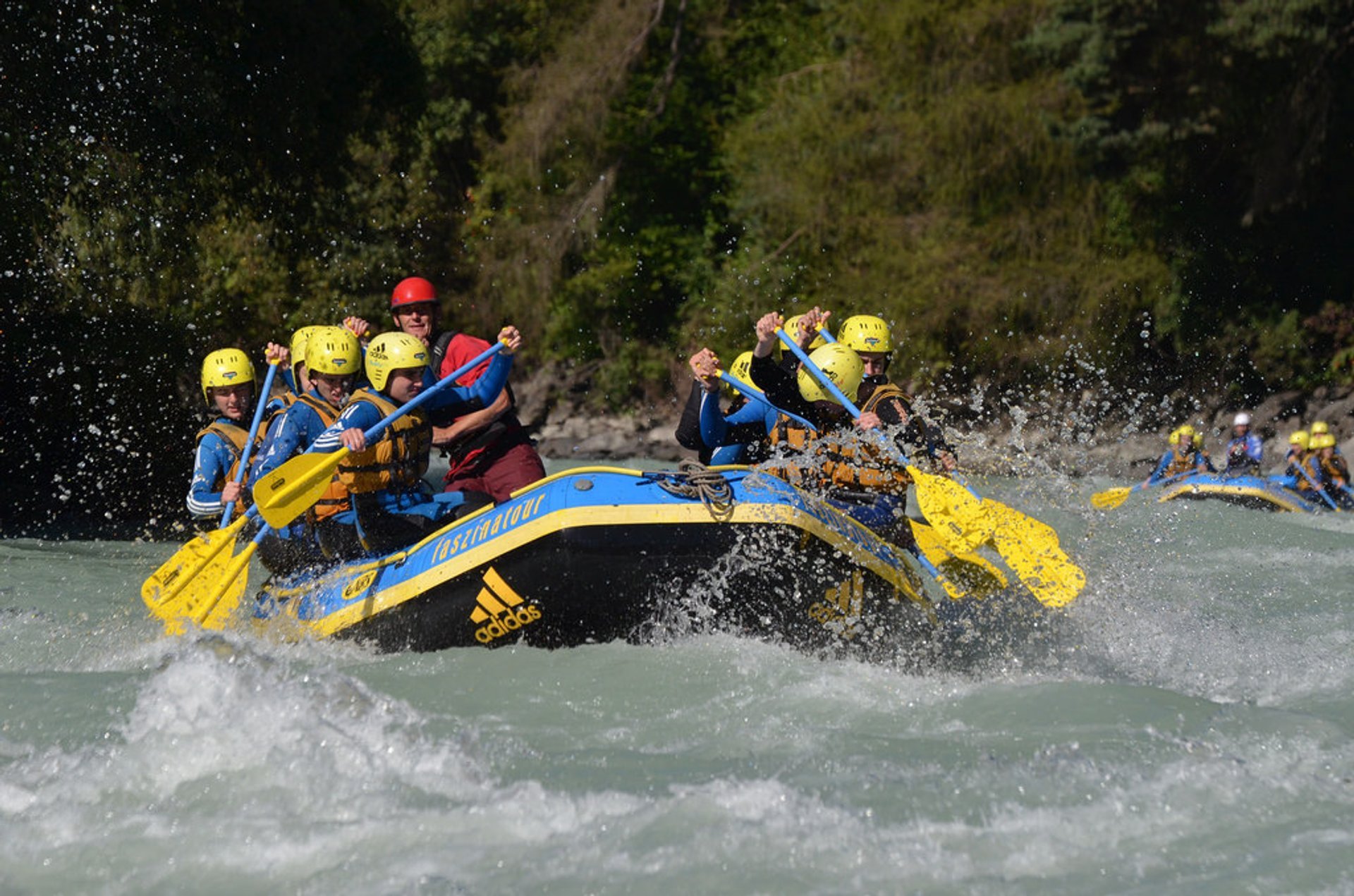 Tyrol is perfect for rafting. The rapids are generally grade 2-3, which means anyone can participate and all are guaranteed to get plenty of fun and adrenaline. Rafting in Austria is also a great chance to enjoy the amazing scenery. You can choose from different destinations in East or West Tyrol. On the west, you'll find the Inn River. It flows out of Switzerland into Austria's Tyrolean Alps. Most whitewater rafting companies that run trips on the Inn River in Austria have meeting places in Landeck, Haiming, or Imst.
The Ötztaler Ache is rated as one of the top whitewater rivers in Europe. The journey takes you down through Ötz joining the River Inn at Roppen and continuing to Haiming. The rafting trip is 13 km long. This trip is not for faint hearted. Only well-trained and brave ones can battle with meter high waves and wild rapids. For maximum excitement and safety each boat has 2 highly qualified and experienced guides.
East Tyrol offers you the River Isel, which is one of the largest glacier rivers and a favorite among the rafting community. Four different rafting companies are located directly on the riverside. Thus, you are able to choose any variety of rafting trips. Rafting centres provide you with full equipment and have facilities such as lockers, changing rooms, and hot showers.
Find hotels and airbnbs near White Water Rafting (Map)