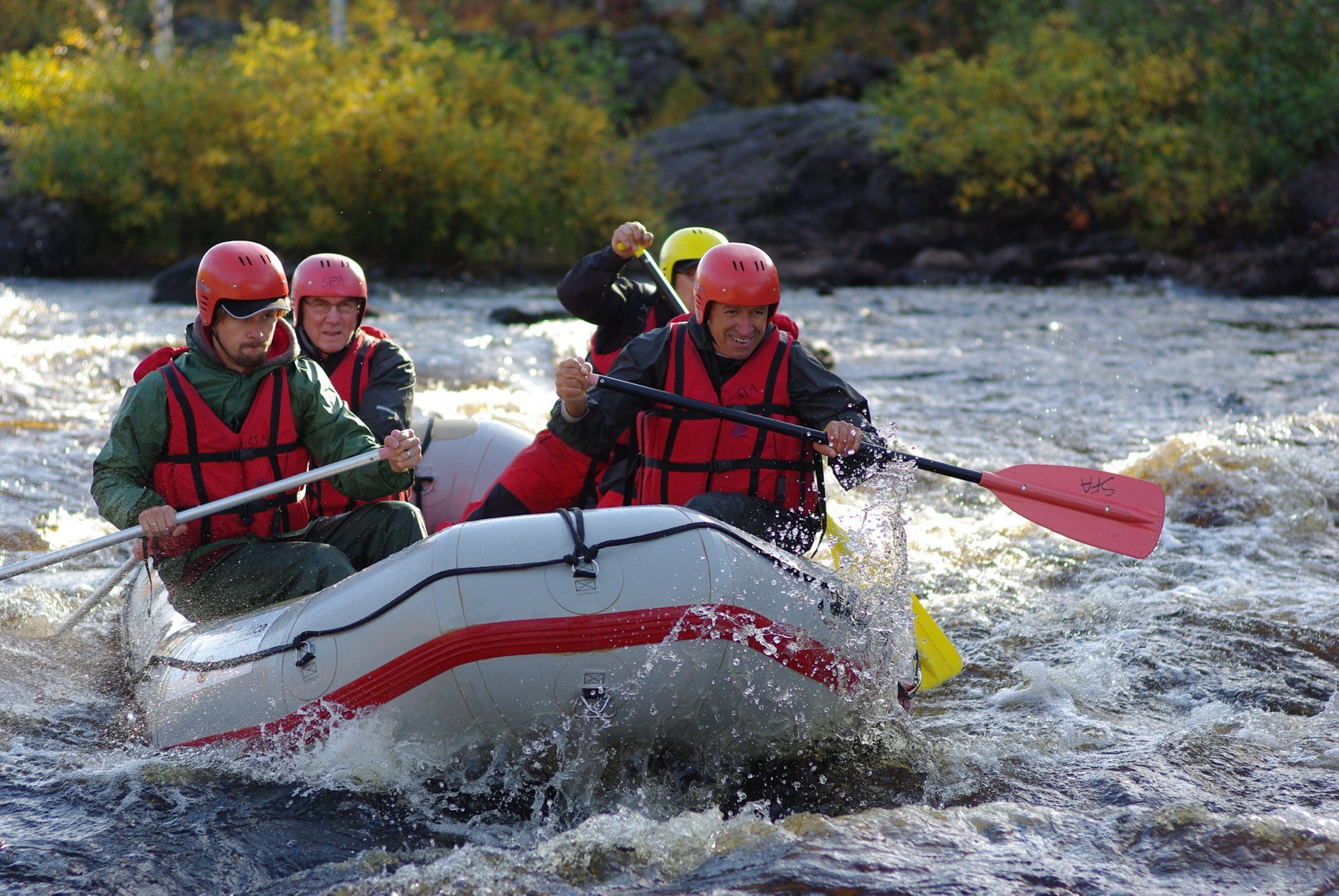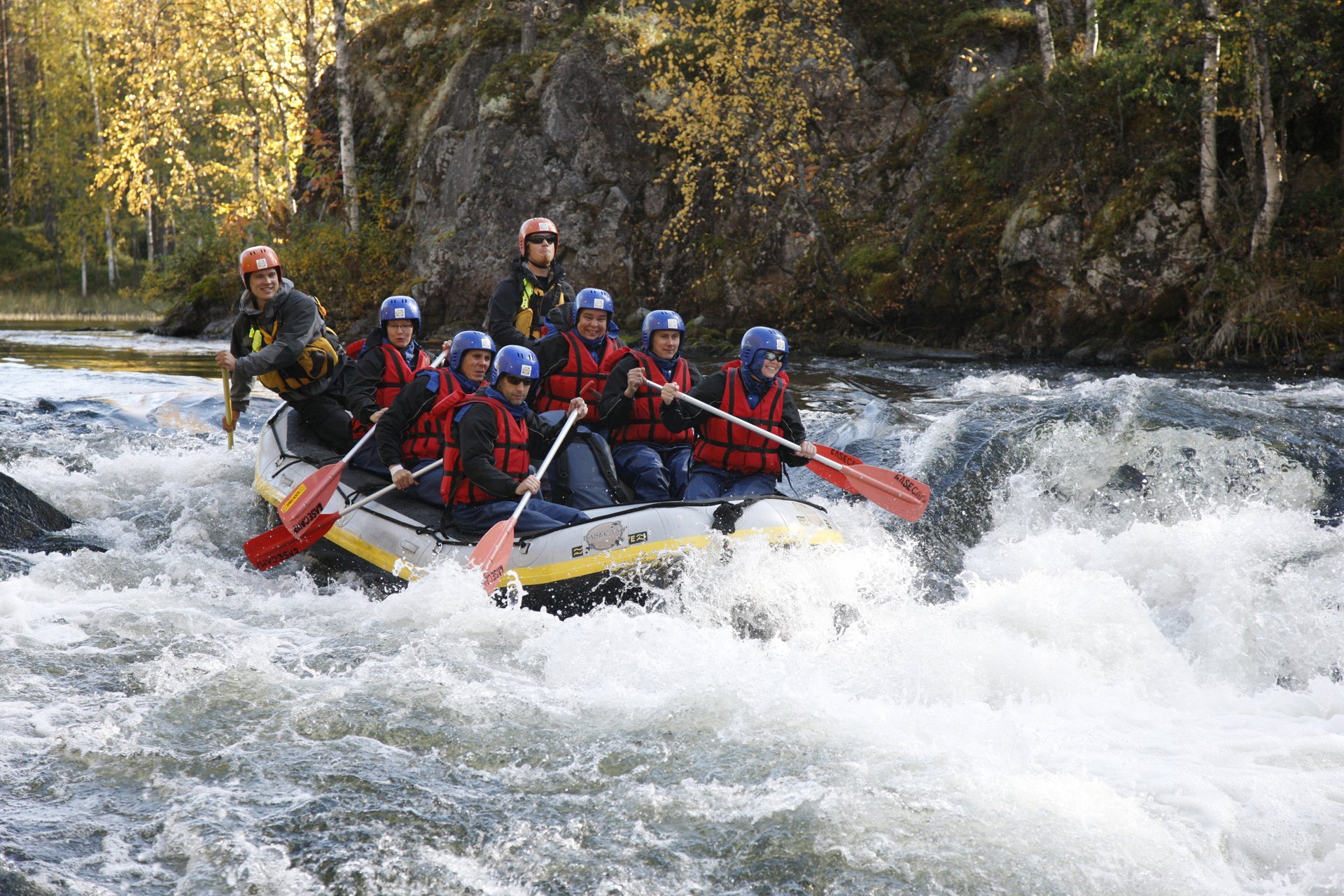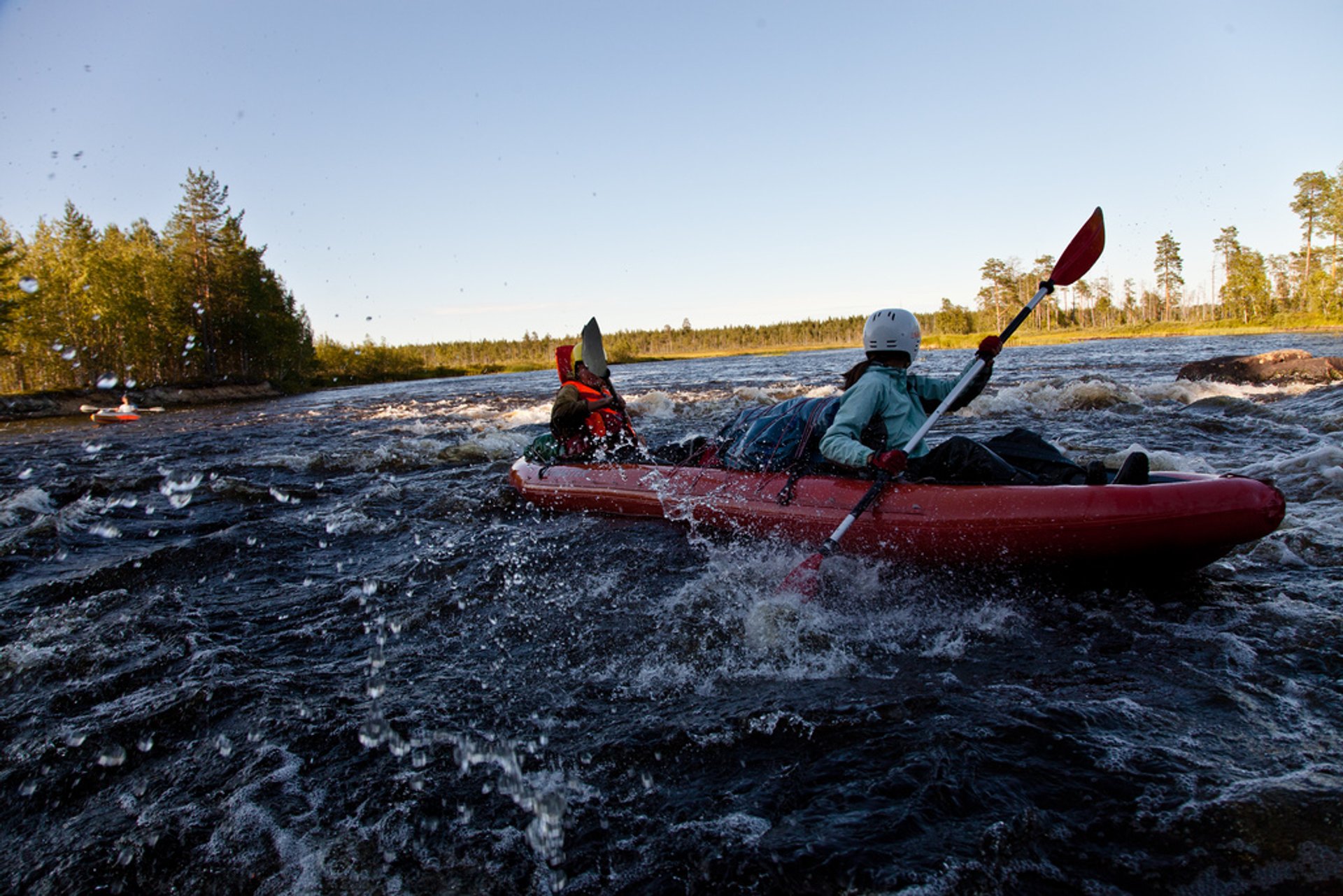 ©
Antero Aaltonen | Visit Finland
When the long and snowy winters are over and all of that snow and ice begins to melt, the local rivers get a bit of a boost in speed and excitement. Usually, this period runs from April to May. It's not the best time for canoeing or kayaking, but wooden boats and rubber rafts are great!
Some more experienced riders will definitely enjoy it as the fast-flowing rivers rush with extreme speed. This thrilling experience is not for the faint hearted and requires professional assistance.
Some of the most famous spots are the rapids at Ruunaa in northern Karelia, the Kuusamo area, and Lapland. Here you will find some of the best rafting opportunities. It also attracts swimmers, canoeists, and anglers.
The Tornio and Muonio river systems, which run for hundreds of kilometers, are excellent for advanced riders. The river Kitkajoki is a little lighter, and even suitable for families with kids.
Find hotels and airbnbs near Rafting (Map)