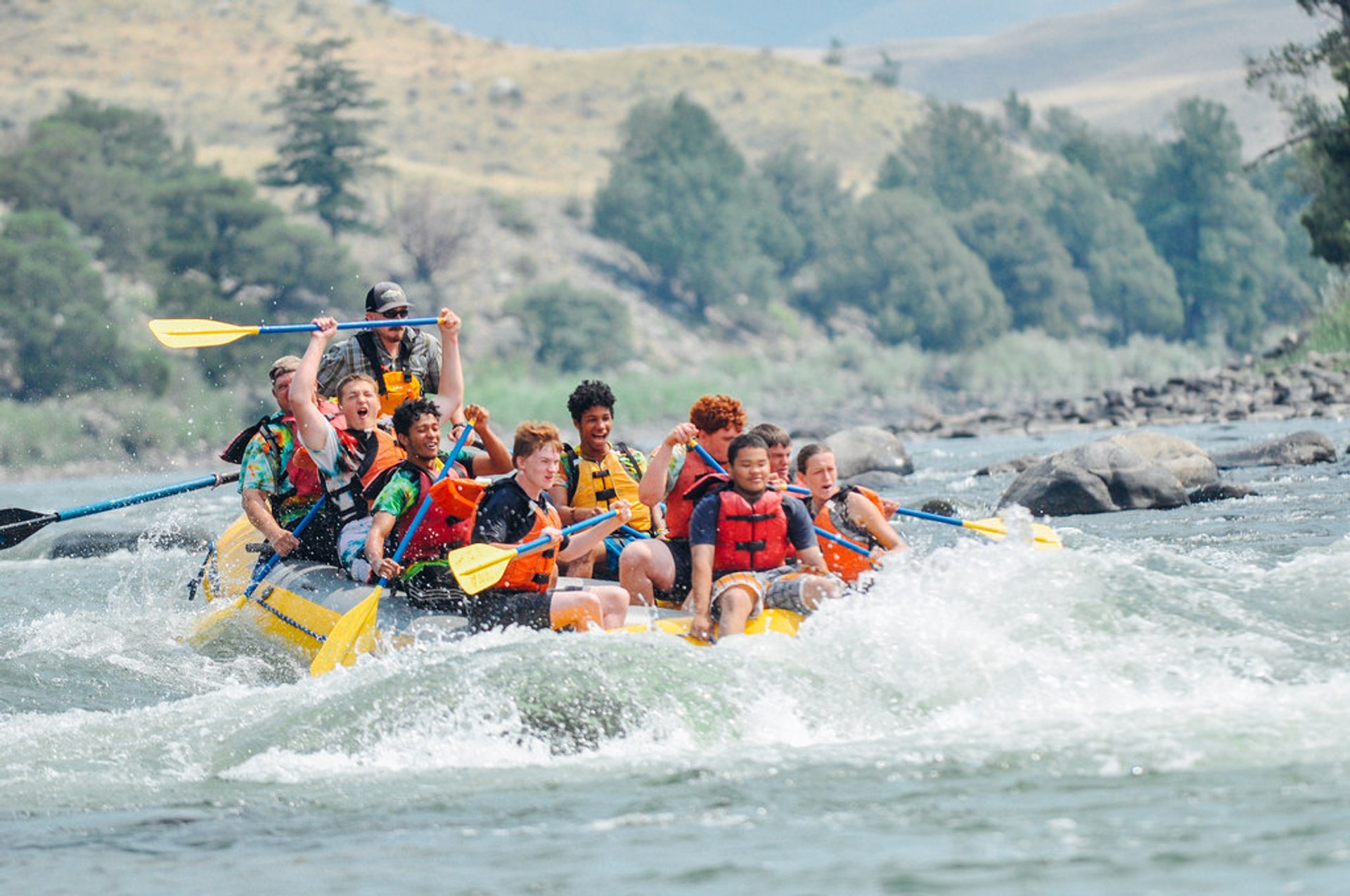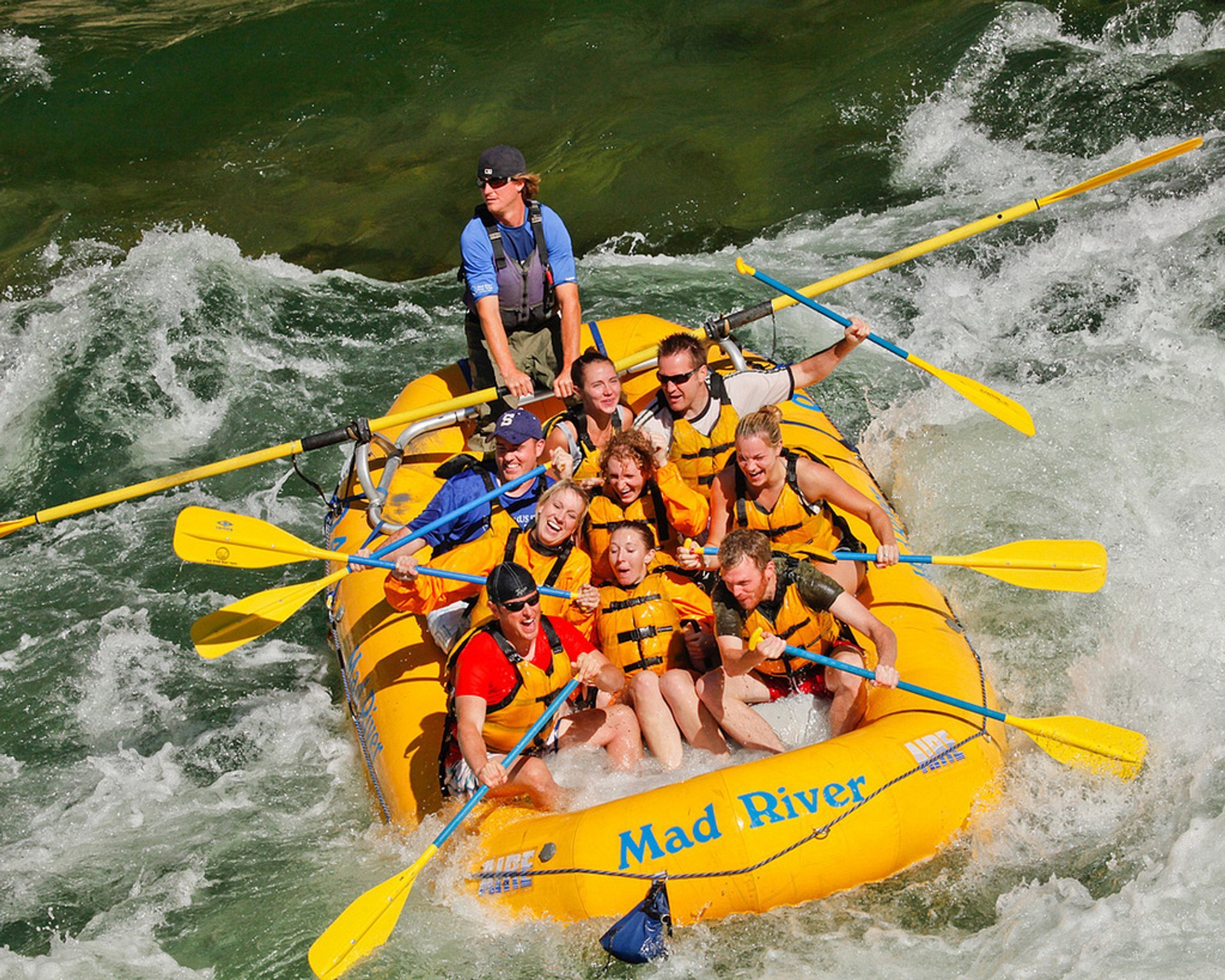 Yellowstone National Park
See accommodations nearby
Whitewater rafting is an excellent way to escape the heat of the sun and enjoy the power of water. The rivers of Yellowstone National Park offer an unforgettable rafting adventure. The rapids of the Gallatin, Yellowstone, Green, and Snake rivers have various difficulty levels ranging from class II to class IV.
Thus, whether you want to relax and float through marveling the amazing scenery or are looking for a real thrill, everything can be found here.
The season also matters. During May and June the water level is high and the speed of the flow is faster. This is a perfect season for more extreme adventurers. From July till September the water level gets lower and slower. Mid-July is a perfect time for first timers and family fun.
Find hotels and airbnbs near Rafting (Map)