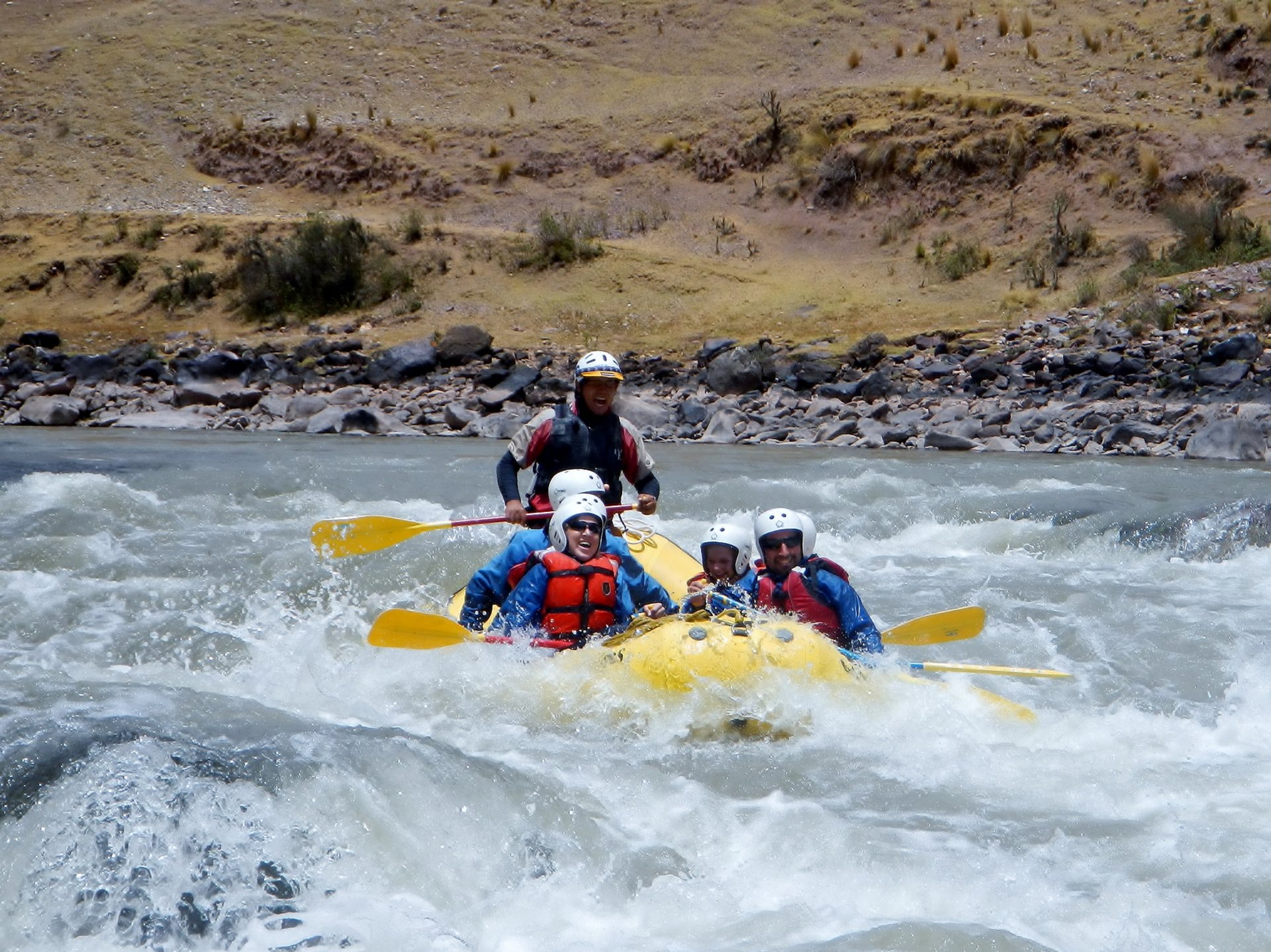 The most famous white water rafting place in Peru is Urubamba River, as it combines various levels of difficulty, beautiful natural scenery, and even some hints of mystery related to ancient tribes.
The most drastic difference of difficulty levels occurs at the end of the rainy season when medium-high water levels in the river reach about 300 cm to start; 600 cms near Quillabamba, and up to 1,700 cm at the Pongo de Mainique.
When rafting along the calm river, you can enjoy rocky formations hanging overhead, settlements of native communities near the river banks, and rich rainforest fauna and flora—including parrots! This is possible, of course, only during the dry season and on some specific sections, like the one between Huambutio and Pisac.
Much more difficult would be to visit the part of the river between Ollantaytambo and Chilca, as rafting there requires some basic skills and physical strength. Usually, this experience is combined with hiking the Inca Trail, which reaches the Urubamba River here and goes right to the Golden Gates of Machu Picchu.
The most challenging white water rafting can be done on sections Quiquijana, Chuquicahuana, Huaran and the whitewater gorge the Pongo de Mainique. Despite their difficulty, they attract many visitors with their beauty.
Light class rafting is possible between May and October, class III and higher is usually organised by only some operators and between June through September, so it is better to check the dates beforehand.
Find hotels and airbnbs near Rafting the Urubamba River (Map)