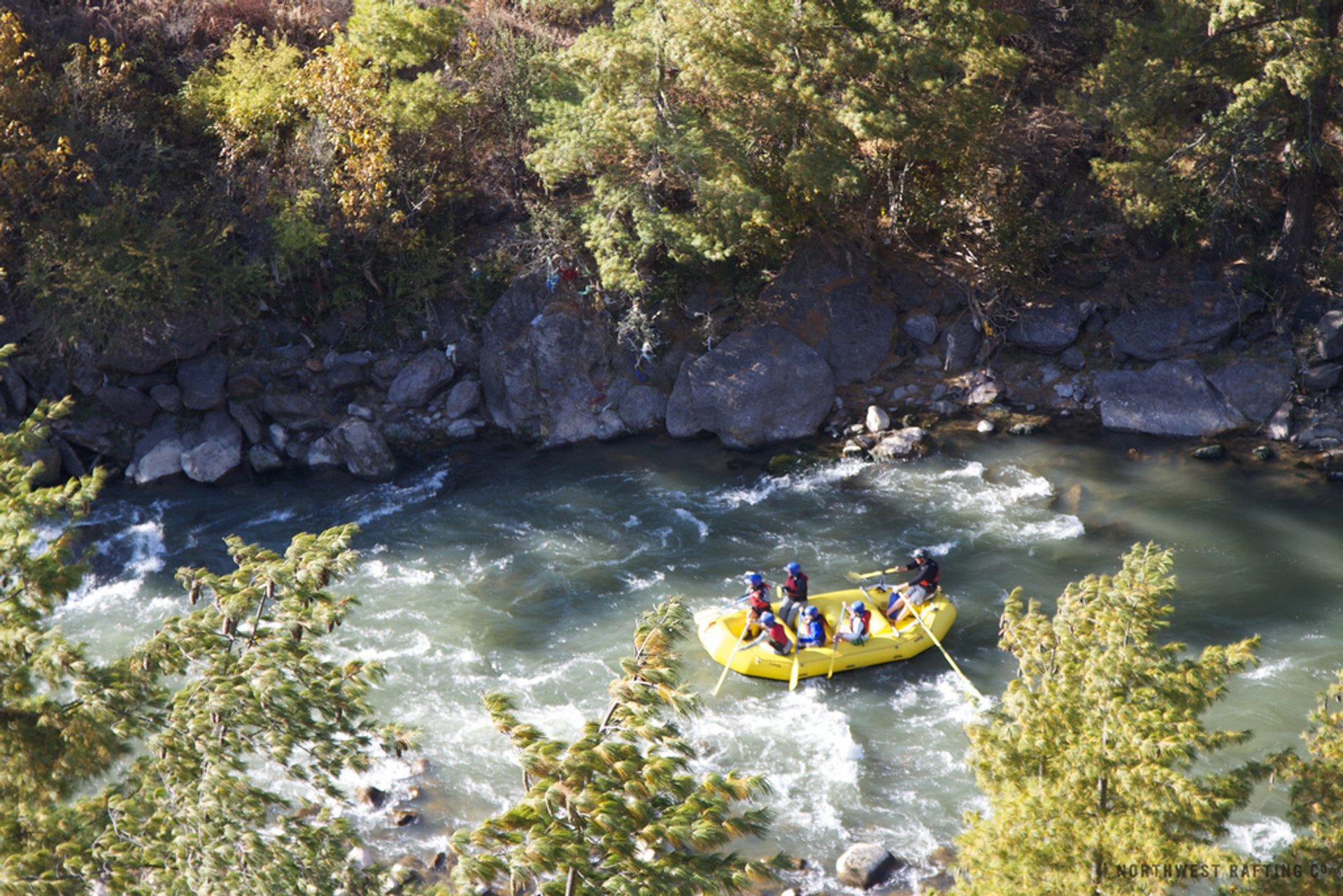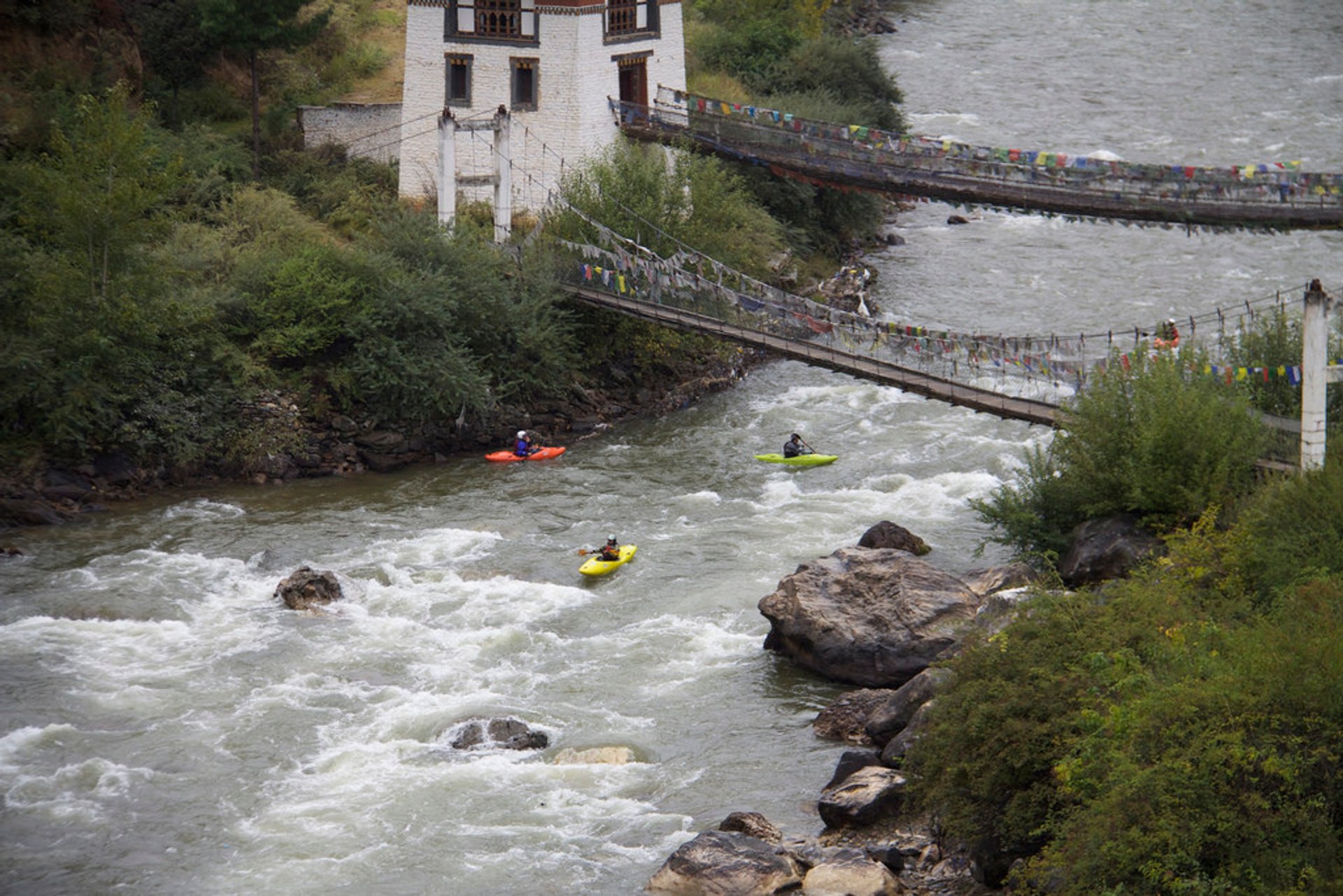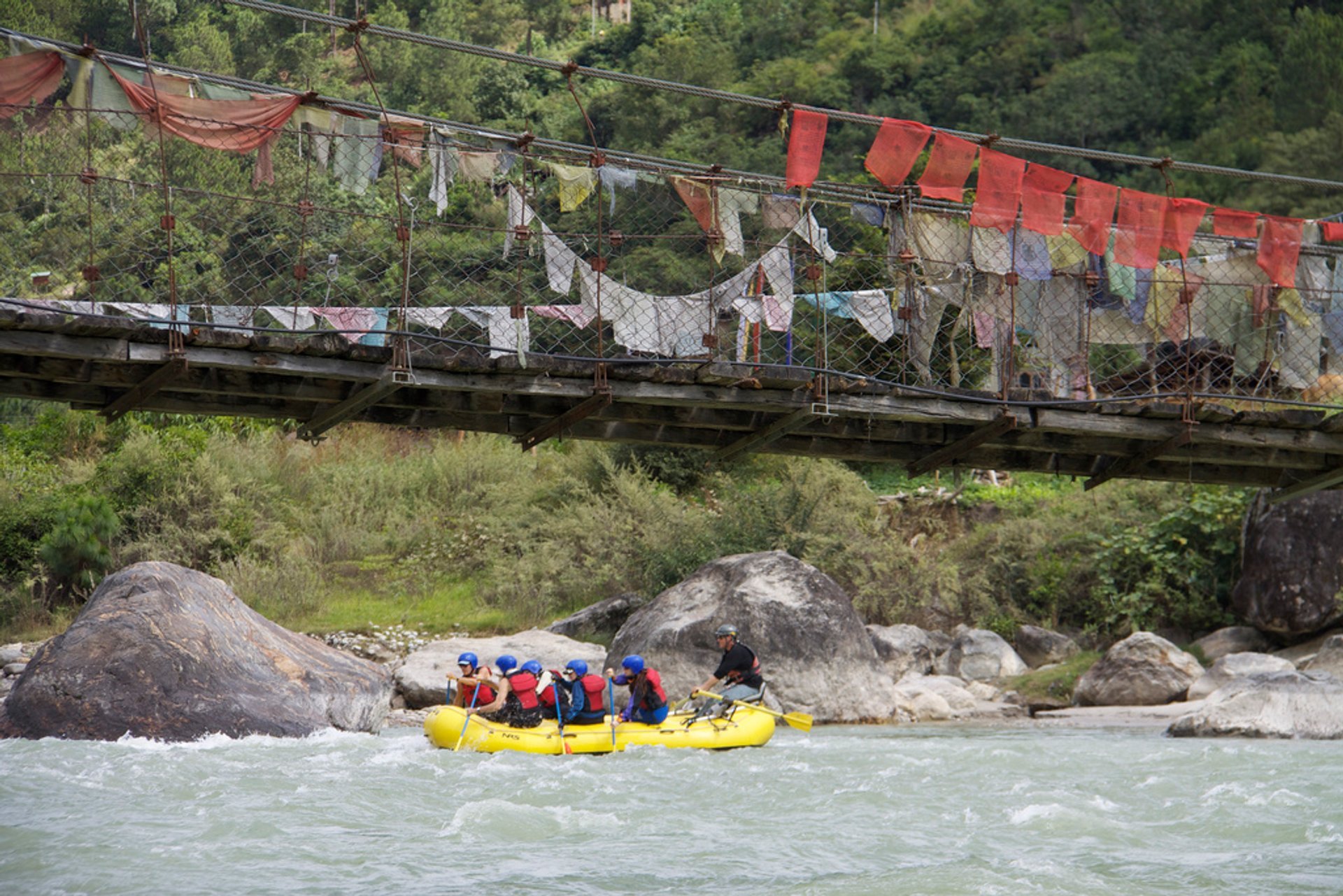 As the territory of Bhutan is overfilled with vast rocky formations, its rivers have a great chance to behave in all possible ways, from calm flows to rocky rapids, twists, and turns. Such landscapes make outdoor activities like kayaking and rafting really promising.
Four major rivers traverse Bhutan: Drangme Chhu, Mo Chhu, Wang Chhu, and Torsa Chhu. If you are a high-skilled athlete, you can choose a multi-day water trip and explore Bhutan's landscapes. But it may be more fruitful to choose a mixture of activities and interchange rafting or kayaking with some trekking. Such a combination allows tourists to have a closer look at some locations which aren't easy to reach from the road but are located near the rivers.
The best places to look for kayaking or rafting experience are Paro Valley, the countryside of the city of Trongsa, and Punakha Valley. Melting glaciers fill Bhutan's rivers, and the water flow can get dangerous in March and April. But at the same time, thrill-seekers get extra excitement and joy. In November and December, the rivers are calmer, and the comfortable weather favours these great water activities.