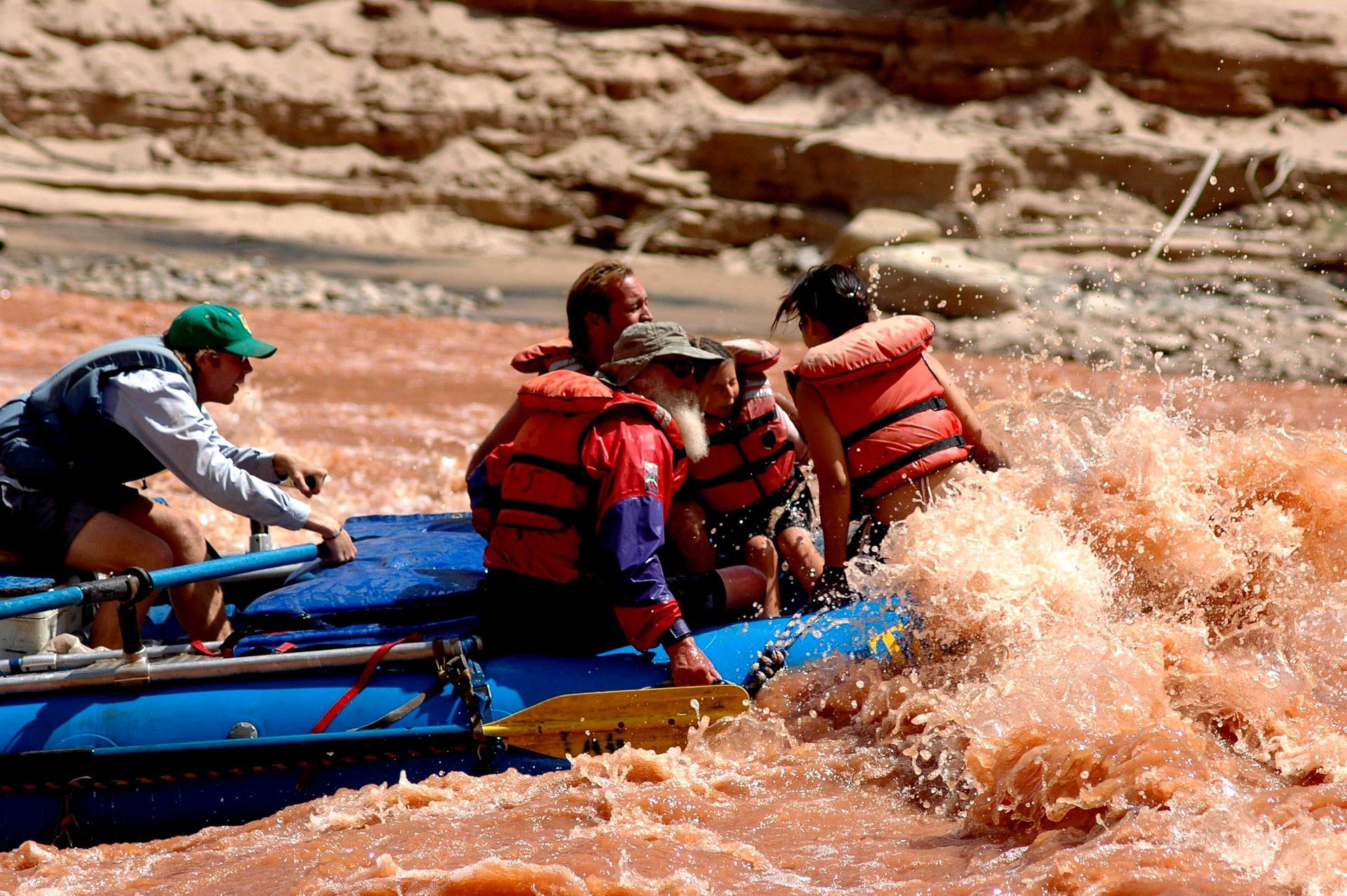 Cataract Canyon stretches for 46 mi (74 km) in Canyonlands National Park and Glen Canyon National Recreation Area in southern Utah. The canyon boasts the best white water rapids in the American West, making a boating trip here an epic experience.
Cataract Canyon starts at the Colorado River confluence with the Green River and ends at the junction with the Dirty Devil River. Visitors can take a relaxing multi-day boating trip for all 46 miles (74 kilometers) watching countless waterfalls, cliff dwellings, Native American ruins, petroglyphs and pictographs, and Puebloan granaries. Another option is a shorter trip focused on rafting down two dozens of Class 4 and 5 rapids on either on a motor-powered or oar-powered boats. Shorter trips usually require jet boats that go fast over calm waters. Long trips typically take 3-6 days. Camping equipment, as well as meals, are usually included in the cost of the trip.
The best time for a fascinating rafting adventure in Canyonlands National Park is a warm and sunny period between May and August (or September). Keep in mind that waters are the fastest and the highest in the spring, so May is the best time for those with experience. If you are traveling with children or simply prefer quieter waters and moderate rapids, go in July and August.
Find hotels and airbnbs near Cataract Canyon Rafting (Map)