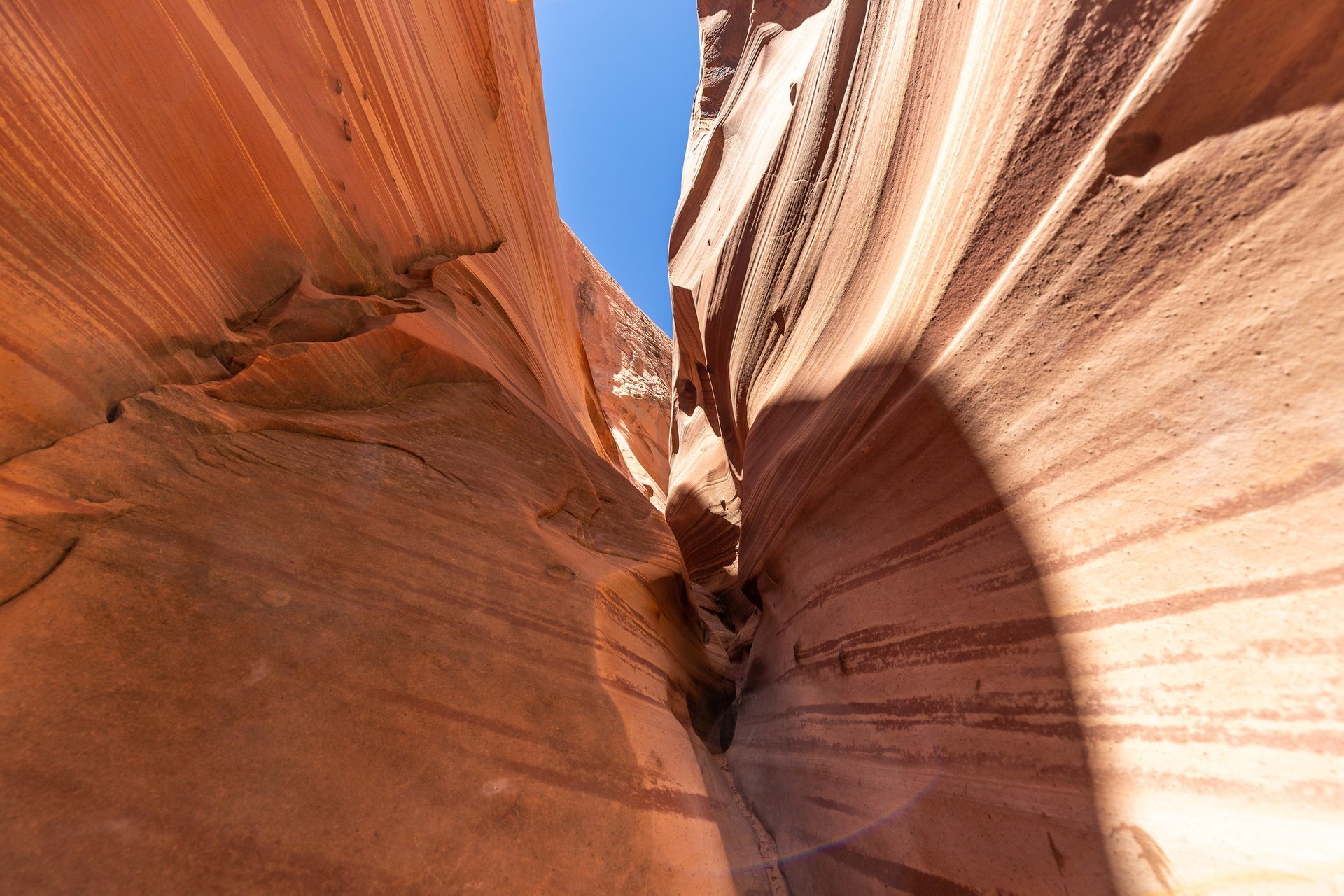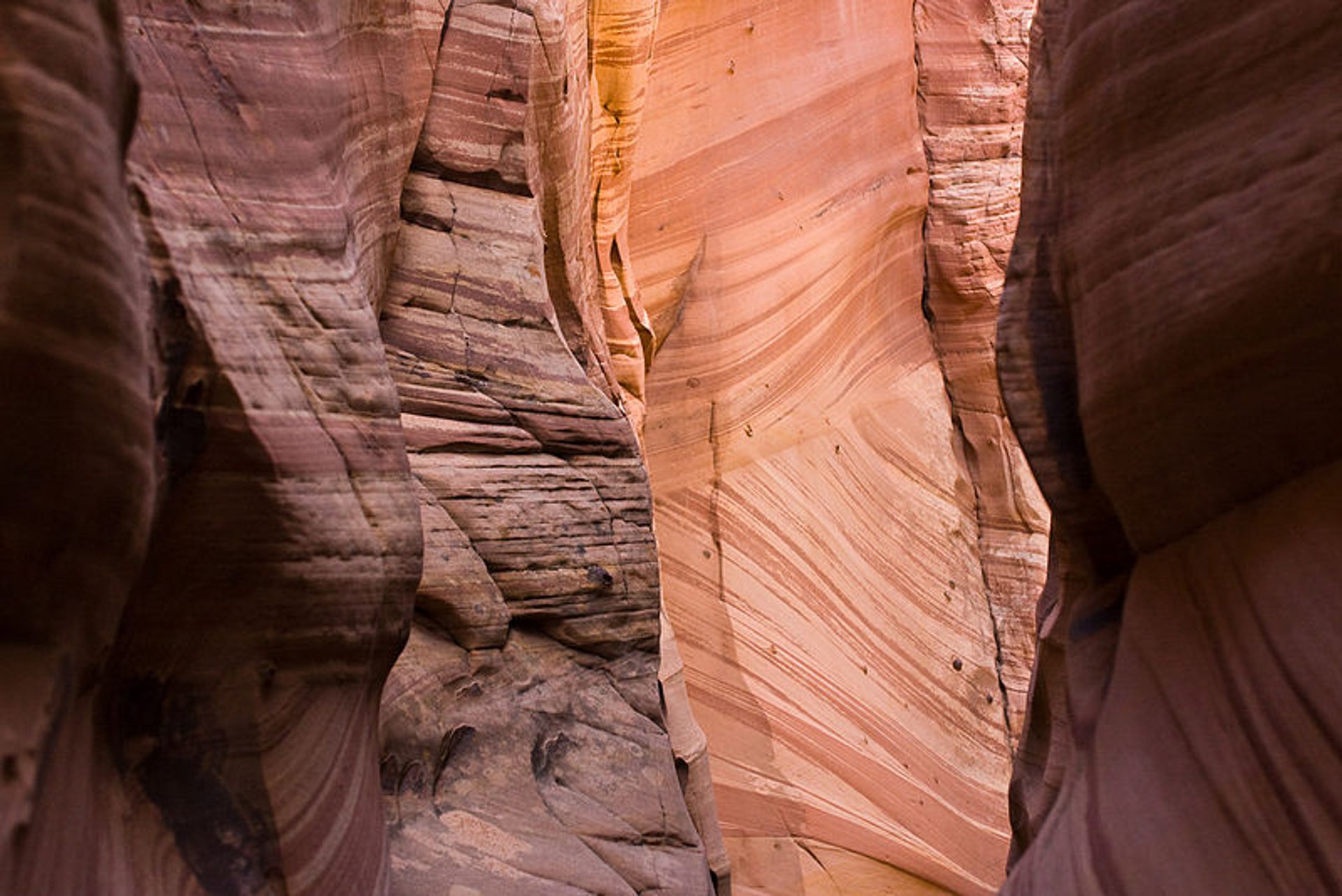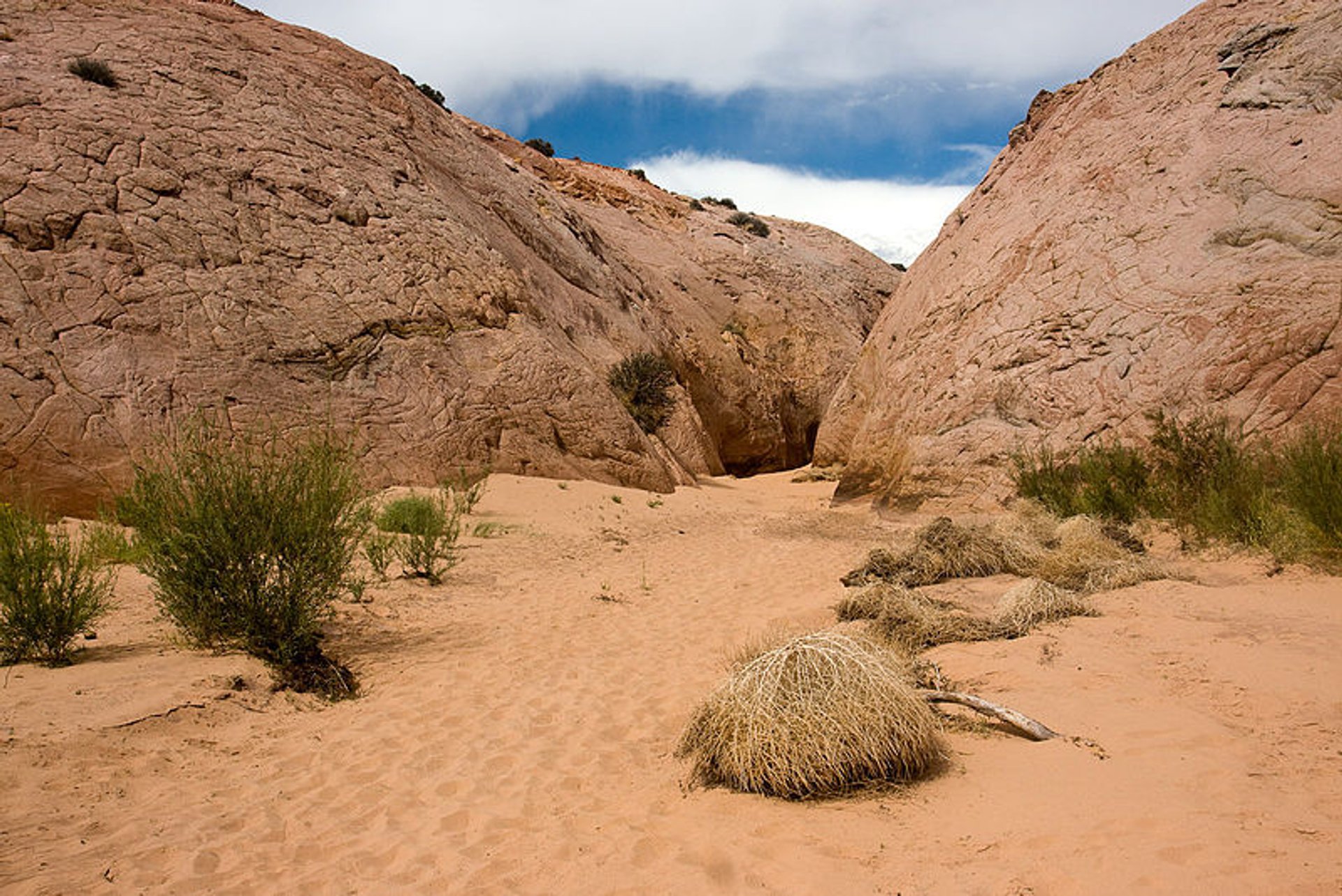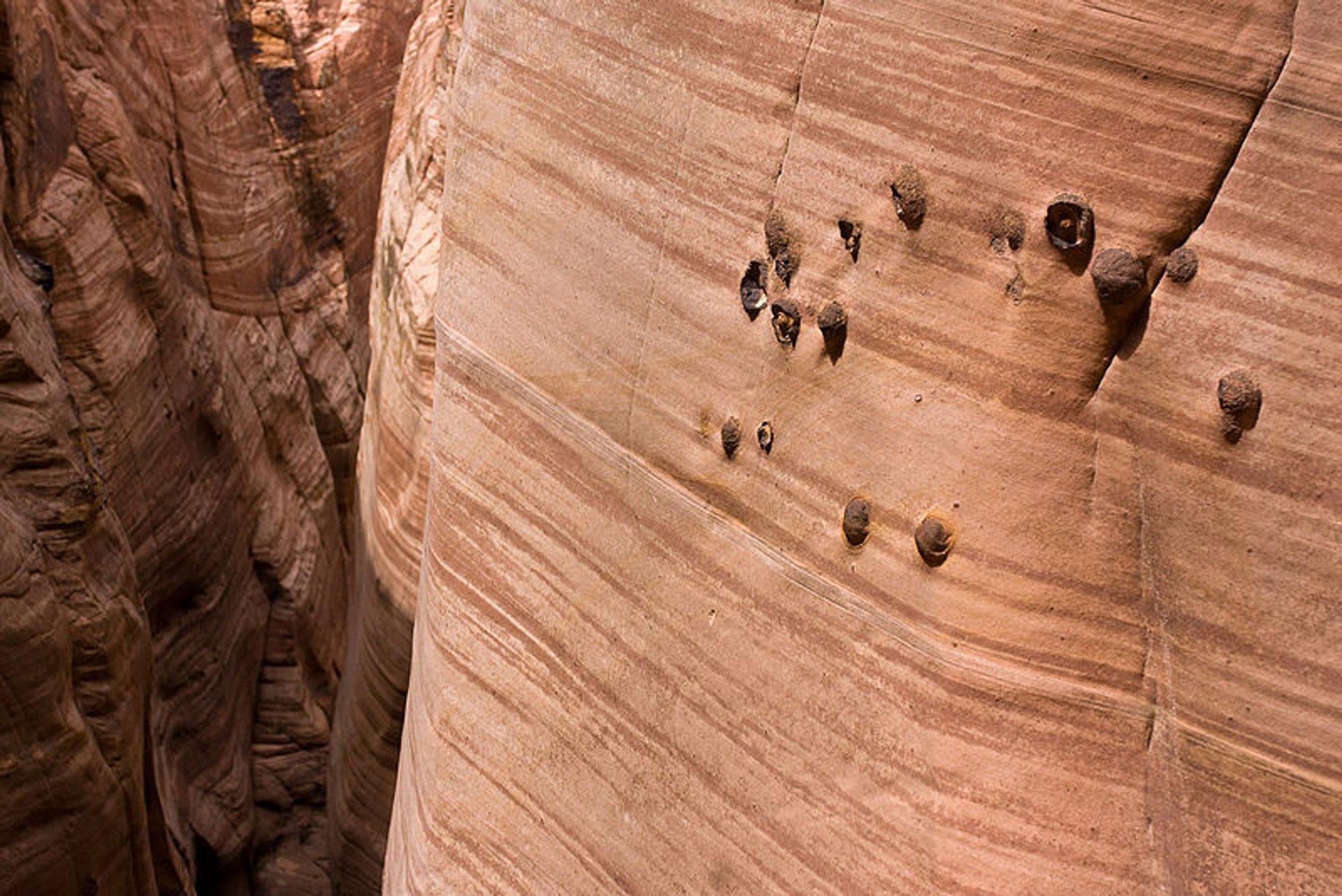 Getting through a slot canyon is a bucket list experience in Utah for any adventurer. Narrow and deep canyons carved out by wind and water over centuries are abundant in the American West. Zebra Slot Canyon, located near Escalante, Utah, provides a beautiful canyoning experience. It got its name due to amazing pink stripes that make it one of the most photographed places in the park.
The 5.3 mi (8.5-km) trail through Zebra Slot offers scenic views and is best used during spring and fall, namely April through June, and September through November. Winters are too cold, and summers—too hot at this desert-like place. The canyon itself is about 300 feet long. It is wide enough for one person at a time. The rest of the trail offers hiking and nature watching.
Zebra Slot Canyon can be reached from Rock Road (a few miles from Hwy 12). Soon after walking to Harris Wash you will see its narrowing to a slot canyon. Hikers don't need special equipment for this trail.
Find hotels and airbnbs near Zebra Slot Canyon (Map)