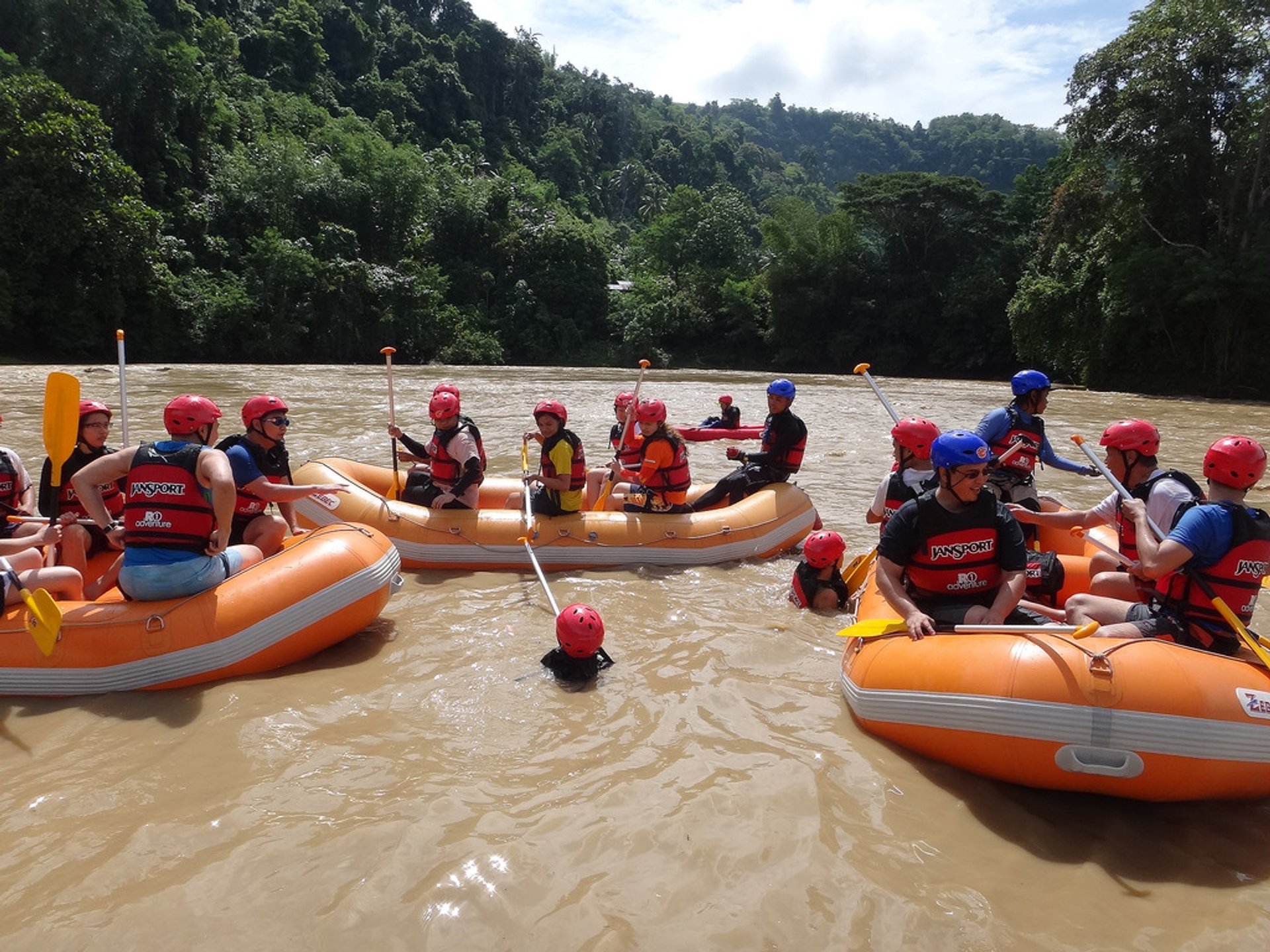 See accommodations nearby
A Philippine whitewater rafting experience is exciting, relaxing, and thrilling at the same time. This sport is relatively new for the local people, as it became popular only several decades ago. Still, the rivers of the Philippines are perfectly suited for such an activity.
The Philippines number several whitewater rivers that have a year-round rafting season. However, each one has a bit different high season. Cagayan de Oro, for example, is the best during wet months between June and December. On Chico River, the best time runs from June to early January. The most thrilling experience on Kabula river is possible from May to December, whereas the Davao River is equally good year-round. Other popular locations to practice this exciting water sport include Balanac River in Magdalena, where you can enjoy sliding down the slope of Balanac Dam, and Calbiga River in Samar famous for its impressive caves.
Generally, the prime whitewater rafting season in the Philippines is July to January, and the so-called "off-season" would be a great option for beginners.
Find hotels and airbnbs near Whitewater Rafting (Map)