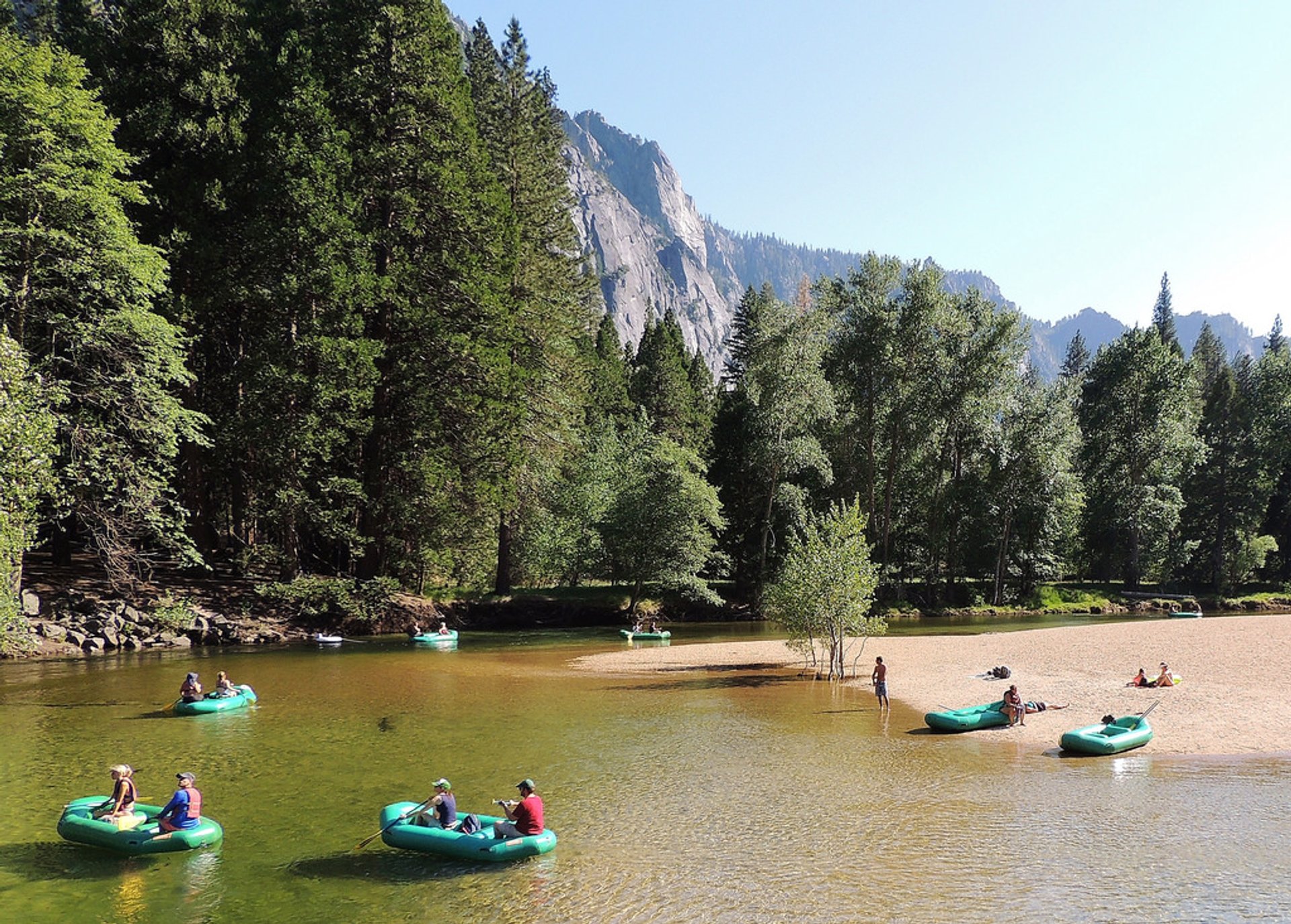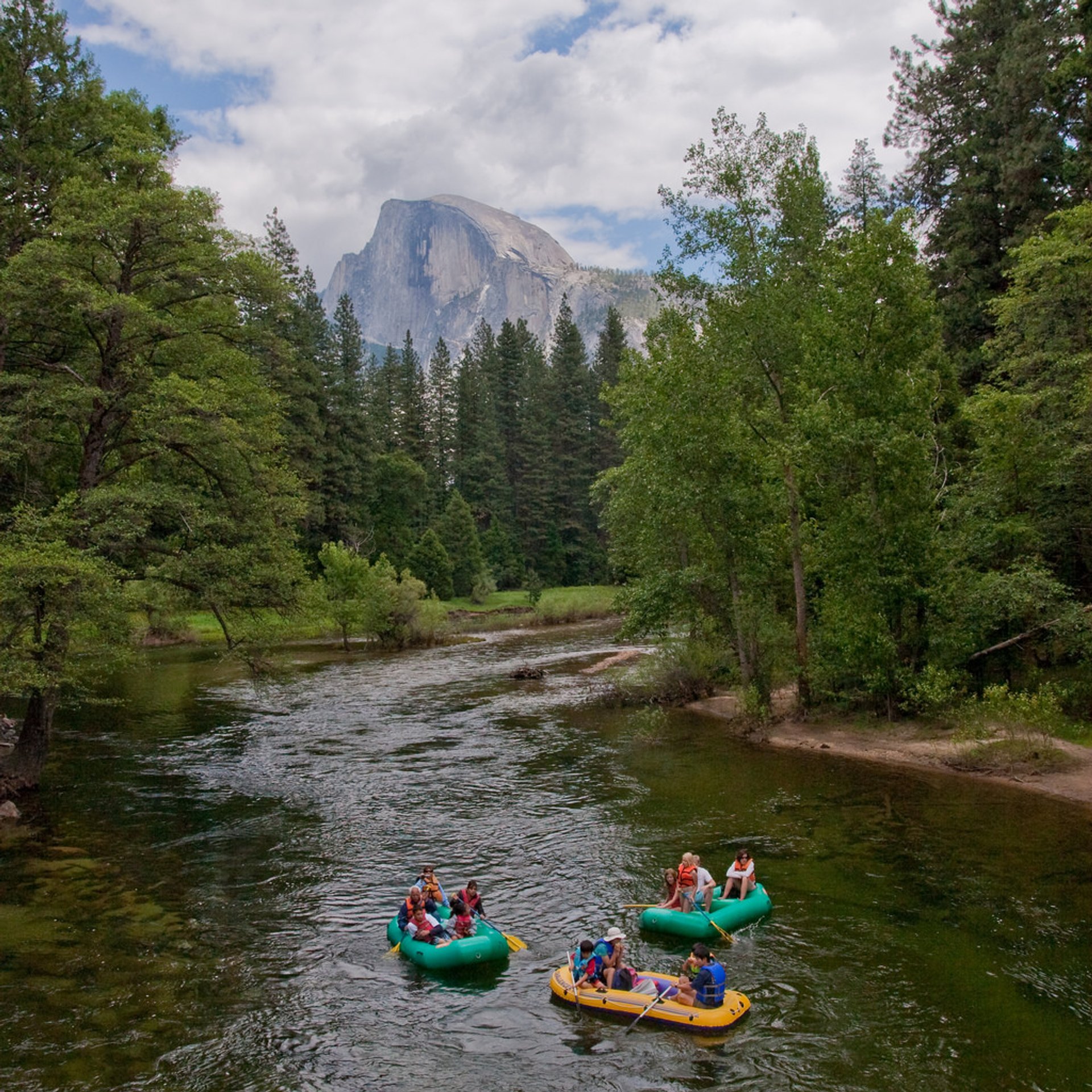 Rafting along the Merced River is a popular seasonal activity in Yosemite. Whether you're looking for an intense adventure or want to cool off and enjoy the scenery, the Merced River has what you're looking for.
The river provides awesome thrills in the beautiful setting of Yosemite Valley, beneath the iconic features of Half Dome and El Capitan. In spring its green hillsides are covered with numerous wildflowers such as golden poppies, purple lupine, and wild irises that explode with color and make the area intensely beautiful.
The Merced River provides a great experience for rafters of all skill levels. During spring, at peak snowmelt, the river runs high and fast, and rafting will be at difficulty levels 3 and 4. It is a great adventure for more skilled rafters. In summertime when the water becomes more smooth and easy, the difficulty lowers to Levels 2 and 3, which is pretty much for everyone.
The rafting season on the Merced River runs from late spring to the middle of summer but varies from year to year depending on the depth of the rivers, snowmelt, and water temperatures.
You can rent a raft from the Half Dome Village Recreation Centre. There are also several companies that provide guided rafting tours in Yosemite during the season.
Find hotels and airbnbs near Rafting Along the Merced River (Map)