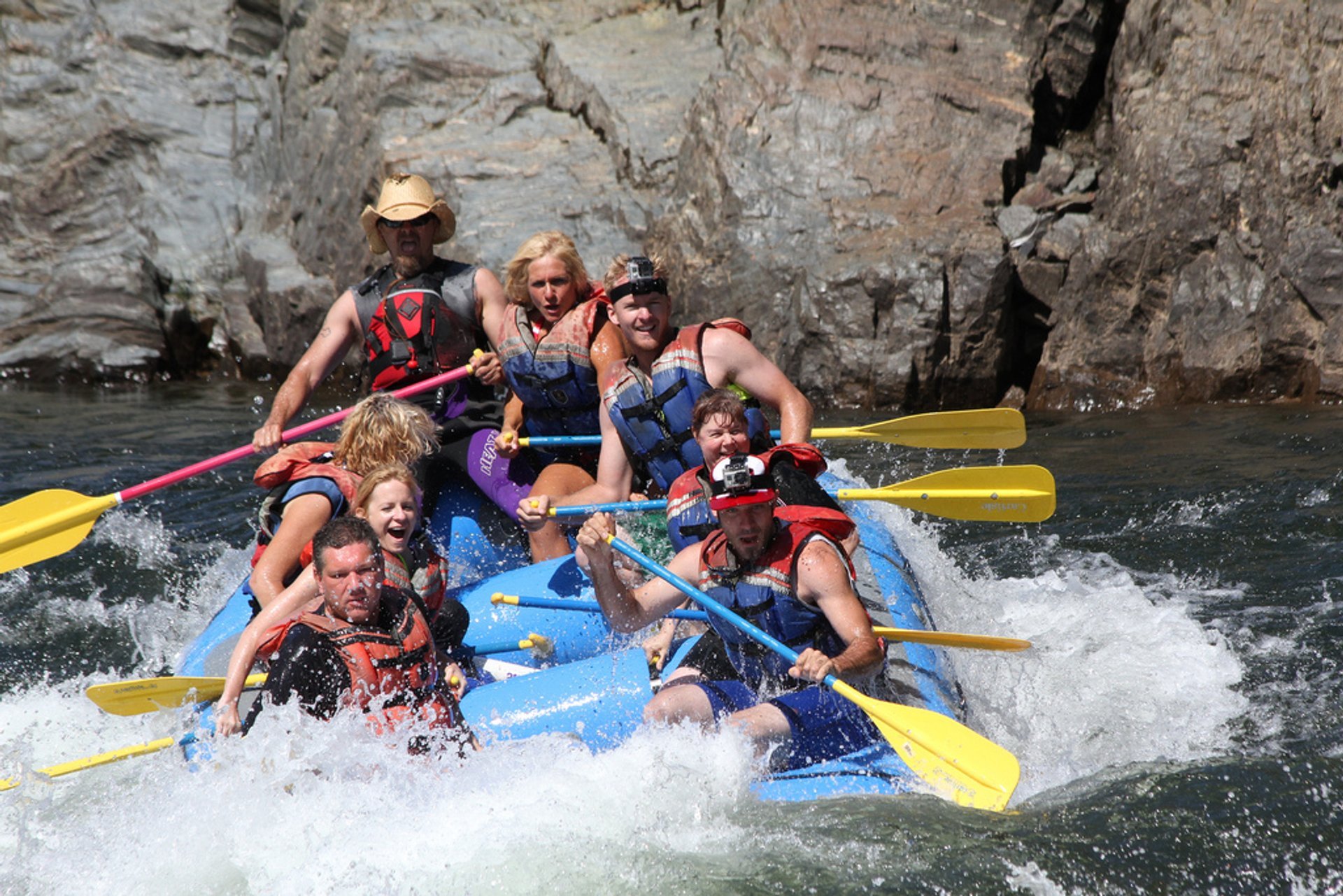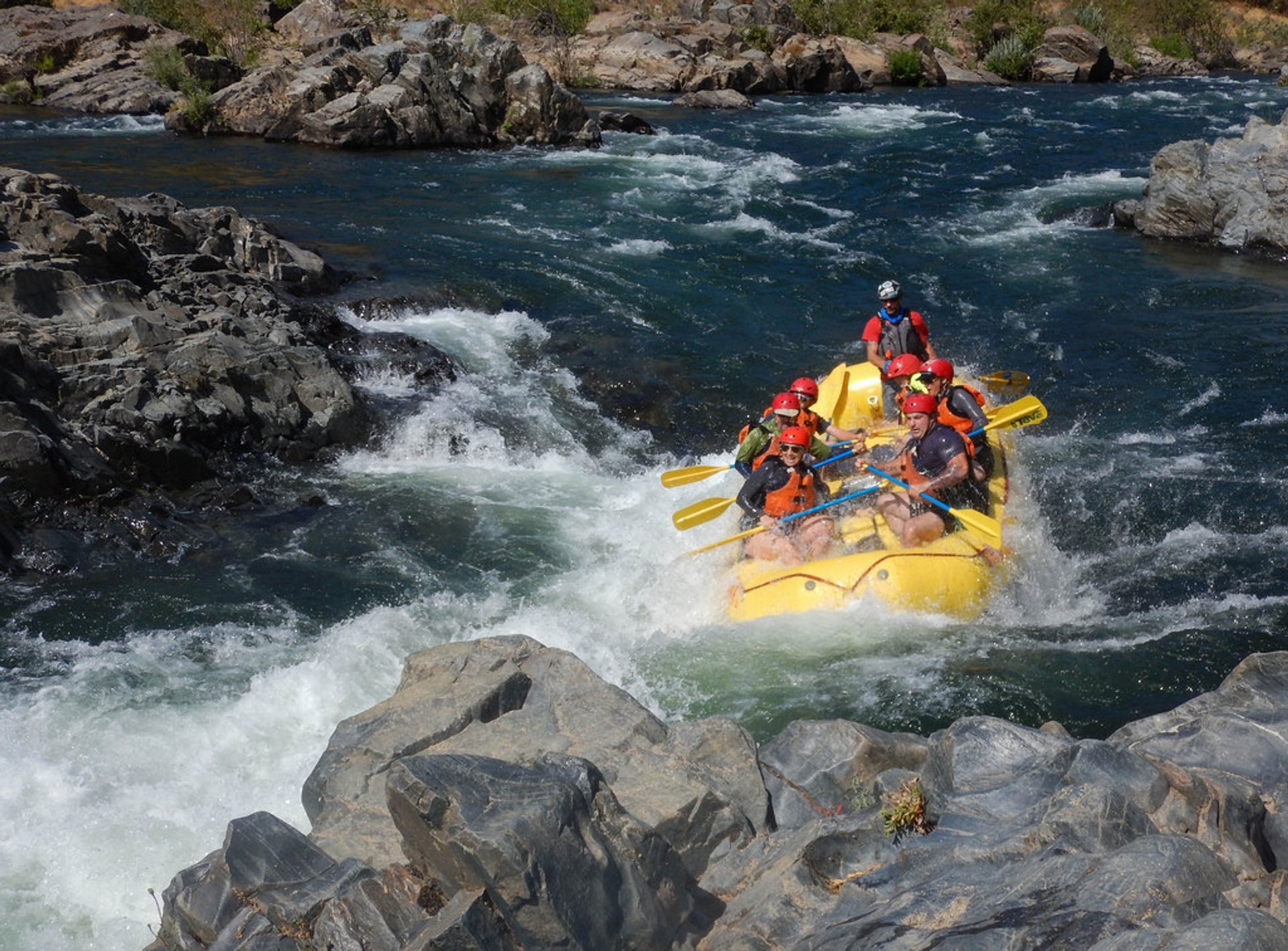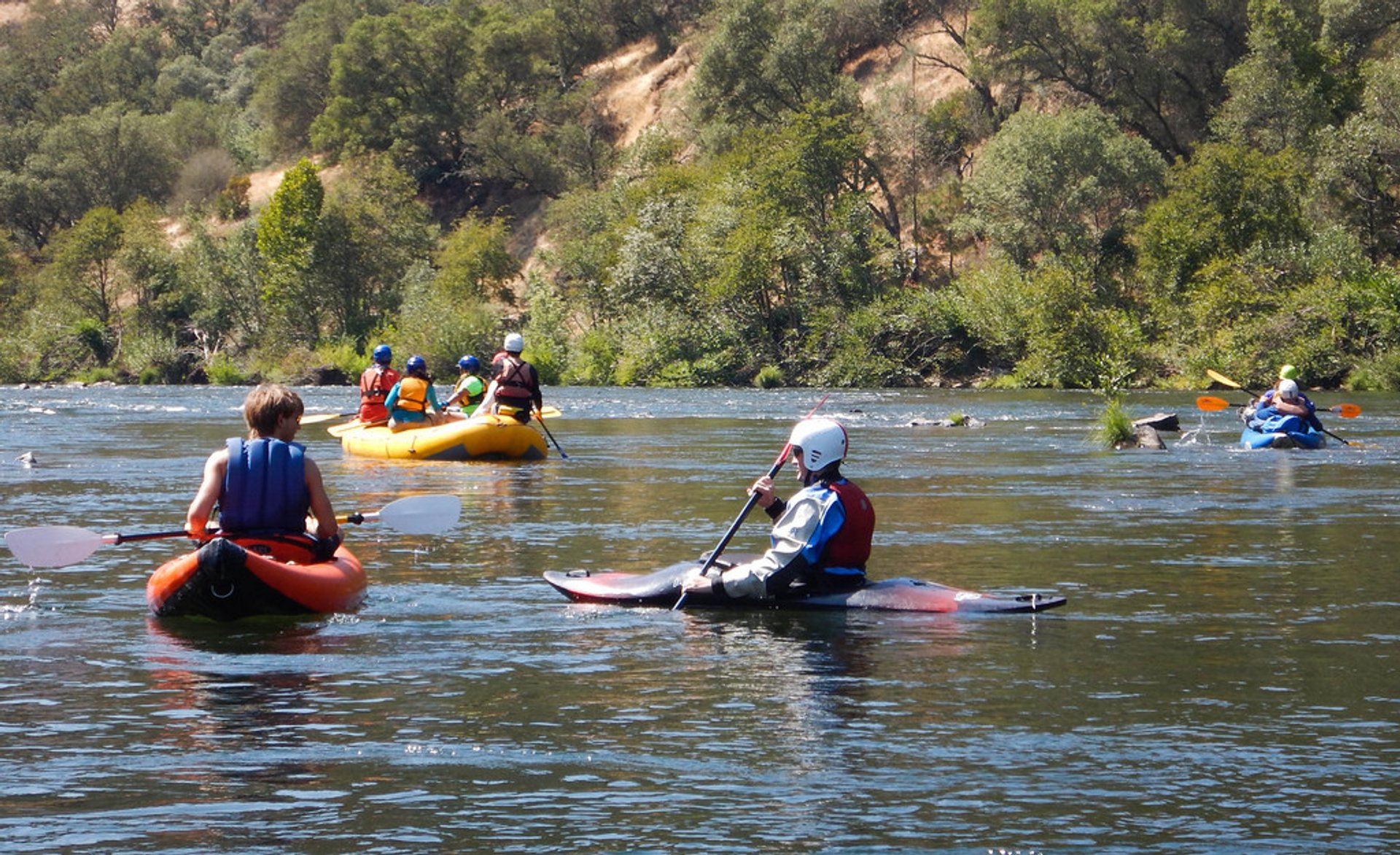 River rafting in California offers diverse opportunities for all levels of riders—from a gentle floating to adrenaline-pumping rides. California's rivers are popular among the most experienced white water enthusiasts. You can choose to enjoy a half-day trip or take part in multi-day water adventures. Some of the most fascinating rides can be performed on the South Fork American River, the North Fork American River, and Merced River.
When you are choosing a rafting trip, the main criteria is class. American River is the most popular heart-pounding white water river, ranging from Class 3 to Class 5. South Fork prime time adventure appears in spring and summer. The flows are massive and there is an age limit of 13+ until early June. Middle Fork is good for rafting during June and early July. North Fork has good flows till June. Merced River also offers good flows during the summer month.
Rafting season lasts from April till September or October. In autumn rivers are more gentle providing the best time for family rides. The most popular meeting places to start the adventure include Lotus (an hour drive from Sacramento) and Foresthill for those interested in the American River and Midpines for the Merced River.
Find hotels and airbnbs near Rafting (Map)