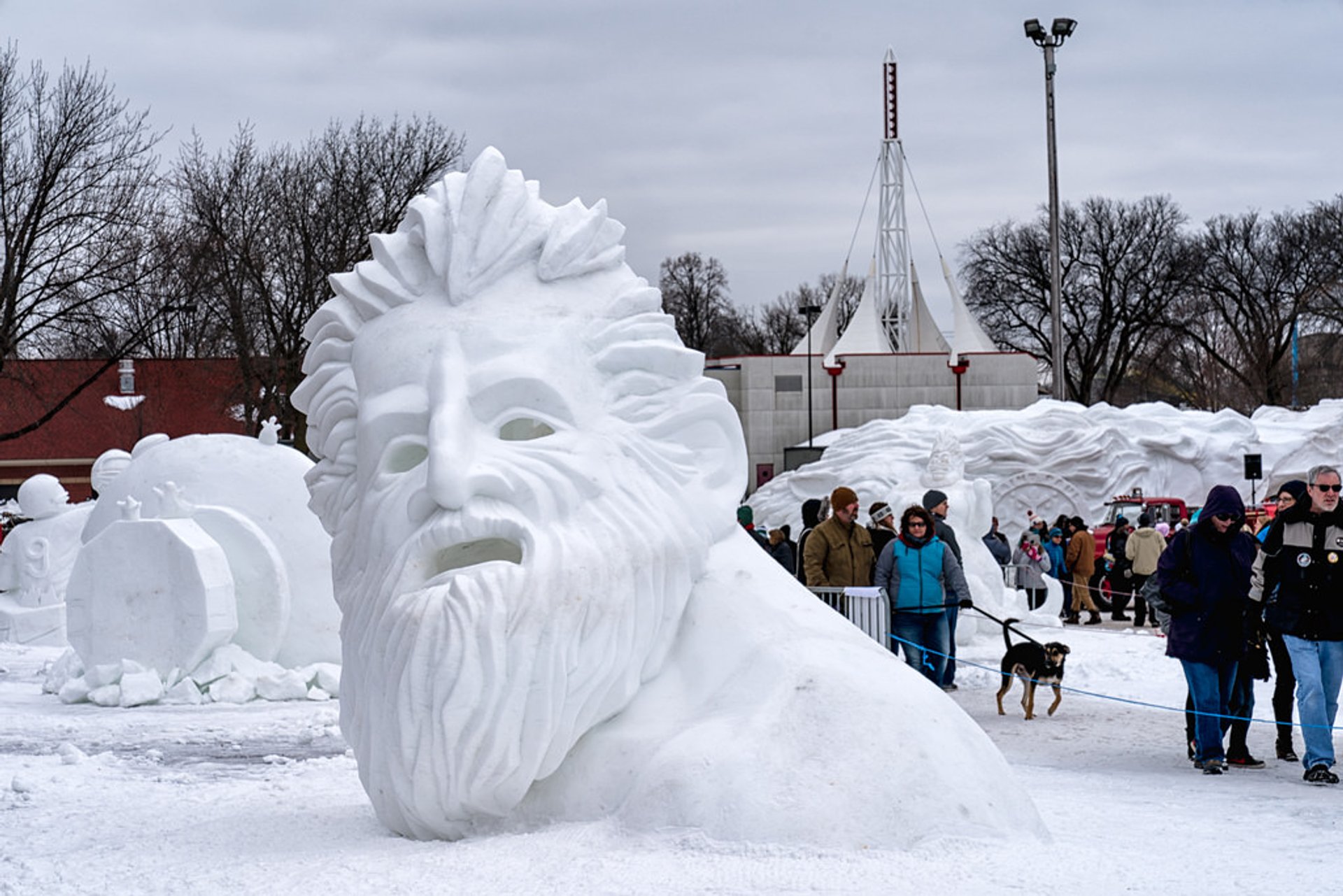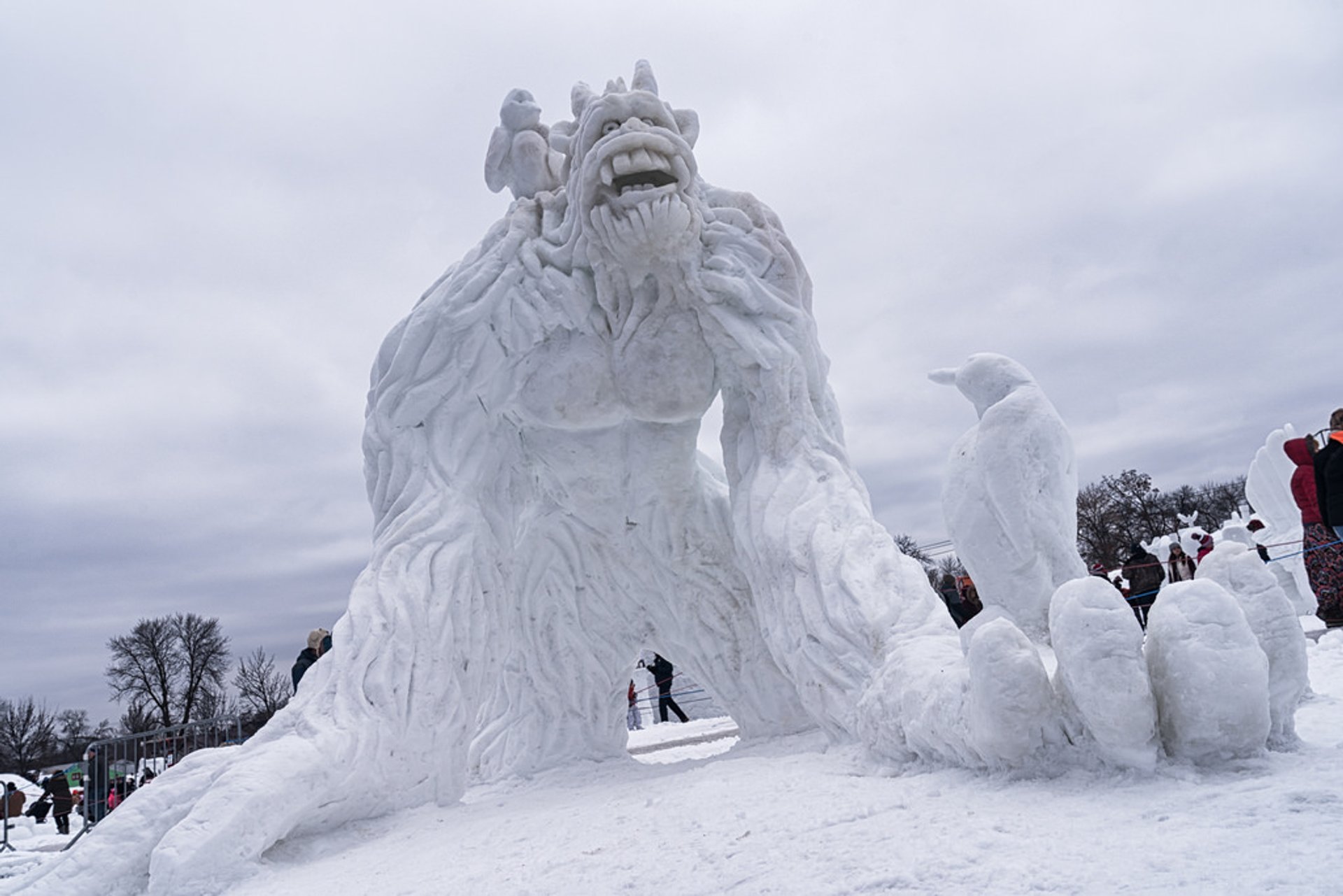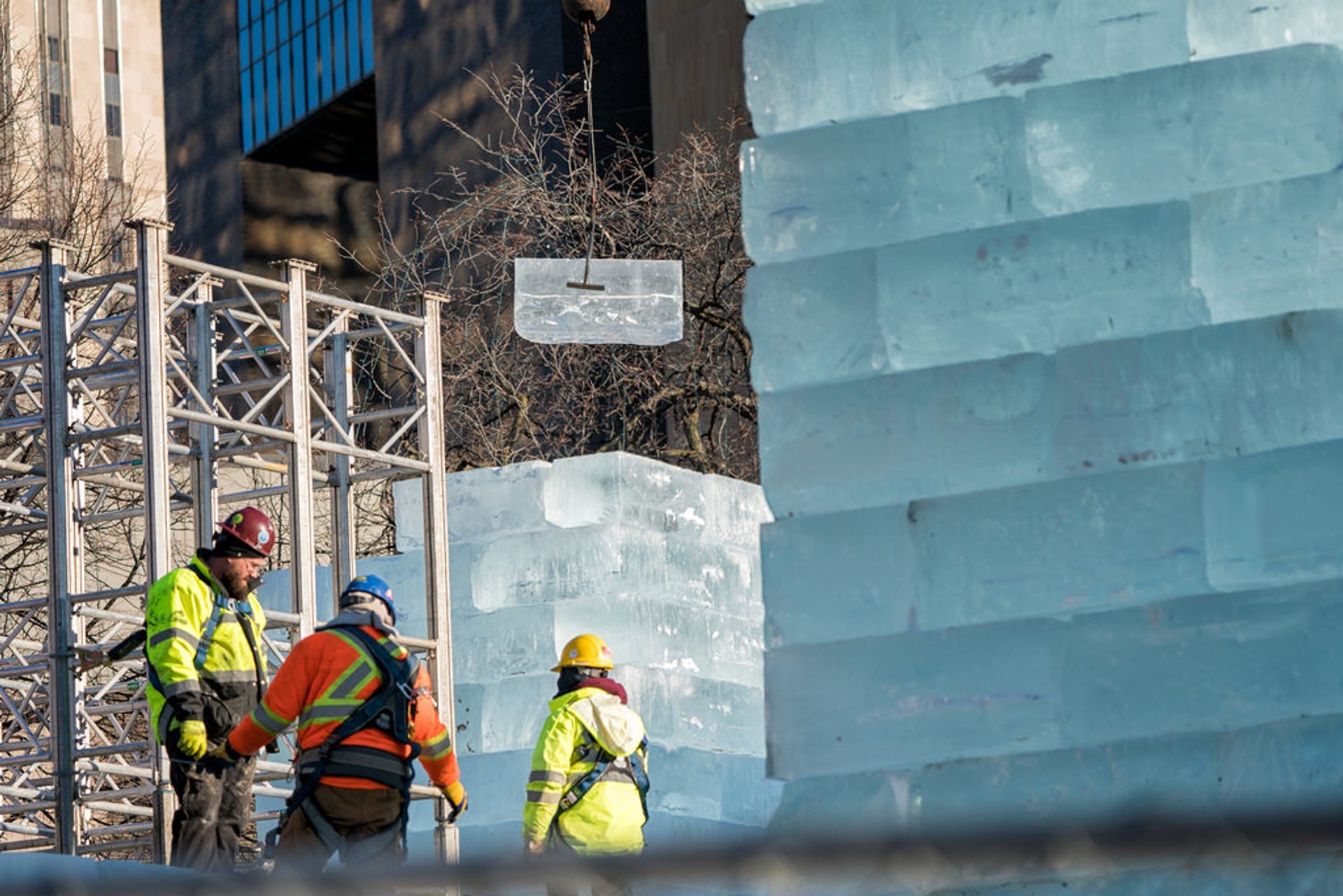 Ascension by House of Thune, Minnesota State Snow Sculpting Competition at the Minnesota State Fairgrounds
O Saint Paul Winter Carnival tem sido desenhando milhares de Minnesotas durante a estação fria desde 1886. Tem sido uma tradição familiar respeitada para a área metropolitana de Twin Cities. Naquela época, este evento costumava apresentar atividades como bobsled e corrida de cavalos de gelo, no entanto agora você pode participar em coroações, desfiles, um festival de cerveja, uma corrida de trenó de cães, esculturas de neve e gelo, exposições, cabaret, e um concurso de quebra-cabeças.
O Saint Paul Winter Carnival oferece muito para fazer todos os dias. Quer seja descer um deslizamento de neve gigante, jogar em pilhas de neve, participar no Amateur Snow Sculpting Contest, ir esquiar, ou simplesmente assistir e desfrutar de seus arredores.
Desfiles sempre foram a parte mais popular do Saint Paul Winter Carnival. O Moon Glow Pedestrian Parade inicia o Carnaval no centro de Saint Paul. Os participantes usam luminárias e caminham desde a Câmara de Comércio de Saint Paul até Rice Park.
King Boreas Grand Day Parade é uma tradição desde 1886, quando o Rei Boreas o Primeiro foi coroado em um palácio de gelo. O desfile consiste em dezenas de bandas de marcha, carroças festivas, e artistas indo de West Seventh Street para Rice Park. Vulcan Victory Torchlight Parade é o último a ter lugar no carnaval. Começa na 5a e Wacouta, desce pela 5a Rua até Washington Avenue e depois pela 4a Rua até chegar ao Rice Park, onde termina.
Encontre hotéis e airbnbs perto de Saint Paul Winter Carnival (mapa)