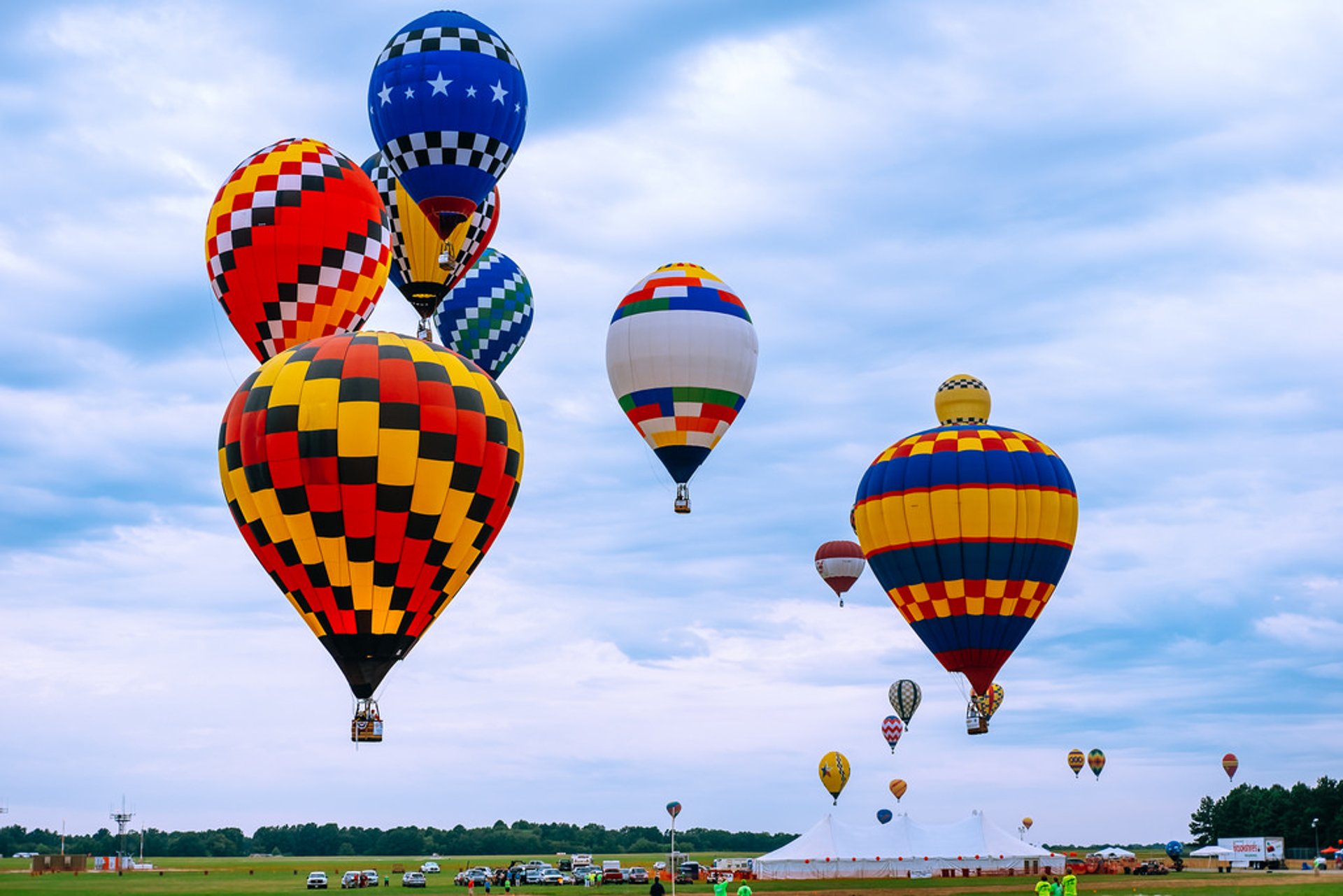 Dieses Hot Air Ballon Festival in Texas ist ein Weltklasse-Wettbewerb, der die besten Piloten aus der ganzen Welt anzieht. Es ist ein Balloon Federation of America Event und eines der wichtigsten großen Ballon-Events in Texas, und ist in der Top-20 Liste der Heißluftballon-Festivals in den USA enthalten.
Das Great Texas Balloon Race ist ein dreitägiges Festival, das jeden Juli im East Texas Regional Airport statt findet. 1985 erhielt Longview den Titel "The Balloon Capital of Texas". Jeden Sommer nehmen etwa 50 Ballonfahrer am spannenden Wettbewerb teil. Weitere Unterhaltungsaktivitäten sind Live-Konzerte, Ballon-Touren und Flüge. Balloon Glows wird jeden Abend die Zuschauer mit einer großen Anzeige von Farbe und Aufregung zu unterhalten. Besonders geformte Luftballons, die wie Darth Vader, Master Yoda, Tall Steve, Claw.d und Neptuno aussehen, werden an verschiedenen Orten in Longview sein
Jeder kann aus der Nähe aufstehen und beobachten, wie Ballons aufgeblasen und betrieben werden. Dutzende von Verkäufern zeigen ihre Kunst, Kunsthandwerk und andere Waren in Ständen, die entlang einer improvisierten Mitte aufgestellt sind. Kinderland ist ein eingeschränkter Bereich für Kinder, die eine geringe Eintrittsgebühr zu zahlen erfordert. Aktivitäten und Attraktionen unterscheiden sich von Jahr zu Jahr, aber es ist immer eine lustige Zeit
Das Great Texas Balloon Race wurde erstmals 1978 abgehalten, und es erschien nach vielen Bemühungen von Dr. Bill Bussey, D.D.S., ein Weltrekord-Heißluftballonpilot, und Frankie Parson Riggins und Mary LeTourneau, Longview Mall Manager.
Finde Hotels und Airbnbs in der Nähe von Great Texas Balloon Race (Karte)