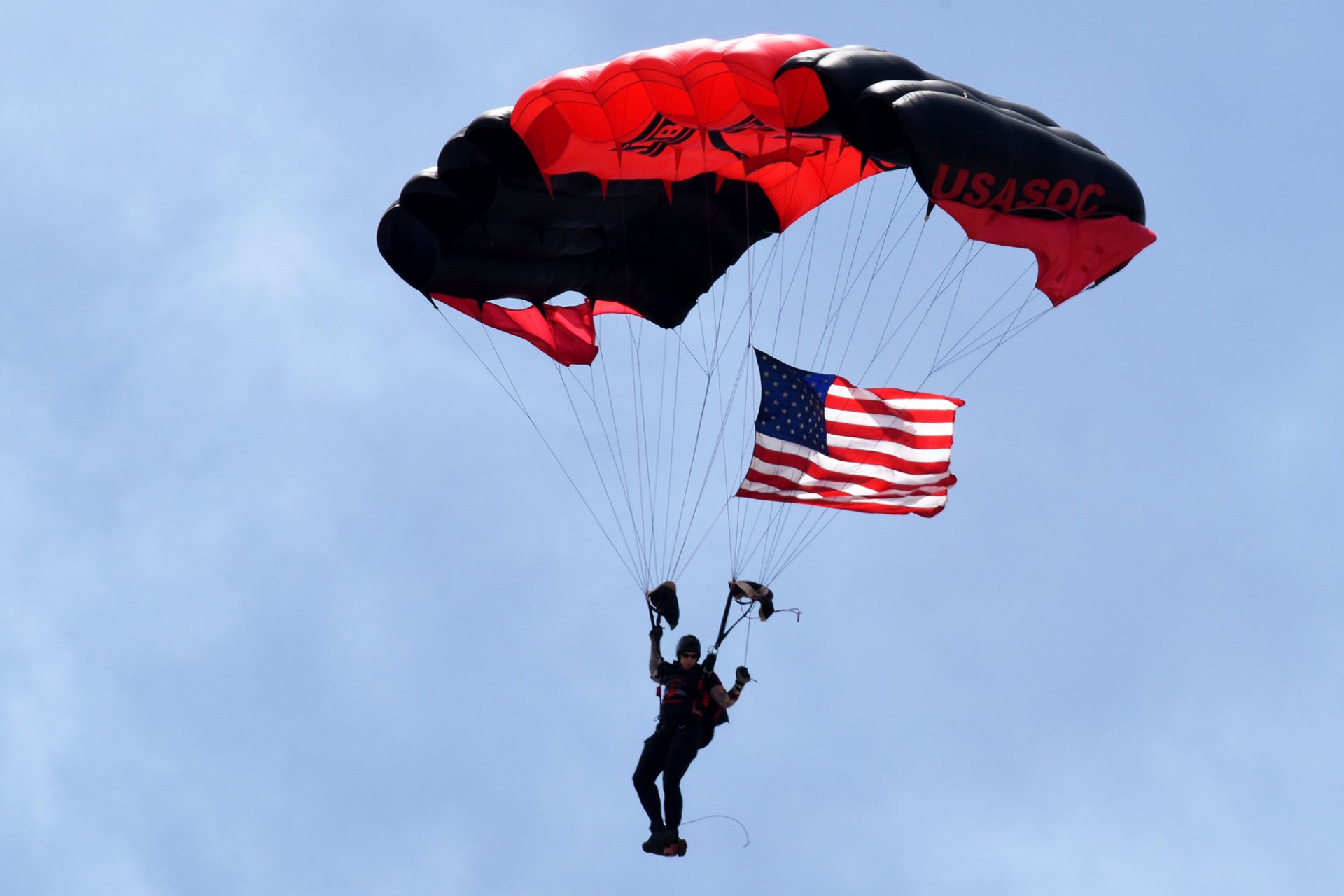 Thunder Over the Sound: Keesler & Biloxi Air & Space Show est un événement populaire organisé conjointement par Keesler Air Force Base et la ville de Biloxi, Mississippi. L'exposition aérienne dispose de cascades aériennes étonnantes et des affichages éducatifs statiques, ainsi que des divertissements familiaux. Des milliers de personnes se réunissent pour s'émerveiller de divers aéronefs militaires et civils, profiter des performances et apprendre des États-Unis. les branches militaires et leur patrimoine.
Les points saillants de Thunder Over the Sound : Keesler & Biloxi Air & Space Show comprennent des artistes de premier plan comme les Thunderbirds de l'Air Force américaine, l'AeroShell Aerobatic Team [T-6 Texan (x 4), Clemens Kuhlig, Patty Wagstaff, Greg Colyer (T-33 Shooting Star), Trojan Phlyers (T-28 Trojan (x 2) et Randy Ball (MiG-17).
Portes de la base aérienne Kessler ouvertes le matin. Les participants pourront voir des affichages d'aéronefs statiques et regarder des actes d'acrobatie. Dans l'après-midi, les festivités se poursuivent à Biloxi, le long du bord de mer au large de White Ave. Les Thunderbirds et d'autres vedettes survoleront le golfe du Mexique. Keesler Air Force Base est connue pour la formation au commerce au sol, qui est sa spécialité depuis son ouverture en 1941 pendant la Seconde Guerre mondiale. Il dispose d'écoles techniques de haute qualité. La base abrite la 403e Escadre du Commandement de la Réserve de la Force aérienne, le 815e Escadron de transport aérien et le 53e Escadron de reconnaissance météorologique.
Rechercher des hôtels et des airbnbs à proximité de Thunder Over the Sound: Keesler & Biloxi Air & Space Show (carte)