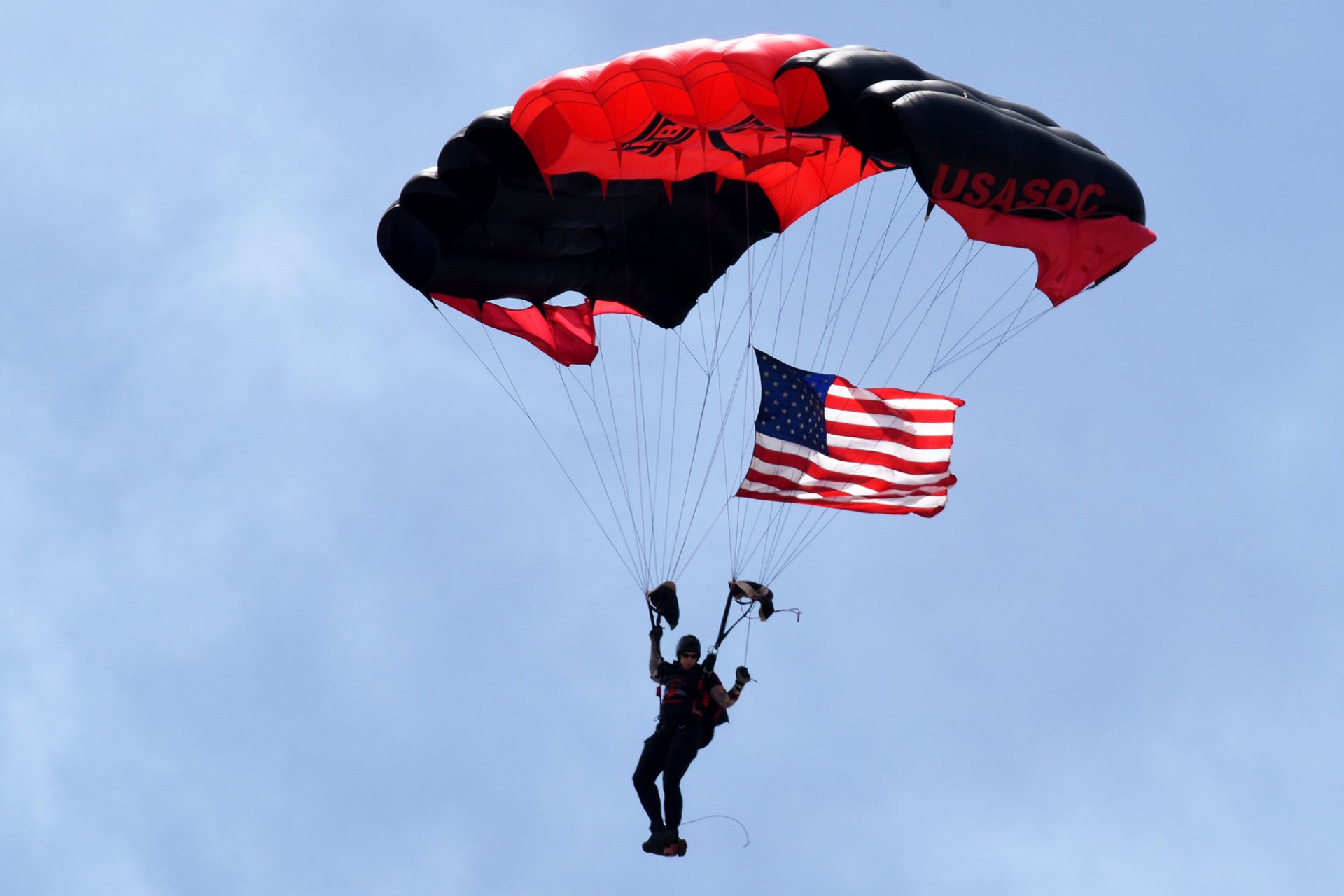 Thunder Over the Sound: Keesler & Biloxi Air & Space Show é um evento popular realizado conjuntamente pela Base da Força Aérea de Keesler e pela Cidade de Biloxi, Mississippi. O show aéreo apresenta acrobacias aéreas incríveis e displays educativos estáticos, bem como entretenimento familiar. Milhares se reúnem para se maravilhar com vários aviões militares e civis, desfrutar das performances e aprender sobre os EUA. ramos militares e sua herança.
Os destaques do Thunder Over the Sound: Keesler & Biloxi Air & Space Show incluem os melhores artistas como o United States Air Force Thunderbirds, AeroShell Aerobatic Team [T-6 Texan (x 4), Clemens Kuhlig, Patty Wagstaff, Greg Colyer (T-33 Shooting Star), Trojan Phlyers (T-28 Trojan (x 2), e Randy Ball (MiG-17).
Portas da Base Aérea Kessler abertas pela manhã. Os participantes poderão ver exibições de aeronaves estáticas e assistir a atos de acrobacia. À tarde, as festividades continuam em Biloxi, ao longo do litoral de White Ave. Os Thunderbirds e outros titulares vão voar sobre o Golfo do México. Keesler Base da Força Aérea é conhecida por treinamento de comércio terrestre, que tem sido sua especialidade desde a abertura em 1941 durante a Segunda Guerra Mundial. Oferece escolas técnicas de alta qualidade. A base abriga o 403d Wing do Comando da Força Aérea, o 815o Esquadrão de Transporte Aéreo e o 53o Esquadrão de Reconhecimento Meteorológico.
Encontre hotéis e airbnbs perto de Thunder Over the Sound: Keesler & Biloxi Air & Space Show (mapa)