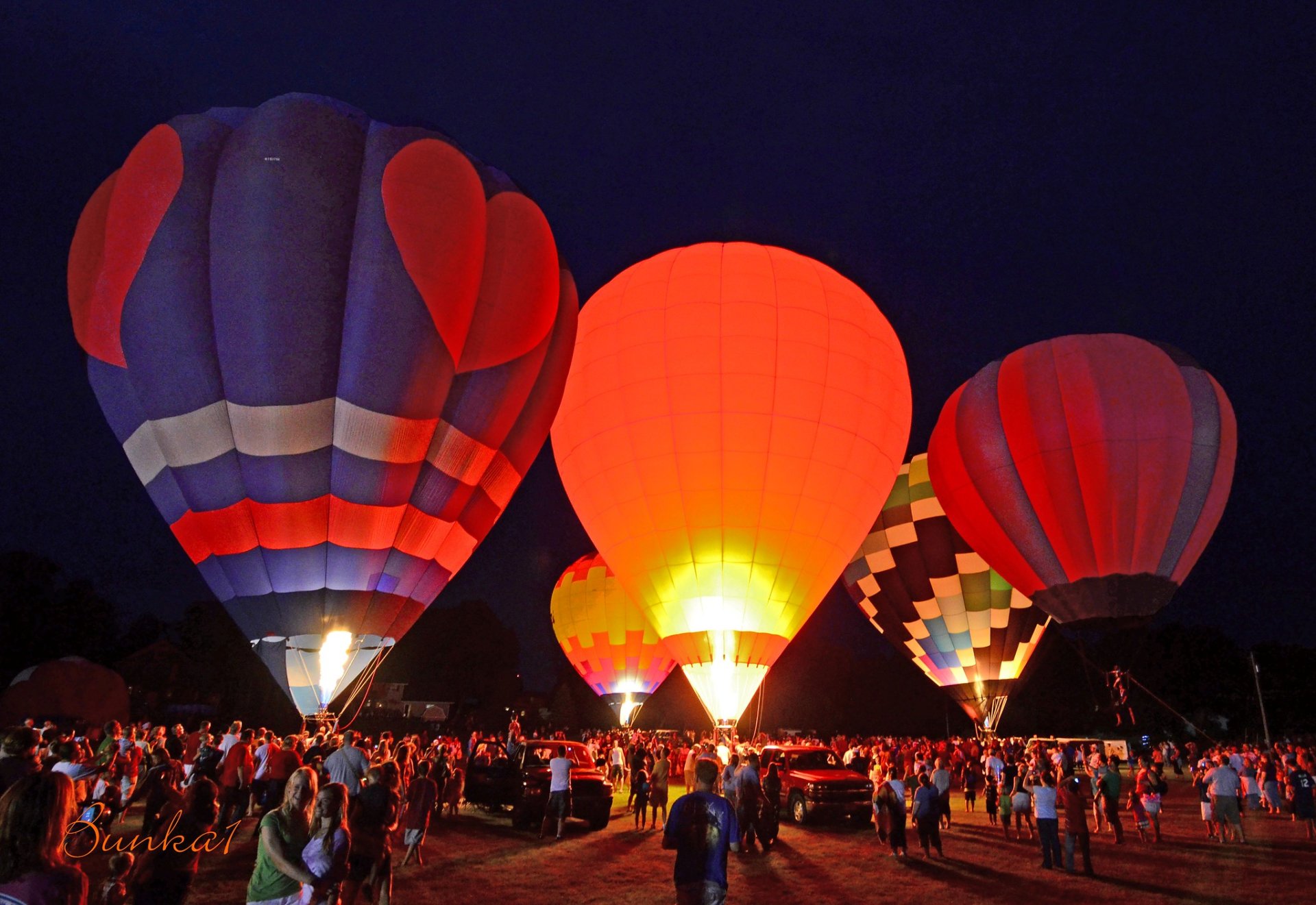 Seymour, Wisconsin, s'appelle Home of the Hamburger parce que le premier hamburger au monde a été servi à la Foire Seymour de 1885. Pour commémorer le patrimoine de la ville, le Hamburger Fest annuel se tient à Seymour chaque août.
Rallye de ballon d'air chaud
Le Hot Air Ballon Rally est le point culminant de ce week-end d'été. Le rallye, qui se tient au Rock Ledge School Grounds, se déroule habituellement les vendredi et samedi après-midi de 16h à 21h. Les festivités comportent une lueur de ballons à air chaud vers 18h30 les deux jours, ainsi que les ballons à air chaud du samedi matin ascension dans le ciel. En outre, les enfants peuvent profiter de maisons de rebond gonflables et de spectacles de magie. Divers aliments sont disponibles à l'achat, y compris beaucoup de hamburgers, bien sûr.
Le festival, qui se tient depuis 1989, présente également un spectacle automobile et de la musique live. Seymour, situé au cœur du pays laitier, à environ 15 miles (24 km) de Green Bay, est l'endroit idéal pour un week-end d'été avec la famille.
Rechercher des hôtels et des airbnbs à proximité de Hamburger Fest (carte)