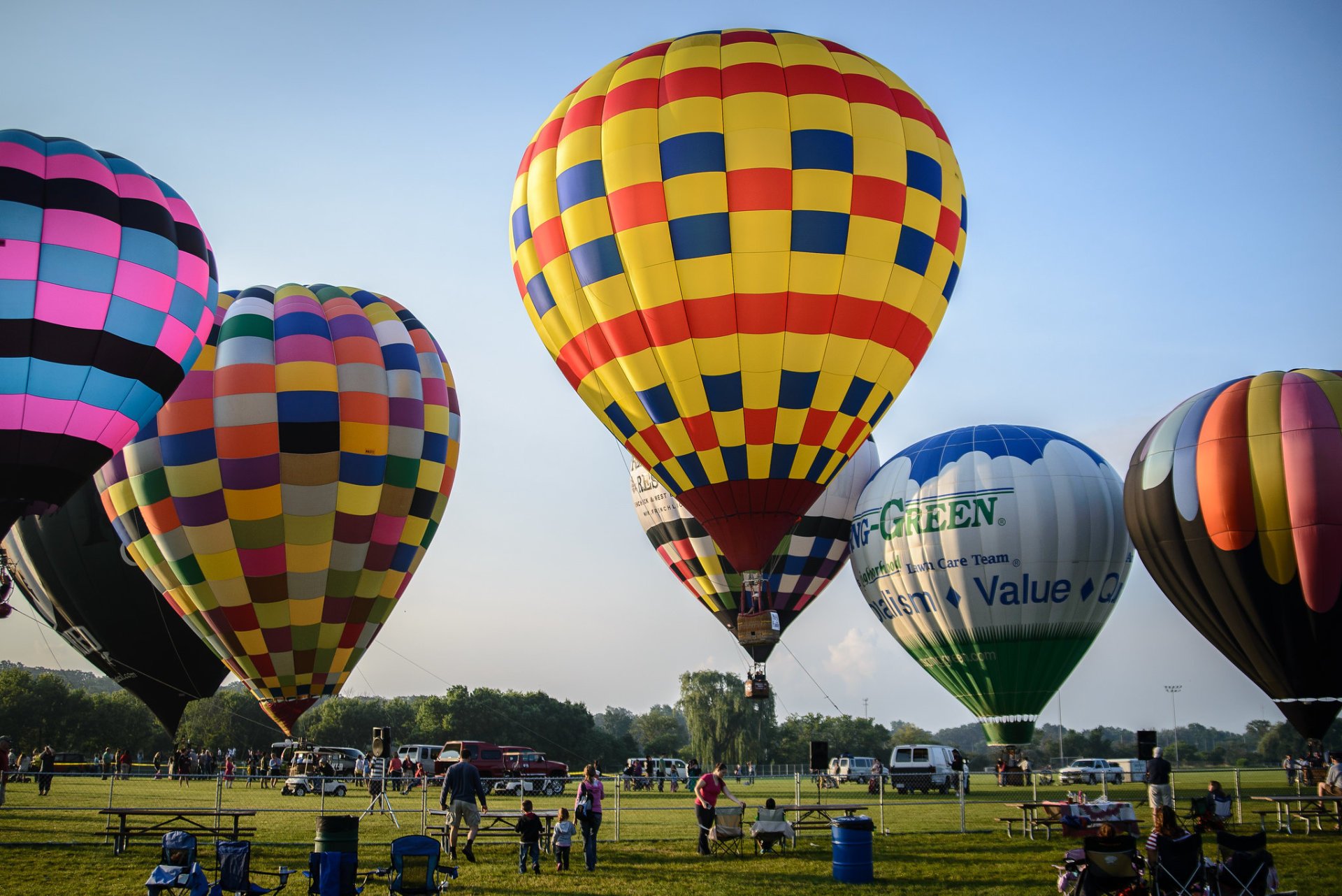 Lisle's Eyes to the Skies Hot Air Balloon Festival occupa un parco comunitario di 110 acri (o 44,5 ha) per alcuni giorni di fila, trasformando questa zona in un'enorme zona familiare. Potete guardare i palloncini salire in cielo sia in mattinata presto che in serata. Ciò che è ancora più emozionante, è possibile sperimentare un giro in palloncino legato e ricordare Lisle's festival di palloncino ad aria calda per sempre.
In effetti, tutti troveranno qualcosa per se stessi. Oltre al centro del festival, lo spettacolo di palloncini ad aria calda, Eyes to the Skies presenta una fiera artigianale, venditori di cibo, un'area per bambini, e musica ogni notte su due tappe per ballare i calzini fuori. Gli organizzatori hanno rivelato che alcune persone vengono a Eyes to the Skies solo per visitare i loro venditori di cibo preferiti e gustare piatti che innaffiano la bocca. Quindi si', assicurati di arrivare con l'appetito.
Per ottenere maggiori informazioni sul festival, vi consigliamo di andare alle Risorse Esterne qui sotto. Inoltre, non esitate a usare la mappa qui sotto per trovare le migliori sistemazioni nelle vicinanze.
Trova hotel e airbnb vicino a Eyes to the Skies Hot Air Balloon Festival (Mappa)