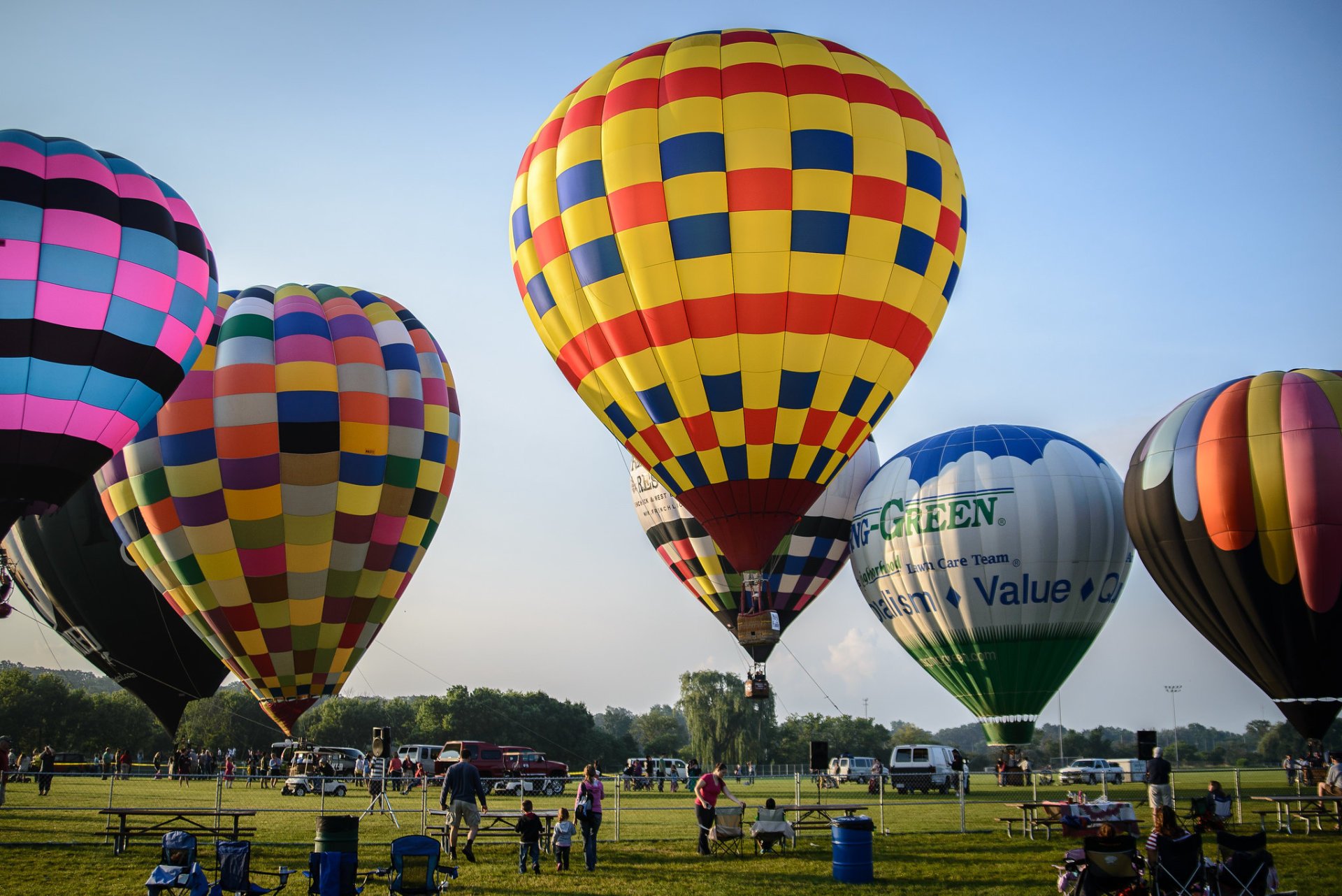 Lisle's Eyes to the Skies Hot Air Balloon Festival nimmt einen 110 Hektar großen (oder 44,5 ha) Lisle Community Park für ein paar Tage in Folge ein und verwandelt dieses Gebiet in eine riesige familienfreundliche Zone. Sie können beobachten, wie die Luftballons am Himmel sowohl früh morgens als auch abends aufsteigen. Was ist noch spannender, können Sie eine festgebundene Ballonfahrt erleben und sich an das Heißluftballonfestival von Lisle's für immer erinnern.
In der Tat, jeder wird dort etwas für sich selbst finden. Neben dem Mittelpunkt des Festivals, der Heißluftballon-Show, bietet Eyes to the Skies eine Handwerksmesse, Lebensmittelverkäufer, einen Kinderbereich und Musik abends auf zwei Bühnen, um deine Socken abzutanzen. Die Organisatoren zeigten, dass einige Leute zu Eyes to the Skies kommen, nur um ihre Lieblings-Lebensmittelverkäufer zu besuchen und köstliche Gerichte zu genießen. Also ja, stellen Sie sicher, dass Sie mit Appetit ankommen.
Um mehr Informationen über das Festival zu erhalten, empfehlen wir Ihnen, zu den externen Ressourcen zu gehen. Auch fühlen Sie sich frei, die Karte unten zu verwenden, um die besten Unterkünfte in der Nähe zu finden.
Finde Hotels und Airbnbs in der Nähe von Eyes to the Skies Hot Air Balloon Festival (Karte)