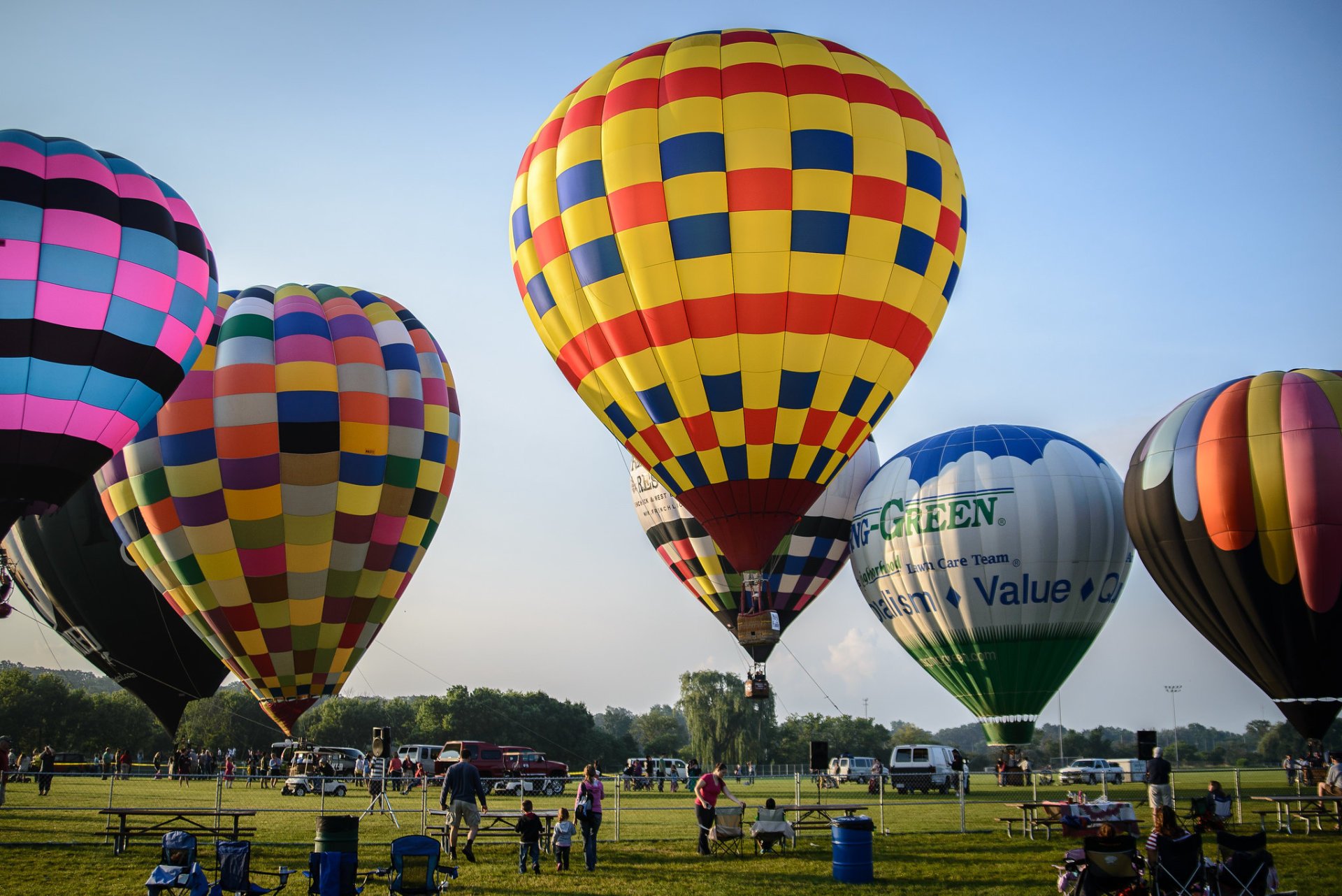 A Lisle's Eyes to the Skies Hot Air Balloon Festival ocupa um Parque Comunitário Lisle de 110 acres (ou 44,5 ha) por alguns dias consecutivos, transformando esta área numa enorme zona familiar. Você pode assistir os balões voando no céu tanto de manhã cedo e à noite. O que é ainda mais emocionante, você pode experimentar um passeio de balão amarrado e lembrar Lisle festival de balão de ar quente para o bem.
Na verdade, todos vão encontrar alguma coisa para si mesmos. Além do ponto central do festival, o show de balões de ar quente, Eyes to the Skies apresenta uma feira de artesanato, fornecedores de comida, uma área infantil, e música noturna em dois palcos para dançar suas meias fora. Os organizadores revelaram que algumas pessoas vêm a Eyes to the Cees apenas para visitar seus fornecedores de alimentos favoritos e desfrutar de pratos de água bucal. Por isso, certifique-se de que chega com apetite.
Para obter mais informações sobre o festival, sugerimos que você vá para os Recursos Externos abaixo. Também não hesite em usar o mapa abaixo para encontrar as melhores acomodações próximas.
Encontre hotéis e airbnbs perto de Eyes to the Skies Hot Air Balloon Festival (mapa)