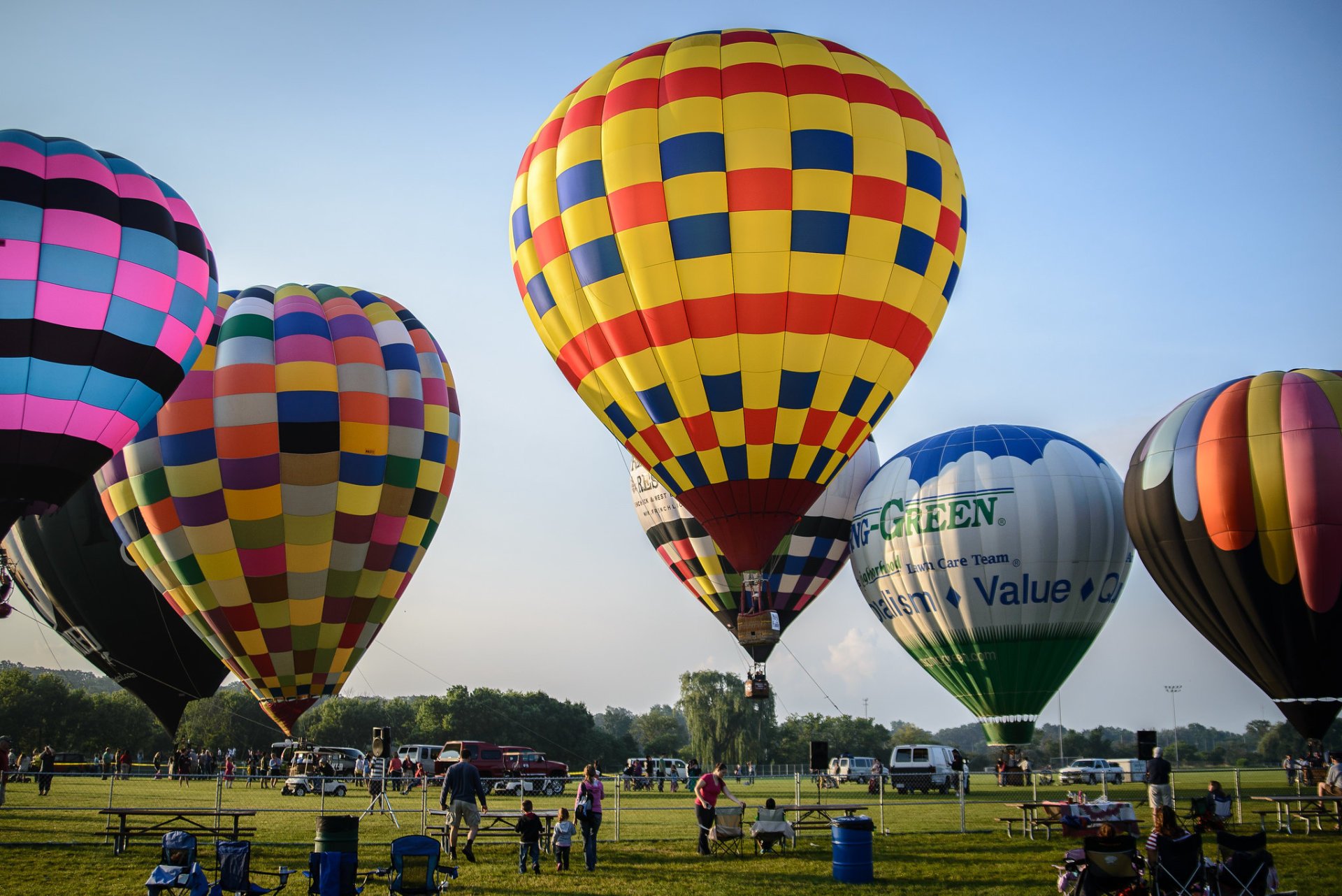 Lisle's Eyes to the Skies Hot Air Ballon Festival occupe un parc communautaire Lisle de 110 acres (ou 44,5 ha) pendant quelques jours de suite, transformant cette zone en une immense zone familiale. Vous pouvez regarder les ballons monter dans le ciel tôt le matin et le soir. Ce qui est encore plus palpitant, vous pouvez faire l'expérience d'une balade en montgolfière attachée et vous rappeler Lisle festival de montgolfière à air chaud pour de bon.
En fait, tout le monde y trouvera quelque chose pour soi. En plus du point central du festival, le spectacle de montgolfière à air chaud, Eyes to the Skies propose une foire artisanale, des vendeurs de nourriture, un espace pour enfants, et de la musique tous les soirs sur deux étapes pour danser vos chaussettes. Les organisateurs ont révélé que certaines personnes viennent à Eyes to the Skies juste pour visiter leurs vendeurs de nourriture préférés et profiter de plats d'arrosage de bouche. Alors oui, assurez-vous d'arriver avec un appétit.
Pour obtenir plus d'informations sur le festival, nous vous suggérons d'aller à la section Ressources externes ci-dessous. N'hésitez pas à utiliser la carte ci-dessous pour trouver les meilleurs hébergements à proximité.
Rechercher des hôtels et des airbnbs à proximité de Eyes to the Skies Hot Air Balloon Festival (carte)