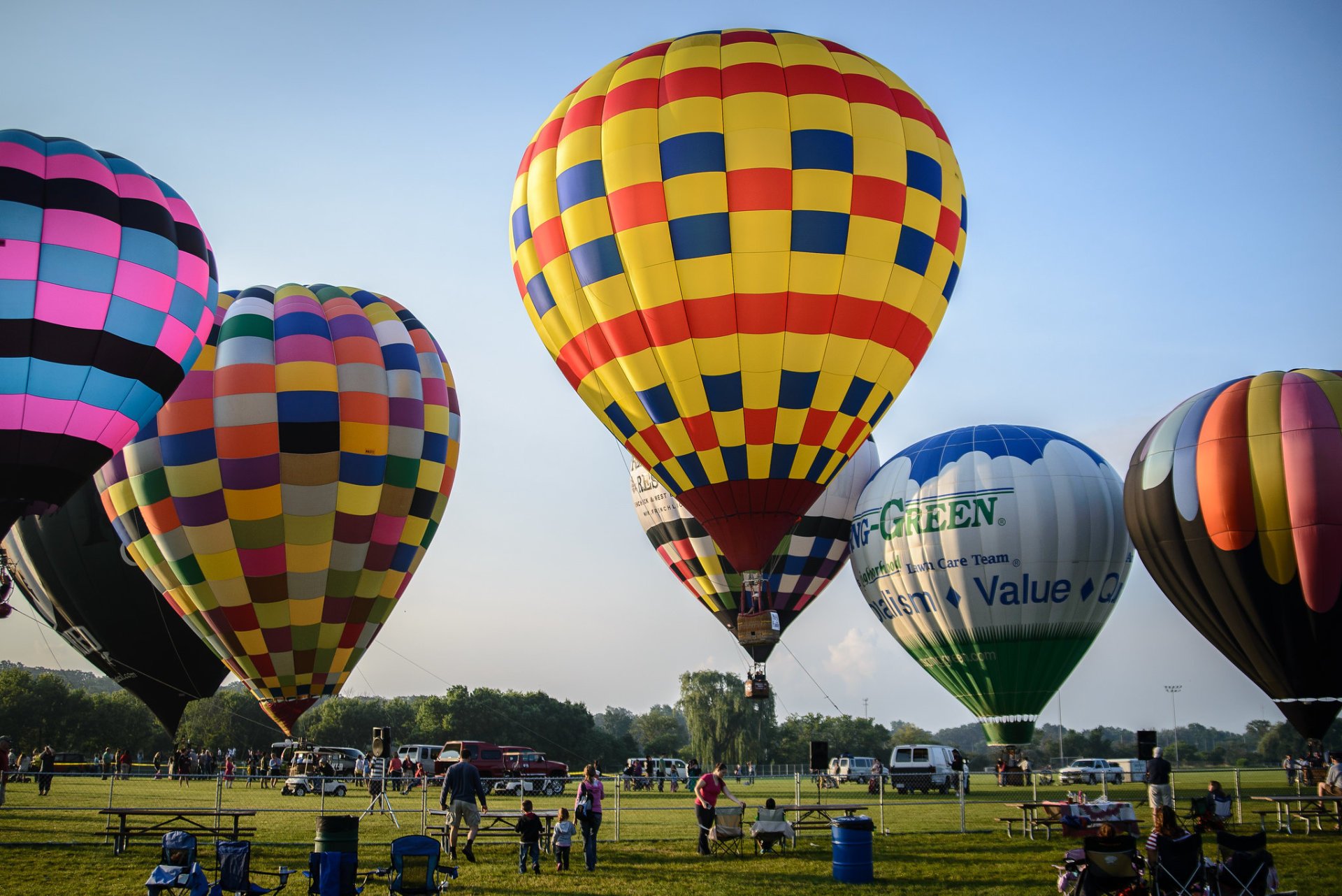 Lisle's Eyes to the Skies Hot Air Ballon Festival ocupa un parque comunitario de 110 hectáreas (o 44,5 hectáreas) durante unos días consecutivos, convirtiendo esta zona en una enorme zona familiar. Puedes ver los globos volar en el cielo tanto temprano por la mañana como por la noche. Lo que es aún más emocionante, usted puede experimentar un paseo en globo amarrado y recordar Lisle festival de globo de aire caliente para siempre.
De hecho, todo el mundo encontrará algo para sí mismos. Además del punto central del festival, el espectáculo de globos de aire caliente, Eyes to the Skies cuenta con una feria de artesanía, vendedores de alimentos, una zona infantil, y música cada noche en dos escenarios para bailar tus calcetines. Los organizadores revelaron que algunas personas vienen a Eyes to the Skies sólo para visitar a sus proveedores de alimentos favoritos y disfrutar de los platos que riegan la boca. Así que sí, asegúrate de llegar con apetito.
Para obtener más información sobre el festival, le sugerimos que vaya a los Recursos Externos a continuación. Además, no dude en utilizar el mapa de abajo para encontrar los mejores alojamientos cerca.
Encuentra hoteles y airbnbs cerca de Eyes to the Skies Hot Air Balloon Festival (mapa)