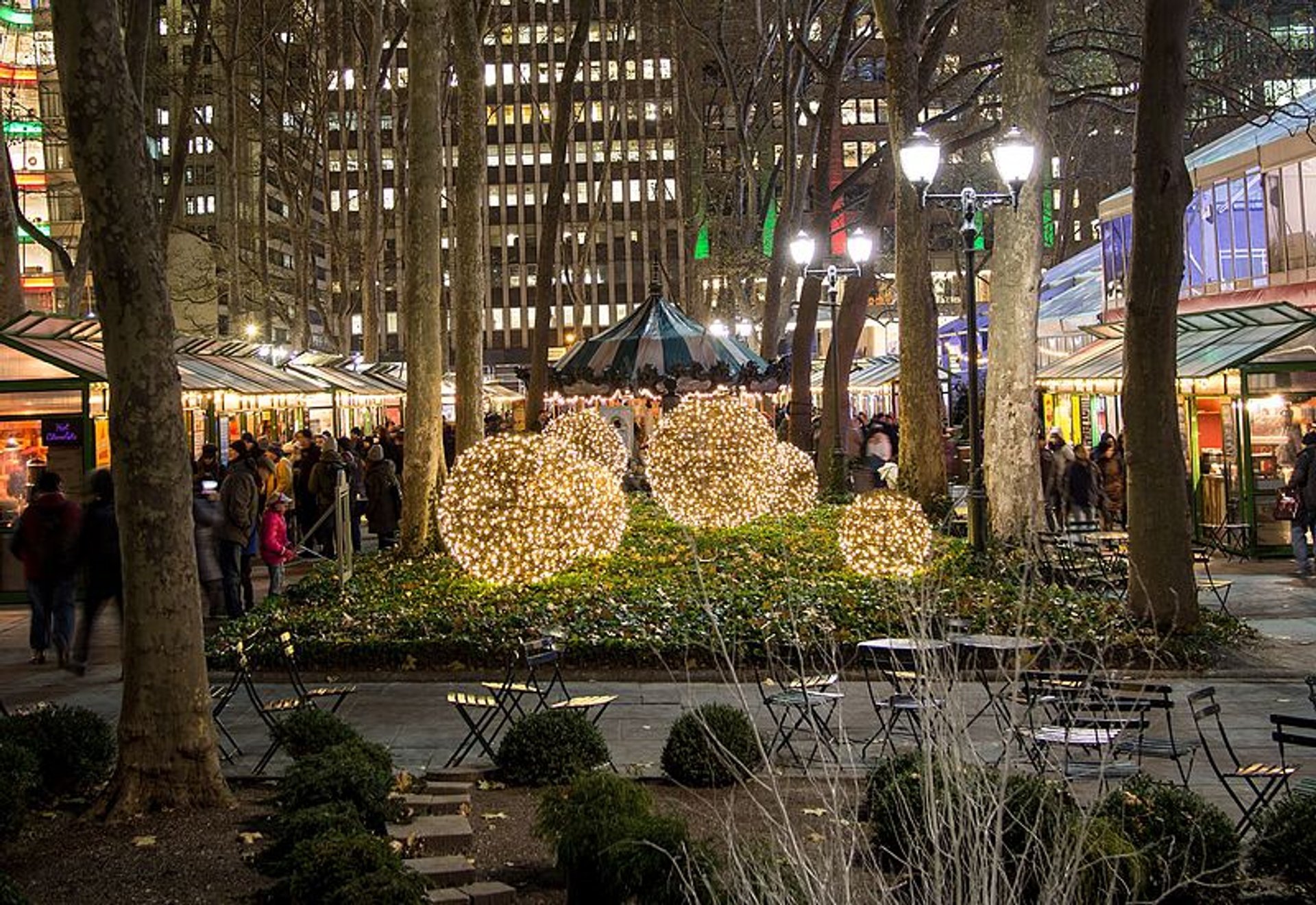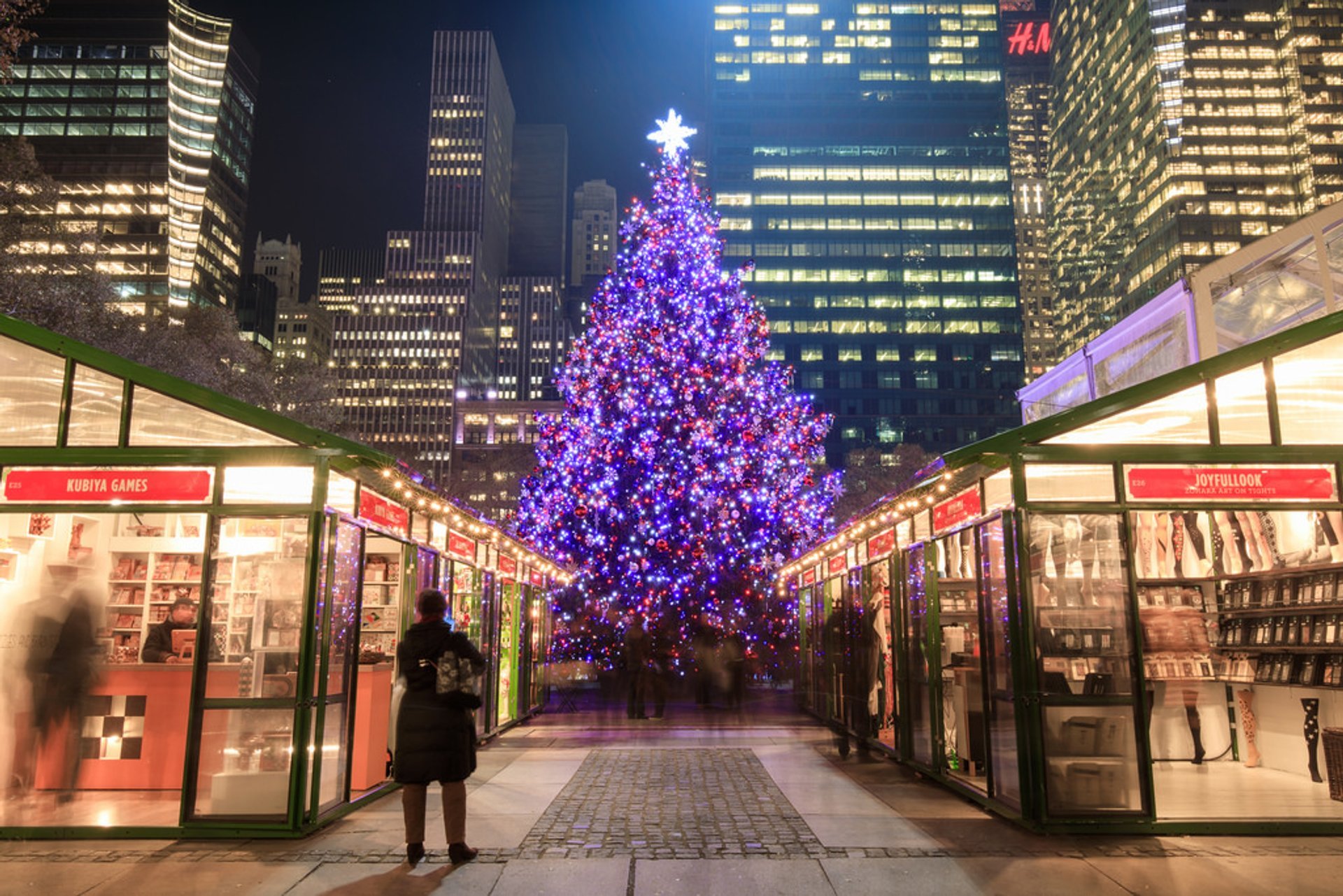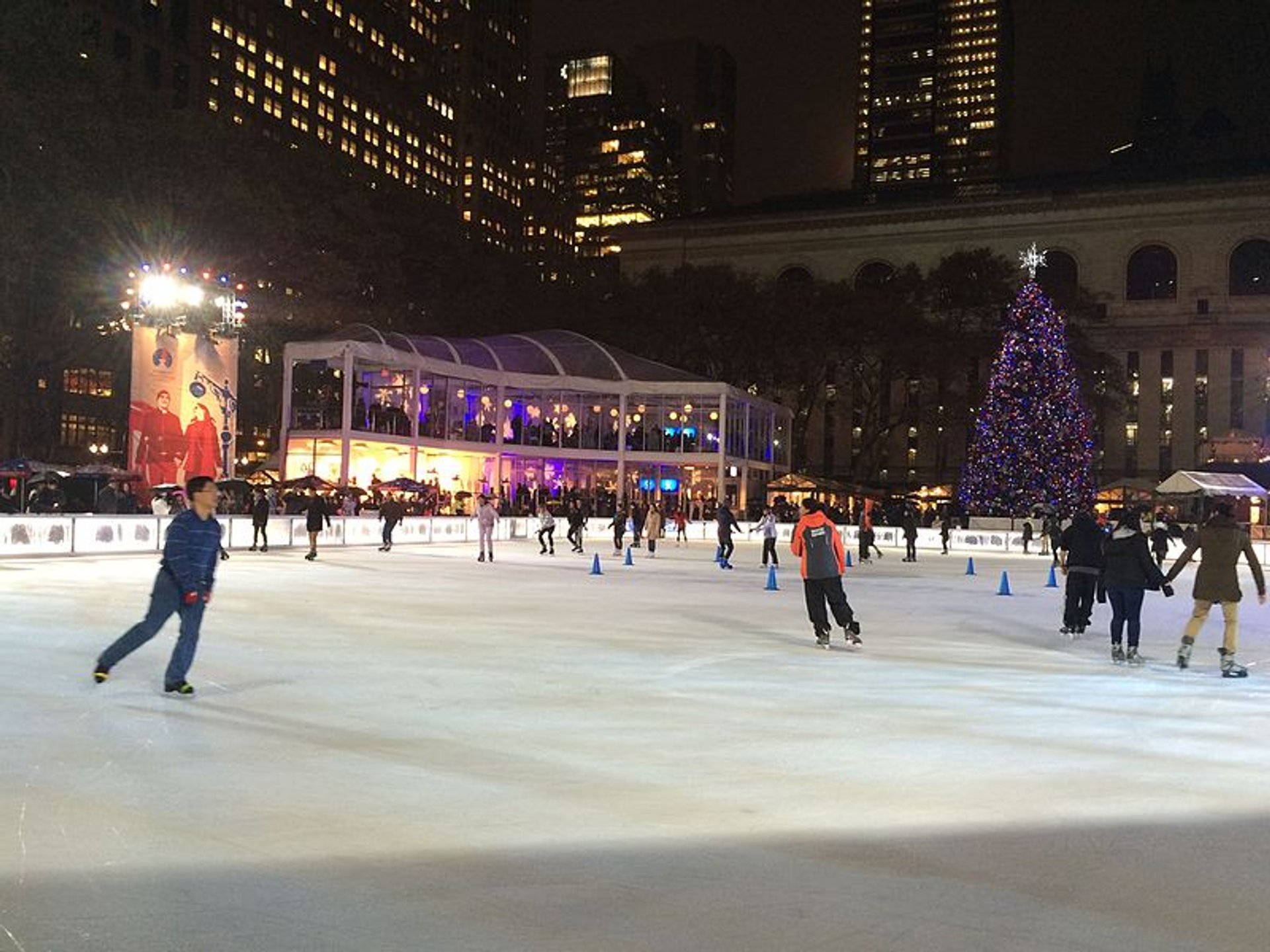 Bryant Park Winter Village é um almoço perfeito ou destino noturno durante o seu dia ocupado. Com iluminação festiva e numerosas lojas de férias, é uma ótima maneira de entrar no espírito de Natal. Leia um livro enquanto bebe chocolate quente ou assistir skaters no The Rink, que é a peça central do parque e a única pista de patinação no gelo em Nova York que tem entrada gratuita.
A pista de 17.000 pés quadrados está aberta até tarde, mas fica bastante cheia durante as horas de pico. Em alguns dias apresenta shows de patinação e outros eventos especiais.
A aldeia de inverno é criada em Bryant Park no final de outubro. O Rink e o The Lodge estão abertos a partir das 8 da manhã. Às 22H00. todos os dias até o início de março. As lojas de férias estão abertas até o início de janeiro. Cerca de 125 quiosques oferecem decoração artesanal, jóias, roupas e alimentos. Há até brinquedos feitos à mão para crianças e animais de estimação!
Bryant Park está situado atrás da icônica Biblioteca Pública de Nova Iorque, no centro de Manhattan
Encontre hotéis e airbnbs perto de ​Winter Village at Bryant Park (mapa)