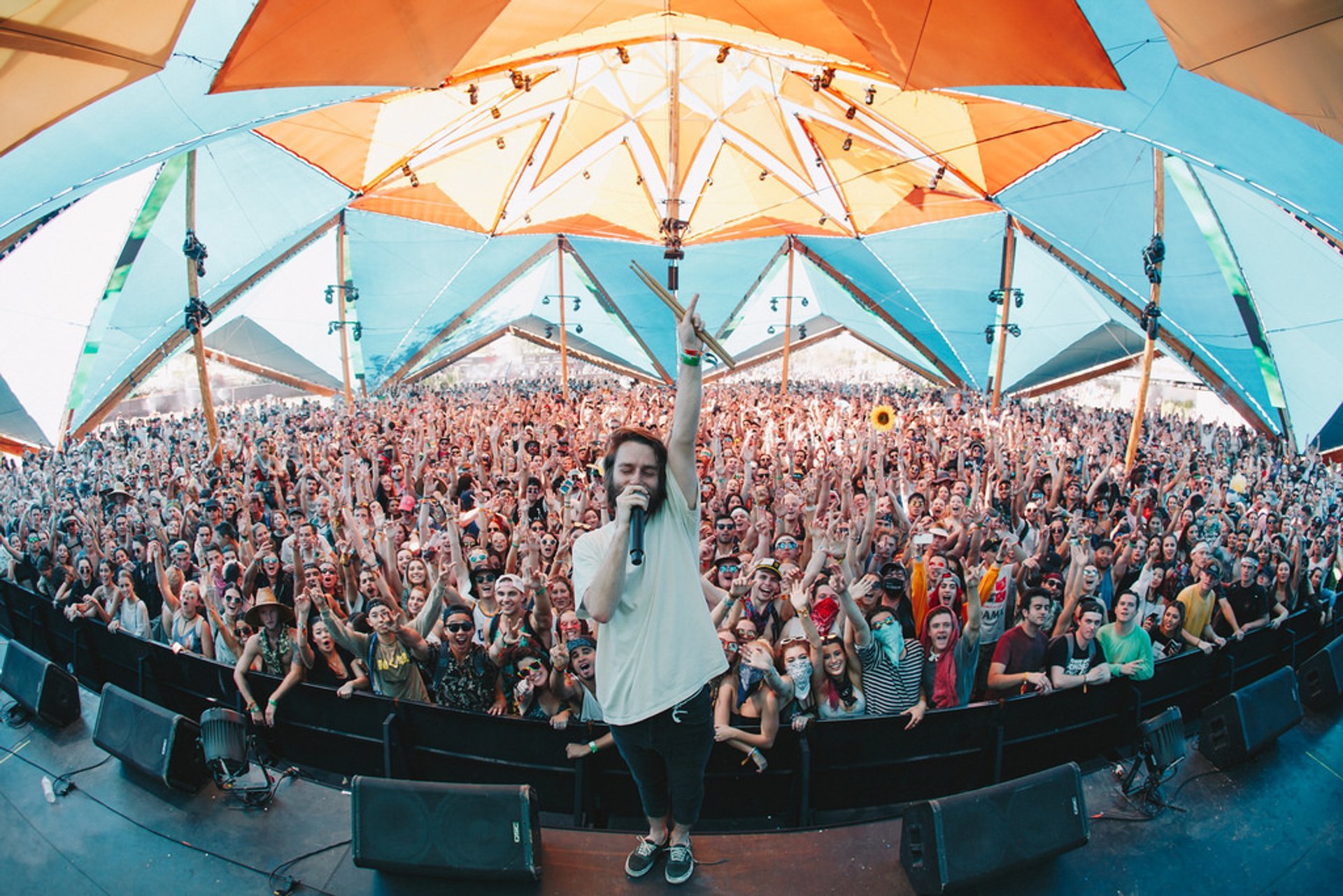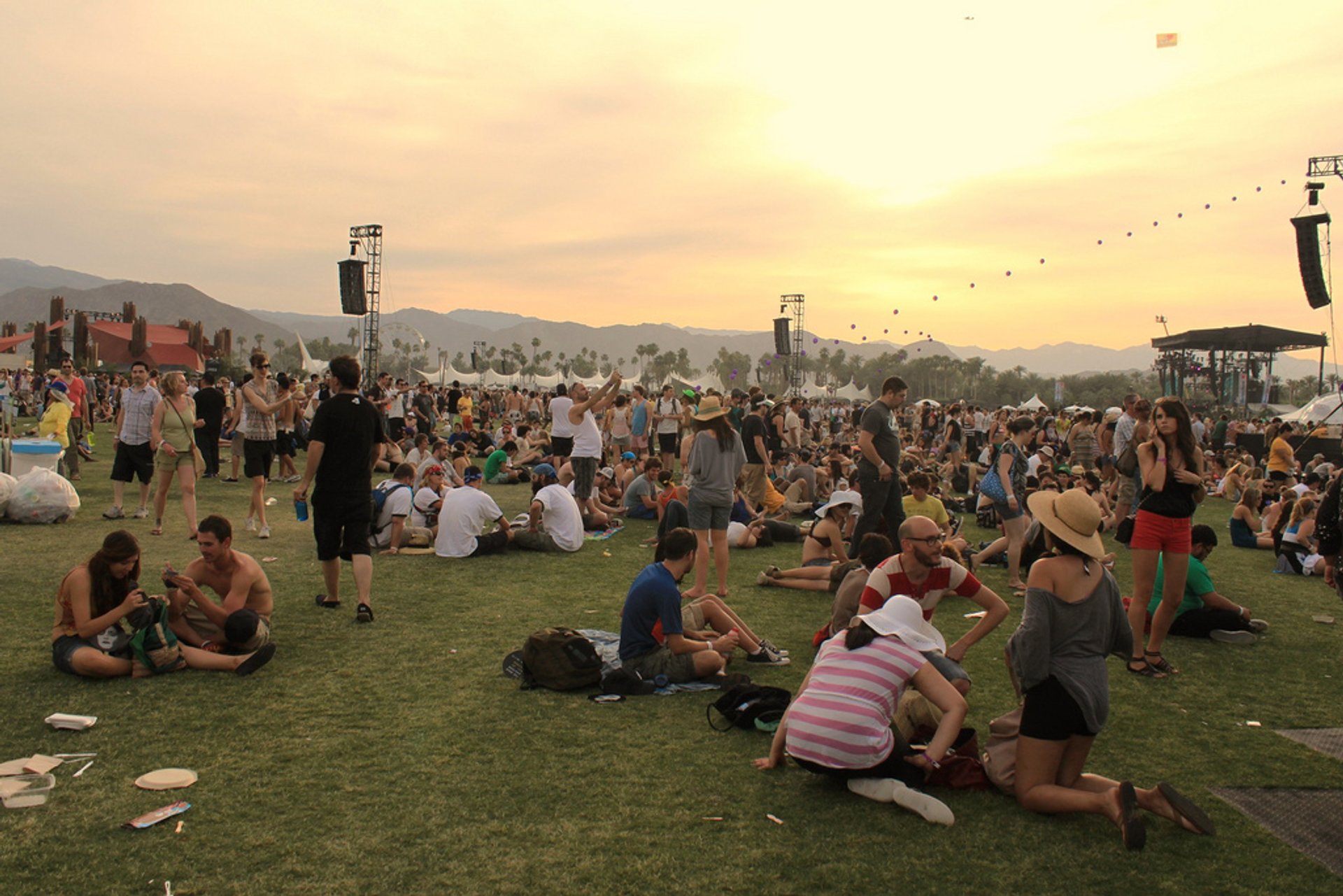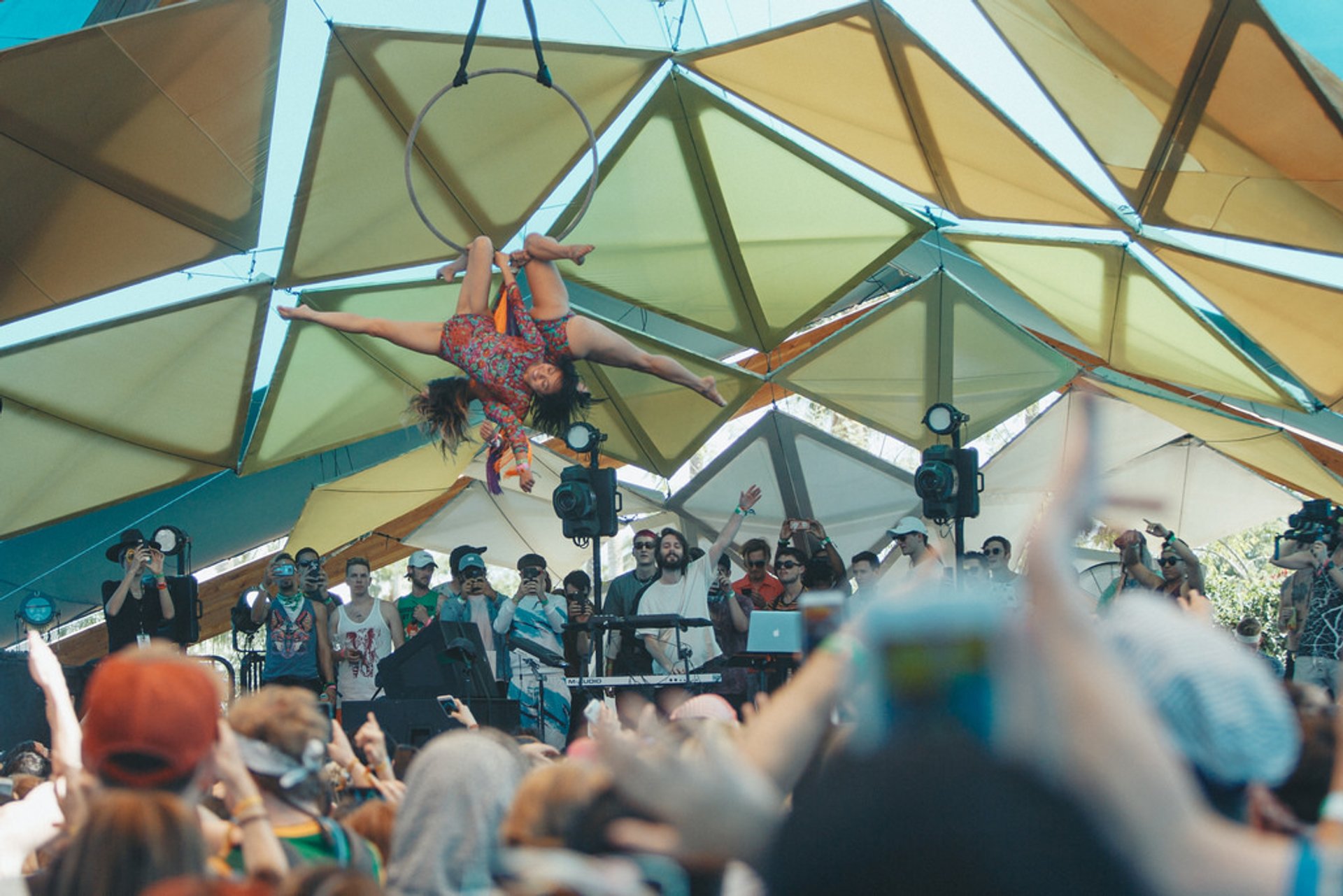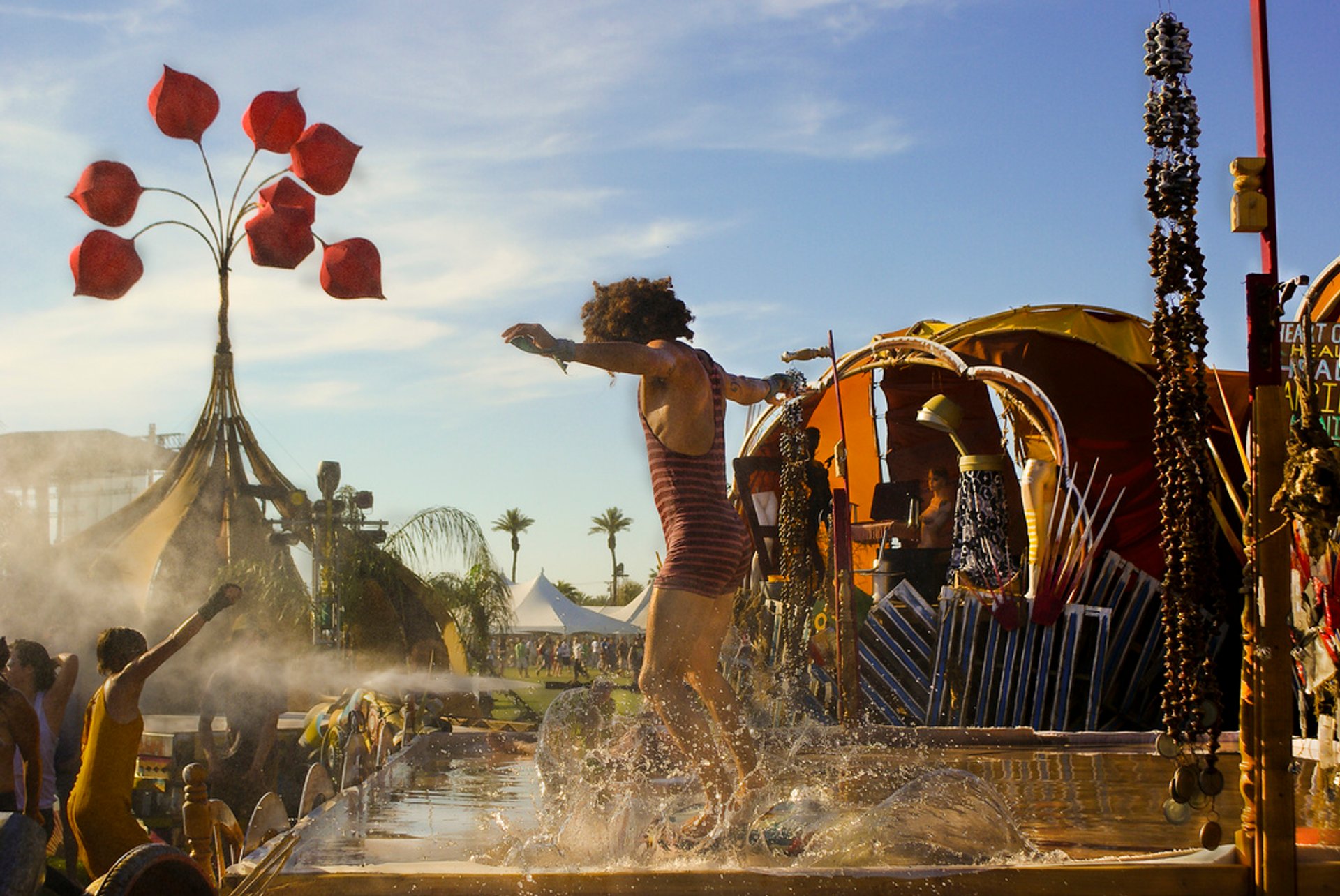 Coachella está listado entre os maiores festivais de música da América. Edição de 2016, por exemplo, reuniu 198.000 participantes, e a renda de $94 milhões. Suas linhas apresentam as melhores estrelas rock, indie, hip-hop e EDM. Daft Punk, Pink Floyd, The Cure, Kanye West, Blur, Pharrell Williams, Lana Del Rey, Rihanna, Madonna e muitas outras celebridades se apresentaram na Coachella. Os bilhetes estão esgotados em poucas horas.
No entanto, não tem sido tão impecável e brilhante desde o início, — o caminho para o sucesso e a popularidade foi bastante difícil. The Chemical Brothers, Rage Against the Machine, Morrissey, Beck e Tool foram os protagonistas do primeiro festival realizado em 1999. Estrelas famosas não impediram a estreia de Coachella do fracasso, e seus fundadores perderam $800.000. Eles foram forçados a cancelar o evento para 2000. No entanto, 2004 tornou-se o ano em que todos os bilhetes foram esgotados pela primeira vez na história do festival – que a agiotagem foi atribuída à Radiohead na formação. Três anos seguintes foram marcados com novos registros de comparecimento e renda. Cresceu para dois dias e depois um festival de três dias, e, no momento, estendeu-se para dois fins de semana sucessivos em meados de abril com a idêntica formação.
Como o nome sugere, o festival tradicionalmente acontece no Vale Coachella, nomeadamente na cidade de Indio.
Encontre hotéis e airbnbs perto de Coachella (mapa)