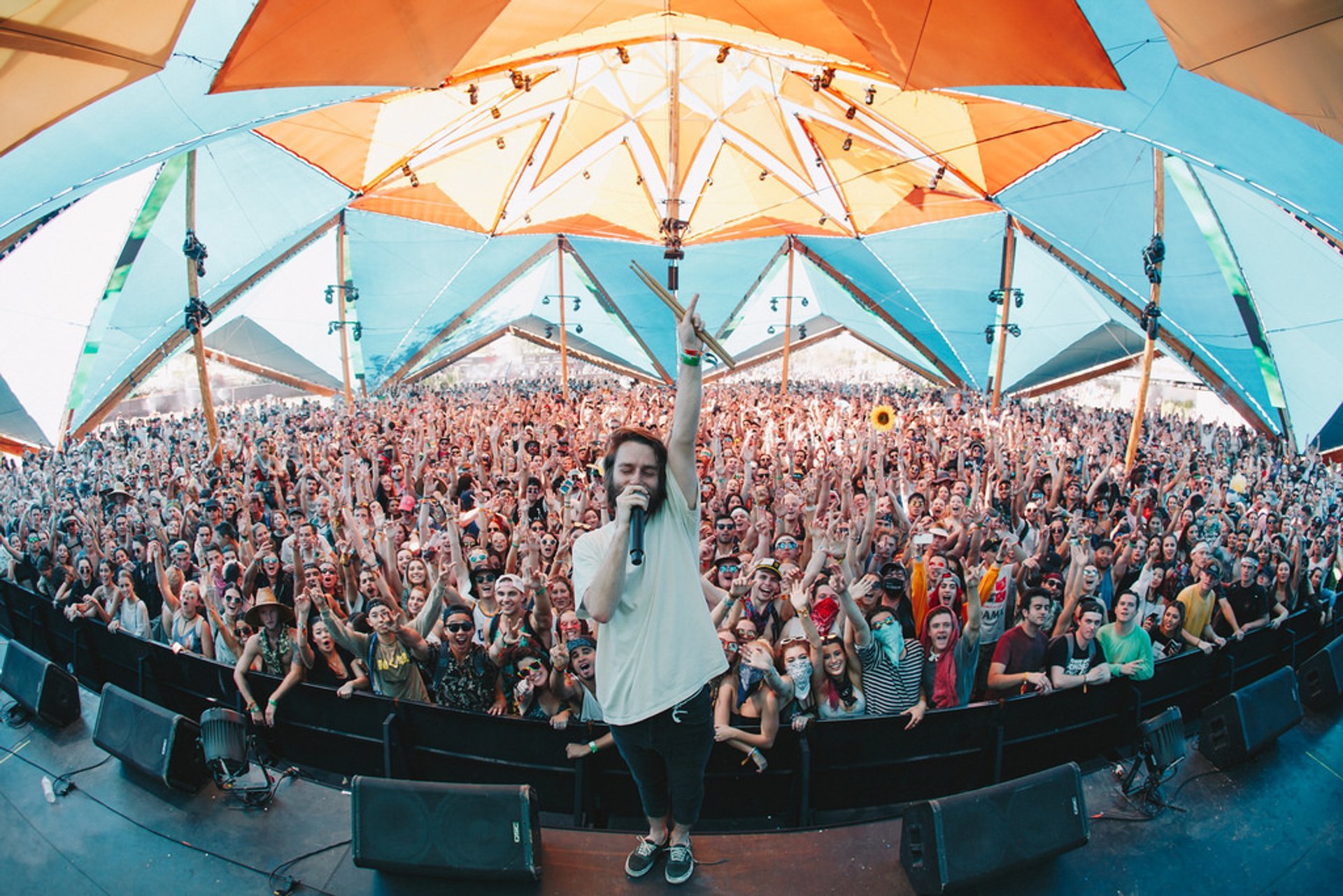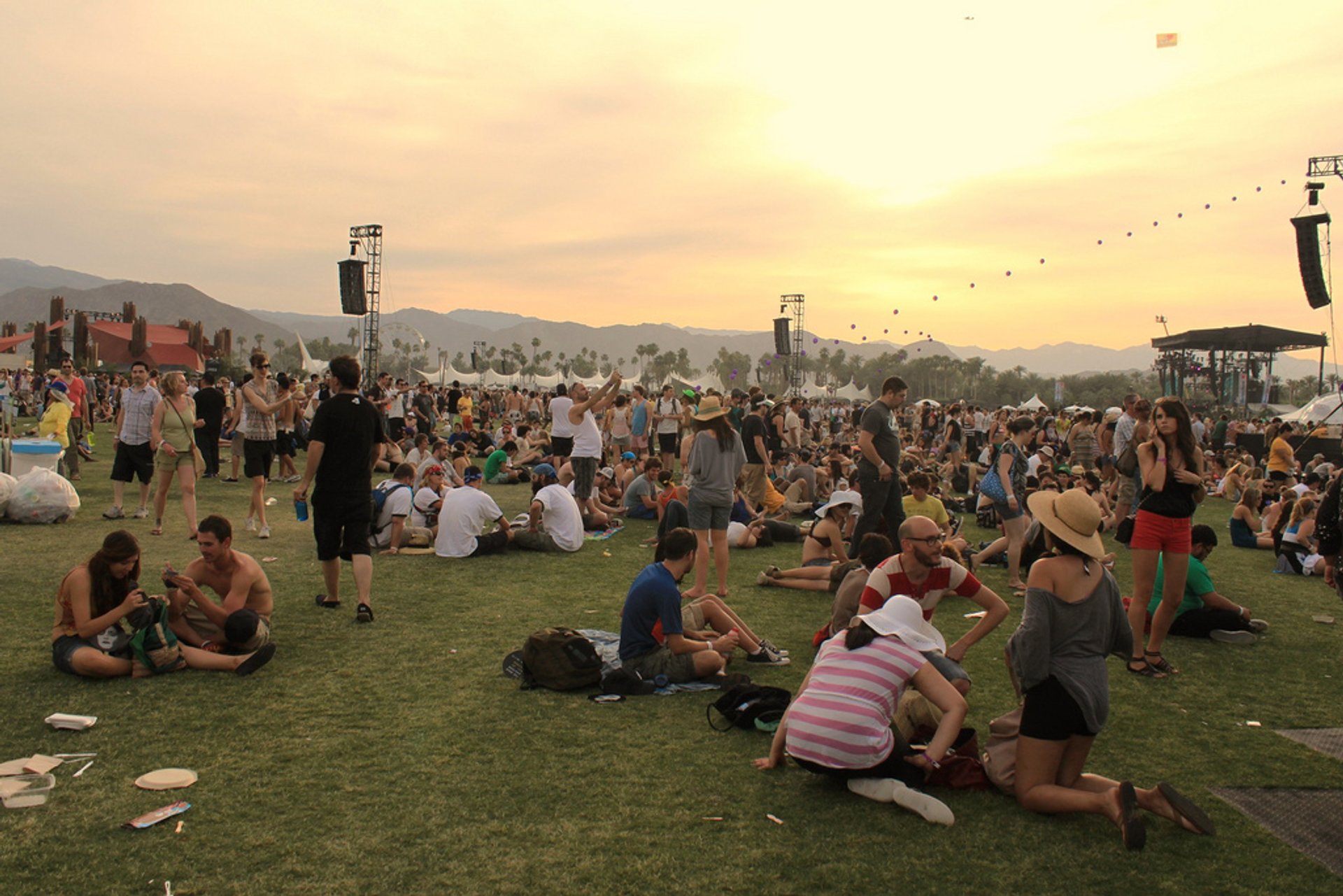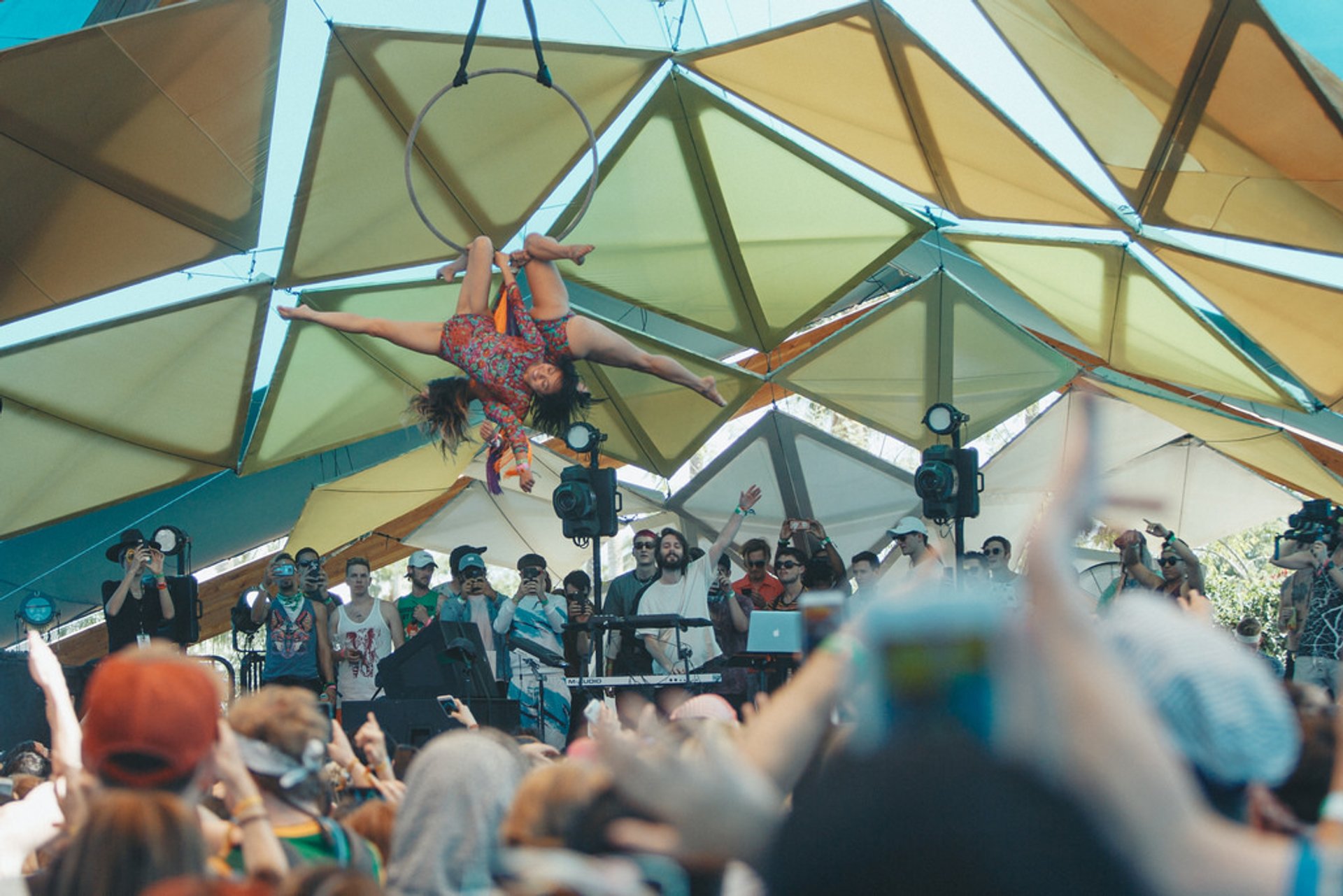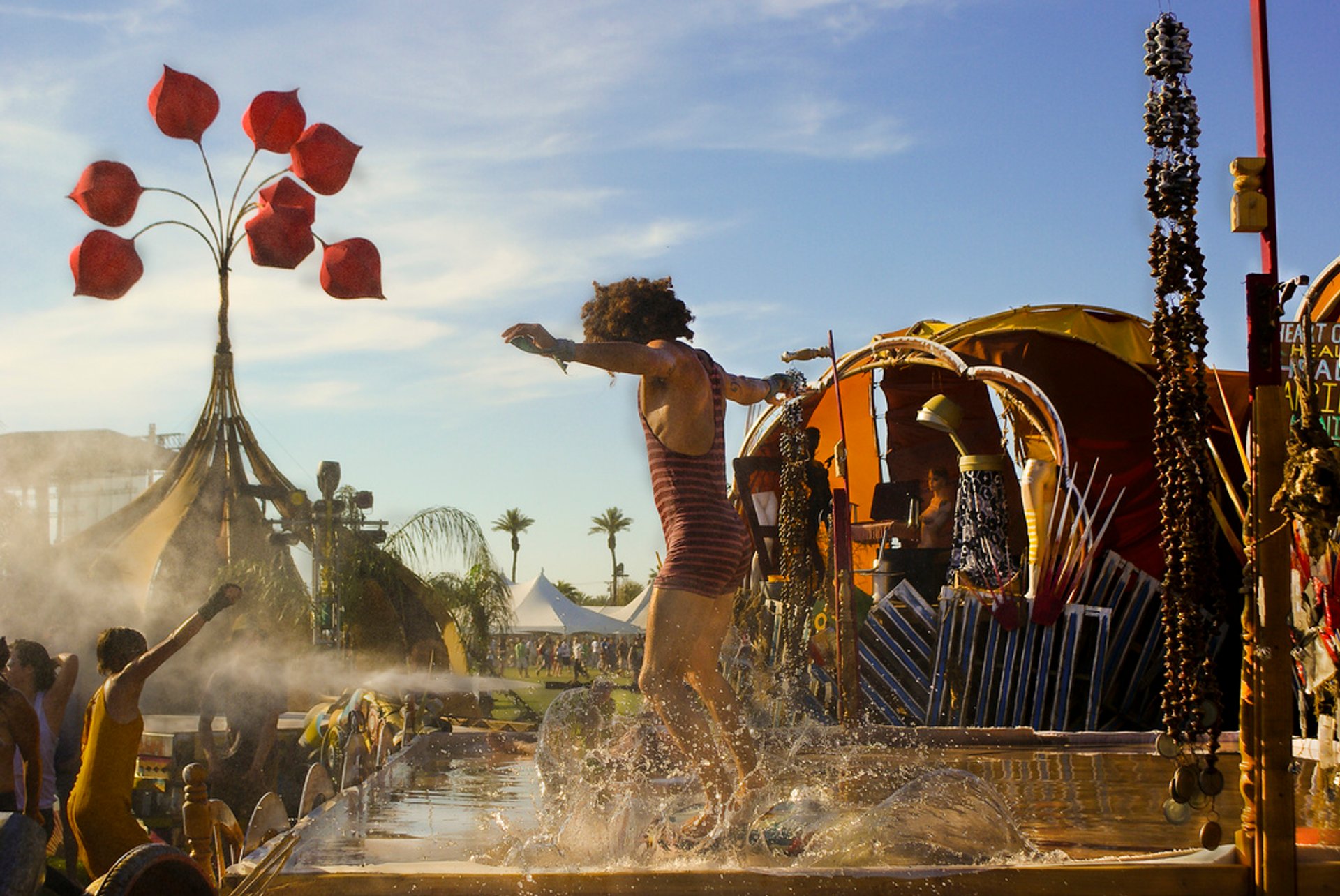 Die Coachella wird unter den größten Musikfestivals Amerikas aufgeführt. 2016 Ausgabe, zum Beispiel, versammelte 198.000 Teilnehmer, und das Einkommen von $94 Millionen. Die Lineups zeigen die besten Rock-, Indie-, Hip-Hop- und EDM-Stars. Daft Punk, Pink Floyd, The Cure, Kanye West, Blur, Pharrell Williams, Lana Del Rey, Rihanna, Madonna und viele andere Prominente haben bei Coachella aufgetreten. Die Tickets sind in ein paar Stunden ausverkauft
Aber es war nicht so makellos und brillant von Anfang an, – der Weg zum Erfolg und zur Popularität war ziemlich hart. Die Chemie Brothers, Rage Against the Machine, Morrissey, Beck und Tool waren die Headliner des ersten Festivals, das 1999 stattfand. Berühmte Stars verhinderten nicht das Debüt von Coachella aus dem Scheitern, und seine Gründer verloren $ 800.000. Sie wurden gezwungen, die Veranstaltung für 2000 abzusagen. Dennoch wurde 2004 das Jahr, in dem alle Tickets zum ersten Mal in der Festivalgeschichte ausverkauft waren – diese Agiotage wurde Radiohead in der Besetzung zugeschrieben. Drei folgende Jahre wurden mit neuen Rekorden in Anwesenheit und Einkommen gekennzeichnet. Es wuchs zu einem zwei-Tage und dann zu einem drei-Tage-Festival, und zur Zeit, es erstreckte sich auf zwei folgende Wochenenden Mitte April mit der gleichen Besetzung.
Wie der Name schon sagt, findet das Festival traditionell im Coachella Valley, nämlich in der Stadt Indio, statt.
Finde Hotels und Airbnbs in der Nähe von Coachella (Karte)