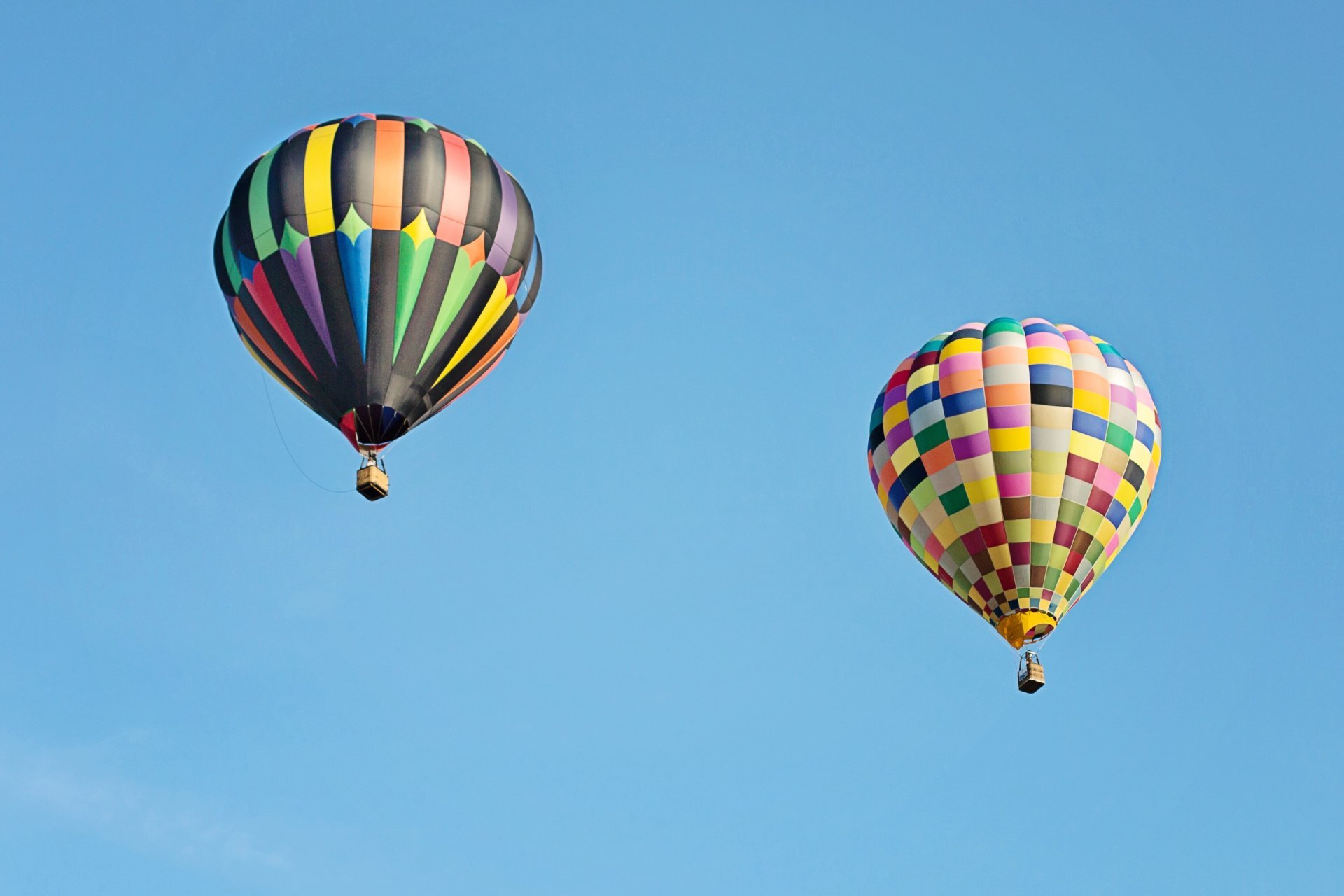 Jill Wellington from Pixabay
Der Lakeside of the Smokies Balloon Fest ist ein jährliches Ballon-Event, das jeden Oktober in Dandridge, Tennessee stattfindet. Das Festival verfügt über etwa 15 Heißluftballons und viel Unterhaltung. Befestigte und kostenlose Ballonfahrten stehen den Besuchern zur Verfügung. Zusätzlich zu den Ballons gibt es eine antike Traktor-Show, Handwerk & Kunsthandwerk Messe, Wein & Biergarten, Food Court, und Kinder-Messe mit aufblasbaren Bounce-Häuser, Hindernis-Kurse und faire Spiele.
Live-Musik am Lakeside of the Smokies Balloon Fest wird auf der Bühne im Weingarten Nine Lakes aufgeführt. Die Gäste des Festivals können sich auch für ein "Erhöhtes Erlebnis" VIP-Ticket mit Zeltbestuhlung, Catering-Farm für Tischgerichte, Weinproben und die beste Ballonbesichtigung entscheiden.
Die schöne Ballons Startbereich des Festivals befindet sich zwischen zwei Seen in den Ausläufern der Great Smoky Mountains. Es ist bekannt für seine Bilder-perfekten Herbst Laub Ansichten sowie viele historische Sehenswürdigkeiten und eine ausgezeichnete Restaurant-Szene. Das Smokies Balloon Fest wurde im Januar 2020 von Jefferson County Festival Charities gegründet.
Finde Hotels und Airbnbs in der Nähe von Lakeside of the Smokies Balloon Fest (Karte)