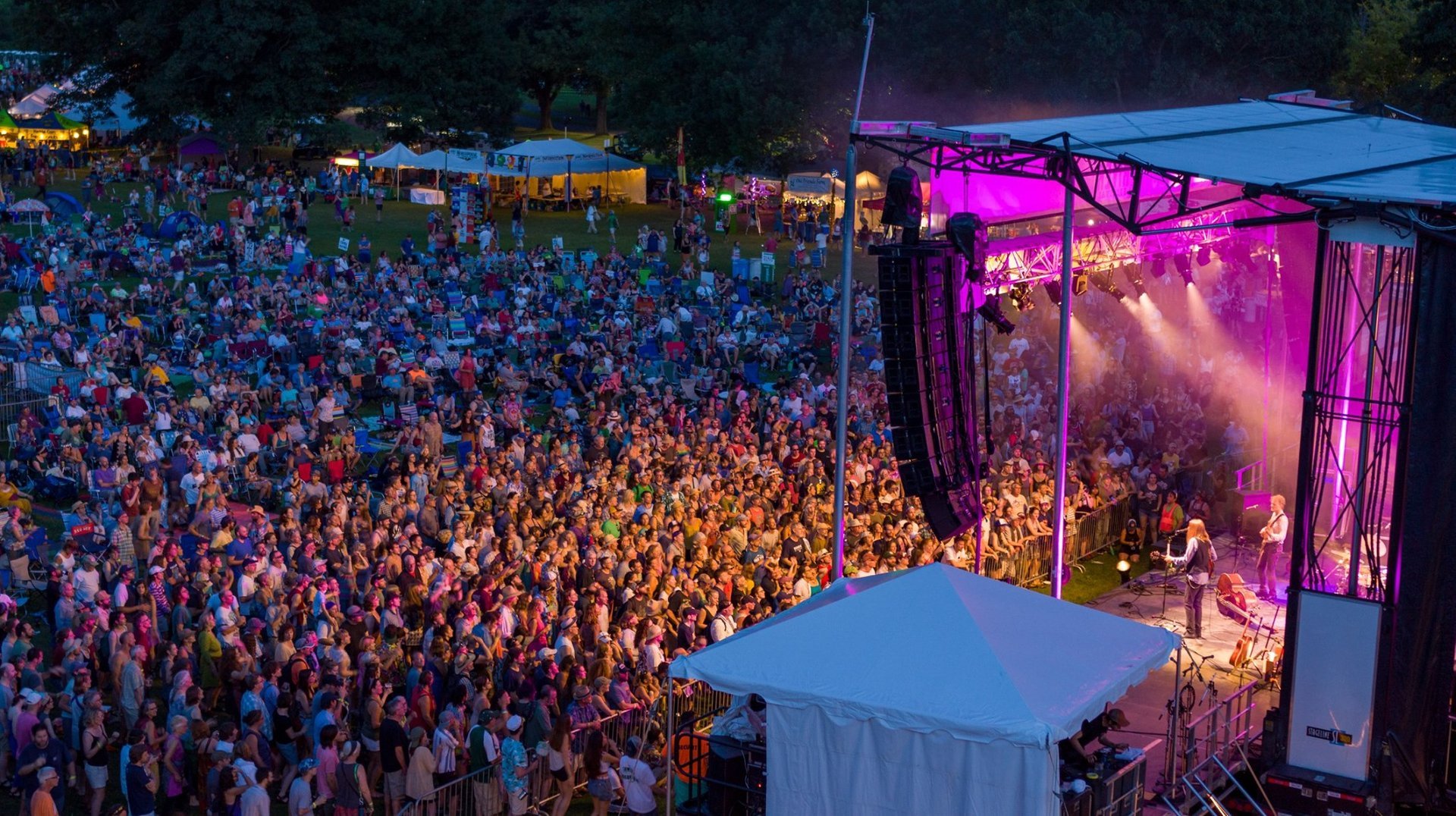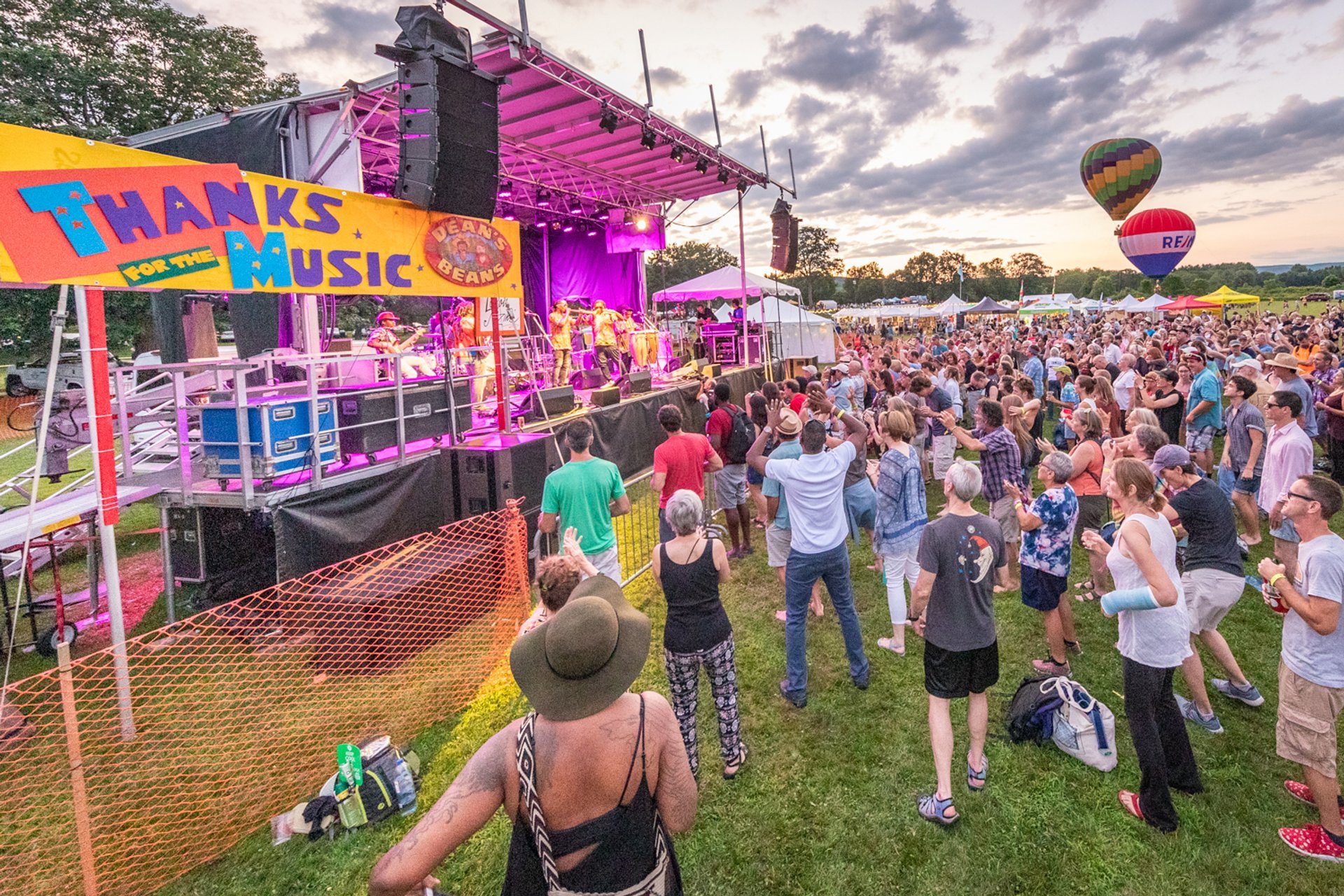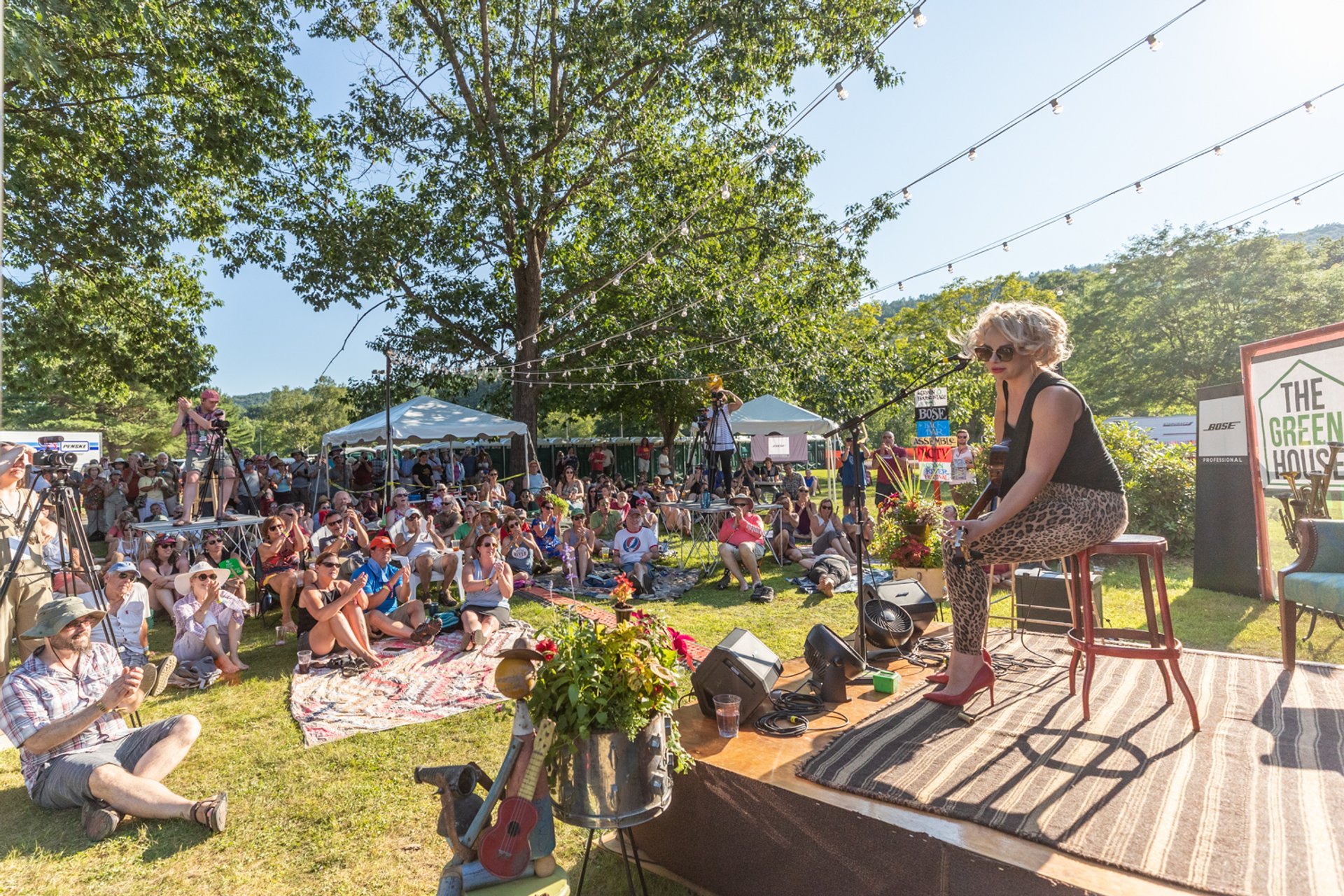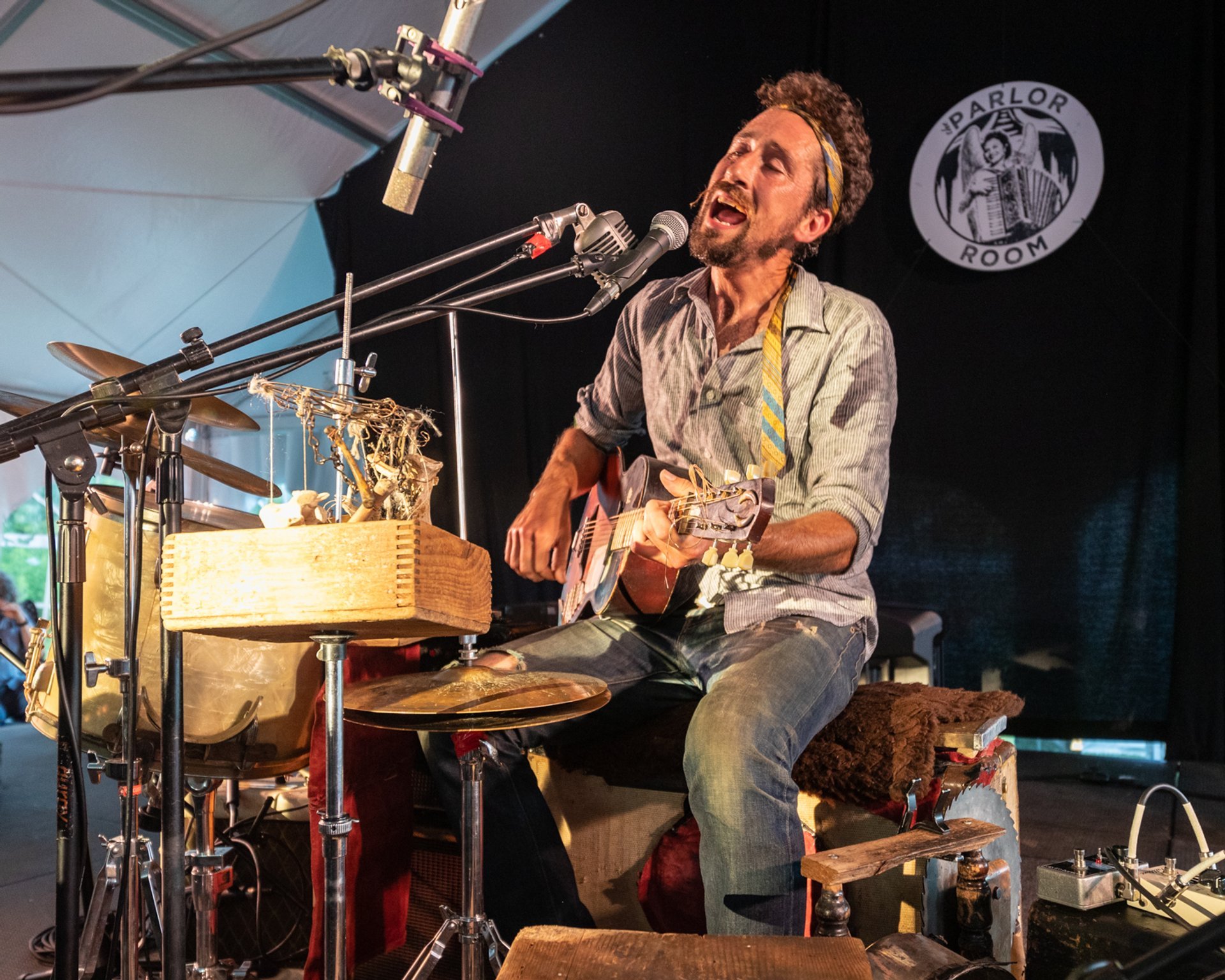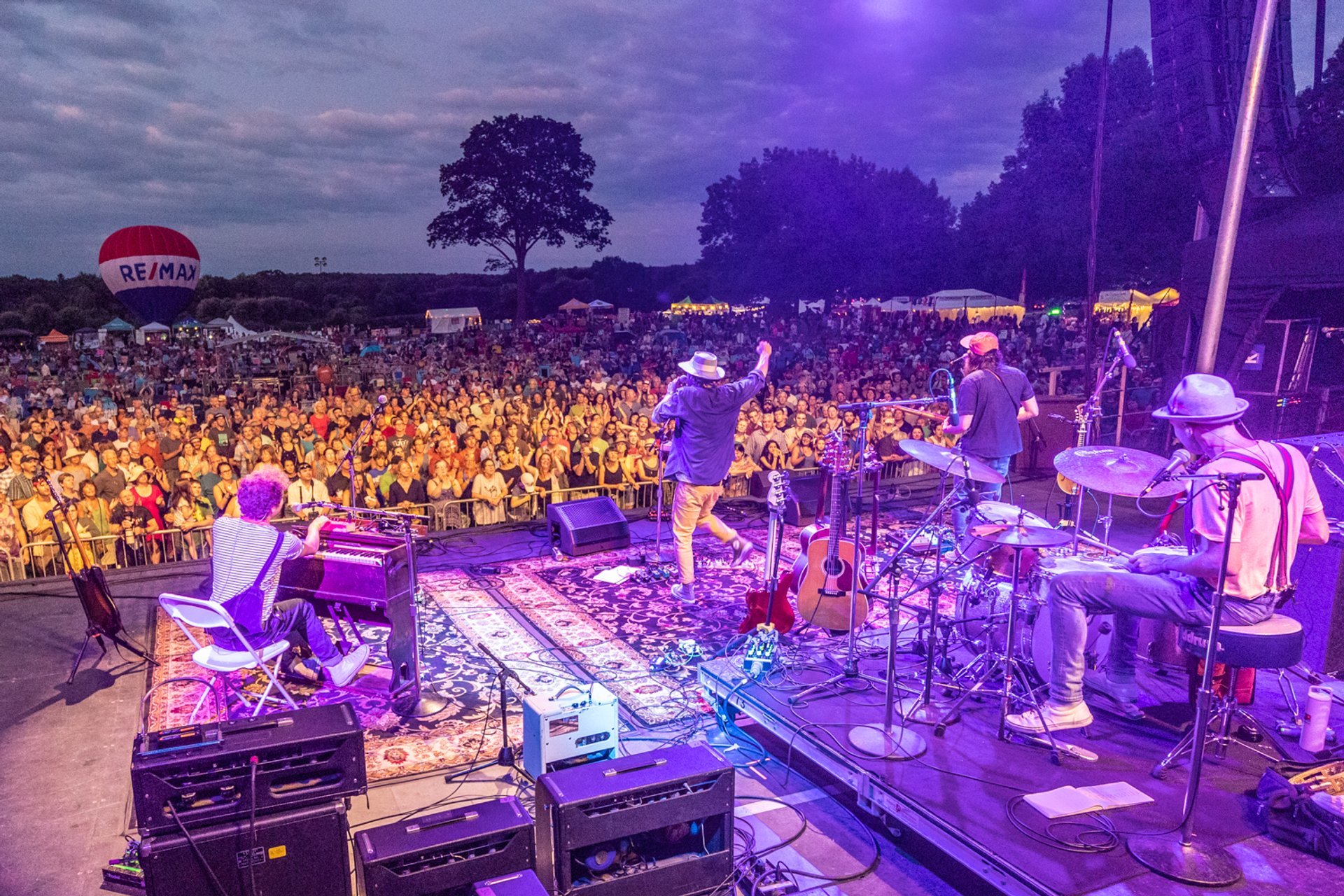 ©
Glenn Labay | Wood Brothers with crowd
El Festival Green River es una gran combinación de música y paseos en globos de aire caliente. Celebrado cada mes de julio en Greenfield Community College, Greenfield, MA, el festival es un festival de verano para el oeste de Massachusetts que atrae a miles de personas. Además de excelentes alineaciones, ofrece excelente comida local, artesanía y feria de arte, cerveza y vino, entretenimiento familiar, así como juegos y actividades. Una de las principales atracciones del festival es el brillo del globo del sábado por la noche.
El Green River Festival se celebra desde hace más de 30 años. Cuenta con tres escenarios para la música en vivo y una impresionante alineación de casi 40 intérpretes. Espera escuchar artistas y bandas como el Head and the Heart, Jenny Lewis, Mandolin Orange, Mt. Joy, Billy Strings, Jade Bird, The Wood Brothers. Tyler Childers, Angelique Kidjo, Low Cut Connie, El Junket de la maleta, Samantha Fish, Red Baraat, y Charlie Hunter.
Camping cerca del recinto del festival también es posible. Durante el día, los visitantes pueden hacer paseos en globos de aire caliente, mientras que las noches están reservadas para grandes bandas. Esto suena como un gran plan para un relajante fin de semana de julio. No es de extrañar que el New York Times llamara The Green River "Uno de los 50 festivales esenciales de verano".
Encuentra hoteles y airbnbs cerca de The Green River Festival (mapa)