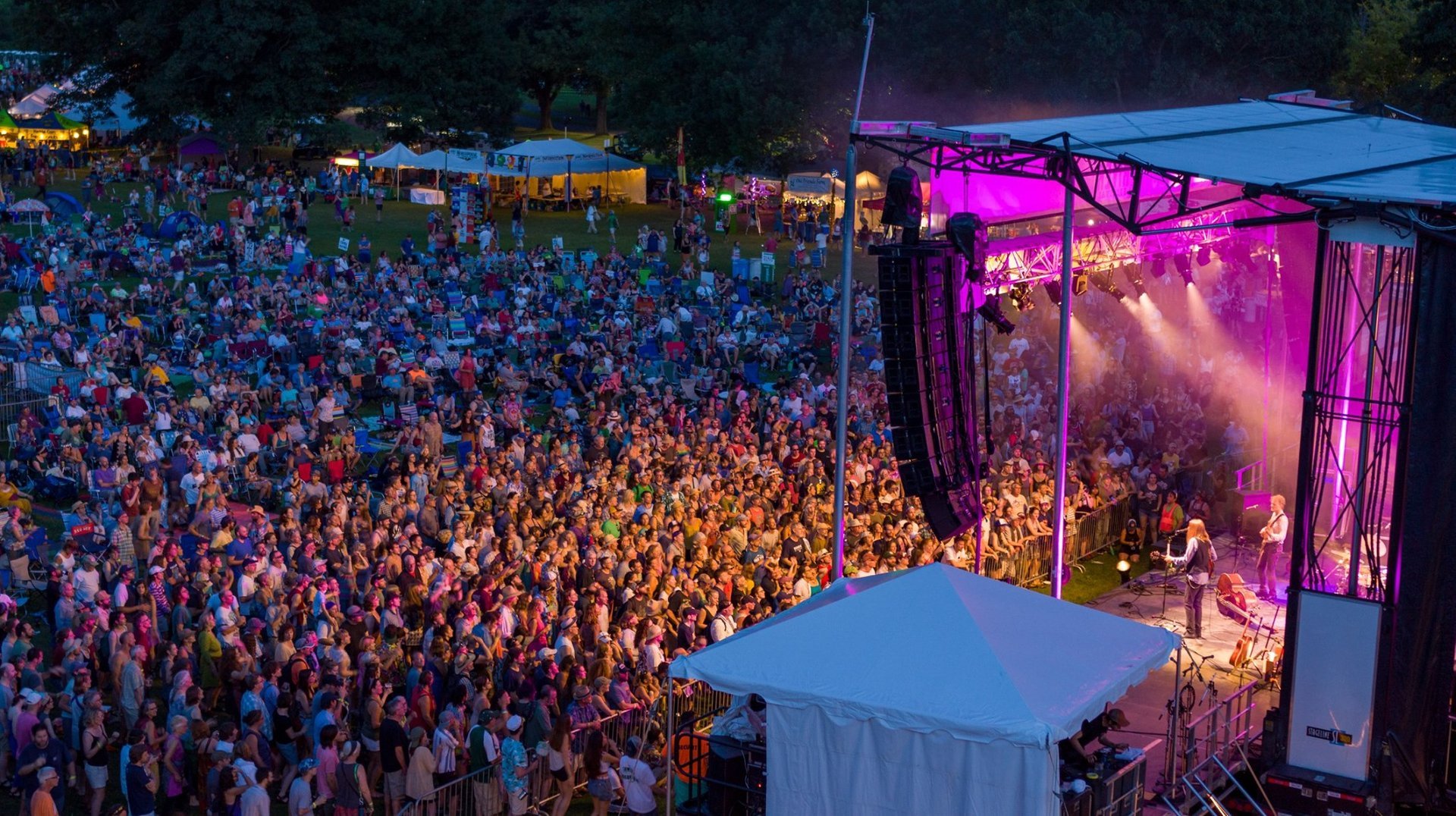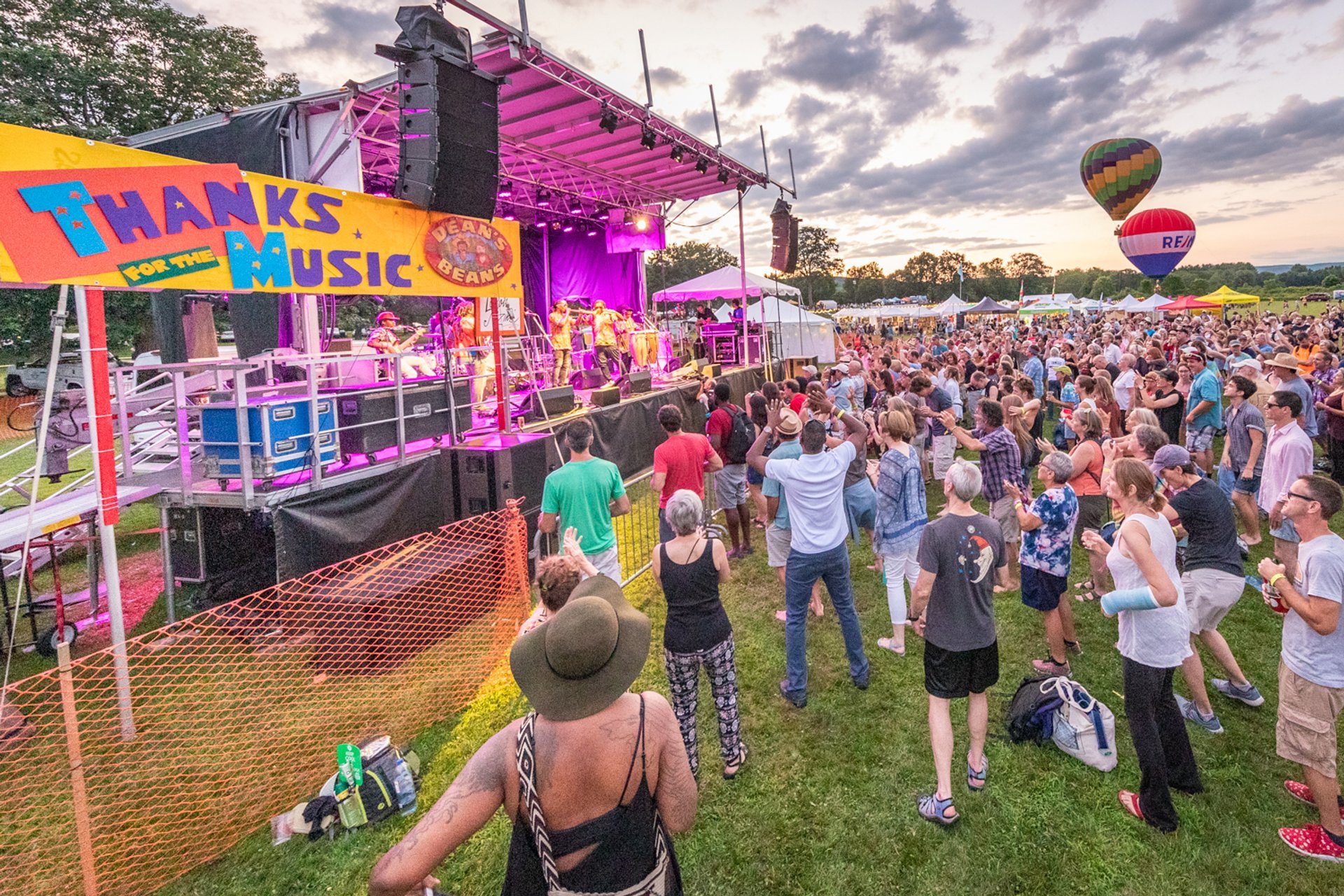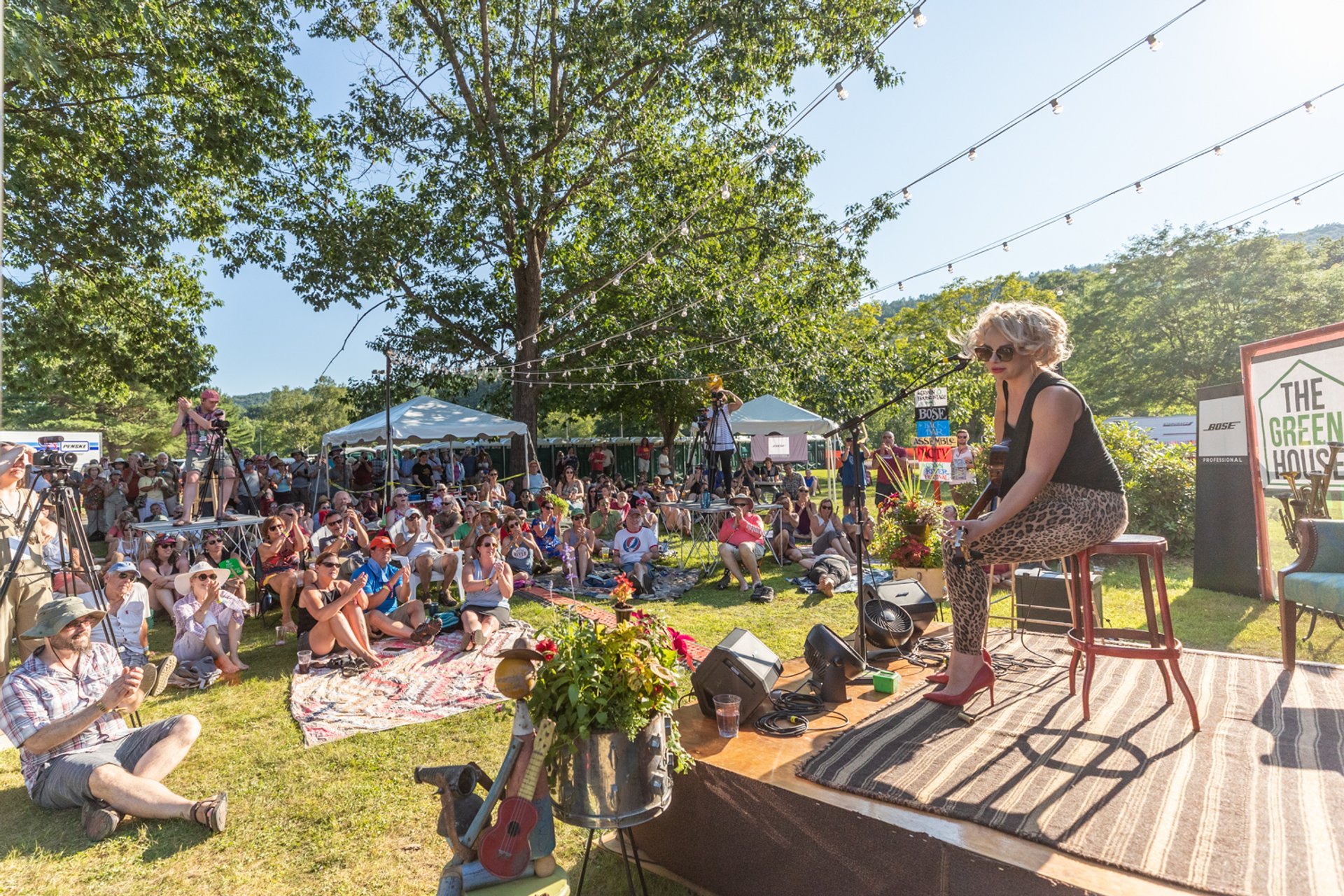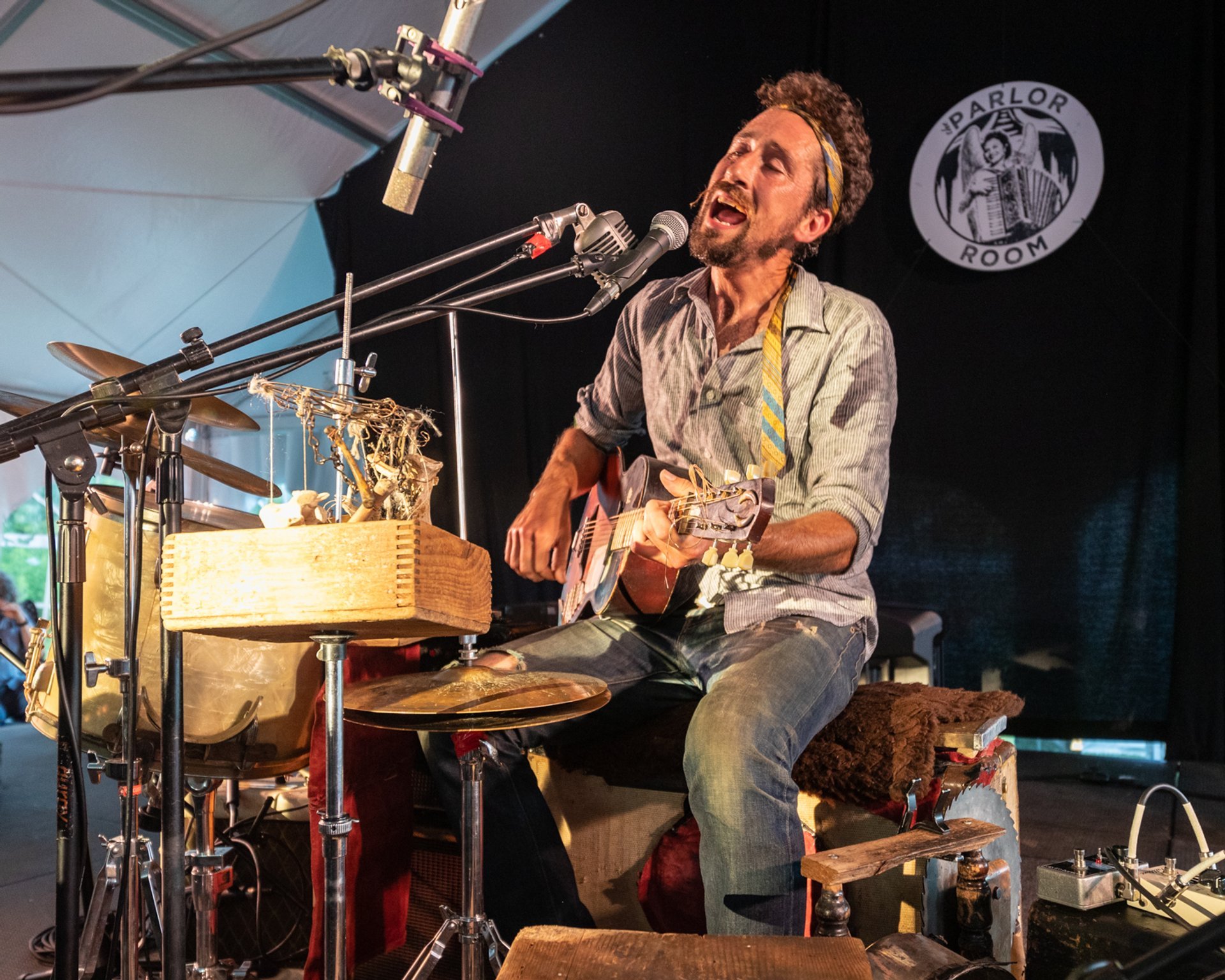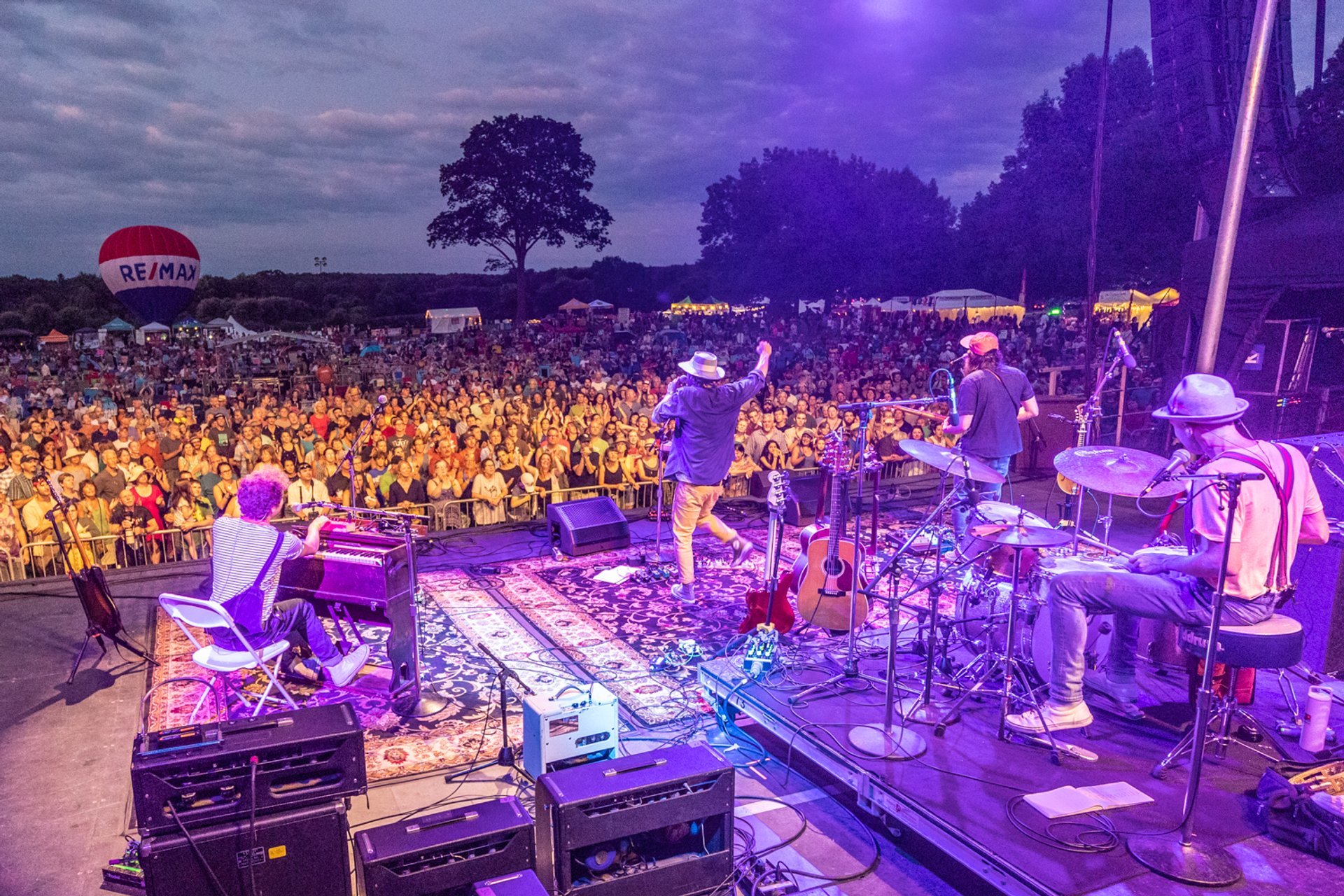 ©
Glenn Labay | Wood Brothers with crowd
O Green River Festival é uma grande combinação de música e passeios de balão de ar quente. Realizado todos os meses de julho no Greenfield Community College, Greenfield, MA, o festival é um festival de verão para o Oeste de Massachusetts que atrai milhares de pessoas. Além de excelentes linhas, oferece excelente comida local, artesanato e feira de arte, cerveja e vinho, entretenimento familiar, bem como jogos e atividades. Uma das principais atrações do festival é o brilho do balão no sábado à noite.
O Green River Festival tem sido realizado por mais de 30 anos. Possui três estágios para música ao vivo e uma impressionante formação de quase 40 artistas. Esperar ouvir artistas e bandas como o Head and the Heart, Jenny Lewis, Mandolin Orange, Mt. Joy, Billy Strings, Jade Bird, The Wood Brothers. Tyler Childers, Angelique Kidjo, Low Cut Connie, The Malatcase Junket, Samantha Fish, Red Baraat, e Charlie Hunter.
Acampar perto do recinto do festival também é possível. Durante o dia, os visitantes podem ir em passeios de balão de ar quente, enquanto as noites são reservadas para grandes bandas. Isto soa como um ótimo plano para um fim de semana relaxante de julho. Não é de admirar que o New York Times tenha chamado o Green River "Um dos 50 festivales essenciais de verão".
Encontre hotéis e airbnbs perto de The Green River Festival (mapa)