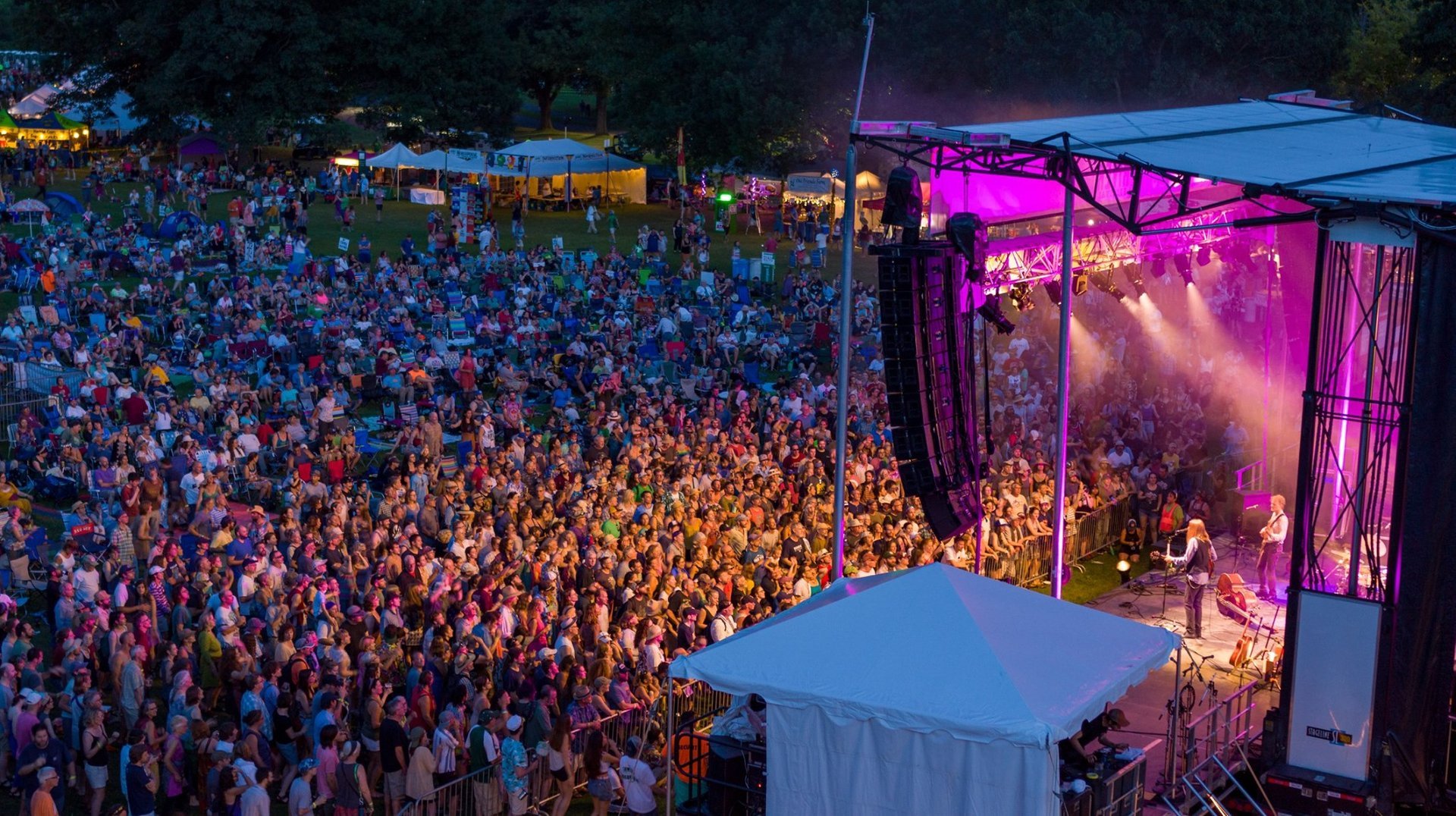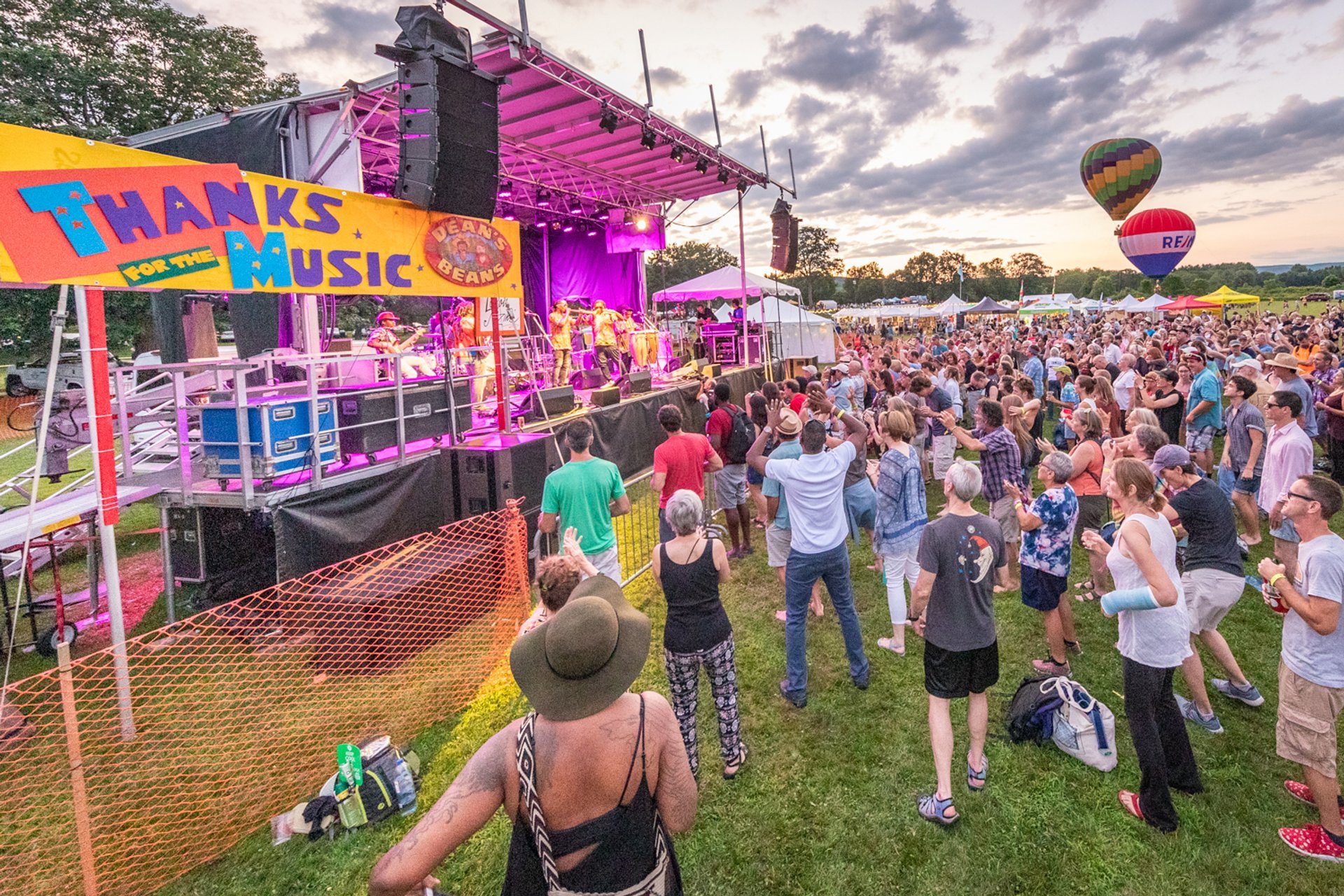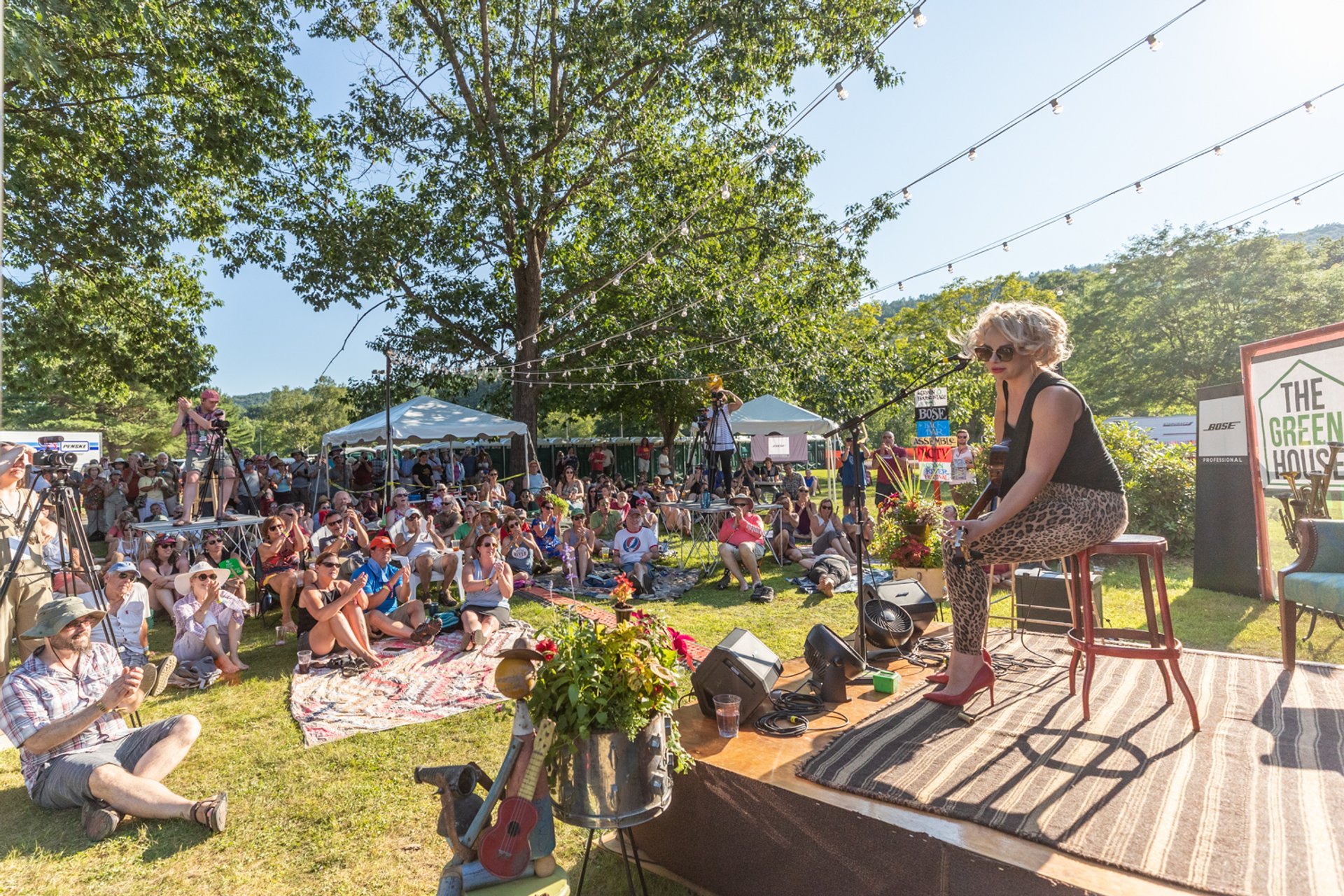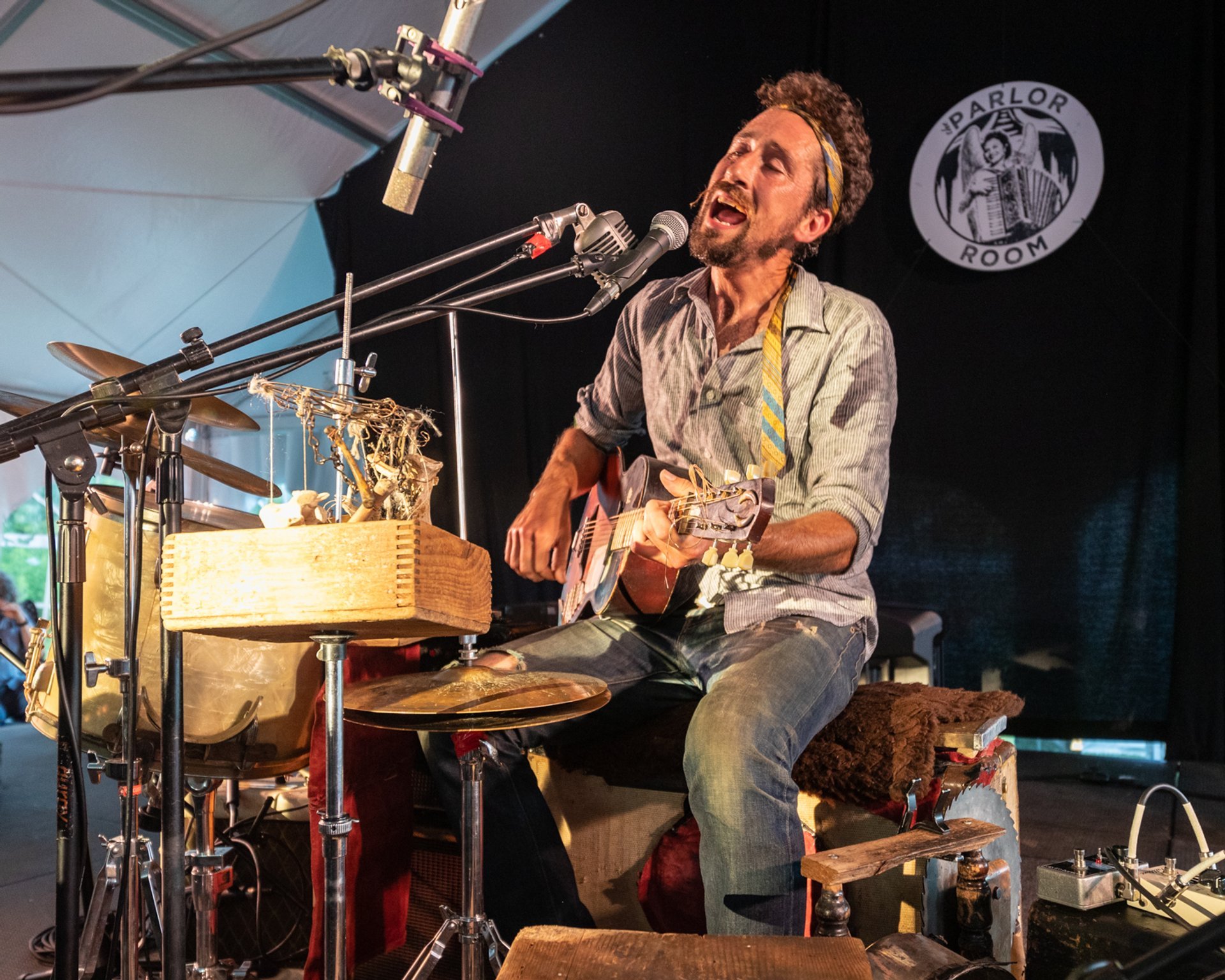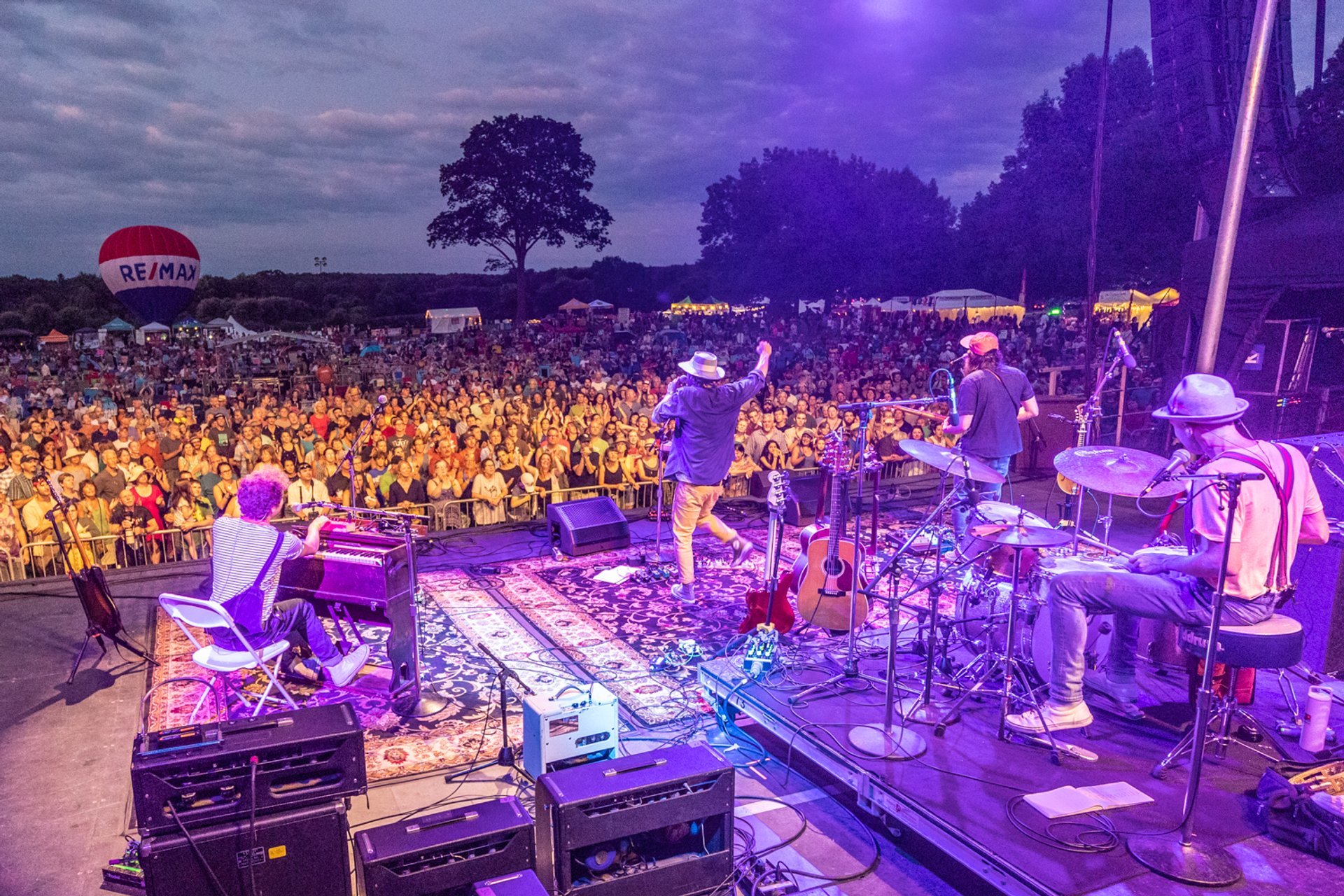 ©
Glenn Labay | Wood Brothers with crowd
Das Green River Festival ist eine tolle Kombination aus Musik und Heißluftballonfahrten. Jedes Jahr im Juli am Greenfield Community College, Greenfield, MA, ist das Festival ein charakteristisches Sommerfestival für Western Massachusetts, das Tausende von Menschen anzieht. Neben ausgezeichneten Lineups, bietet es tolle lokale Küche, Kunsthandwerk und Kunstmesse, Bier und Wein, Familienunterhaltung, sowie Spiele und Aktivitäten. Eine der Hauptattraktionen des Festivals ist Samstag Nachtballon glühen.
Das Green River Festival findet seit über 30 Jahren statt. Es verfügt über drei Bühnen für Live-Musik und eine beeindruckende Besetzung von fast 40 Interpreten. Erwarten Sie Künstler und Bands wie Head and the Heart, Jenny Lewis, Mandolin Orange, Mt zu hören. Joy, Billy Strings, Jade Bird, The Wood Brothers. Tyler Childers, Angelique Kidjo, Low Cut Connie, The Suitcase Junket, Samantha Fish, Red Baraat, und Charlie Hunter.
Camping in der Nähe des Festivalgeländes ist auch möglich. Während des Tages können Besucher auf Heißluftballon Fahrten gehen, während die Abende für große Bands reserviert sind. Das klingt wie ein toller Plan für ein entspannendes Juli-Wochenende. Kein Wunder, dass die New York Times The Green River "Eins von 50 wichtigen Sommerfesten" nannte.
Finde Hotels und Airbnbs in der Nähe von The Green River Festival (Karte)