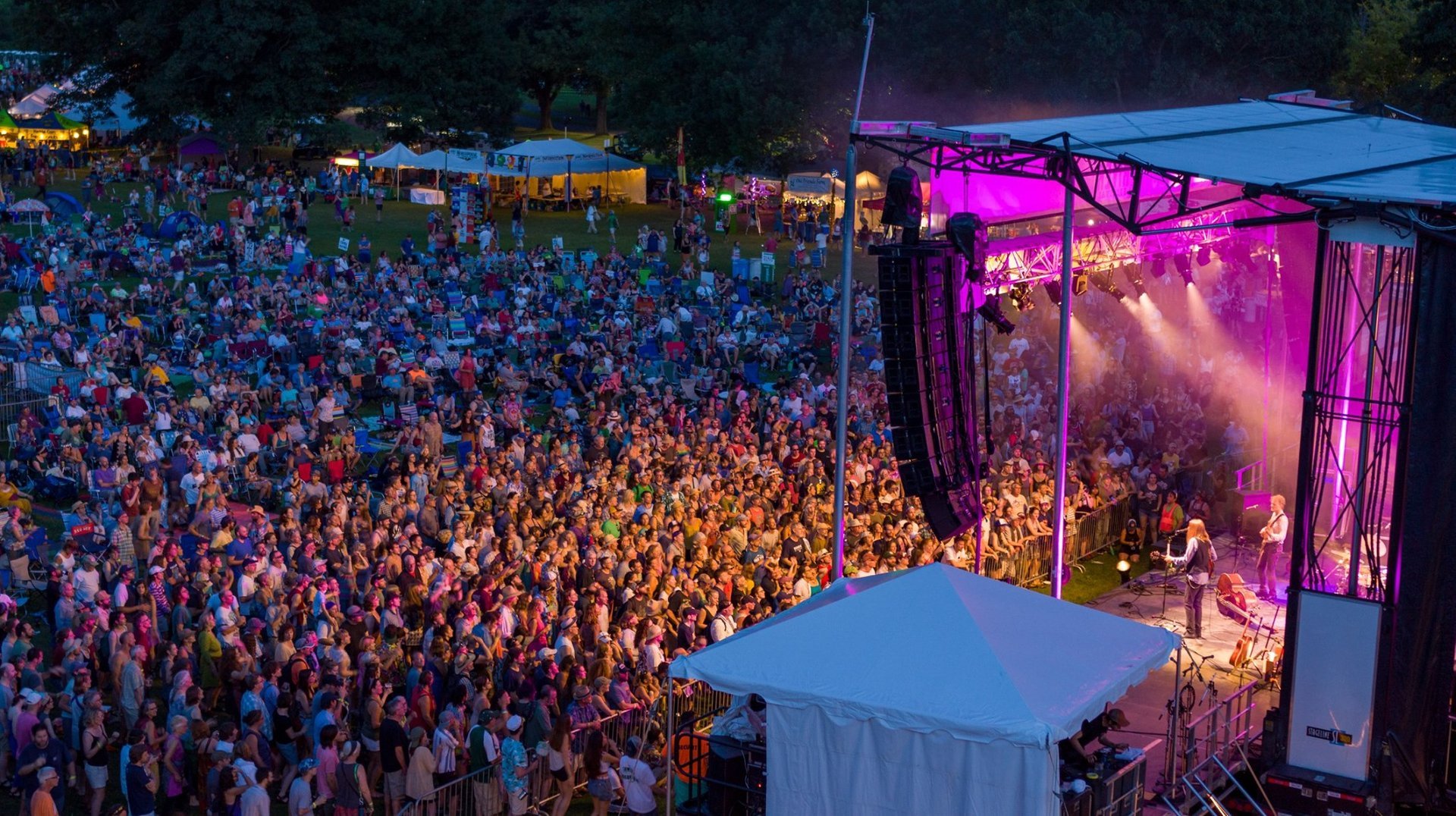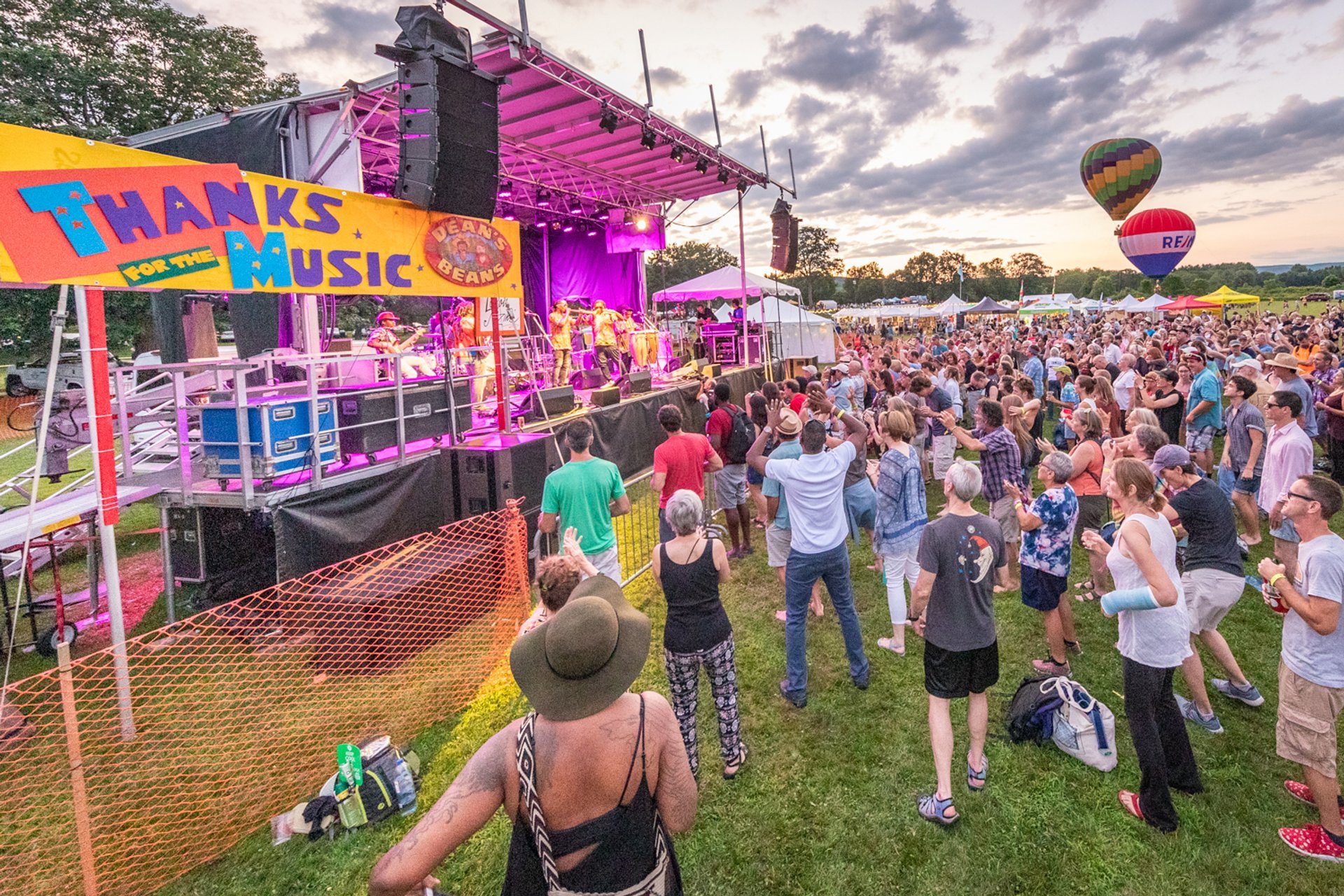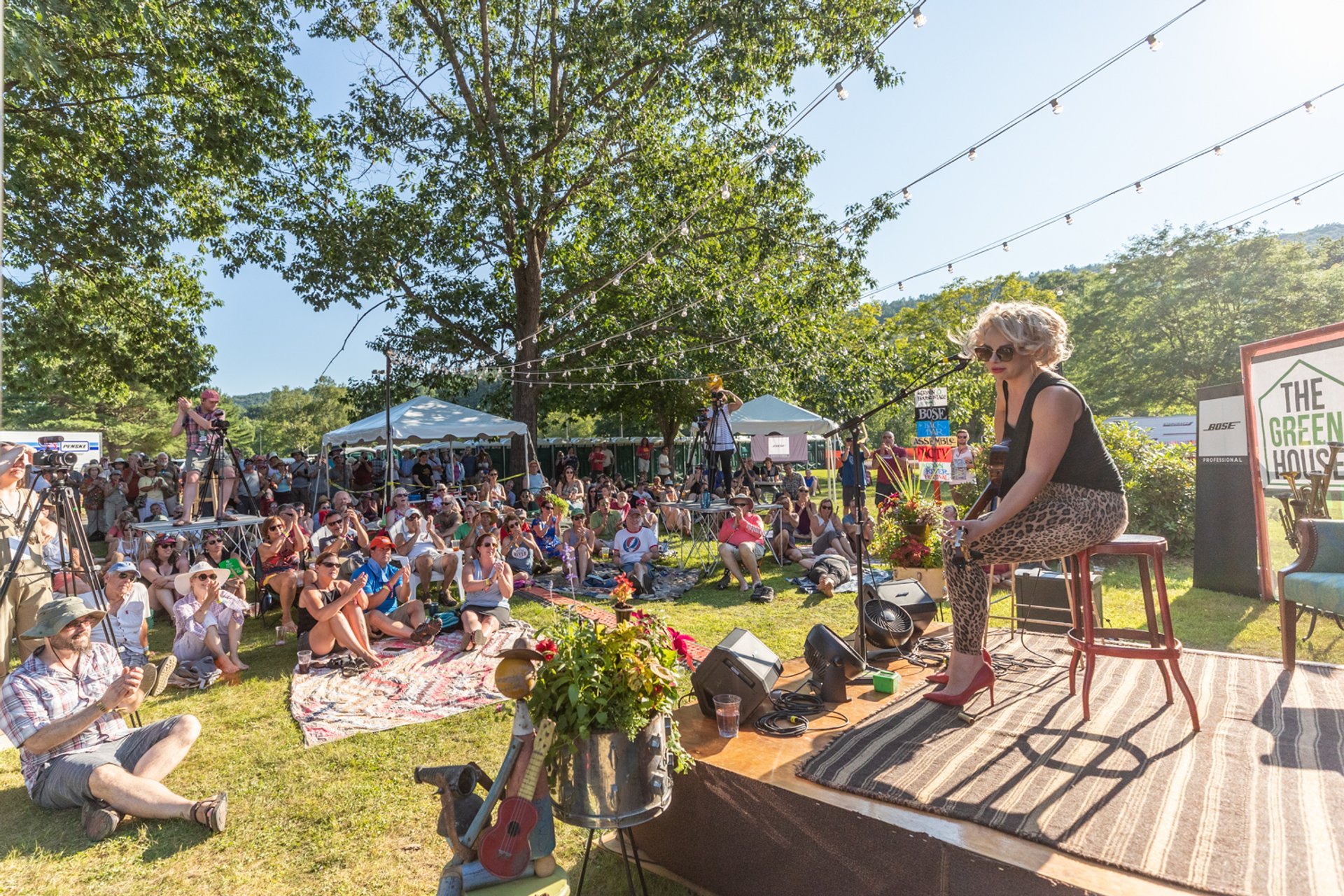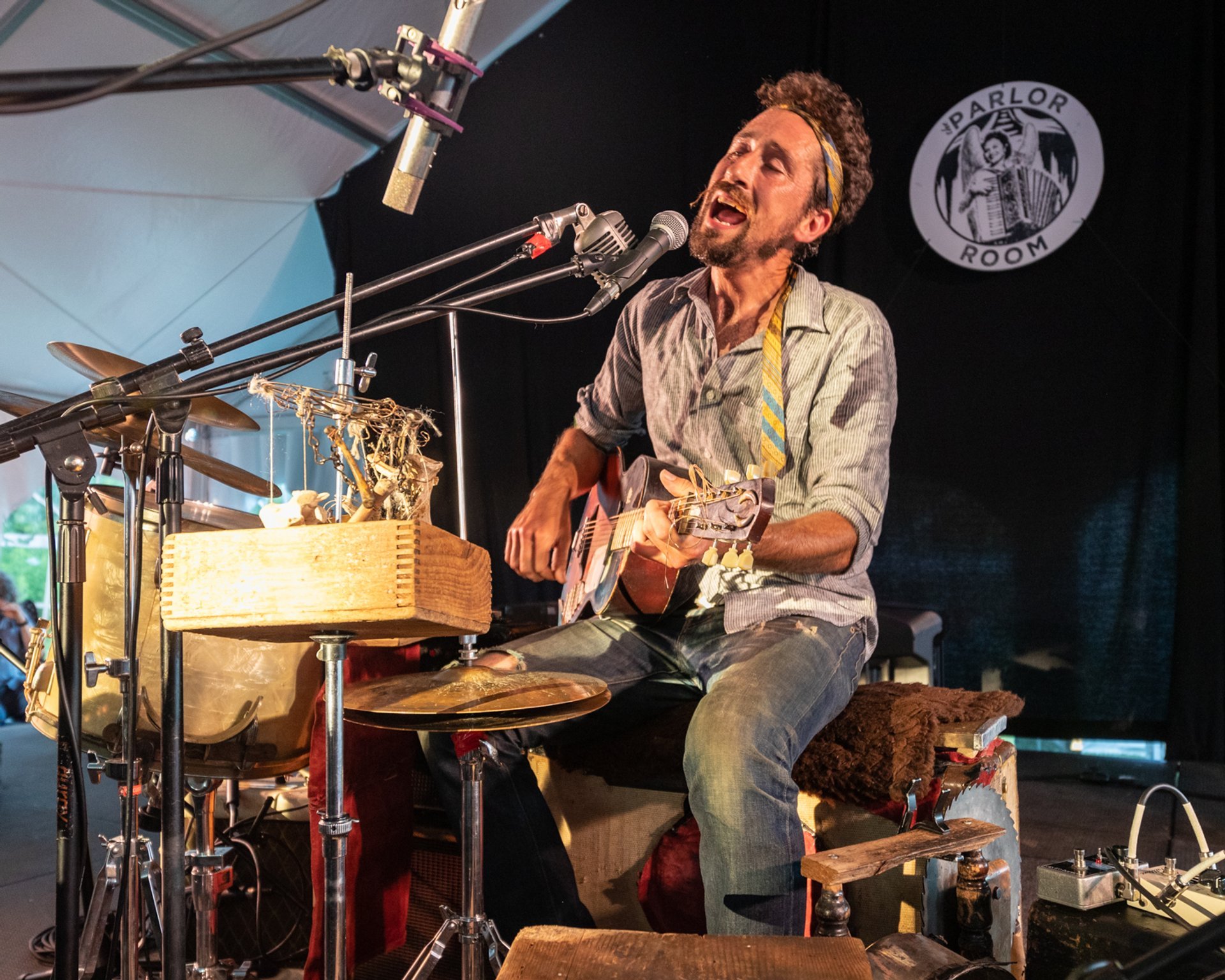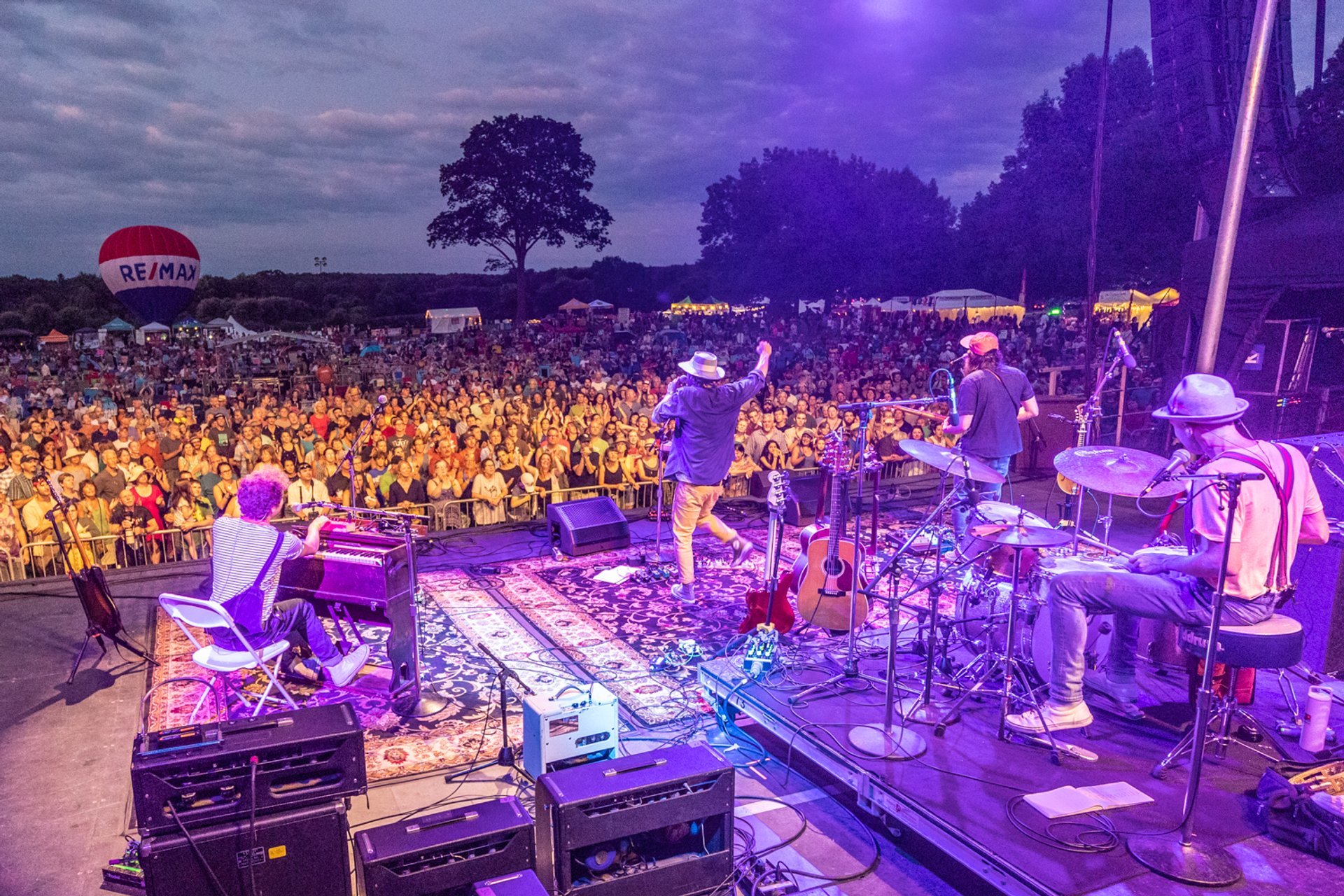 ©
Glenn Labay | Wood Brothers with crowd
Le Green River Festival est une grande combinaison de musique et de balades en montgolfière. Organisé chaque juillet au Greenfield Community College, Greenfield, MA, le festival est un festival d'été de marque pour l'ouest du Massachusetts qui attire des milliers de personnes. En plus d'excellentes formations, il offre une grande cuisine locale, artisanat et foire d'art, bière et vin, divertissement familial, ainsi que des jeux et des activités. L'une des principales attractions du festival est la lueur de ballon samedi soir.
Le Green River Festival se tient depuis plus de 30 ans. Il dispose de trois scènes pour la musique live et une impressionnante gamme de près de 40 performers. Attendez-vous à entendre des artistes et des groupes comme Head and the Heart, Jenny Lewis, Mandolin Orange, Mt. Joy, Billy Strings, Jade Bird, The Wood Brothers. Tyler Childers, Angelique Kidjo, Low Cut Connie, The Suitcase Junket, Samantha Fish, Red Baraat et Charlie Hunter.
Camping à proximité du terrain du festival est également possible. Pendant la journée, les visiteurs peuvent faire des tours en montgolfière, tandis que les soirées sont réservées aux grands groupes. Ça sonne comme un excellent plan pour un week-end de juillet relaxant. Pas étonnant que le New York Times ait appelé The Green River "un des 50 festivals d'été essentiels".
Rechercher des hôtels et des airbnbs à proximité de The Green River Festival (carte)