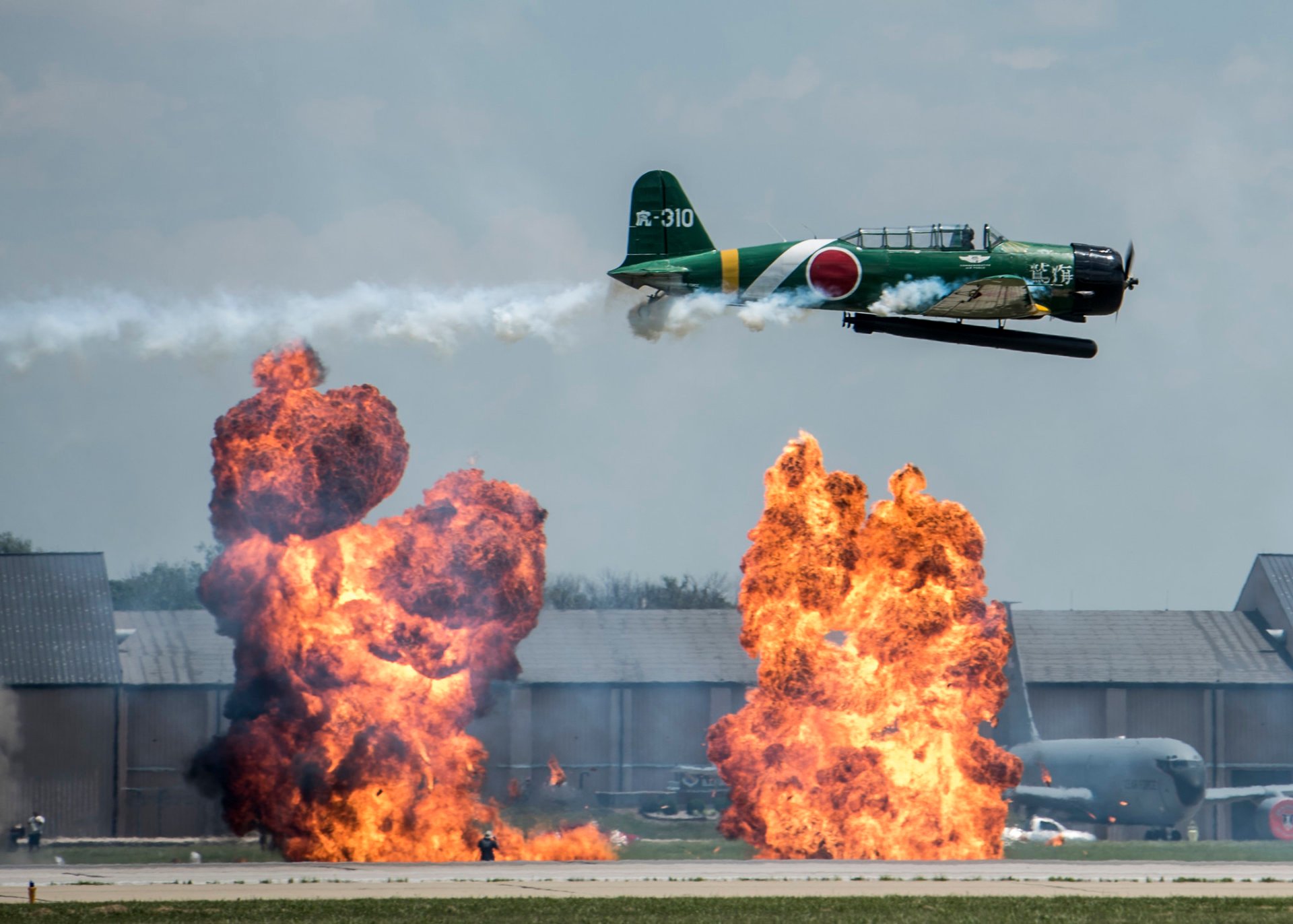 U.S. Department of Defense Current Photos/Jodi Martinez
Das Scott Air Force Base Air Show & Open House ist ein jährlich stattfindendes Luftfahrt-Event, das in einem aktiven US-Militärstützpunkt im St.Clair County im US-Bundesstaat Illinois stattfindet. Louis. Die Scott AFB Air Show bietet spektakuläre Performances in der Luft und statische Displays verschiedener Flugzeuge, die auf dem Flugplatz geparkt sind.
Das Lineup von Scott AFB Air Show umfasst in der Regel Top-Performer, wie die Blue Angels, die Golden Knights, Tora-Tora-Tora, F-16, C-21 und C-17 Demonstrationen. Das Flugdemonstrationsgeschwader Blue Angels tritt seit 1946 auf der Show auf. Das Team fliegt normalerweise auf Boeing F/A-18 Super Hornet und Lockheed C-130J Super Hercules.
Die Airbase-Tore sind während des ganzen Wochenendes von 9.00 bis 17.00 Uhr für die Öffentlichkeit geöffnet. Der historische Luftwaffenstützpunkt namens Corporal Frank Scott, der 1912 bei einem Flugzeugabsturz ums Leben kam, stammt aus dem Ersten Weltkrieg. 36 Gebäude in Scott AFB sind im National Register of Historic Places enthalten. Das Publikum erhält freien Eintritt in die Air Base, um die Air Show zu sehen. Die Lebensmittel- und Getränkeverkäufer sind auf Sicht erhältlich.
Finde Hotels und Airbnbs in der Nähe von Scott AFB Air Show (Karte)