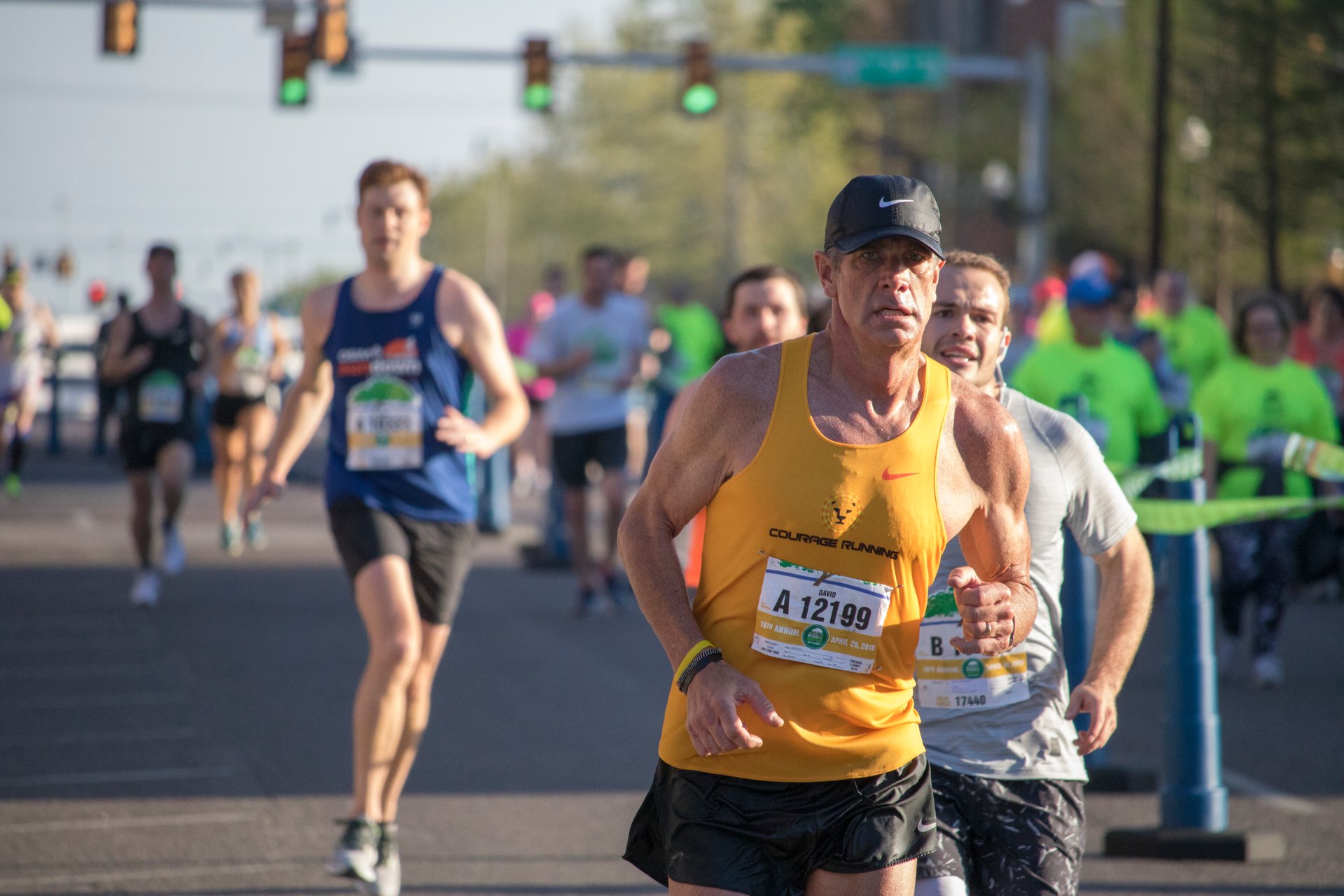 Oklahoma City Memorial Marathon findet jeden April in Oklahoma City statt. Die Zeitschrift Runner's World bezeichnete sie als eines der 12 "Must-Run-Marathon-Events". Ein inspirierender Lauf durch malerische Oklahoma-Stadt-Viertel mit vielen jubelnden Anhängern, die die Straßen bedecken, ist ein wirklich inspirierendes Erlebnis. Jedes Jahr zieht es etwa 25.000 Läufer und Wanderer aus allen 50 Staaten und anderen Ländern an.
Der Marathon beginnt im Oklahoma City National Memorial & Museum, dann geht es um das Capitol und mehrere historische Viertel. Es ist ein offizielles Boston Marathon Qualifying Event. Der Oklahoma City Marathon bietet Vollmarathon, Halbmarathon, Marathonlauf (5-Personen-Teams), 5K und Kinderlauf.
Der Oklahoma City Memorial Marathon ehrt die Opfer eines inländischen Terror-LKW-Bombardements auf dem Alfred P. Das Murrah Federal Building, das am 19. April 1995 in Oklahoma City stattfand. Dieser tragische Vorfall wird auch als "The Oklahoma City Bombardierung" bekannt. Läufer können 168 Banner mit den Namen einer derer sehen, die bei dem Angriff entlang der Strecke getötet wurden. Der Oklahoma City Memorial Marathon wurde ins Leben gerufen, um das National Memorial and Museum of Oklahoma City 2001 zu feiern. Etwa 5.000 Läufer nahmen im ersten Jahr teil.
Finde Hotels und Airbnbs in der Nähe von Oklahoma City Memorial Marathon (Karte)